Travel reviews by Mr&Mrs LARSSON from Paris
Bushmen, Caprivi, Okavango & Vic Falls 2013
Namibia and 2 other countries between 15 Jul 2013 and 8 Aug 2013
"Our first trip to Namibia (2010), covered central, north, northwest and coastal areas.

This trip (2013) was about 98% new locations covering central, north, northeast, Caprivi, Okavango and Vic Falls, Zimbabwe side.
The most noticeable differences in that span of time were the money exchange, electricity adaptor difference, more people riding bicycles, shopping modernization of cities, availability of 3G services (more mobile phones in daily use)

General travel tips
1. Before leaving Namibia, change your Namibian dollars to another currency: South African Rand, Botswana Pula, Euros, Dollars. They are no longer exchangeable at the Jo'berg airport nor in Paris.
2. The children in Namibia were usually asking for pens, whether or not we took photos. The supplement money for educational supplies in 2013 was used for election campaign spending.
3. Clothing is a great donation to leave with the lodges in the northeastern sector of Namibia and in Botswana. They distribute it to the villages or the lodge workers or in one case to the local churches.
4. Adaptors - Throughout Namibia and Botswana, the large 3-rounded prong South African adaptor is used. We purchased a smaller 3-rounded prong which only works in Zimbabwe. Bring your own charging strip/surge protector if you have multiple devices. Zimbabwe uses the small 3-rounded prong and British adaptors.
5. In your checked luggage through Jo'berg, pack nothing of value, other than clothing, ! It will disappear, guaranteed.
6. Reading material:
The Wildlife of Southern Africa is a definite plus to keep track of sightings (birds, mammals, insects, flowers, trees, etc.) (Vincent Carruthers) at the Windhoeker Buchhandlung across from the Hilton Hotel
"Namibian" daily newspaper - fantastic way to learn about modern Namibian culture and opinions of all ages.
"Zambezi Traveller" free newspaper in the Caprivi/Okavango (Lianshulu Lodge) - regional tips, ideas and covers a wide territory.
7. Pic n Pay grocery store (throughout Namibia) was our favorite, Super Spar is also good for finding lunch items (including an ice chest) when driving between destinations
8. Namibia has frequent, fairly well-maintained picnic spots (tree shade, concrete benches and table), which we used for lunches
9. Languages/Dialects: the smartphone "notes" application is a handy recording device to write down the courtesy words: hello, good morning, thank you, how are you, etc. We encountered 10 different languages/dialects or more over three and a half weeks. Asking a lodge staff member "how to say" is an ice breaker and opens a door to their culture.

Suggestions to help us improve our trips or our service:

Fantastic voyage!

The planning, Expert Africa contact, accommodations, expectations suited our needs to a tee. We made our own flight reservations, which worked out smoothly.

The Namibia/Chris McIntyre guide book was our bible. Thank you for supplying it.

On the review feedback, what does "facilities" include/mean?

We would highly recommend Expert Africa for any future voyages.

Obtaining visas before departure between countries was not totally clear.
The basic information about visas in the travel preparations could be much shorter (e.g., Visas are handled at each border control for Namibia, Botswana and Zimbabwe. Show your international driver license and passport at customs. The rental car agency provides you with all of the car details, including chassis number and motor number to fill in the paperwork.)

We paid for a permit into Botswana, but wonder if we could have given them the permit on the windshield. This was unclear in the instructions from Budget/Expert Africa whether to turn it in or buy a new one. This was the Chobe border. This was a more difficult and time consuming border post (a real hassle).

The Mohembo Border Post at Mahango was a breeze with both Namibia and Botswana."
Arranged By Tracy Lederer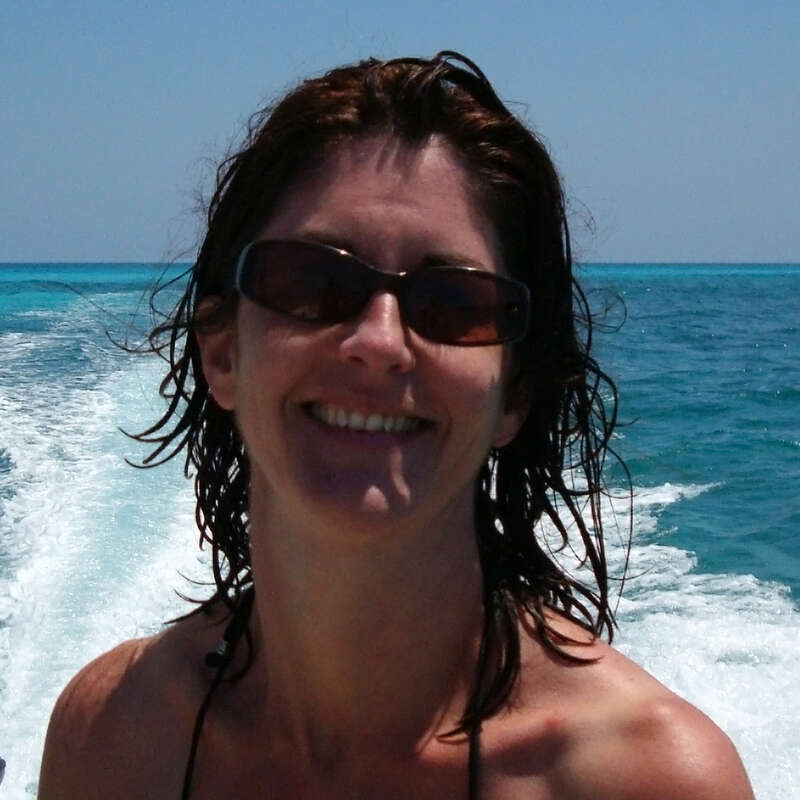 ---

Olive Grove
"Olive Grove"
1 night
Arrived 15 Jul 2013

Erongo Wilderness Lodge
"Erongo Wilderness Lodge"
2 nights
Arrived 16 Jul 2013

Onguma Tented Camp
"Onguma Tented Camp review"
3 nights
Arrived 18 Jul 2013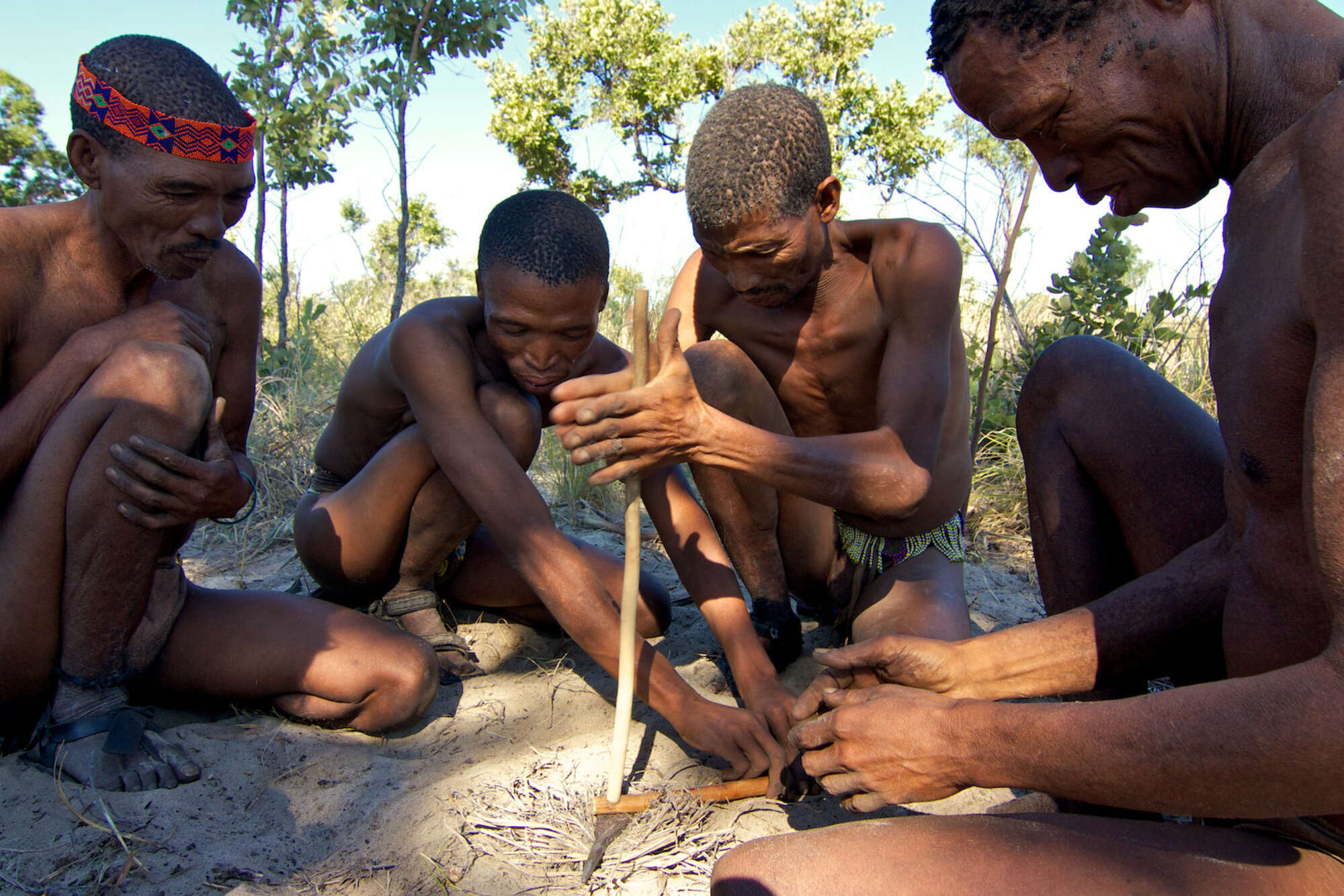 Nhoma Camp
"Nhoma Camp review"
4 nights
Arrived 21 Jul 2013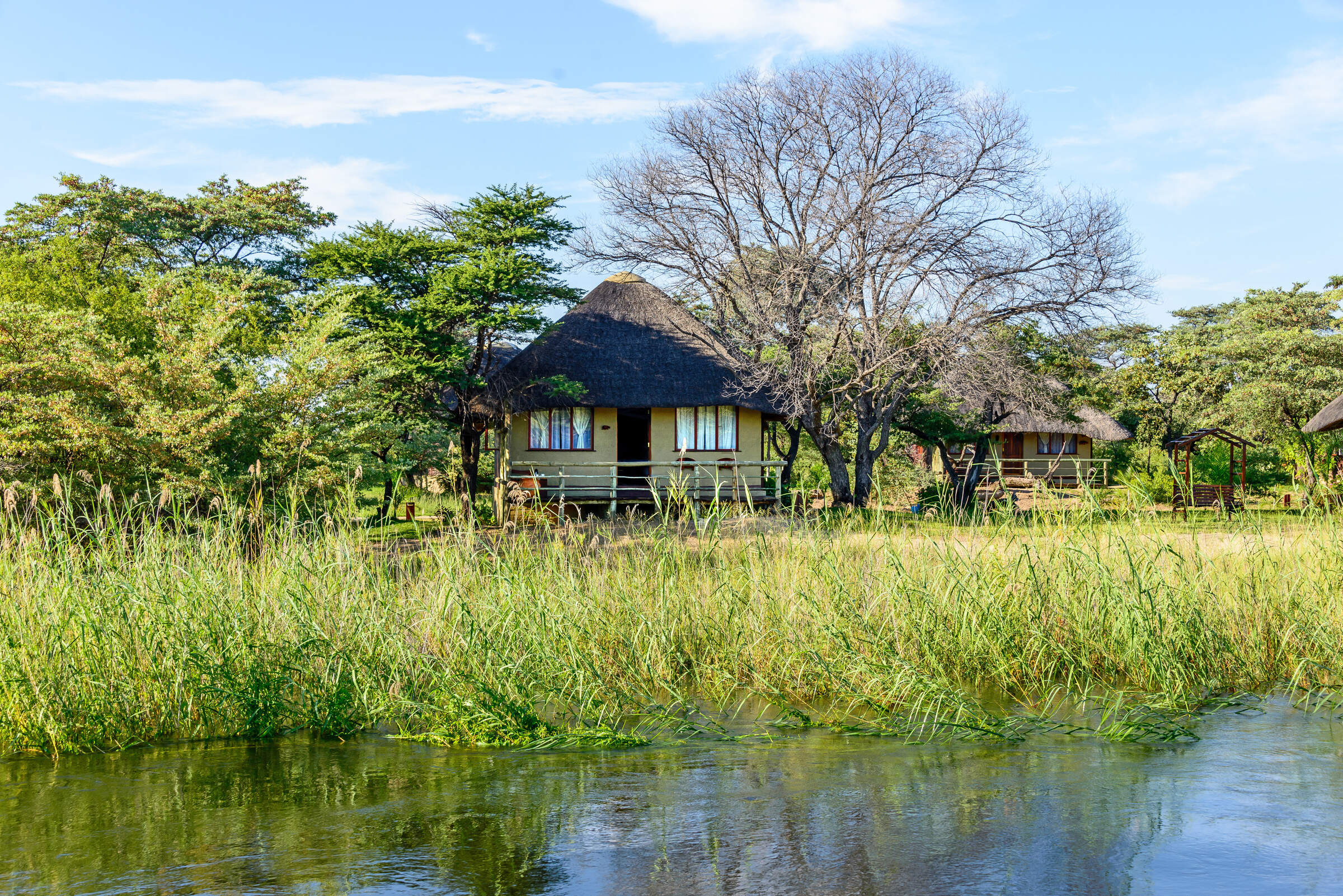 Hakusembe River Lodge
"Hakusembe Lodge review"
1 night
Arrived 25 Jul 2013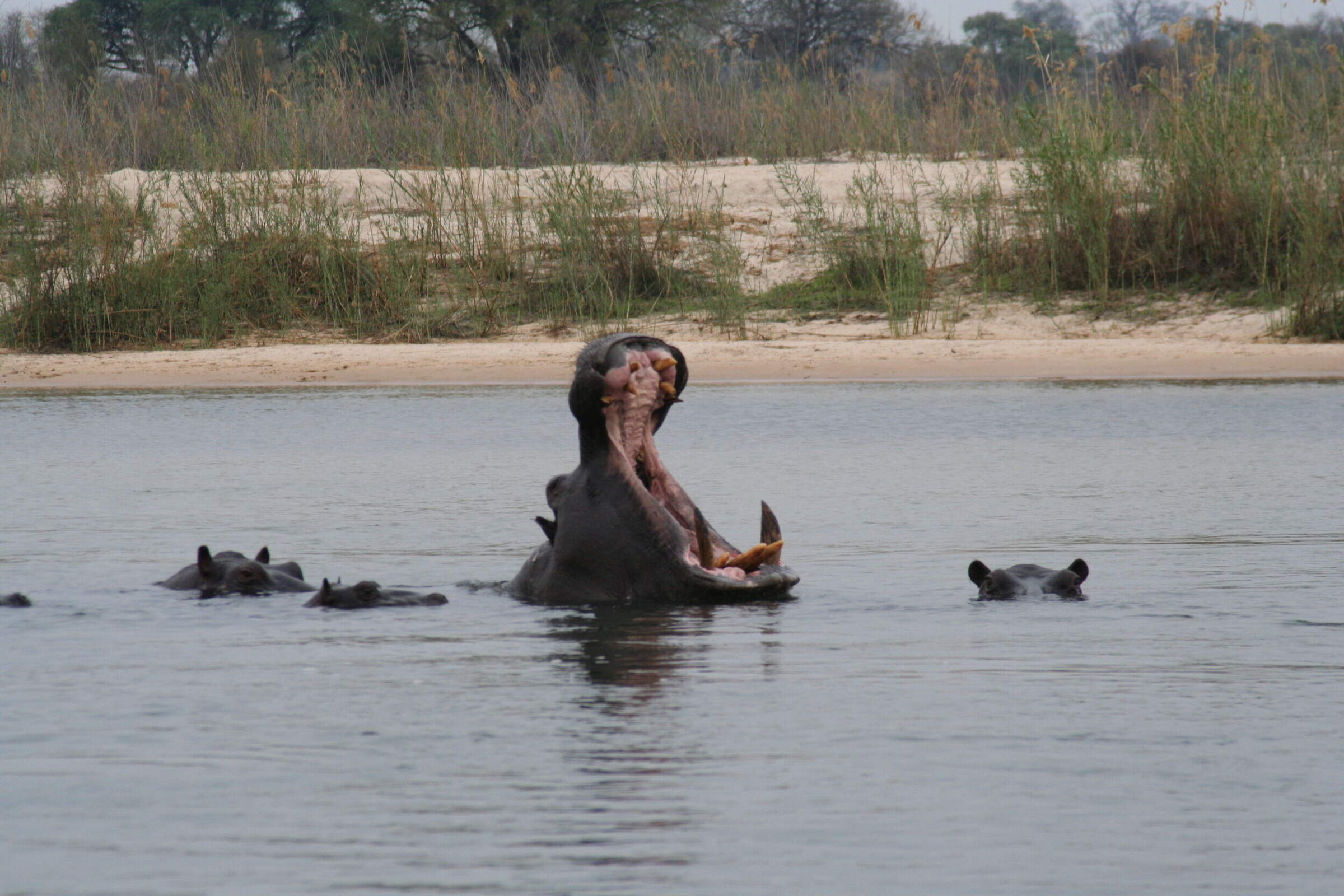 Ndhovu Safari Lodge
"Ndhovu Safari Lodge review"
2 nights
Arrived 26 Jul 2013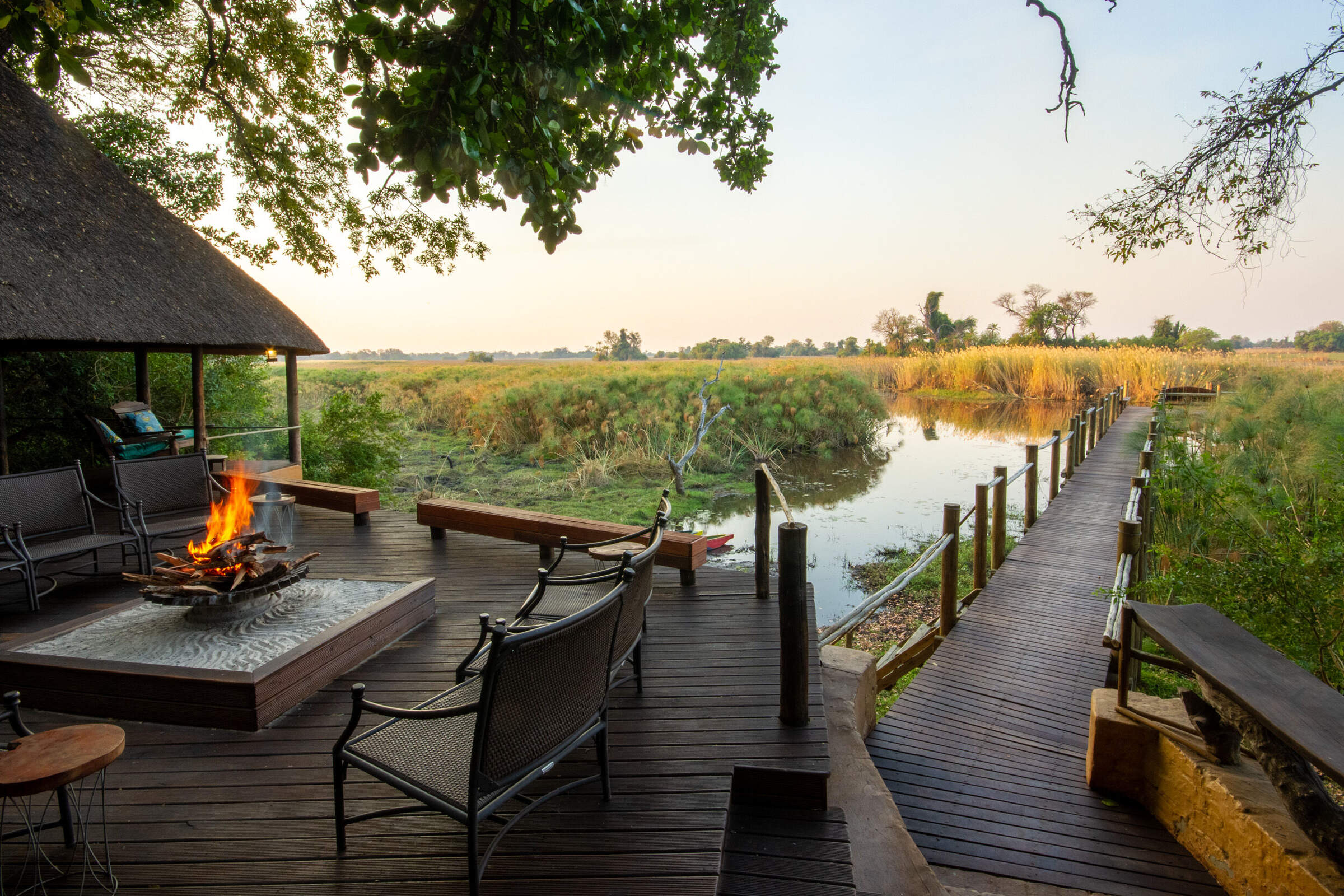 Nxamaseri Lodge
"Nxamaseri Lodge review"
3 nights
Arrived 28 Jul 2013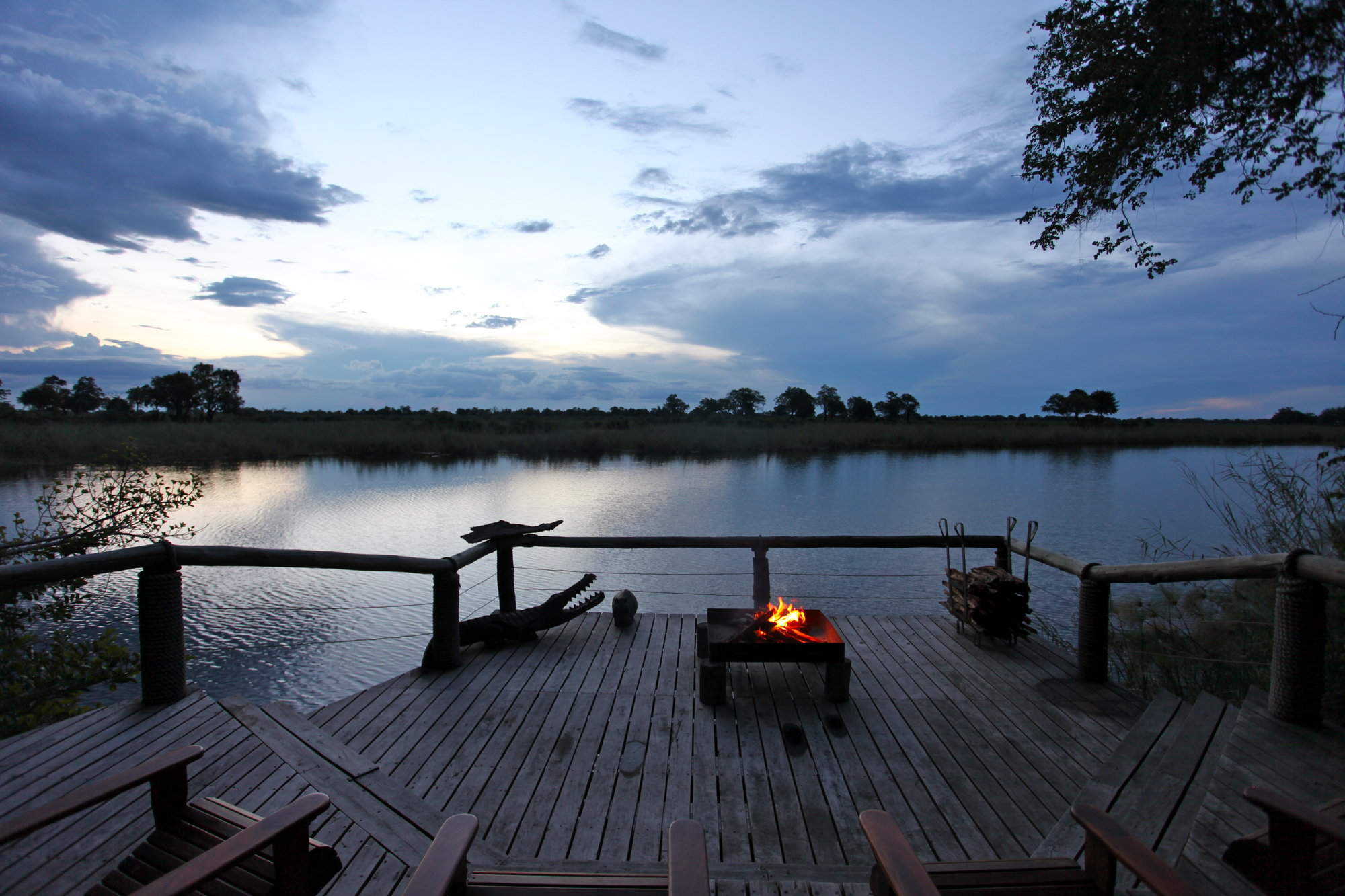 Lianshulu Lodge
"Lianshulu Lodge review"
2 nights
Arrived 31 Jul 2013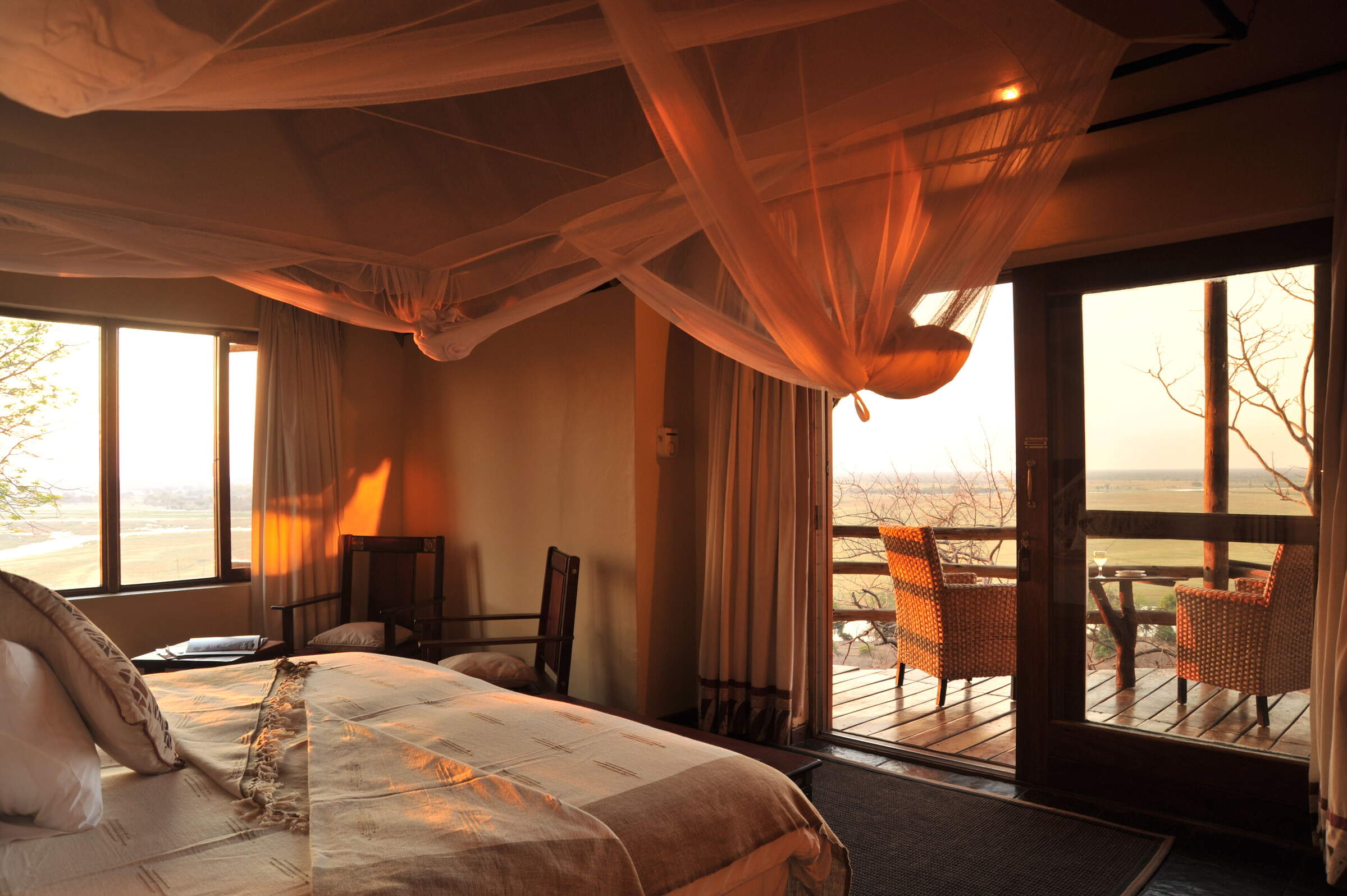 Muchenje Safari Lodge
"Muchenje Safari Lodge review"
3 nights
Arrived 2 Aug 2013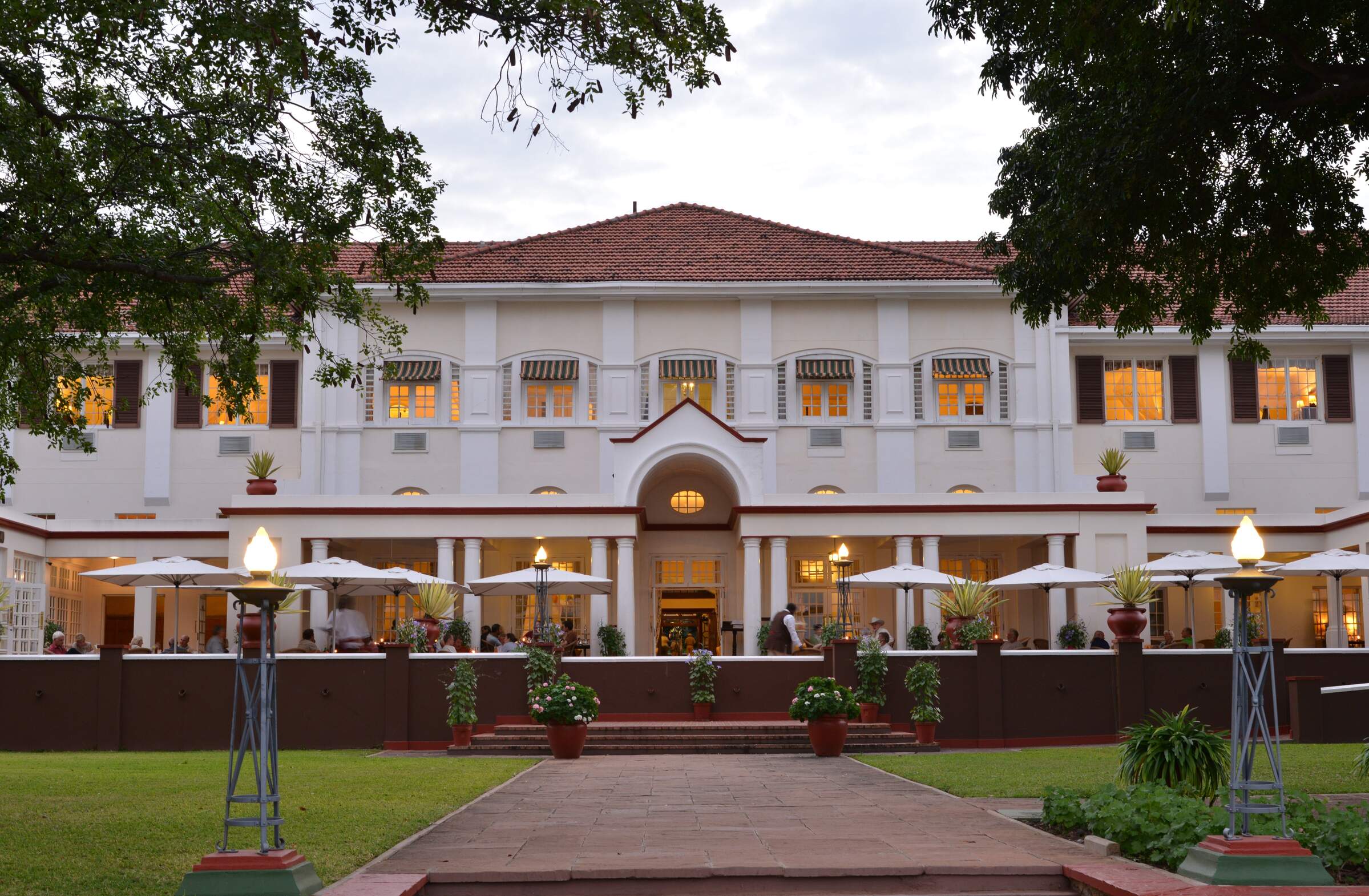 Victoria Falls Hotel
"Victoria Falls Hotel review"
3 nights
Arrived 5 Aug 2013