Mvuu Camp: Information from the owner
General information
About this information
All the information on this page is supplied to us directly from the lodge owner and reflects their view, not ours.
For Expert Africa's view, see our own full report on Mvuu Camp, which contains our own observations and views.
---
Last updated by Owner

29 Dec 2020


















































Facilities at Mvuu Camp
Property facilities

Bar, Eco Friendly, Pool, Restaurant

Room facilities

Balcony / Deck, En-Suite

Activities on site

Bird Watching, Boating, Game Drives, Game Viewing, Game Walks

Nearby activities

Child Friendly Activities, Cultural Tours

Languages

English
Room types at Mvuu Camp


Mvuu Camp - Family Chalet
There are five family units with two beds per room. The bathroom is shared by both rooms.




Mvuu Camp - Standard Chalet
There are seven twin bedded chalets. The twin beds can be moved together to make a double bed.
Activities at Mvuu Camp


Birding
Liwonde National Park offers some of the best birding in Malawi. With over 400 species of bird listed within the park, Liwonde is a birders paradise, with an incredible variety of migrants arriving during rainy season. Specials include Brown-breasted Barbet, Böhm's Bee-eater, African skimmer and Livingstone's fly-catcher.
Birding is incorporated into the daily game activities on request.

Boat Safaris
Enjoy the peace and tranquility of the Shire River while on one of Central African Wilderness Safaris river cruises. Intimate encounters with elephant are a hallmark of this fantastic experience which enables you to get very close to these huge, majestic animals. Sip sundowners while listening to the snorts and bellows emanating from the many hippo pods scattered along the banks of the river, before witnessing the suns incredible show of purples and reds; splashed across the surface of the river as the sun slowly descends below the horizon.

Day and night game drives
A great way to explore Liwonde National Park and experience its diverse selection of habitats and wildlife. During the day visit the sanctuary and the surrounding area to see sable, kudu, eland, zebra, waterbuck, impala, warthog, rhino and elephant. Enjoy 'sundowners' on the banks of the beautiful Shire River while watching kingfishers diving for fish, before embarking on a night drive to discover hyena, owls, civets, genets, and various species of mongoose.

Guided bush walk
Discover the intricate relationships between animals and their habitats with a guided bush walk. Find out more about insects and other smaller inhabitants of the park, while learning about the trees and plants of Liwonde National Park; their medicinal properties and how they are used in traditional culture. Experience being able to get close with Liwondes incredible wildlife with minimal disturbance.
This activity is subject to availability.
*Price is available on request.


Hide visit
Get closer to the wildlife of Liwonde National Park with a visit to Mvuu's water level wildlife hide. Watch as a variety of animals, make their way to drink from the waterhole, just in front of you.
This activity is subject to availability.


Nanthomba School visit
Take a boat across the river, jump on a bike, and cycle 30 minutes to Nanthomba School. Experience first hand the pressures faced by both local people and Liwondes fragile ecosystems, as you cycle through villages situated along the parks boundaries. Once at Nanthomba School be inspired by the teachers and students of this incredible community project, and learn how NGO's such as HELP Malawi and Children in the Wilderness are helping to transform local communities and alleviate poverty by providing quality education to the children of rural Malawi.
This activity is subject to availability.
*Price is available on request.













Shire River Trail
This trail which covers an approximate distance of 30km over the course of two and a half days, offers many interesting features and sights and hikers can expect to see a variety of the park's resident species. The distance may vary depending on game movements and local conditions. The terrain is occasionally challenging and as this is essentially a bush walk, it will involve constant stopping to learn about tracks, habitats, birds and wildlife.
This activity is subject to availability.
Price is available on request.
Other lodges in Liwonde National Park
Alternative places to stay in this same area.
---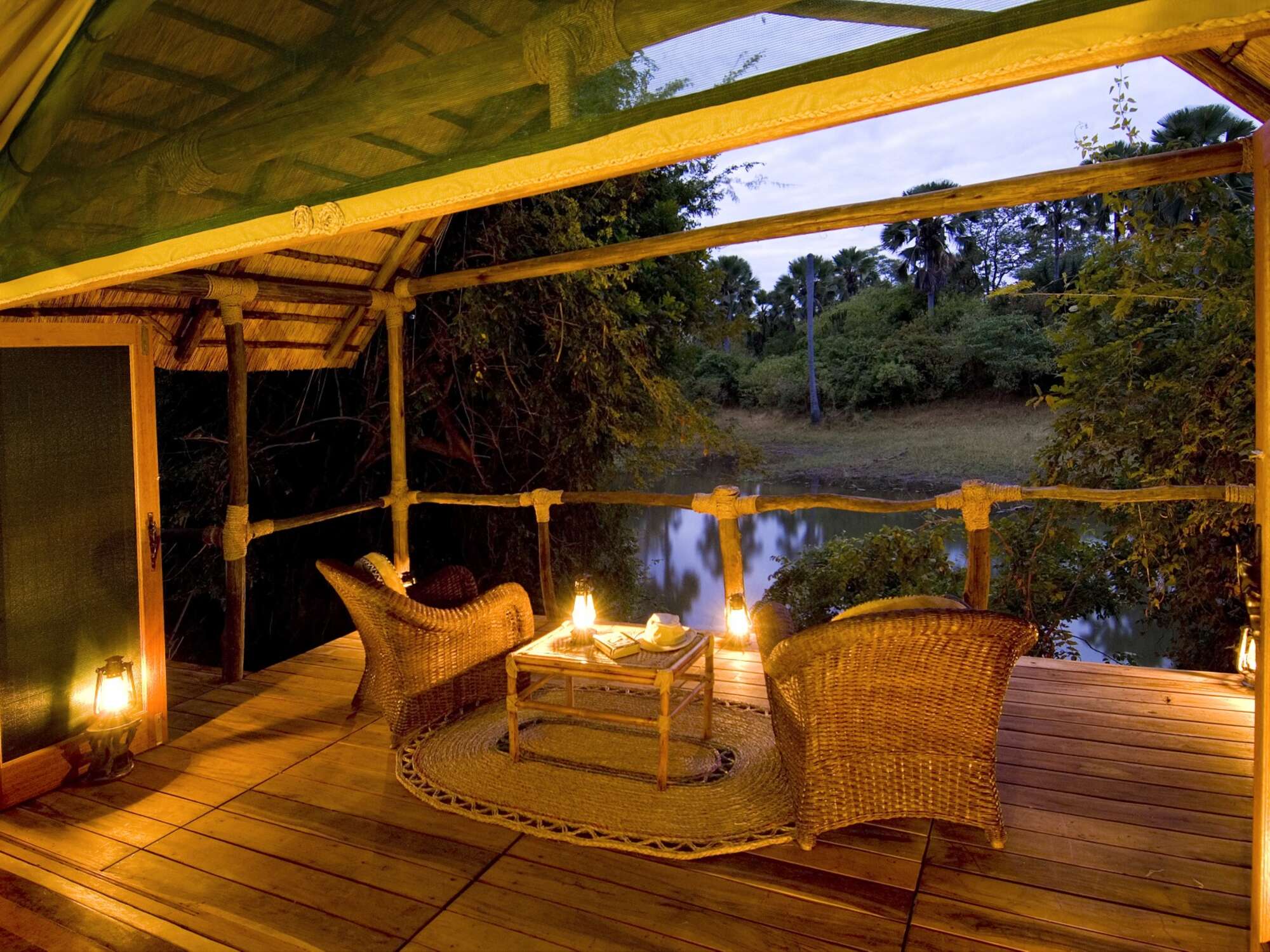 Mvuu Lodge
Mvuu Lodge is a very comfortable lodge on the Shire River in the Liwonde National Park, offering boat, walking and driving safaris.
---