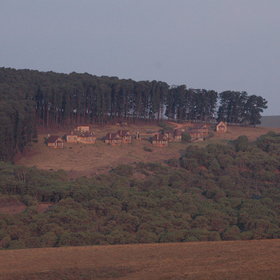 Within the Nyika Plateau, is the Chelinda Lodge
Latest Nyika Plateau trip reviews
Cooling off at Chelinda Lodge
28-Sep to 16-Oct 19
Excellent

A high quality lodge
15-Oct to 27-Oct 16
Excellent

Chelinda Lodge review
7-May to 20-May 16
Excellent

Nyika Plateau
In the far north of Malawi, at an altitude of around 2,500m, Nyika is a rolling plateau dotted with stunning mountain outcrops. The
Nyika National Park
protects over 3,000km2 of this rich plateau, noted for the endemic herbs and heathers found in its rolling, montane grasslands. Nyika can be a relaxing start to a trip around Malawi or a cool, refreshing haven after a hot safari. Most visitors spend three or four nights here, and combine it with some time on Lake Malawi.
Across the extensive moorlands, you'll find delphiniums, lobelias, gladioli, everlasting flowers, 'red hot pokers' and as many as 200 species of orchid. You'll see occasional stands of montane forest, an old pine plantation, and, on the rugged foothills at the edge of the plateau, dense
brachystegia
woodland.
Large herds of roan, reedbuck, zebra and eland occur here, together with leopard, serval and spotted hyena. That said, Nyika isn't primarily a destination for game; rather it's about the feeling of wilderness - the mountains, rolling hills, small streams and waterfalls. There are endemic chameleons, frogs and toads, several unique local birds, and a variety of butterflies that attract enthusiasts from afar.
Sadly, a very unfortunate series of government actions at the end of 2007 led to the only safari lodges in this area closing; however in July 2010, after a major refurbishment
Chelinda Lodge,
and it's older sibling,
Chelinda Camp
reopened under new ownership.