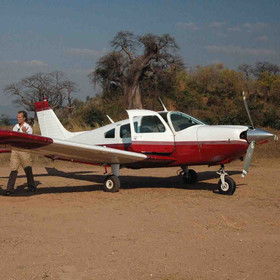 The only way to get to Likoma Island is to fly. There are daily flights from the mainland.
Latest Likoma Island trip reviews
Kaya Mawa - time to relax
28-Sep to 16-Oct 19
Excellent

Wonderful time but with a few reservations
16-Sep to 2-Oct 19
Excellent

Jewel in the Malawi Lake
3-Sep to 24-Sep 19
Excellent

Kaya Mawa review
26-Jun to 9-Jul 19
Excellent

Wonderful Kaya Maya - a great escape!
18-Jun to 3-Jul 19
Excellent

Likoma Island
Far offshore from Chintheche, but only 7km from Mozambique, lies a small island covering an area of 17km², called
Likoma Island
. Its inhabitants are mostly fishermen, but there are a couple of tiny villages, one bush road, a few vehicles and a few bicycles.
There is one town, Likoma Town, and (amazingly) here you'll find St Peter's Cathedral - the third largest cathedral in Central Africa! Built in 1903, this remarkable building is about the same size of Winchester Cathedral and is of real architectural and cultural interest. Inside, you'll not only find a lovely working cathedral, but also a great deal of carved soapstone and stained-glass windows kept in perfect condition.
The island's sandy beaches and secluded coves have some of the best snorkelling and diving in Malawi - and there's just one tiny lodge here:


Kaya Mawa Lodge