Best for riding in Botswana
There are a variety of options for riding holidays in Botswana, from quad biking across vast salt pans, to elephant-back adventures and more conventional rides on horseback. Riding in Botswana offers a unique way to see the countryside.

Whether exploring the Okavango Delta's floodplains and shallow reed-beds on the back of an elephant or the wide, dry grasslands of the Kwando-Linyanti area on horseback, riding in Botswana is a great way to get around these areas. Many of the camps occupy regions where the game densities are fairly moderate, but there is still every chance that you'll come across big game and you never know what's just around the corner.

If you're looking for a more isolated experience, a quad bike tour over the sparse landscape of the Kalahari's salt pans might be a great option for you. With less of a focus on big game, such rides cross a landscape that few will have witnessed before, making them a real adventure.

African Jacana Safari
7 days • 3 locations
MAUN AIRPORT TO MAUN AIRPORT
An adventurous introduction to Botswana blending prolific wildlife, incredible landscapes and varied activities staying at relaxed camps in the Chobe Enclave, a community-owned reserve bordering the Moremi, and Makgadikgadi Pans.
US$7,540 - US$11,910 per person
---
Camp Kalahari
Camp Kalahari offers two options for riding activities in Botswana. You can explore the exceptional scenery on horseback, with trips lasting from a few hours up to five nights. And then there is the quadbiking experience where you head out to explore the starkly beautiful salt pans.
Red Lechwe Safari
9 days • 3 locations
MAUN AIRPORT TO MAUN AIRPORT
Superb guiding from three fabulous camps full of character in three contrasting areas for a fabulous safari to the Okavango Delta and Kalahari Desert.
US$10,800 - US$25,210 per person
---
Jack's Camp
During the dry season guests at Jack's Camp can venture out across the vast Makgadikgadi salt pans by quadbike: it's riding in Botswana, but perhaps not as you expected it! (Five-night horseback trips are run by its sister-camp: Camp Kalahari.)
Rock Hare Self-drive Safari
20 days • 12 locations
WINDHOEK AIRPORT TO VICTORIA FALLS AIRPORT
An in-depth look at Namibia from the Namib Desert to the Caprivi, with additional stops in Botswana and Victoria Falls. This three-week adventure includes an unrivalled mix of environments and is great value.
US$5,140 - US$7,320 per person
---
Namib Outpost
Guests at Namib Outpost can take advantage of some of the best horseriding in Namibia at its sister property, Desert Homestead, situated only 10km away.
Riding holidays elsewhere in Africa
Our top ideas and inspiration for Riding holidays in other countries.
---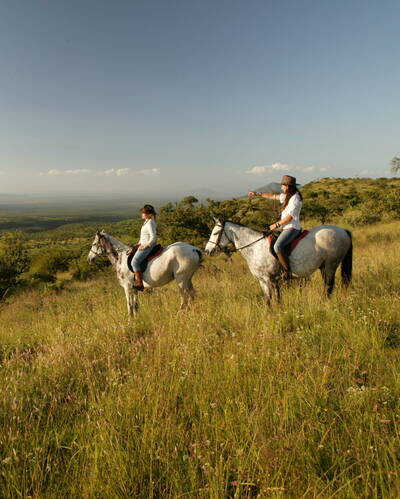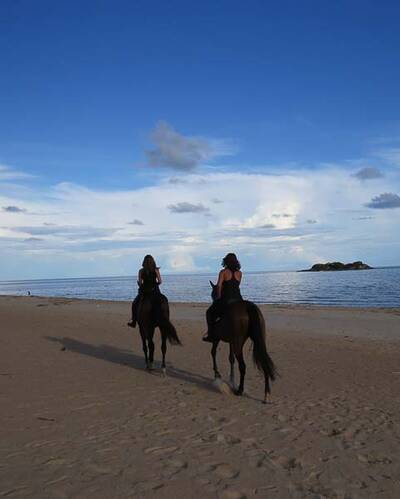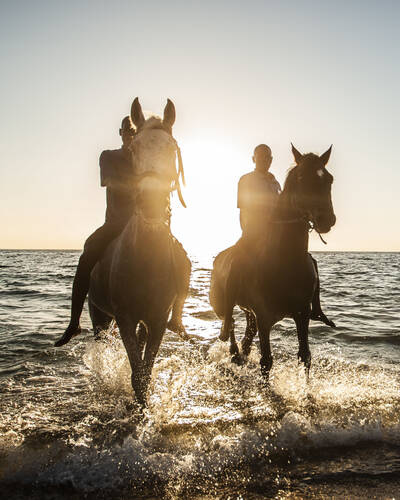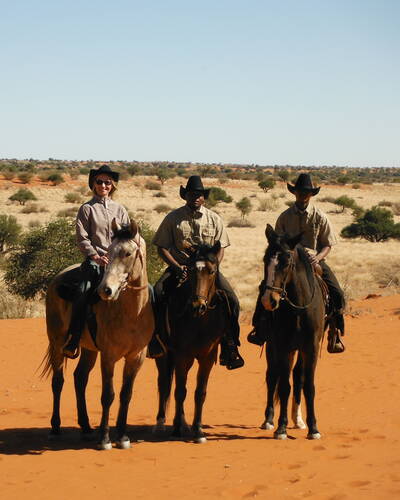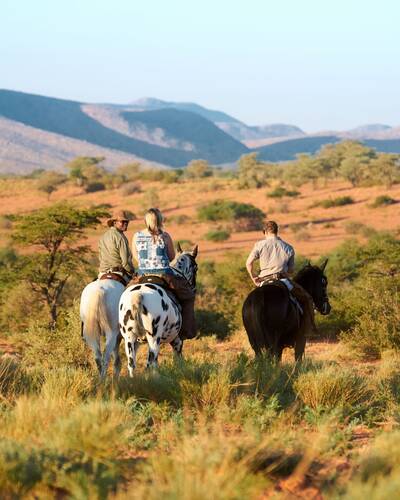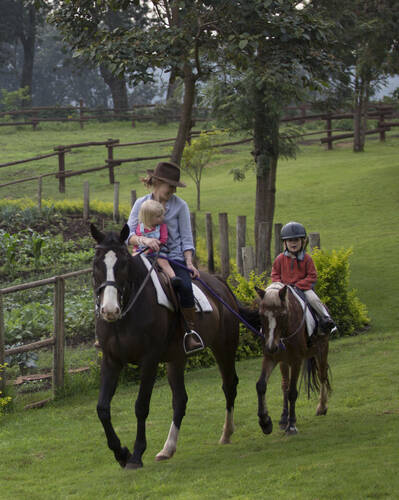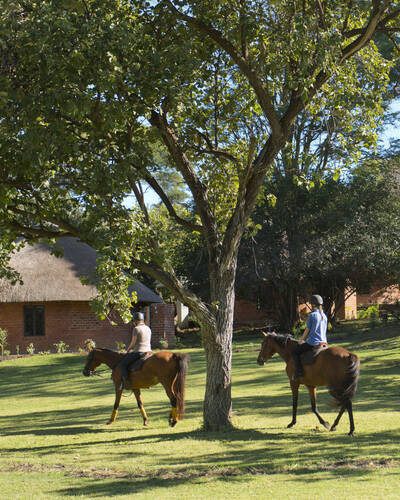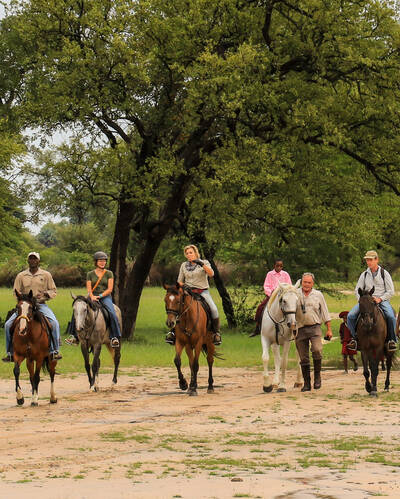 Where to see wildlife species in Africa
Maximise the chances of seeing your favourite African animals based on traveller sightings reports from the field.
---