Travel reviews by Porky from Perth
Lots to See and I Saw Most of It!
Namibia and 1 other country between 25 May 2016 and 17 Jun 2016
"The highlights in some sort of order :
Hoanib Camp *****

Edo's Camp ****
Ongava Tented Camp****
andBeyond Soussusvlei Desert Lodge ****
Mack Air ****
Desert Air ****

Okonjima Bush Camp ***
Olive Grove Guest House ***

Wilderness Air **
Damaraland Camp *

Suggestions to help us improve our trips or our service:
Tracy organised my/our safari really well. She had to blend in two different itineraries and there was a fair bit of juggling to be sorted through and she did it well.

The only arrangement that I found a bit frustrating was to find out that Wilderness Air did fly direct from Sousessvlei through to Hoanib, albeit from an airstrip a bit of a drive from Soussusvlei Desert Lodge. I felt that it should have been feasible to organise a transfer (perhaps at extra cost) to fly direct from Soussusvlei and avoid an overnight at Olive Grove in Windhoek which was really a """"wasted"""" travel day which might have been better spent at Hoanib.

And I think Expert Africa need to talk closely with Wilderness Air - the latter seems to have some problems."
Feedback response
We were delighted to read that overall this traveller had a super time in Namibia and Botswana enjoyed the majority of camps that he stayed at.

We are sorry that this traveller (and his group) felt that we did not present all the alternatives for this specific flight route. When planning their itinerary with them we looked at a number of options.

As Sossusvlei Desert Lodge is located a fair distance from the main airstrip in the Sossusvlei area (called Guluk), the lodge has their own airstrip for use by those staying there. As a matter of course we recommend the light aircraft flights directly to the lodges' own airstrip to save guests the 1 – 1½ hours road transfer (between Guluk and the lodge) in an open-sided vehicle along rather dusty gravel main roads. The very best direct flight option from Sossusvlei Desert Lodge itself to Hoanib is a private charter and we provided a quote for this at the same time as presenting the option with a stop over in Windhoek. This came in at an additional cost of about £100 per person, but the option via Windhoek was chosen.

We are very sorry that we did not go into details about the alternative option to fly from Guluk (which would have included the road transfer, as mentioned, from the lodge to the airstrip), and then a flight from there to Swakopmund, then on to Doro Nawas and then finally to Hoanib, This route via Guluk worked out more expensive than the private charter option and given that the travellers did not want that, we didn't think to recommend this longer and more costly option too.

We will ensure that in future we present all options to our travellers.

Arranged By Tracy Lederer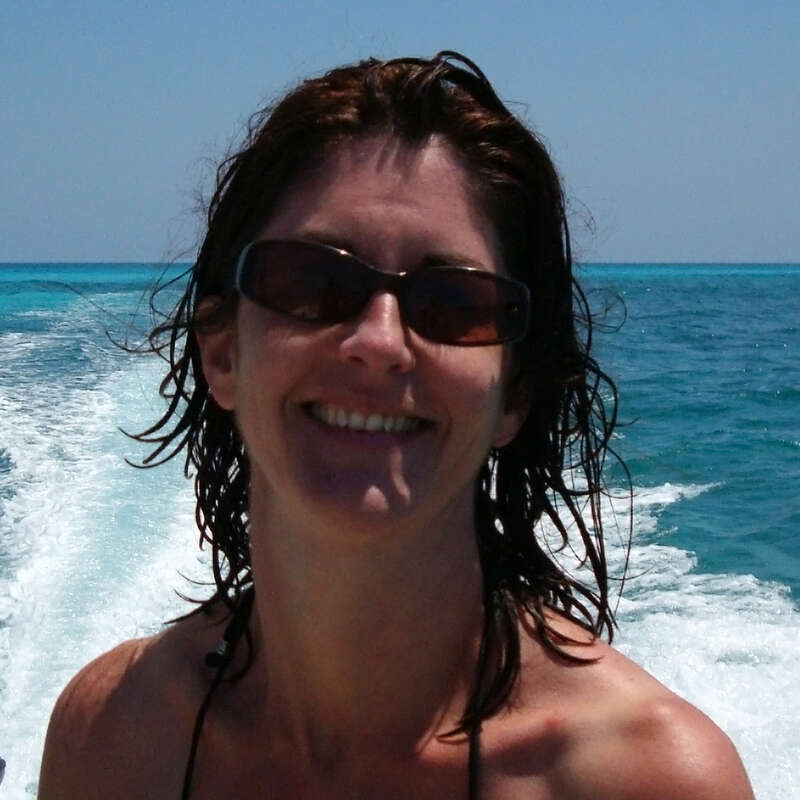 ---

Olive Grove
"Olive Grove is Comfortable"
1 night
Arrived 26 May 2016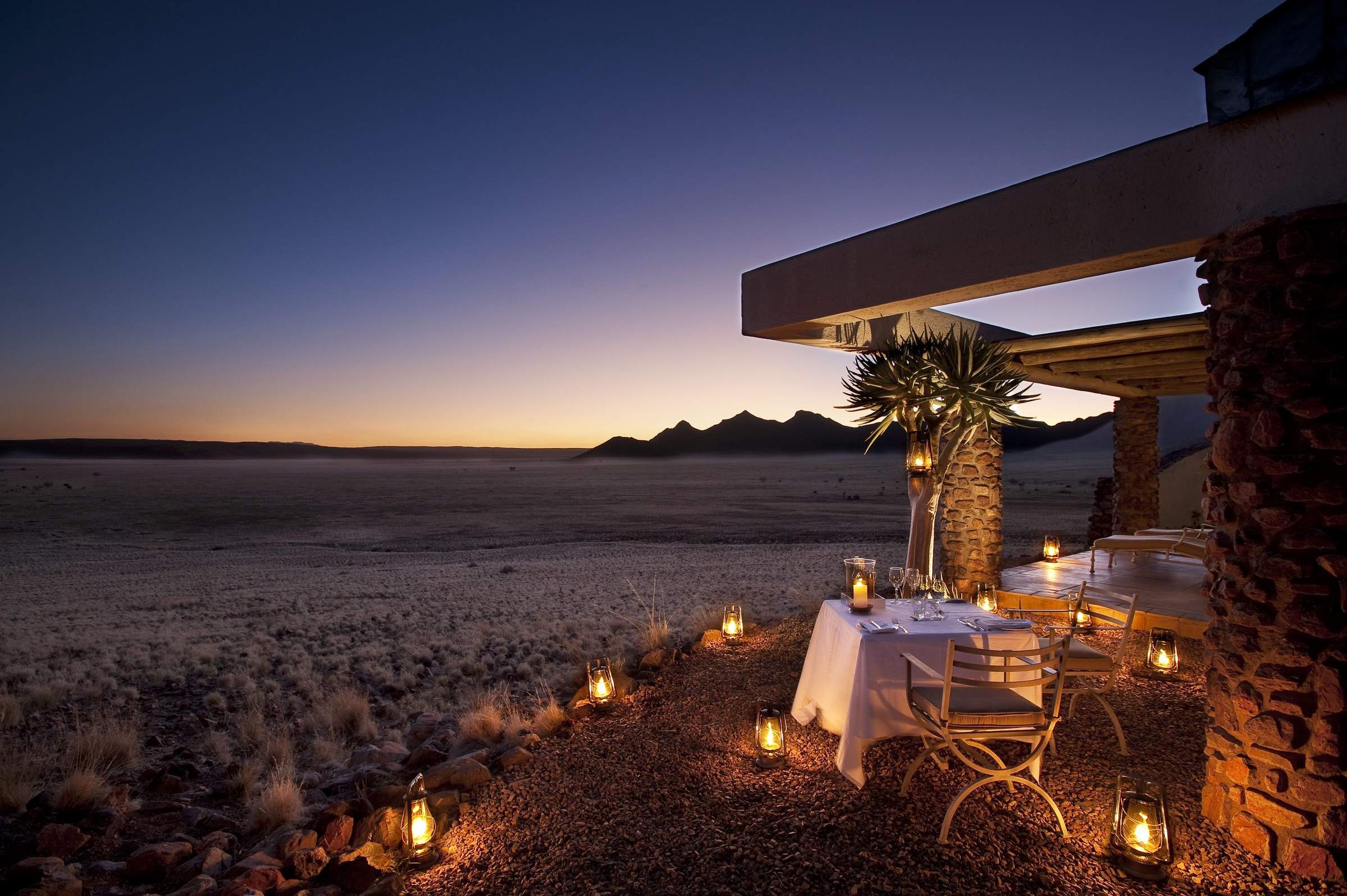 Sossusvlei Desert Lodge
"Enjoy the Namibian Desert!"
3 nights
Arrived 27 May 2016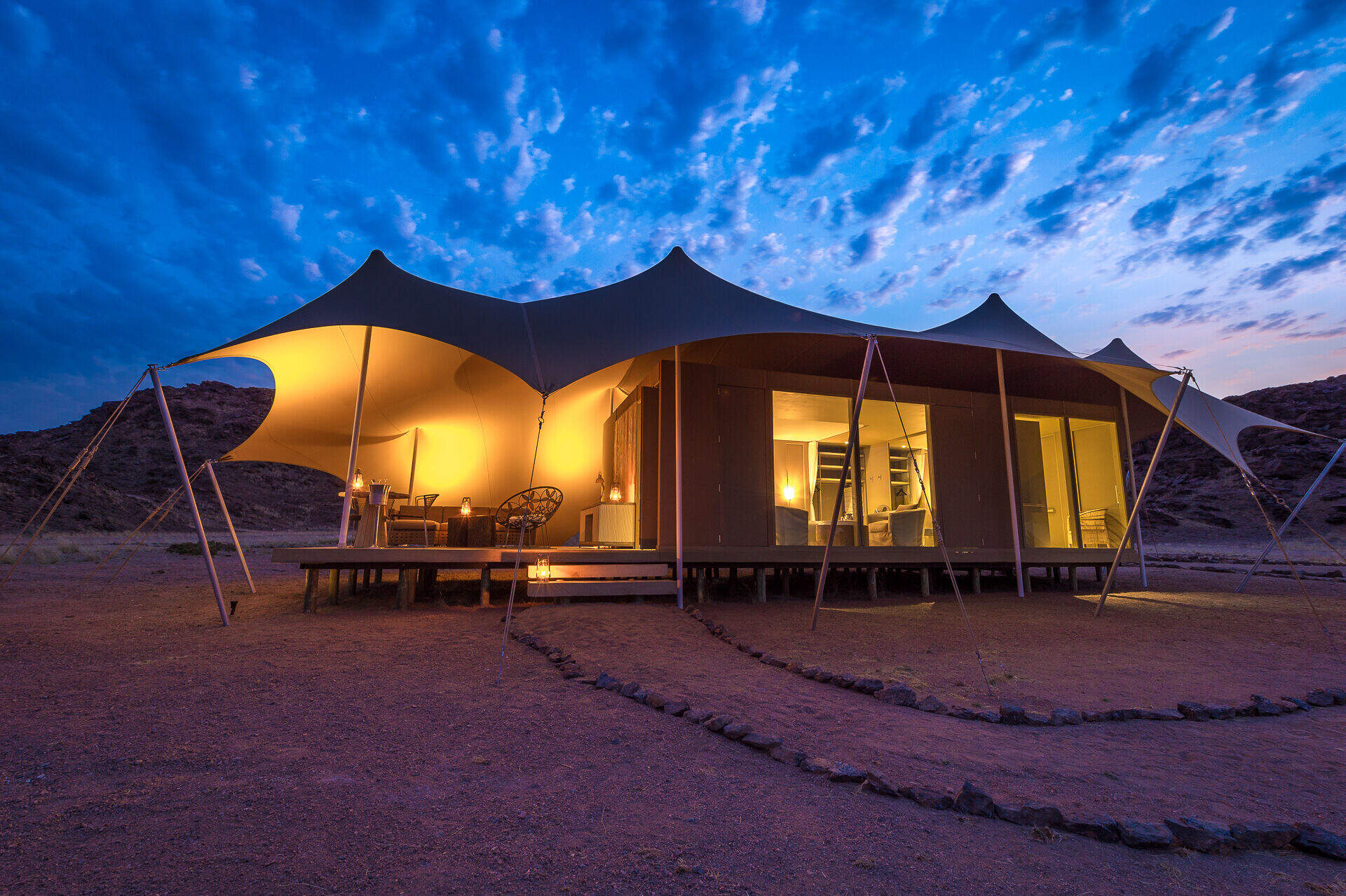 Hoanib Skeleton Coast Camp
"Simply Brilliant"
3 nights
Arrived 31 May 2016

Damaraland Camp
"Not Worth the Effort"
3 nights
Arrived 3 Jun 2016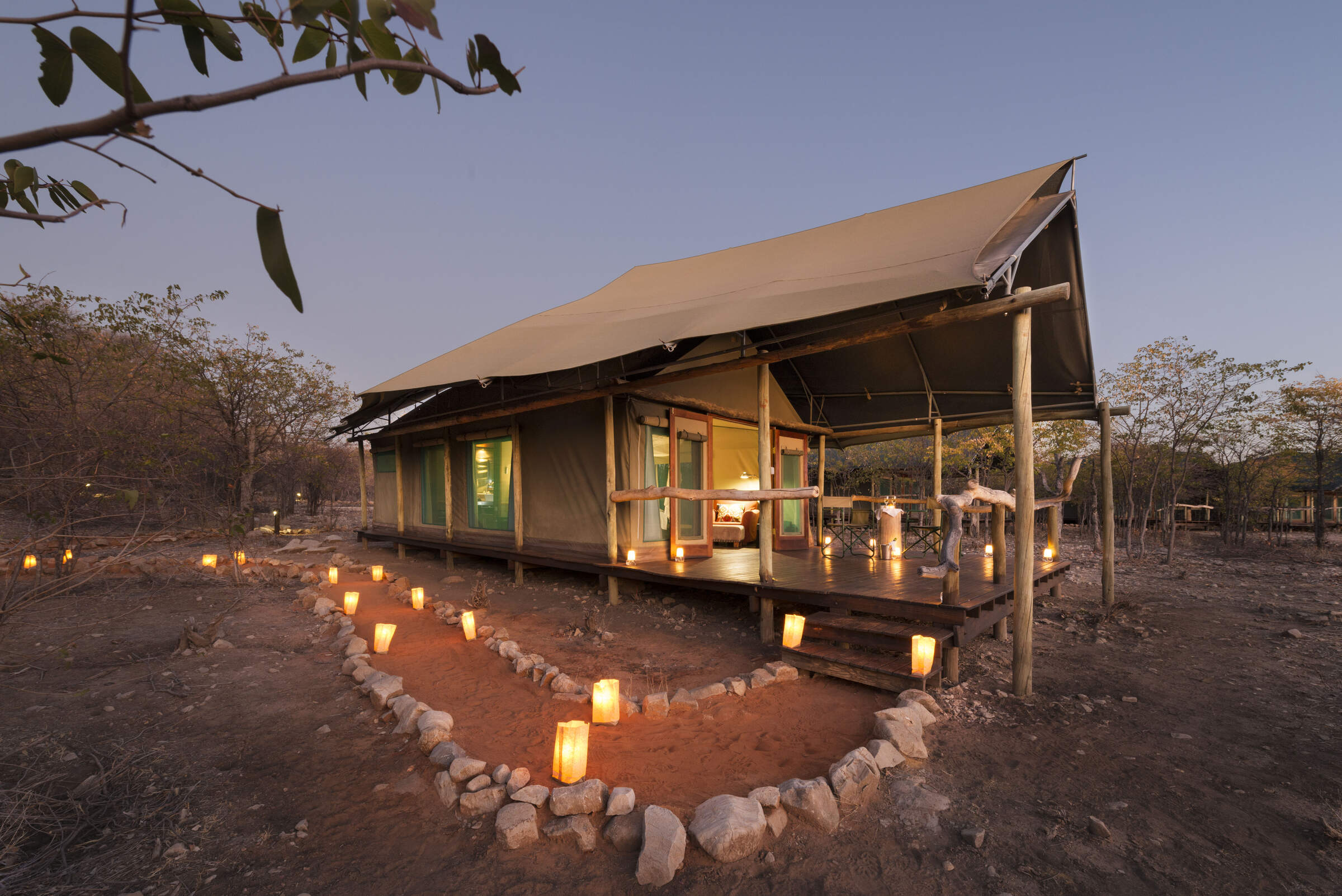 Ongava Tented Camp
"A Quality Camp with Good Wildlife"
3 nights
Arrived 6 Jun 2016

Okonjima Bush Camp
"Okonjima Bush Camp review"
3 nights
Arrived 9 Jun 2016

Olive Grove
"See Previous Comments"
1 night
Arrived 12 Jun 2016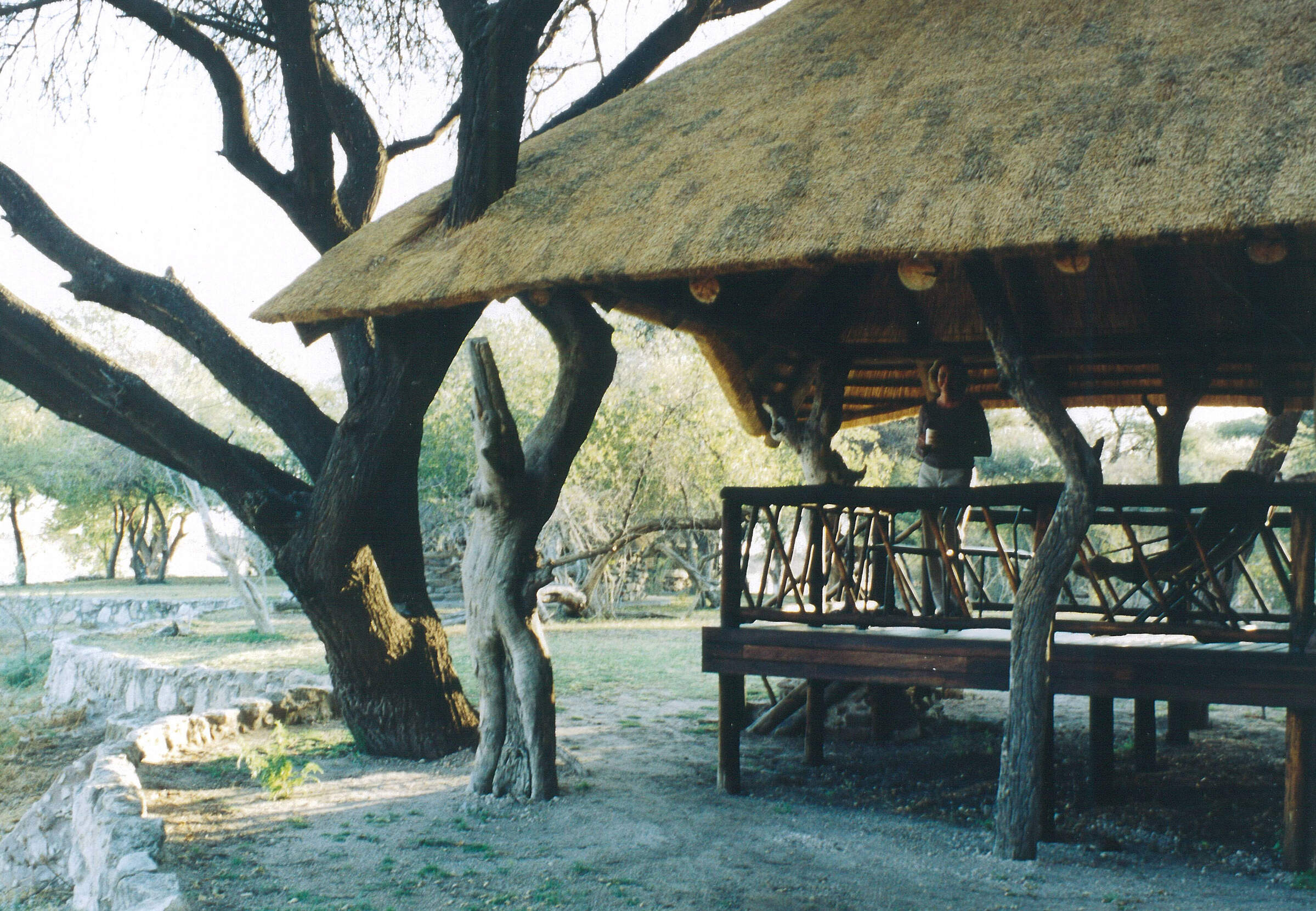 Edo's Camp
"Edo's Camp is really"
3 nights
Arrived 13 Jun 2016
"Claire Scott organised everything. It met all of my expectations. Mdonya was a little disappointing but not a disaster. Beho and Mwgusi were all I expected and more. Try them!"
---