Travel reviews by Mr A & Ms M from Sante Fe
Namibia between 4 Oct 2013 and 22 Oct 2013
"We had a great trip. With the one exception we were more than happy with each place we stayed. The guides were all excellent. We were surprised at how good the food was. As non meat eaters, we were ready to make compromises but at every lodge, the cooks prepared us excellent meals.

We were also happy that we did the trip in the order we did the trip, We had just done a game oriented trip to Botswana, Zambia and Zimbabwe, so it was good to start with the Namib and end with Etosha.

We wound up driving 3000 km. It would have been nice to have picked up the car in Swakomund and then head to Damaraland. But I would not have wanted to miss either Wolvedans or Kulala and we probably could not have afforded all the flight to go from Windhoek to the Namib and Swakomund.

We hope to come back and be able to get further up to the Skeleton Coast and the Kunene River region.

Suggestions to help us improve our trips or our service:

None. Expert Africa was great to deal with. Very responsive, good advice. We did not have a single problem with any of the arrangements made by Expert Africa."
---

Wolwedans Dunes Lodge
"Wolwedans Dunes Lodge review"
2 nights
Arrived 5 Oct 2013

Kulala Desert Lodge
"Kulala Desert Lodge review"
2 nights
Arrived 7 Oct 2013

Organic Square Guesthouse
"Organic Square Guesthouse review"
3 nights
Arrived 9 Oct 2013
Lodge not featured by Expert Africa

Doro Nawas
"Doro Nawas review"
2 nights
Arrived 12 Oct 2013

Desert Rhino Camp
"Desert Rhino Camp review"
2 nights
Arrived 14 Oct 2013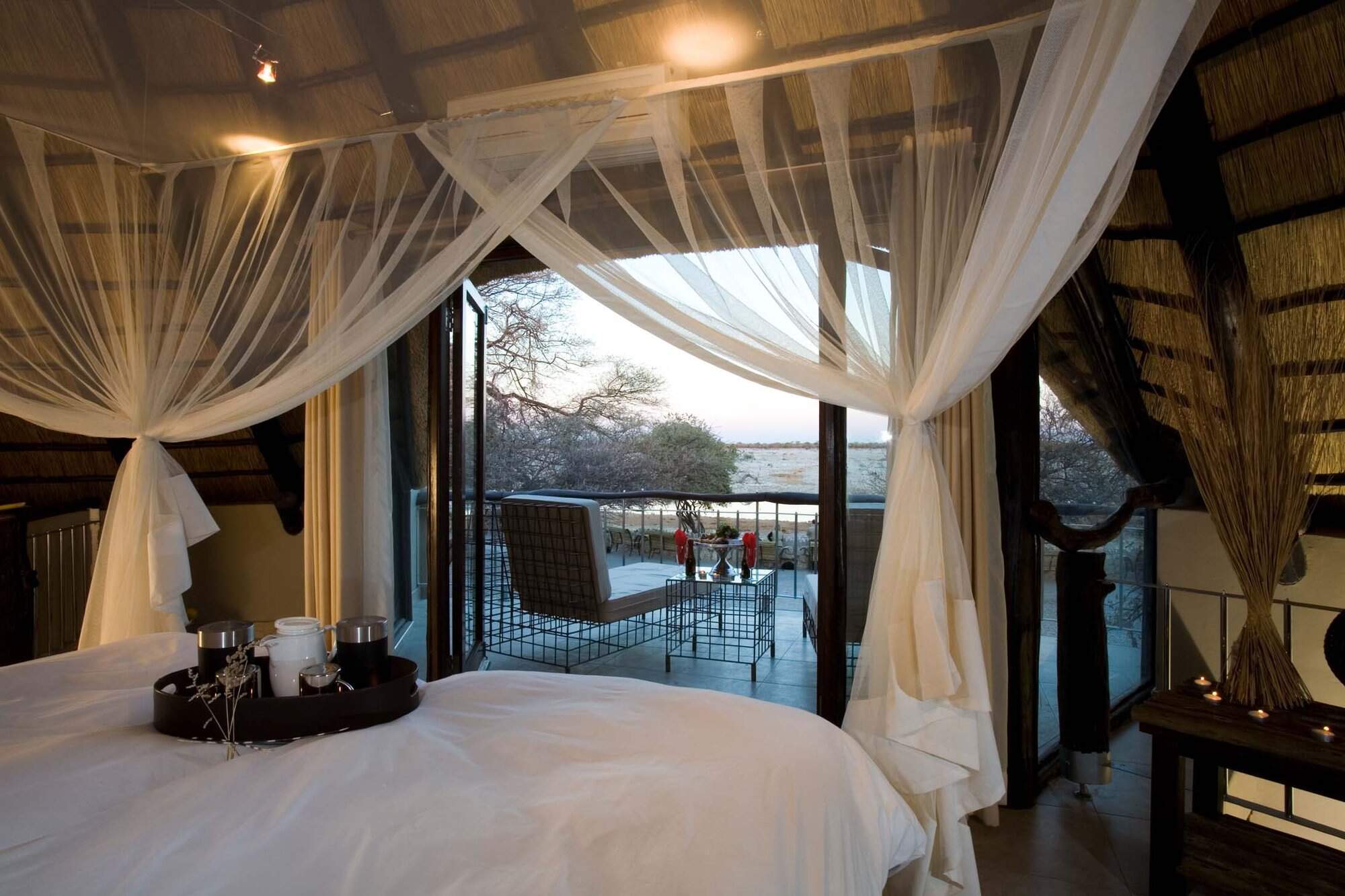 Okaukuejo Camp
"Okaukuejo Camp review"
2 nights
Arrived 16 Oct 2013

Mushara Bush Camp
"Mushara Bush Camp review"
2 nights
Arrived 18 Oct 2013

Okonjima Plains Camp
"Okonjima Main Camp review"
2 nights
Arrived 20 Oct 2013