Travel reviews by J&J from Plockton
Good introduction to Namibia
Namibia between 4 Oct 2019 and 29 Oct 2019
"We had an excellent trip. But, like a previous reviewer, we would have enjoyed it more with a better vehicle. EA recommend a Renault Duster as being 4-wheel drive and adequate for the Namibian roads. While 4-wheel drive is occasionally useful, the Duster has standard tyres and in some places more rubber is definitely needed. The roads round Sesriem and in Damaraland are considerably worse than in other parts we visited and we would recommend anyone visiting these areas to pick a Toyota hi-lux. See our comments on Bidvest for more details.

Our second disappointment was the amount of electric light we experienced. Nearly every lodge had path lights which stayed on all night, ruining the view of the sky, and in some cases our sleep. We were used to little light and Tilley lamps on previous visits to Africa and this came as a shock. Tok Tokkie and Mundulea were a relief from this. In some places the lights were behind the tent/room but at Erongo we had to resort to removing lightbulbs from the path outside to allow us to sleep. At Ongava, the waterhole light shone directly into our room. We are very saddened that lodges feel this amount of light is necessary.

EA often states that when on half board "drinks are extra". Most of the lodges we stayed on half board included 2 large glasses of house wine per person each night. Sundowners were extra.

We stayed at 3 Wilderness Safaris lodges and got to know their dining style. Everywhere else game was often the meat provided, at Wilderness it was regularly basic beef, pork or chicken which was quite uninteresting. They also had an obsession with hot plates, which at 30C seemed unnecessary.

It was very nice to receive a recent copy of the Namibia guidebook in August. This was hardly opened before our trip and still fell apart before we got to Etosha. A large number of pages fell out somewhere which meant that we didn't have the information about Etosha that we wanted. We also had with us a 30 year old bird book with all its pages intact. It's a shame Bradt can't make their books a little more robust.

We were told that using toilets at petrol stations could not be recommended. We carefully took a trowel and a roll of paper with us. This was completely unnecessary as every toilet we visited was spotless."
Feedback response
We are sorry these travellers felt they would have enjoyed their trip more in a 'better' vehicle. This vehicle group is by far the most popular amongst our travellers to Namibia, but we alway offer upgrade options and would encourage all travellers to fully consider these prior to booking.

We have passed the comments on electrical lighting to the suppliers in Africa. In general the lighting is switched off after the last guests have gone to bed, although there are sometimes exceptions to this.
---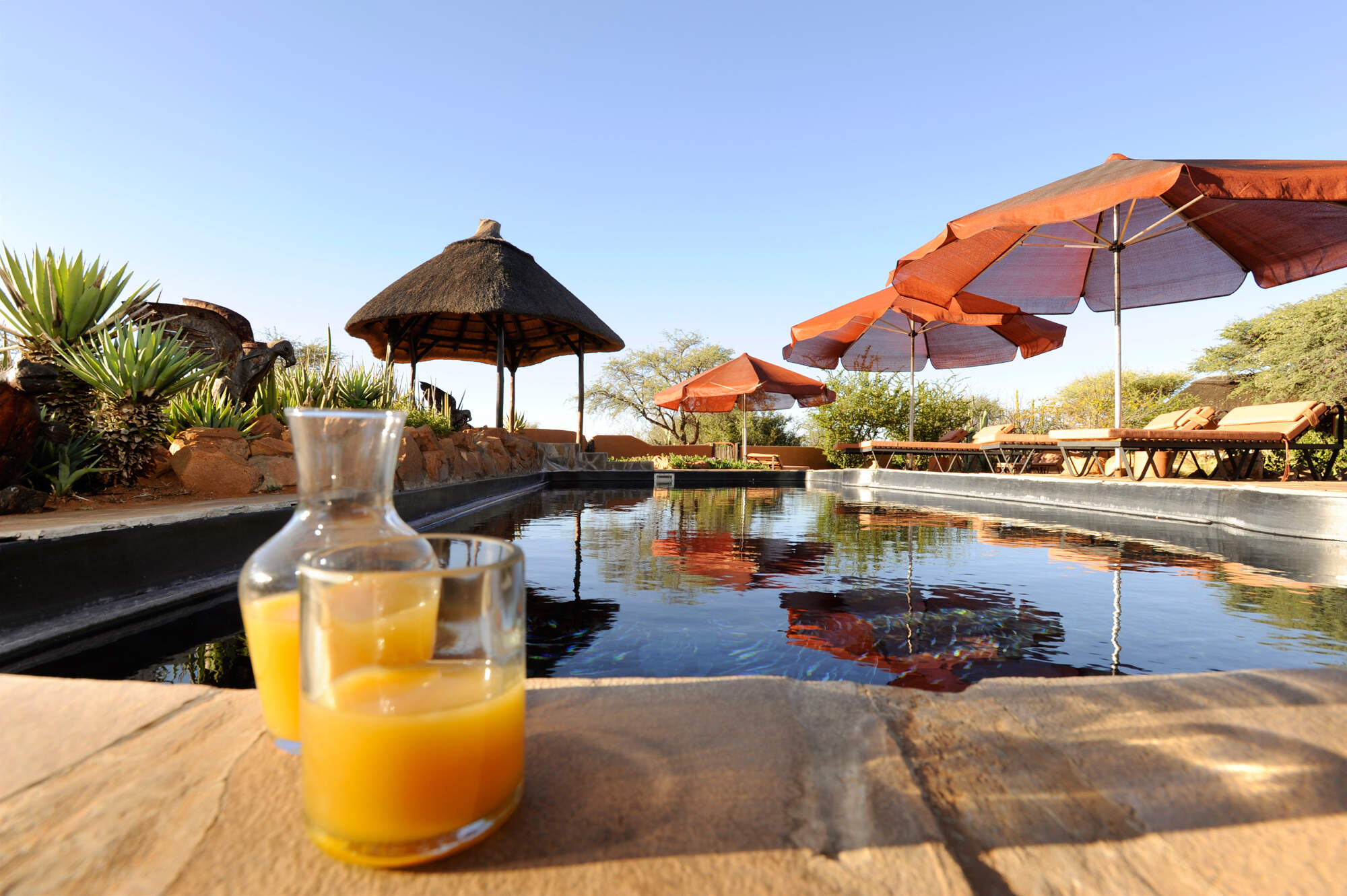 Eningu Clayhouse
"Delightful place to start our Namibian Trip"
1 night
Arrived 5 Oct 2019

Kalahari Red Dunes Lodge
"Pleasant for a stop-over"
1 night
Arrived 6 Oct 2019
Sightings report
---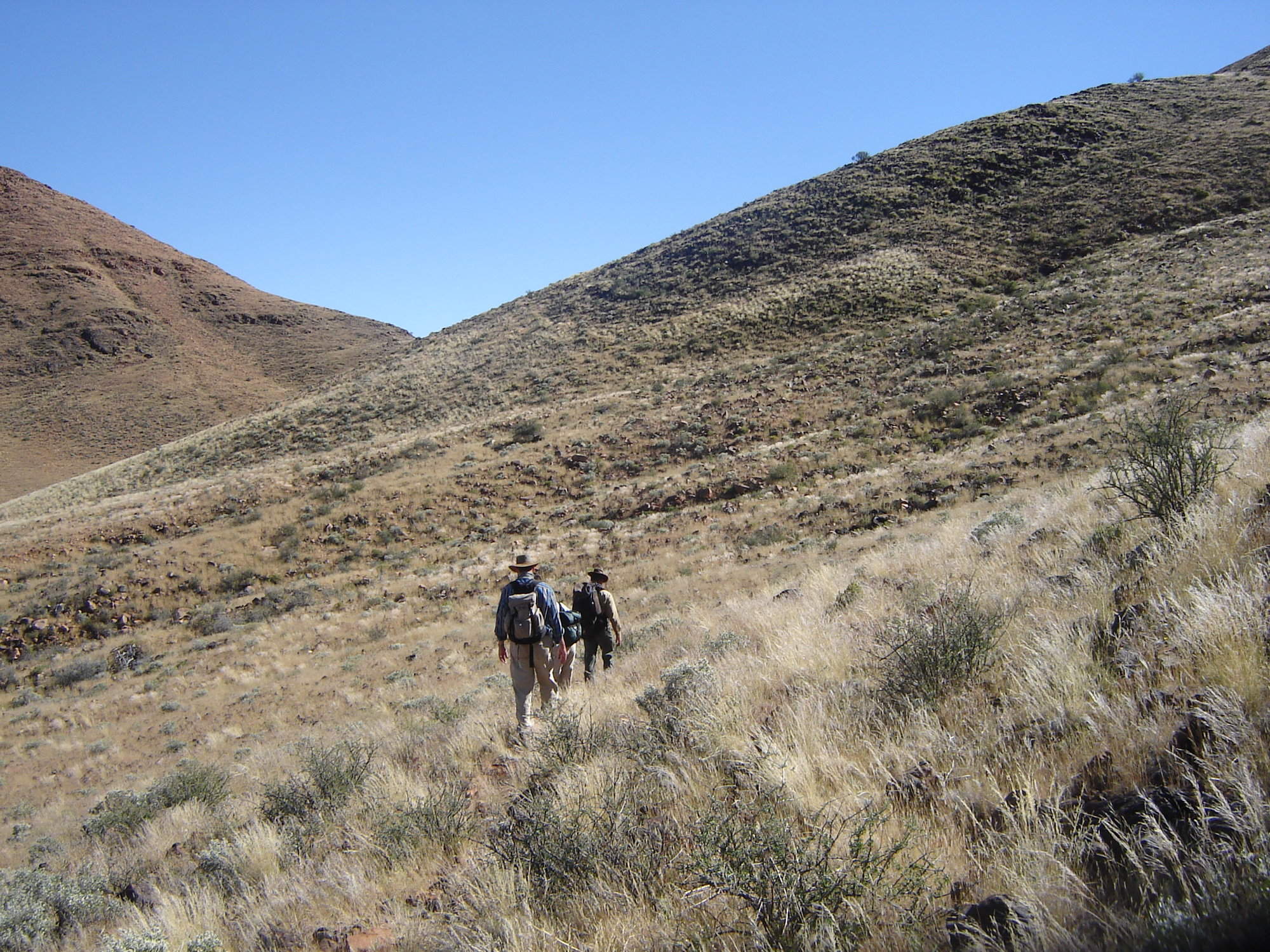 Tok Tokkie Trails
"Superb nights under the stars"
2 nights
Arrived 7 Oct 2019
Sightings report
---


Kulala Desert Lodge
"Excellent "Back Door" to Sossusvlei"
2 nights
Arrived 9 Oct 2019
Sightings report
---


Own arrangements at Beach Lodge in Swakopmund
"Peaceful hotel with great restaurant "
3 nights
Arrived 11 Oct 2019
Lodge not featured by Expert Africa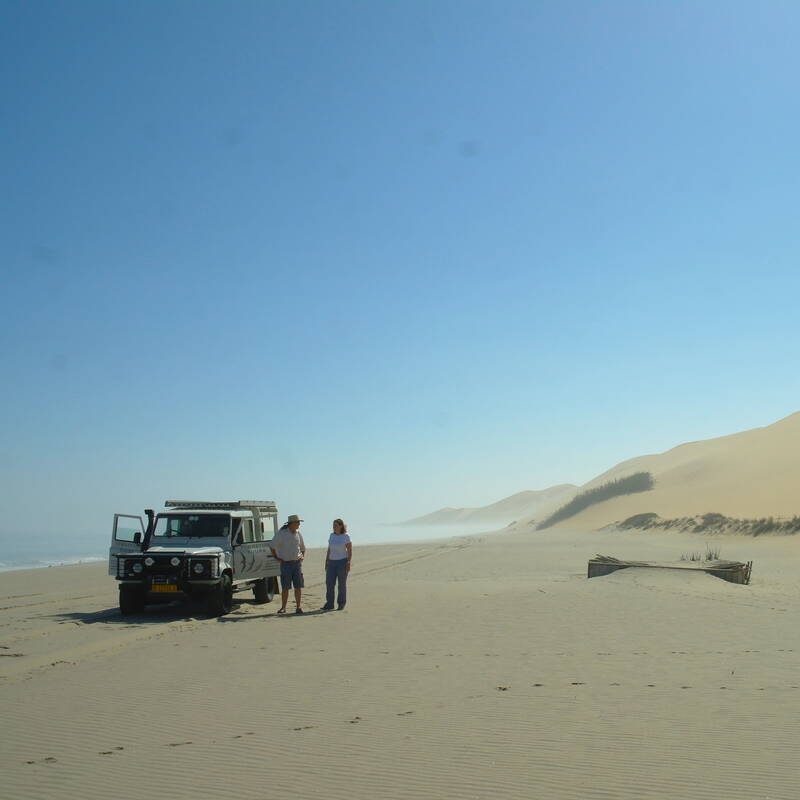 Coast and Sandwich Harbour
"Adult Roller Coaster"
12 Oct 2019 • All-day excursion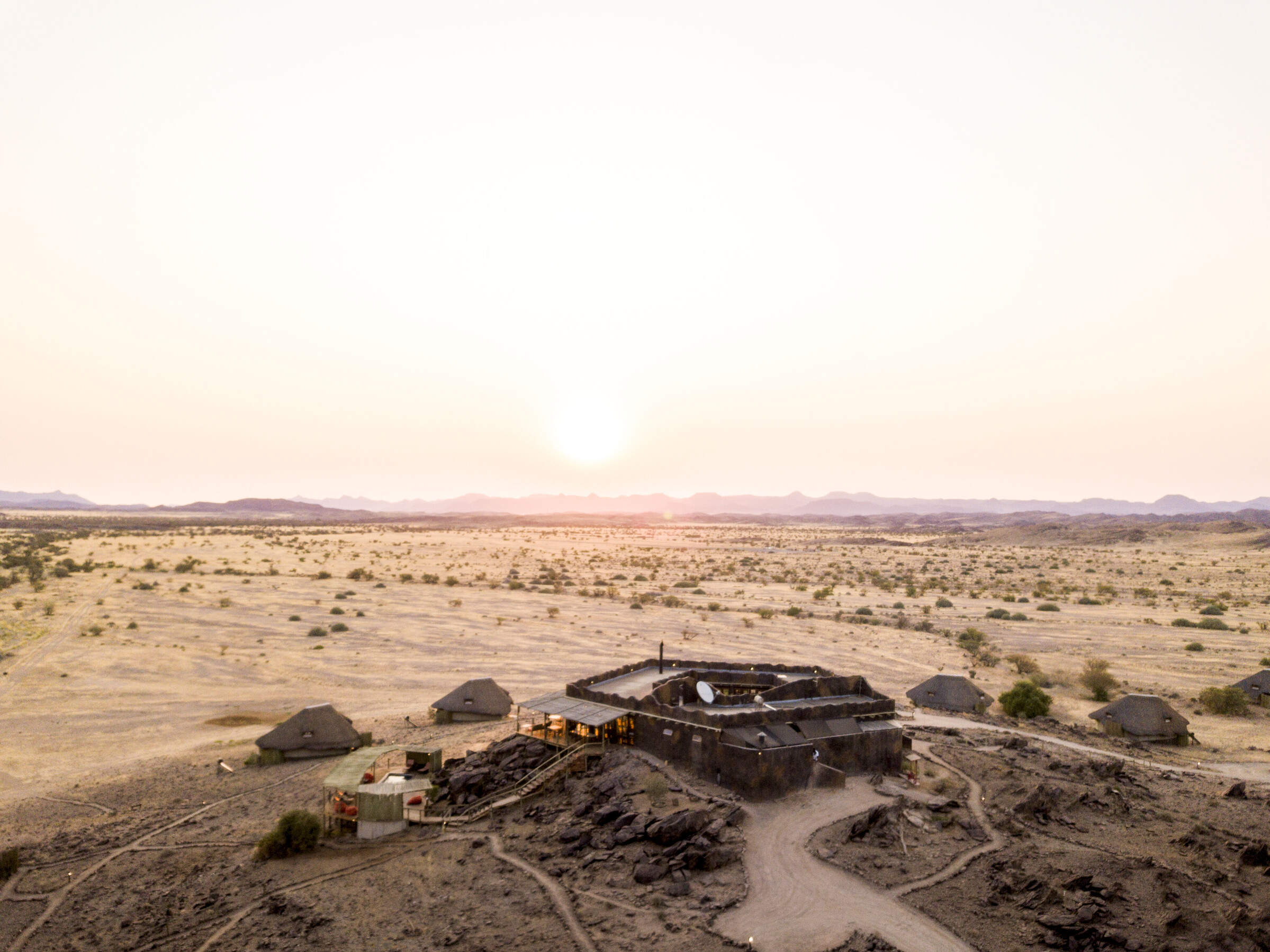 Doro Nawas
"Good Damaraland base"
2 nights
Arrived 14 Oct 2019
Sightings report
---




Desert Rhino Camp
"Remote comfort"
3 nights
Arrived 16 Oct 2019
Feedback response
---
Desert Rhino Camp usually draws its water from on-site boreholes which, as a result the exceptional drought, had dried up on these travellers visit. On the whole we believe the camp's water management (particularly waste water) is very good and sustainable and hope that the rains arrive soon to remove the need for the tankers.
Sightings report
---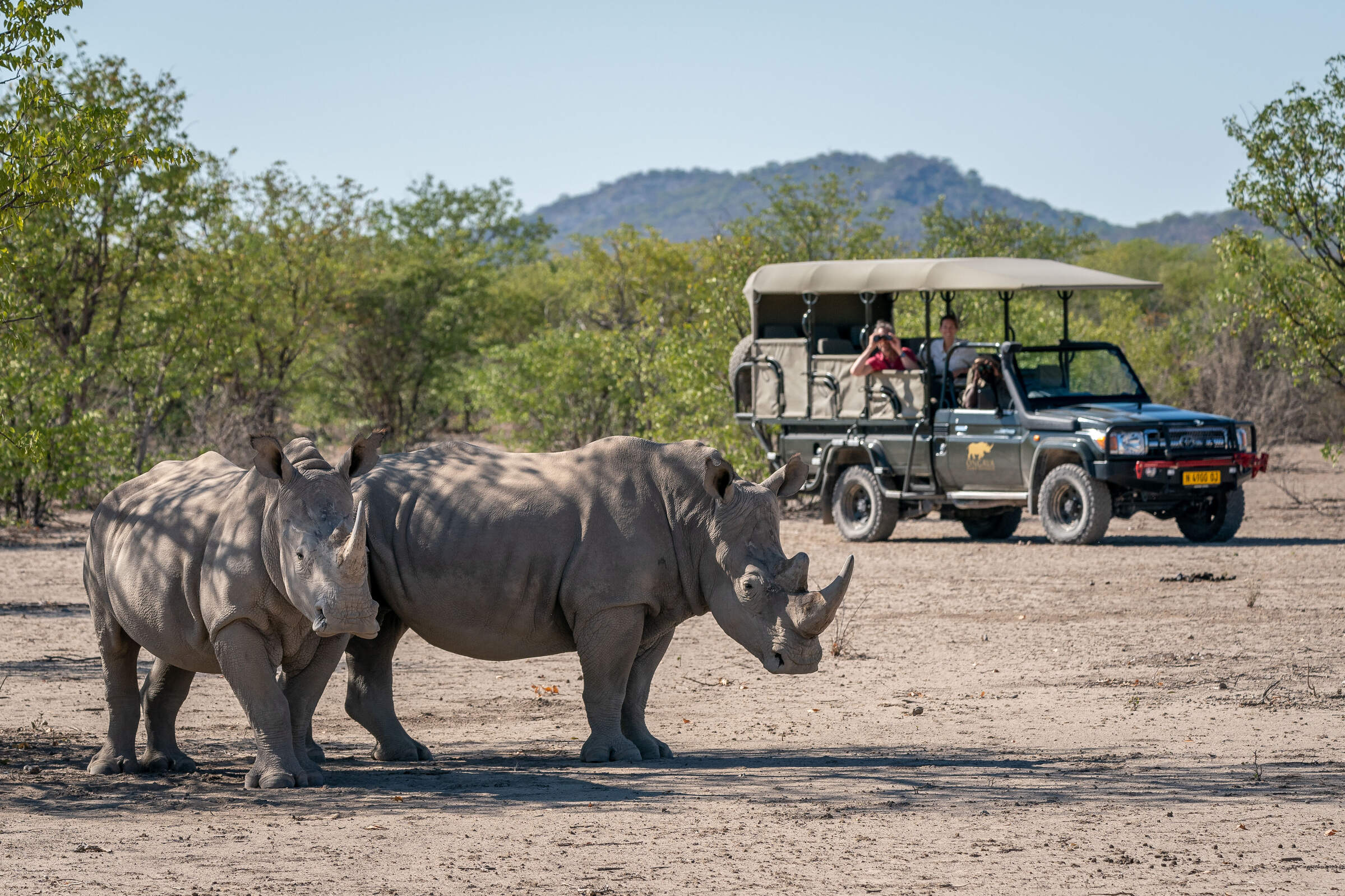 Ongava Lodge
"Good Lodge with superb staff"
2 nights
Arrived 19 Oct 2019
Sightings report
---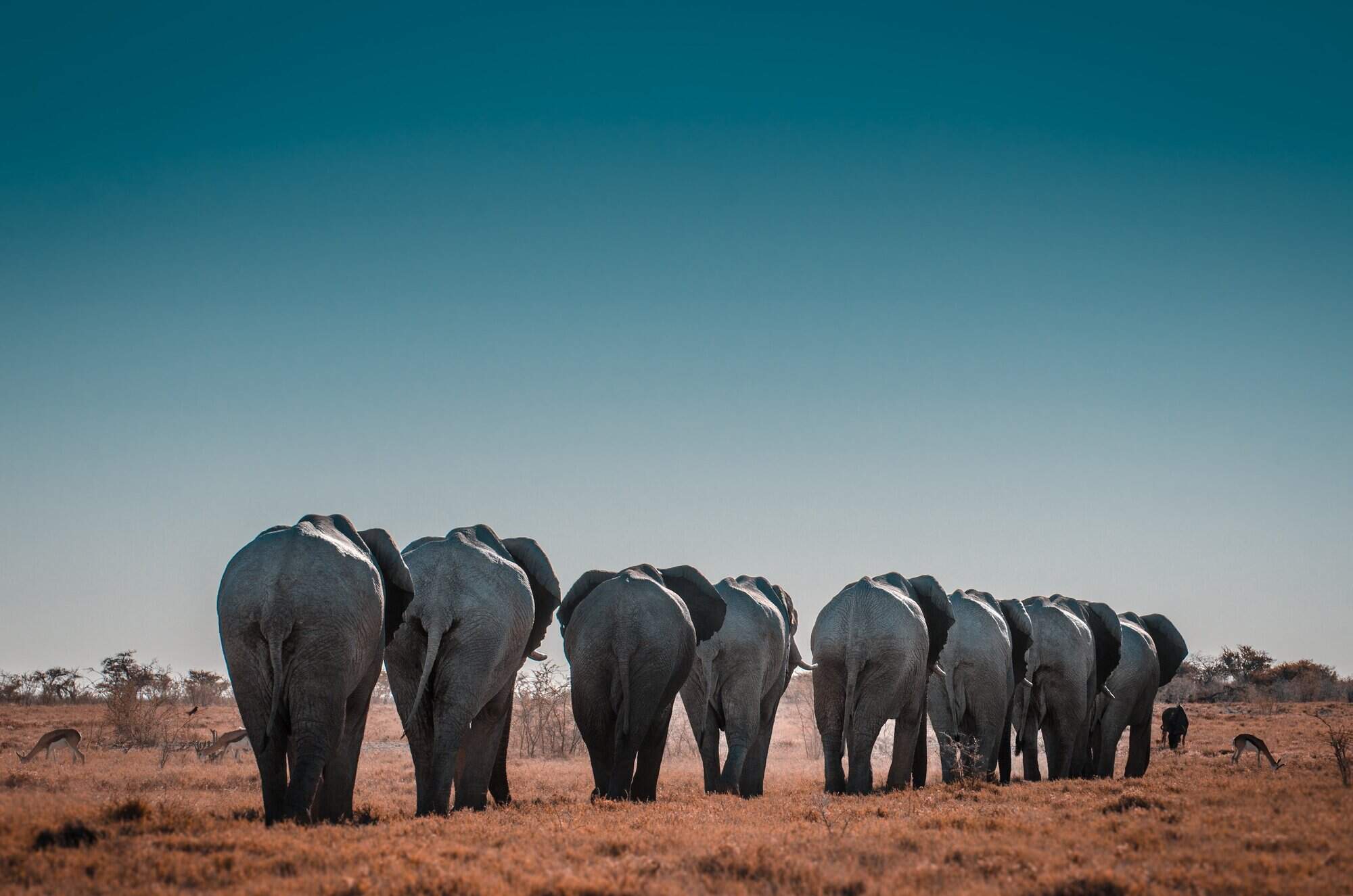 Halali Camp
"Surprisingly good"
1 night
Arrived 21 Oct 2019
Sightings report
---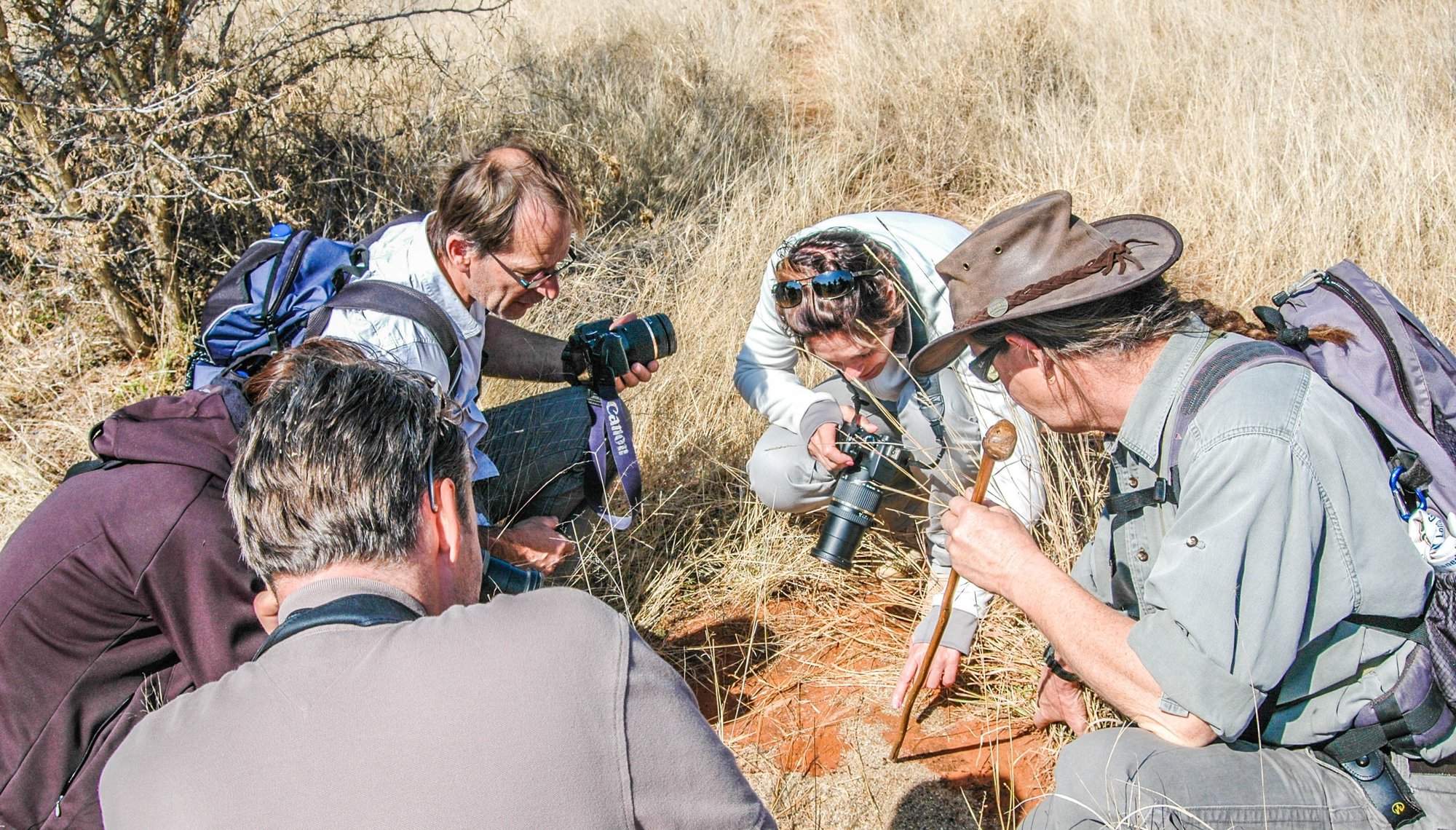 Mundulea Reserve
"Africa as we remember it"
3 nights
Arrived 22 Oct 2019
Sightings report
---





Okonjima Plains Camp
"Motel with leopards"
1 night
Arrived 25 Oct 2019
Sightings report
---






Erongo Wilderness Lodge
"Nice place to wind down"
2 nights
Arrived 26 Oct 2019
Feedback response
---
These travellers comments on the management have been passed to the lodge owner who was most perturbed by them and is investigating thoroughly. At this stage we know that these managers in question have now left and hope that things return to the high levels of service we and the owner are more used to.