Tulia Zanzibar: Our full report
After four years in the building, the 16-room Tulia Zanzibar Beach Resort, to give its full name, opened ...
... in 2016 on Zanzibar's north-east coast. The sea-facing side of the property is set on low cliffs above the Indian Ocean, with the beach below accessible only at mid-to-low tide. The very large, air-conditioned rooms are separated by densely planted tropical gardens and indigenous shade trees.

Arriving from the unremarkable, scrub-flanked coastal road, there's nothing about Tulia's bumpy access track to suggest the splendour beyond the smart, wooden gates. The property is immediately to the north of Pongwe Beach Hotel and they share a common boundary wall. The driveway on the other side of Tulia's Maasai-protected gates is so smoothly paved that car tyres squeak. At the large, raised, reception area, smart staff greet you and speed you through the usual formalities.

Just beyond reception is the main restaurant/dining area. This is shaded by a towering makuti-thatched roof and looks out to the long, freeform swimming pool that curves through the property towards the seafront. Walking towards the beach from the restaurant, the pool is edged by terrace areas, with large, cushioned wicker armchairs and beach towels set ready on the sun loungers. At the seafront, a large, shady gazebo with comfy seating perches on the low cliff edge a few metres above the beach (or above the waves when it's high tide).

To overcome the lack of a beach at high tide – and conscious of their guests' likely desire to forget the office and wiggle their toes in the sand – Tulia have created a small artificial beach on a sand-covered ledge, just below the pool level. This has loungers and parasols, but won't provide space for all guests when the hotel is full.

Across the swimming pool from the dining area, the hotel's main bar takes centre stage at Tulia, with a handsome profusion of bottles set beneath a large flat screen TV, usually set to a sports channel. Music plays from the bar most of the time, gently piped to speakers around the dining area and pool. We found the choices – Manu Chao at breakfast, something jazzy in the evening – pleasant and unobtrusive. You can perch on a stool or slump in a wicker chair – or pause anywhere in the vicinity – and a waiter will take your drinks order. All drinks are included here.

There's a small, covered "foot pool" above the bar, where you can sit with your feet in the water. The overflow from here tumbles down the side of the wall next to the bar as an artificial waterfall.

Nearby, you'll find the current tide tables and weather forecast for the next few days.

Tulia's main pool, around 25 metres long, is wide and deep enough for some proper swimming, but it's not suitable for laps or diving. At the seaward end, it terminates in a shallow cul-de-sac at a sunken pool bar, where you can gaze out to sea from a submerged bar stool.

A second, sunken swimming pool lies behind the main bar. This is where Tulia's two open-topped waterslides debouch their riders. There are tiered sun-lounging ledges around this pool, from where mums and dads can keep an eye on their children. It's worth noting, however, that the slides are not supervised and parents will need to ensure that their youngsters keep well away from the ends of the slides, especially when large guests are hurtling down them.

The sixteen rooms at Tulia Zanzibar Resort are of three types: five standalone 'seafront luxury villas', ten 'deluxe garden bungalows' in pairs, and one large 'royal villa', which is also part of a pair, though its other half is currently used as the Tulia spa and massage room. All the rooms are accessed by keycards and all are fully glazed and cooled by good air-conditioning units.

All the rooms have broad decks at the front. These are accessed through French windows, and furnished with daybeds and rustic wooden racks for drying pool towels.

When considering location, privacy and views, rooms #1–5, along the ocean-front, have lovely vistas out towards the sunrise. Those these ar less good if you are travelling with children due to steep drop-off. Room #1 looks southeast, and being close to the swimming pool is somewhat less private. Rooms #2–4 look east and are fairly secluded. Room #5 is the most private seafront room, and looks northeast. Behind these rooms, garden rooms #6–11 have glimpses of the sea through the grounds.


Tulia's five seafront villas consist of very large, oblong cottages, clad inside and out in pale slabs of Tanga sandstone. Paths lead around the rooms, and they can be accessed by keycard from left or right. In front of their decks, a landscaped, sand-filled terrace follows the cliff-line beneath the palm and casuarina trees. The villas' main lounge and bedroom space is floored in polished, dark coconut wood – no rugs or mats. A partial room divider separates the seaward side of this living area into a lounge and a sea-view "bathroom", containing just a large, freestanding bathtub and a couch. The bathtub is a slightly eccentric idea, given its proximity to the entrance door, and distance from the suite's proper bathroom and shower. Other furnishings include a daybed, sofa, formal armchair, wall-mounted 16-channel TV, writing table, Nespresso machine and stocked minibar-fridge. The large bed rests on a raised plinth and has a full mosquito net, with the headboard, lighting and charging sockets conveniently inside the net. Behind the bedroom there's a twin-basin bathroom (with a range of Zanzibari Inaya toiletries) and a separate toilet, part-glazed walk-in shower, and large, walk-in closet and dressing space with a full-length mirror. Fluffy towels, robes and slippers are all on hand, and the cupboard houses a large digital safe.
The presentation of the ten garden rooms is similar, with the Tanga stone, dark floors, clean lines and raised bed, but while still very large, they are somewhat narrower than the seafront rooms. Being housed in pairs, they are accessed from one side only and they don't have a bathtub in the front room, or indeed any bathtub at all. Their bathrooms are slightly more modest, and the clothes closet is off the living room area and has no mirror.
Tulia has one luxury suite, the 'royal villa', which is set back amidst the tropical gardens. The royal villa is considerably larger than the seafront villas, with an incredibly spacious living room and separate double bedroom. Unlike the other rooms, it has coconut wood walls, rather than walls clad in Tanga stone. It all feels rather grand and opulent, and whilst there is little about the décor to remind you that you are in Zanzibar, it is certainly offers a luxurious stay. It also has an outdoor, Jacuzzi-style spa pool.

Tulia's spa has two massage beds and offers a range of massages and treatments provided by its team of two. They use the Zanzibari Inaya range of products exclusively.

Activities at Tulia include free use of their kayaks, bicycles and snorkelling equipment (snorkels, masks and flns). For an ad hoc snorkelling excursion, just swim out across the lagoon within a few hours of high tide. You should wear diving booties or reef slippers to protect your feet. For a guided trip, the hotel will organise a boat excursion (at extra cost) out to the reef and good areas of coral gardens. Or you can go for longer snorkelling or diving trips to Mnemba Island, starting with a road transfer. All can be organised from reception.

When we last visited in 2019 Tulia were just about to open an indoor gym to compliment the yoga and TRX sessions that they already offer.

If you walk for less than a minute south along the beach, you'll be on the beachfront of Tulia's neighbour, Pongwe Beach Hotel, with its broad expanse of palm-shaded sand, that is exposed at all states of the tide.

Even when you're not doing anything else, the short stroll between your room and the central areas takes you through Tulia Resort's impeccably landscaped and painstakingly maintained gardens. The gardeners seem to be at work here all the time, overseen by a Czech facilities manager who has a background in tropical horticulture. All the plants here are indigenous to Zanzibar and the hotel has been built around the existing large trees on the site – mostly graceful, pine-like casuarinas. The gardens are a delight to walk through and already provide a riot of colour as well as shade. Assuming this plant community can all get along together, the grounds can only get even more attractive in the future, and will be bound to attract birds, butterflies and other wildlife.
Our view
While our initial impression of Tulia was of a rather formal establishment, this was quickly belied by the hotel's water slides, the music playing at the right volume and the many relaxing corners. This is a meticulously planned and executed boutique resort, with outstandingly good food and some of the most ambitious and beautiful gardens we've seen at any beach hotel. To be sure, if you're looking for a broad, sandy beach shaded by swaying palm trees, well, the relatively short cliff-edge frontage of the property meets the ocean at high tide, so you won't find that here. And if you want local colour, it's fair to say the rooms owe next to nothing to Zanzibari influence. But if you can live with these provisos, and you're looking for an extremely comfortable, luxury beach stay, with memorable meals (ku-tulia means to relax in Swahili), then Tulia is very much worth a careful look.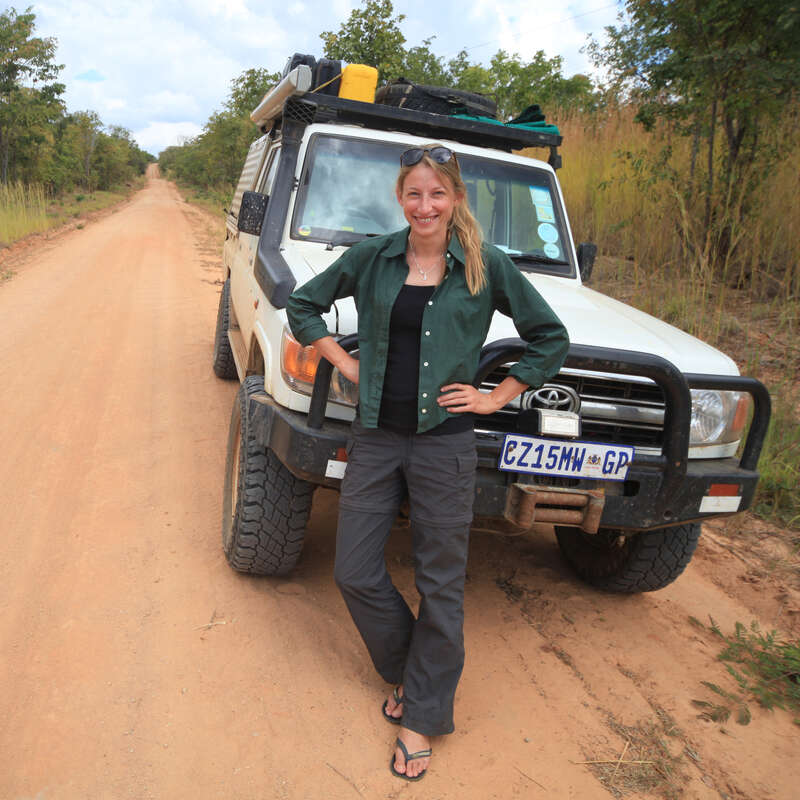 Geographics
Location

Ideal length of stay

4 nights minimum to start relaxing.

Directions

Transfers are included and take around one hour to or from Zanzibar airport, day or night.

Accessible by

Fly-and-Transfer
Food & drink
Usual board basis

Full Board

Food quality

The superb food at Tulia raises it head and shoulders above most of the competition on the island outside of Stone Town. To our knowledge, no other beach hotel is offering dishes as inventive, well prepared and beautifully presented. The Czech head chef Jakub Janda has a grip on the importance of fresh ingredients and an eye for detail that make every meal a special pleasure. During our stay we ate succulent lobster, perfectly timed fillet steak, bold roasted vegetables, well judged salads, and wonderful tangy dips – from baba ganoush to guacamole – to scoop with several varieties of bread that he bakes in-house.

The dining concept at Tulia is "all-inclusive à la carte", which means with everything in the kitchen freshly procured, you can order anything you like subject to its being available, and eat whenever you want. Suggestions are always offered in the daily menus, but should you prefer something else, just ask. Needless to say, if you've passed on your dietary requirements and preferences to us at Expert Africa, those details are the parameters by which your meals will be set during your stay: nothing is too much trouble.

Breakfast is a joy, with freshly squeezed juice to order, cascades of glistening fruit and Jakub's signature breakfast eggs to set you up for a hard morning's holiday-making: three impeccably poached ovals served in a deep cocktail glass with chives and shaved parmesan. Of course if you want a full English, or a Spanish omelette, or pancakes with bacon and maple syrup, just ask. We found the coffee at Tulia to be spot-on – a rare accomplishment.

While dinner is several courses, complete with amuse bouche to start, lunch is often a light affair, especially after Tulia's mega-breakfast. We sampled a lovely range of tapas, with lots of crispy salad.

A sample dinner menu, from our first night, went as follows:


Rocket (arugula) and fennel salad, with homemade dried duck ham slices and balsamic vinegar reduction;
Mango granita;
Kenyan beef fillet served with rock lobster tail and lime butter;
Double Tanzanian 75% cocoa chocolate brownie served with cashews.

Dining style

Individual Tables

Dining locations

Indoor and Outdoor Dining

Further dining info, including room service

You can eat, within reason, whenever and wherever you like – in the dining area, by the pool, at the bar, on your deck, in your room, or even on the beach.

Drinks included

All house drinks are included, and that includes more than two dozen red, white, rosé and sparkling wines. Champagne, and a limited range of rare cellar wines, are also available if you have deep pockets. There is a complimentary mini bar stocked with soft and alcoholic drinks in all rooms.
Special interests
Family holidays

Tulia Resort has two fabulous swimming pools and the only waterslides in Zanzibar, and they welcome children here. Air-conditioned and fully closable rooms make for a secure environment, and the kitchen is flexible and creative.
See ideas for Family holidays

Honeymoons

With excellent food, luxurious rooms and one of the best pools we've seen on Zanzibar, Tulia makes for a romantic honeymoon getaway. Stroll along the beach, explore the lush gardens and indulge in a couple massage at the spa.
See ideas for Honeymoons

Beach holidays

For a totally relaxing, luxury beach break, with excellent cuisine, Tulia Resort is hard to beat. The location is serene, the sea is often crystal clear for snorkelling and diving, and the pools and waterslides are fun.
See ideas for Beach holidays

Wellbeing

The spa at Tulia Resort is run by Mishia and Anne, and they do a very good job of gently pummelling you into shape (or a state of deep immobility) and tending to your hands, feet, nails and face. A wide range of treatments is available.
See ideas for Wellbeing

Luxury

Tulia is an impressive contemporary boutique hotel on Zanzibar's beautiful east coast. Taking a conventional approach to luxury, its rooms are very stylish, its food is outstanding, and the tropical gardens are certainly amongst the best on Zanzibar!
See ideas for Luxury
Children
Attitude towards children

Children are welcome.

Property's age restrictions

None.

Special activities & services

Babysitters can be provided from housekeeping staff.

Equipment

Tulia has baby cots, high chairs and a limited selection of beach toys.

Generally recommended for children

While the tone at Tulia is adult in many ways, there's a very family-friendly undercurrent here, though we don't think it's ideal for really young children.

Notes

The pools and waterslides are unsupervised, and there are unfenced drop-offs. Young children will need constant supervision. We recommend children should be confident swimmers to stay here.
Communications
Power supply notes

Mains supply with a generator backup

Communications

Free WiFi (they claim their 5 Mbps speed is the fastest on the island) is available throughout the property. Each room has a room phone for internal communications at the hotel. Mobile signals are good.

TV & radio

There are TVs in every room and a large-screen sports TV at the bar. Multi-channel DSTV have recently been installed.

Water supply

Other

Water supply notes

A high-end German desalination plant takes care of water supplies, though it's worth knowing that such facilities pump extra-salty water back into the sea, which is bad for the marine environment, especially corals. The tap water is perfectly drinkable, but guests can request bottled mineral water if they prefer.
Health & safety
Malarial protection recommended

Yes

Medical care

There is a first-aid kit at the hotel and both the facilities manager and general manager are first-aid trained. In addition, a Tanzanian "mobile doctor" is available for call-out from his clinic if you need a consultation.

Dangerous animals

Low Risk

Security measures

There's an enthusiastic Maasai security team who also sometimes double as evening entertainers. Perimeter armed night patrols were about to be installed when we visited in 2019.

Fire safety

There are fire extinguishers for every room and a pump and hose by the pool. Staff receive external fire-training twice a year.
Activities
Birdwatching

Boat trip

Kayaking

Scuba-diving

Snorkelling

Watersports
Extras
Disabled access

On Request

Laundry facilities

Laundry is available at an extra charge. It was being sent out when we stayed, but in-house laundry will soon be available.

Money

There are large, digital safes in every room. Foreign exchange isn't formally available, but informal, smaller amounts of cash in Tanzanian shillings can be exchanged as a service.

Accepted payment on location

Tulia is largely a payment-free hotel. Cash payments for any extras or excursions booked through the hotel can be made in Tanzanian shillings, Euros or US Dollars and GB Pounds. The following cards can also be used for payments, subject to a 5% surcharge: Visa, MasterCard, Amex.
Other lodges in East Coast Zanzibar
Alternative places to stay in this same area.
---