Useful links featuring Peponi
Useful links...
We want you to understand more about Peponi. We're not shy to direct you to their own website as we're confident that a trip there with us will cost you the same or less than booking it any other way, even directly. So follow the links below for more information.
Peponi is often combined with:
Sort by:
Name


|
% of trips


|
Traveller's rating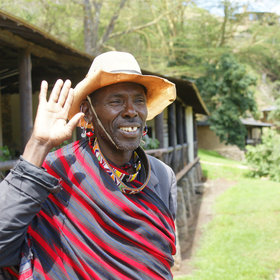 The Emakoko
|
33%
|


The Emakoko is a unique, owner-managed lodge that opened in 2012. It straddles the southern boundary of Nairobi National Park, marked by the gorge of the Mbagathi River in an area where three rivers converge. The lodge has the national park's much underrated game-viewing ...
Read more about The Emakoko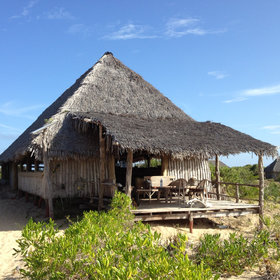 Kizingo
|
17%
On Lamu's extreme south-western tip, Kizingo (which means "point" in Swahili) is a simple beach lodge of palm matting and makuti thatch tiles on a large, 12-acre plot of sand dunes and scrub. Built in 2003 by the van Aardt family, and still owned by them, it's a deliberately ...
Read more about Kizingo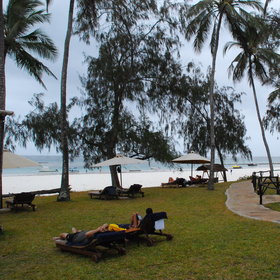 The Sands At Nomad
|
17%
|

A long standing popular resort, The Sands At Nomad has a lovely location set within 26 acres of coastal forest. Looking out onto Diani Beach, it has 37 rooms with lots of Swahili style in its design and a variety of areas and restaurants to occupy your time. The main areas ...
Read more about The Sands At Nomad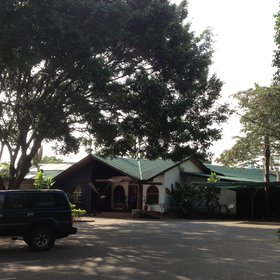 Aero Club of East Africa
|
17%
|


The dozen rooms at the old Aero Club of East Africa, at Nairobi's domestic Wilson Airport are available for non-members and make a very convenient base if you're flying out of Wilson the next morning – or if you've just arrived at Wilson and won't be leaving Nairobi until the next day...
Read more about Aero Club of East Africa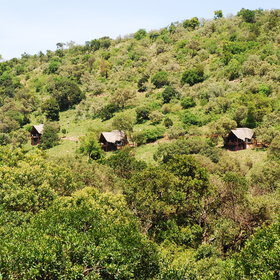 Saruni Mara
|
17%
|

On a wooded, south-facing hillside in the far north of the Mara North Conservancy, the Italian-owned Saruni Mara is a stylish and unfenced bush lodge with six individual cottage-villas. Unlike most other properties in the Mara's conservancies, it is built with a degree ...
Read more about Saruni Mara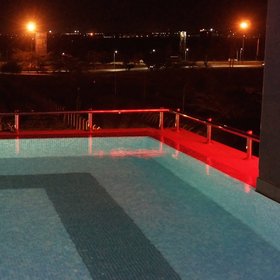 Crowne Plaza Nairobi Airport
|
17%
|


The Crowne Plaza Nairobi Airport (not to be confused with the Crowne Plaza Nairobi, in the centre of the city), initially opened in 2017 as the Lazizi Premiere. The Lazizi was the first hotel to be located at Nairobi International Airport. Very conveniently located, inside ...
Read more about Crowne Plaza Nbi Apt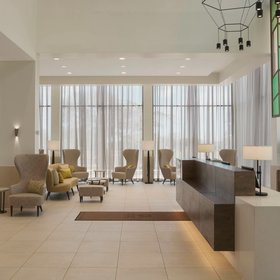 Four Points by Sheraton
|
17%
|


The Four Points by Sheraton Nairobi Airport (part of the Marriott group) is a new addition to the airport hotels and one of the closest hotels to Nairobi International Airport. It is located within the airport perimeter - a short 5-minute drive to the terminal buildings ...
Read more about Four Points Nairobi Apt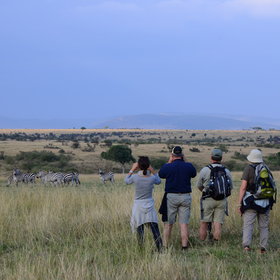 Elephant Pepper Camp
|
17%
|


Elephant Pepper is a small, tented camp located in the protected Mara North Conservancy. Originally built in 1984, it was named after the grove of elephant pepper trees it's nestled in. From here you can explore the game of the Mara North Conservancy, or venture into the ...
Read more about Elephant Pepper Camp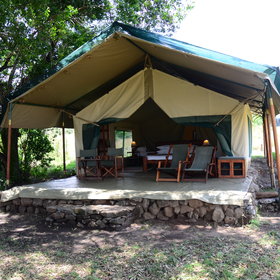 Kicheche Mara
|
17%
|


Kicheche Mara is a relatively small, well-designed and very well run bushcamp in Acacia Valley, stretched out above the Olare Orok stream in Mara North Conservancy. It has just nine tents, with a real bush feel and no fence separating it from the surrounding wildlife. Kicheche ...
Read more about Kicheche Mara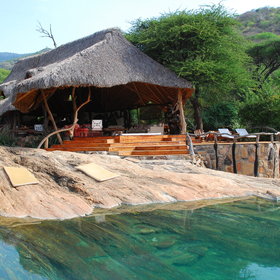 Sarara
|
17%
|


First set up as a mobile camp in 1997, Sarara was rebuilt in 2008 as a permanent luxury tented camp. It lies on the edge of the Mathews Range in the Namunyak Conservancy, which covers more than 340km² and has a variety of wildlife. The name Sarara means 'meeting place': ...
Read more about Sarara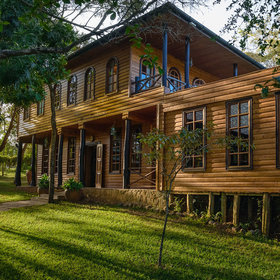 One Forty Eight
|
17%
|


One Forty Eight is a small boutique hotel in the Karen-Langata suburb of Nairobi, very close to Giraffe Manor and the AFEW Giraffe Centre. One Forty Eight is a lovely modern boutique guest house situated in lush green lawned gardens in a peaceful part of Nairobi. The ...
Read more about One Forty Eight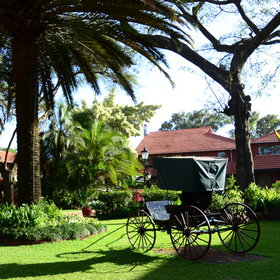 The Norfolk Hotel
|
17%
|


Part of the Fairmont chain of hotels, The Norfolk Hotel is arguably one of the most iconic hotels in Nairobi. Built in 1904, it has withstood the tests of time including colonization and independence. 2004 saw the start of a series of renovations to mark its 100th birthday ...
Read more about The Norfolk Hotel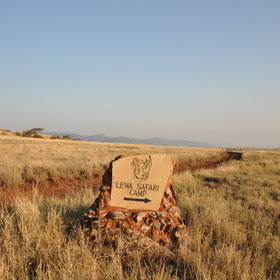 Lewa Safari Camp
|
17%
|


Lewa Safari Camp is one of only four permanent places to stay on the 250km² Lewa Conservancy, and though it is run by a well-known safari outfit, it is the only one that is owned by the conservancy itself. Profits are all ploughed back into conservation and the surrounding communities...
Read more about Lewa Safari Camp