Travel reviews by Mr & Mrs H from IOW
Namibia between 12 Sep 2007 and 7 Oct 2007
"We found the trip to be very interesting with lots to learn and find.

Namibian peoplewe met are a delight to talk to and be with. They are proud of their country and are very knowledgeable. They are keen to learn and are most welcoming and helpful. There is a lot to see and the accommodations are excellent. We have now seen all the big five game and were thrilled to see game at close quarters.

Distances are long and tiring, as are the gravel roads. Careful consideration of vehicle to use is important and we feel 4x4's are essential for peace of mind. Organisation of the trip was generally very good and we enjoyed the experience."
Arranged By Sabina Hekandjo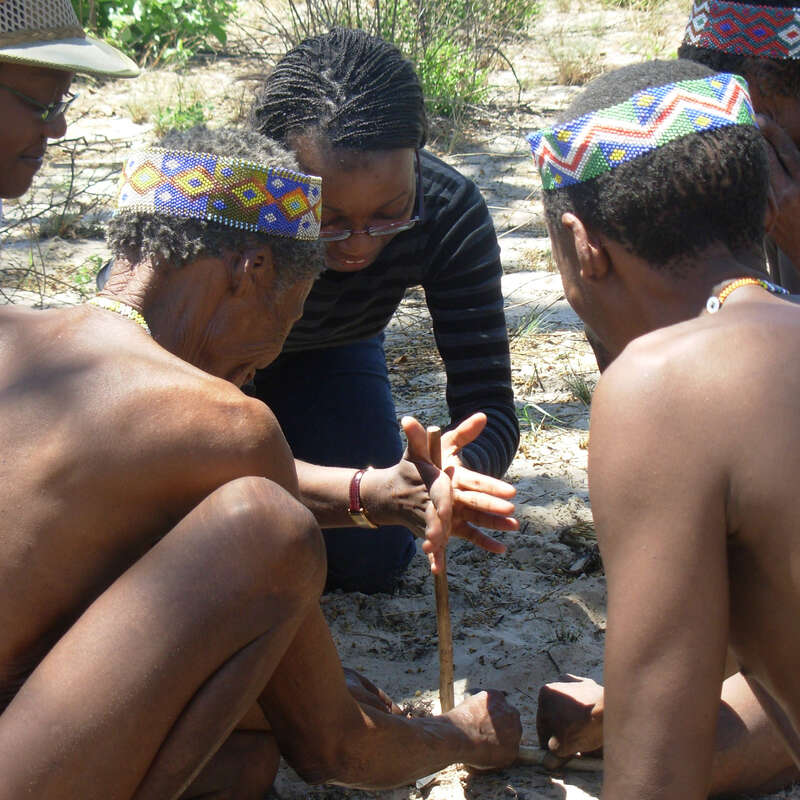 ---

Olive Grove
"Relaxing stay"
1 night
Arrived 13 Sep 2007

Desert Express Train
"An unusual trip"
1 night
Arrived 14 Sep 2007
Lodge not featured by Expert Africa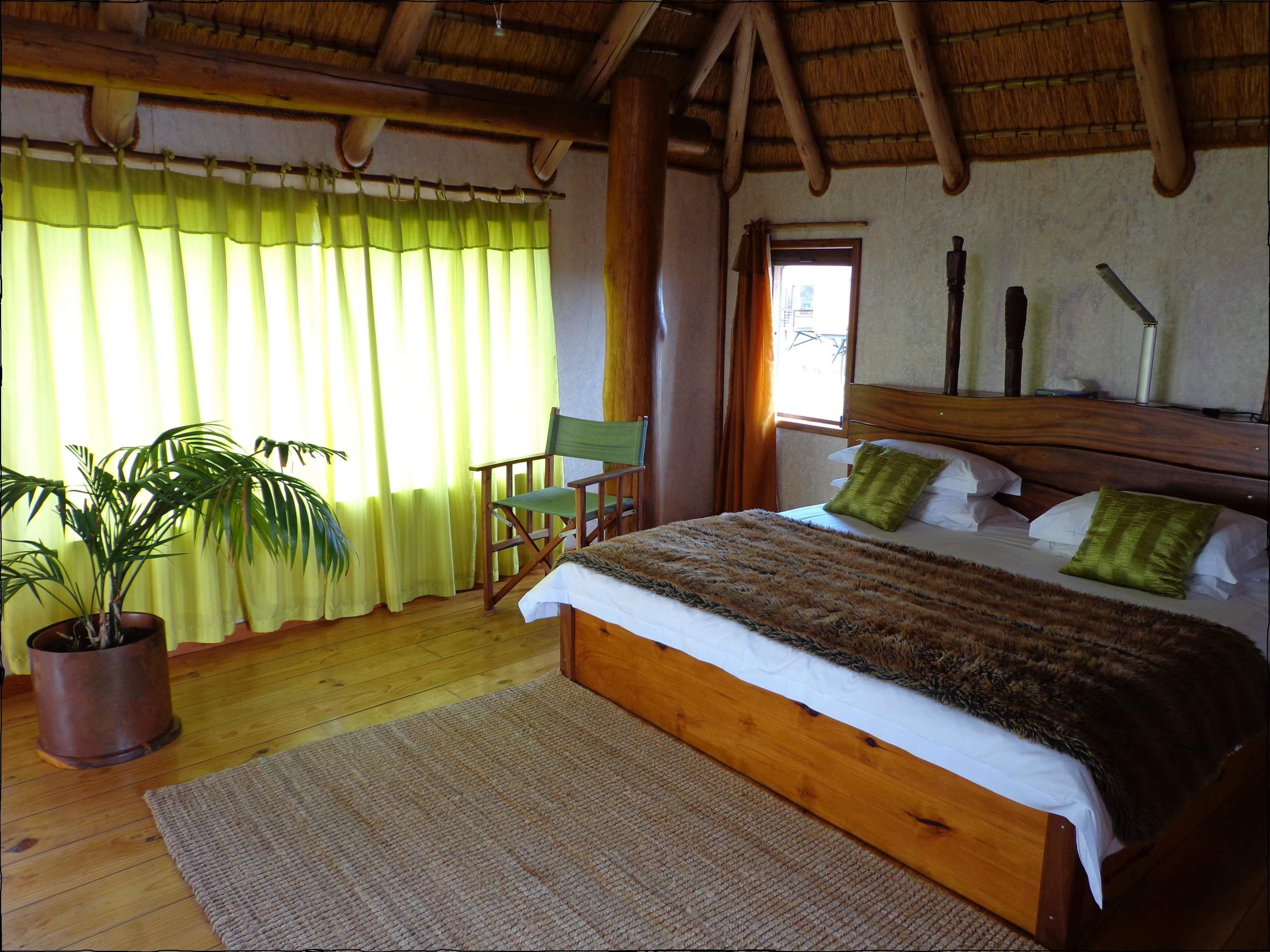 The Stiltz
"Above it all"
2 nights
Arrived 15 Sep 2007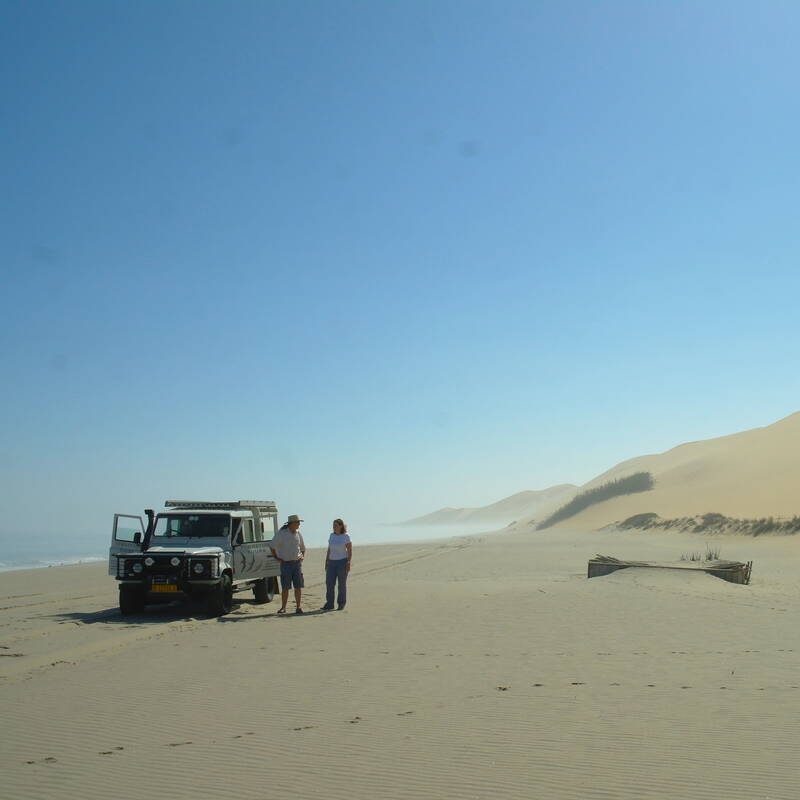 Coast and Sandwich Harbour
"A highlight"
16 Sep 2007 • All-day excursion

Kulala Desert Lodge
"A dune experience"
2 nights
Arrived 17 Sep 2007
Feedback response
---
The dunes around Sesriem and Sossusvlei have experienced some exceptionally windy conditions this year; winds gusting as high has 96km/h were measured at one of the camps in September!

As the result of their experiences this year, the Wilderness team (who run Kulala Desert Lodge) tell us that they are in the process of replacing all their 'open' vehicles at their camps in the Sossusvlei area with 'closed game drive' vehicles. This will obviously take time, but when they're all changed it'll help our travellers to avoid being quite so sand-blasted when the winds are high!

There's also been a new management couple installed at Kulala Desert Loge, Darryl & Elaine. We're optimistic that they will improve the lodge's standards even further, and are keeping a keen eye on our traveller's comments - particularly about the food!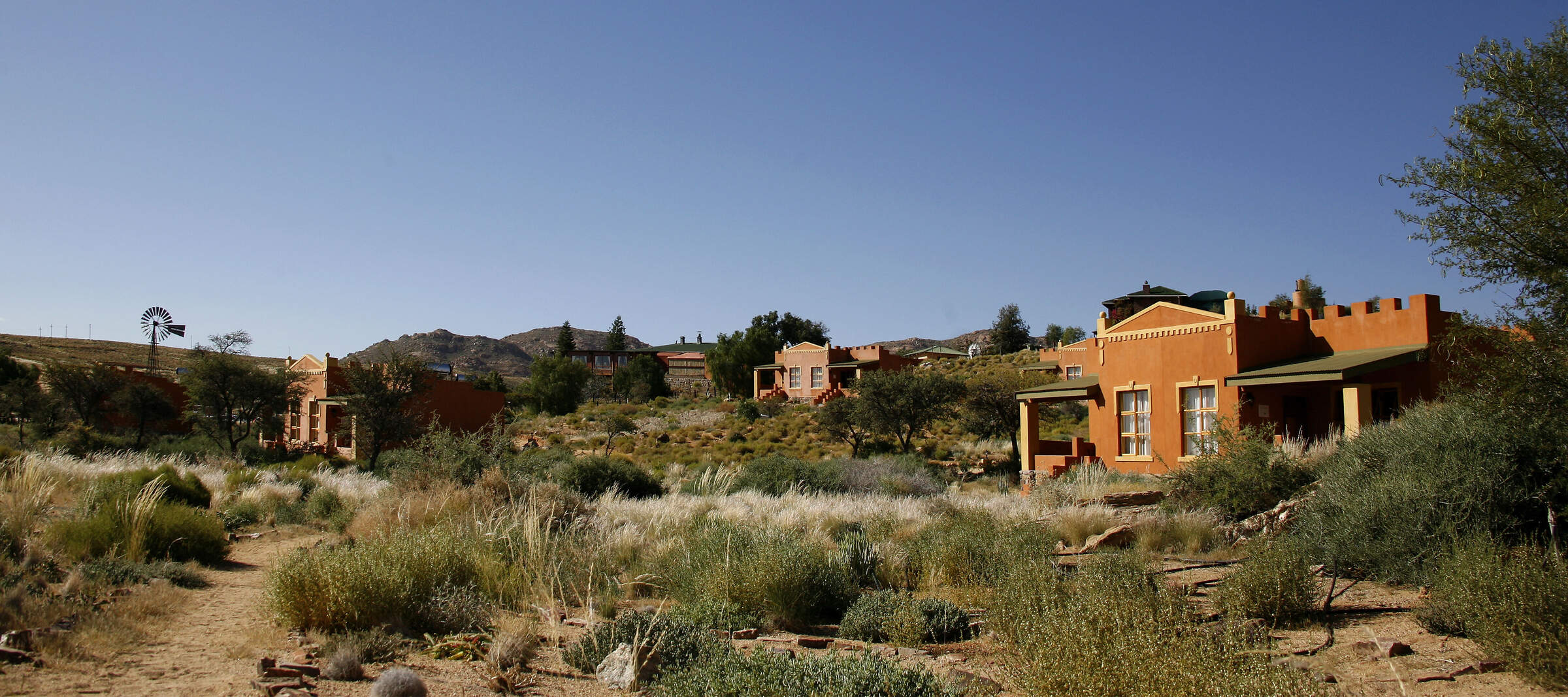 Desert Horse Inn
"Outstanding location in Eagles Nest bungalows"
2 nights
Arrived 19 Sep 2007

Nest Hotel
"Just a town"
1 night
Arrived 21 Sep 2007

Canyon Village
"A rocky residence"
3 nights
Arrived 22 Sep 2007

Bagatelle Kalahari Game Ranch
"Feed the cheetahs!"
2 nights
Arrived 25 Sep 2007

Okonjima Bush Camp
"A cat experience"
2 nights
Arrived 27 Sep 2007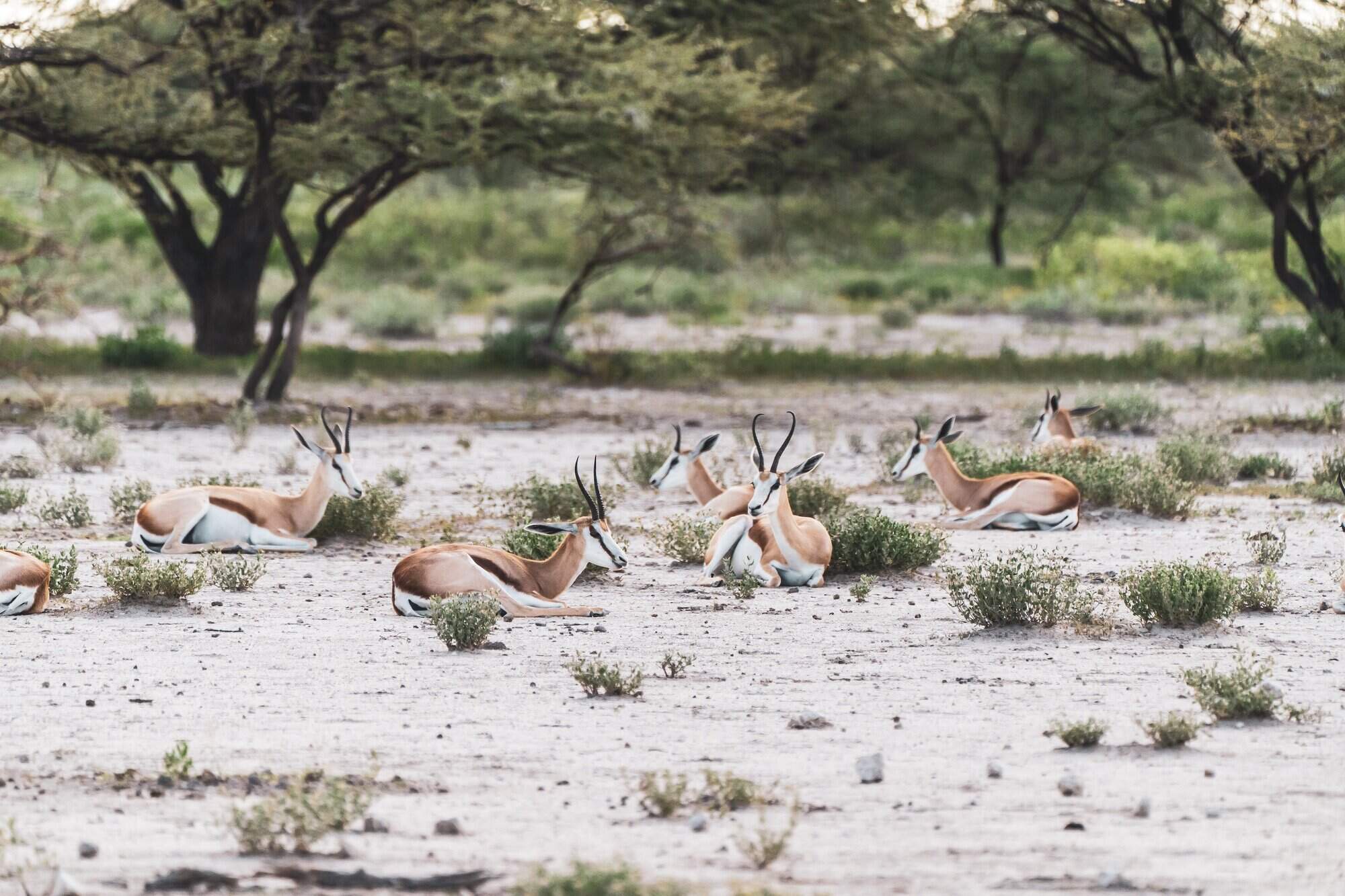 Namutoni Camp
"Lots of animals"
2 nights
Arrived 29 Sep 2007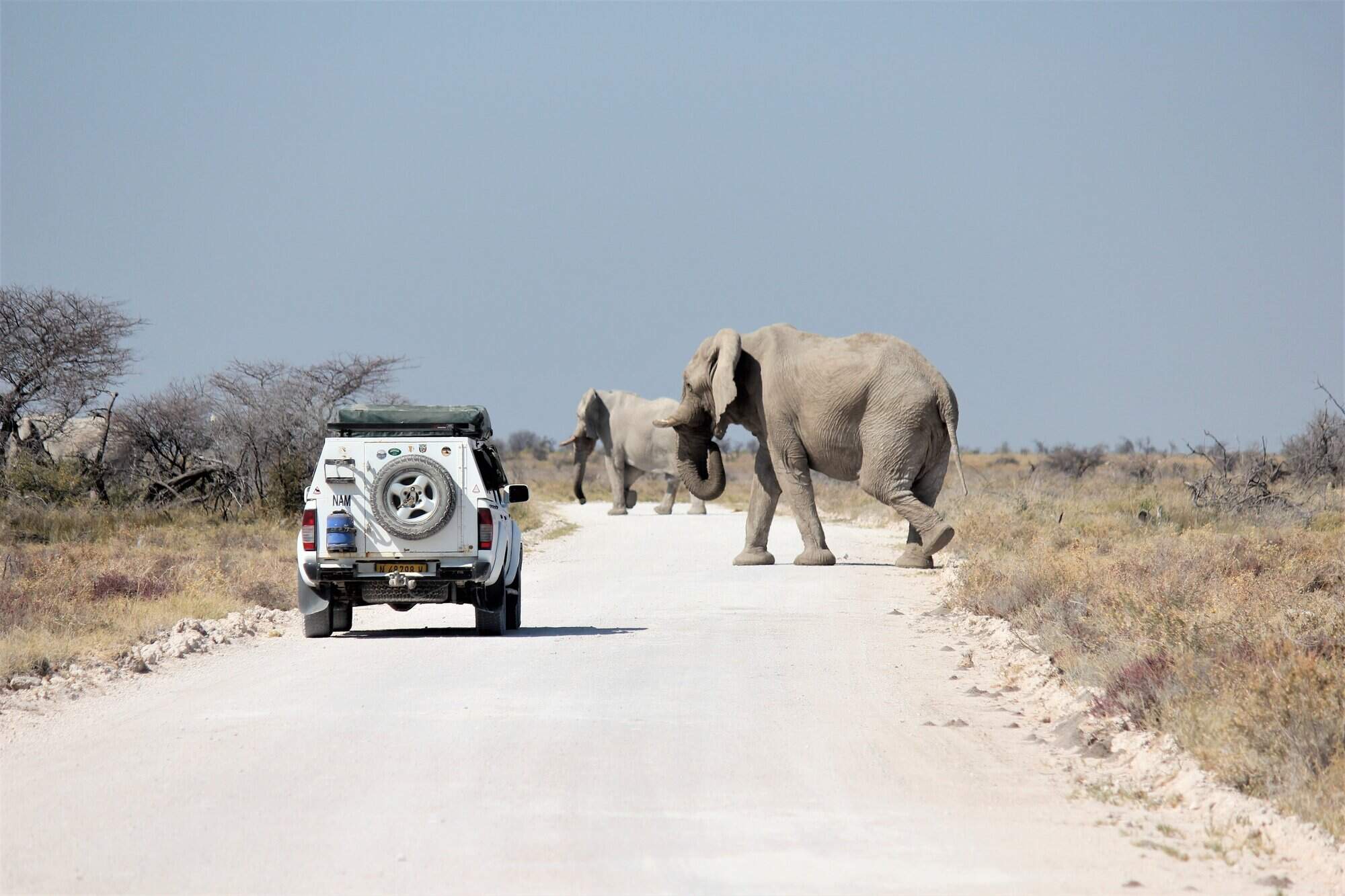 Okaukuejo Camp
"The best restcamp"
2 nights
Arrived 1 Oct 2007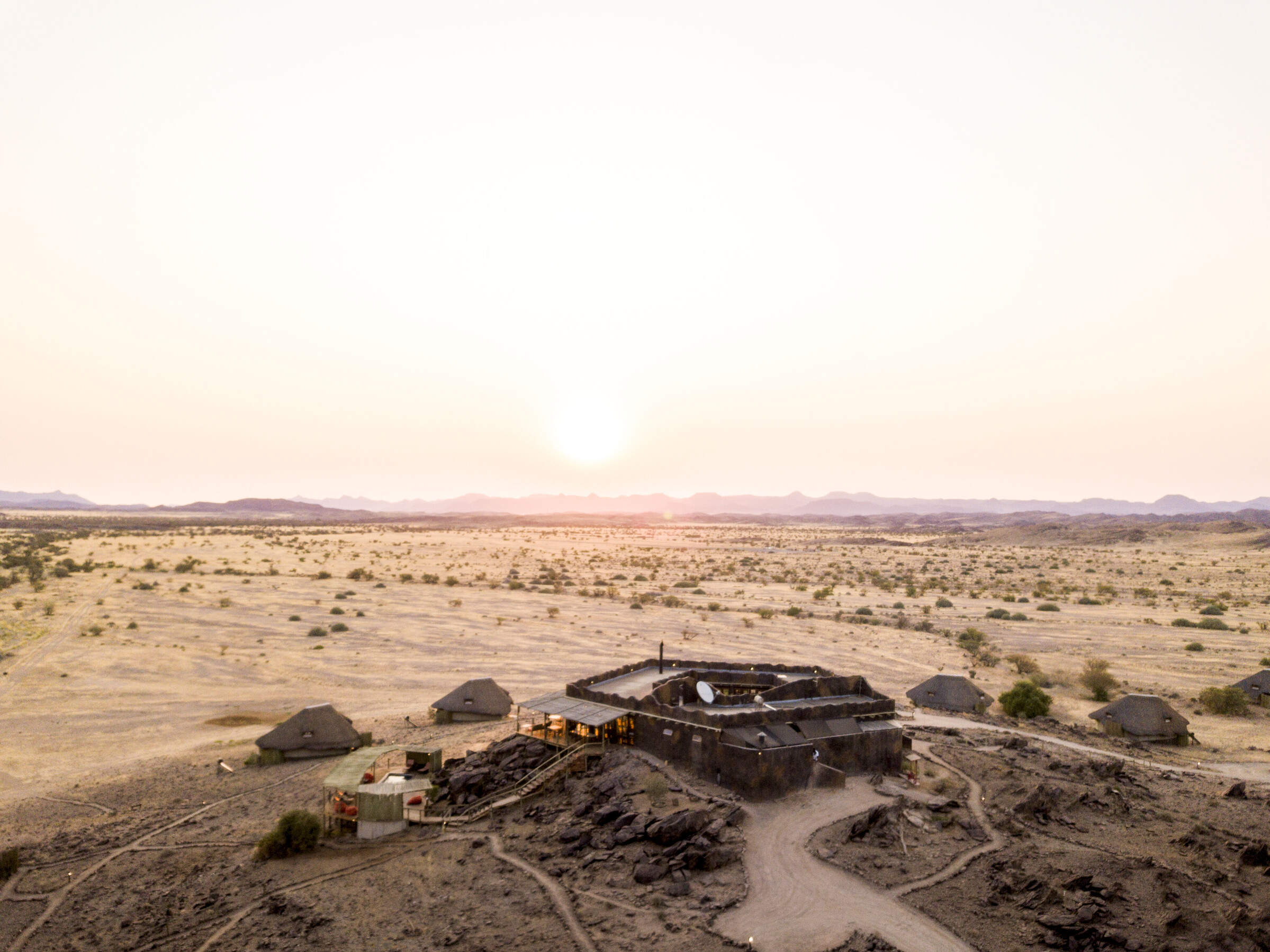 Doro Nawas
"Excellent for Desert Elephants"
2 nights
Arrived 3 Oct 2007

Erongo Wilderness Lodge
"Completely different lodge"
1 night
Arrived 5 Oct 2007