Travel reviews by Mrs & Mr R from Hampshire
The best holiday experience ever
Namibia between 8 Sep 2009 and 28 Sep 2009
"Thank you Marushka for finalisng everything - I really thought the whole trip was off, until we were passed to you and you did a spread sheet of availability of all the places we wanted to stay - I was able to put the trip together in an hour - and wow - it was great, and we loved experiencing loads of different places - thank you so much for all your quick work securing accommodation.

Everything in the guide book and the additional notes were really accurate and a great help - we held on to our luggage (just - got lost in Jo'burg but eventually turned up in time for me to put it on the next flight).

My problem now is the next holiday - how can it get any better - it was everything we wanted and more - Marushka I'm relying on you to suggest something!!!!! If it hadn't been for |Marushka taking up my case then we wouldn't have made the trip this September, and maybe wouldn't have done it at all - we had made out commitment to Expert Africa by sending a cheque for £900 deposit before we had anything booked - hope Marushka gets some reward for her efforts.

Suggestions to help us improve our trips or our service

Offer customers spread sheets of accommodation availabilty if it is difficult to put a trip together, otherwise you could lose them. I realise it changes all the time but it worked for us eventually."
Arranged By Maruska AdyeRowe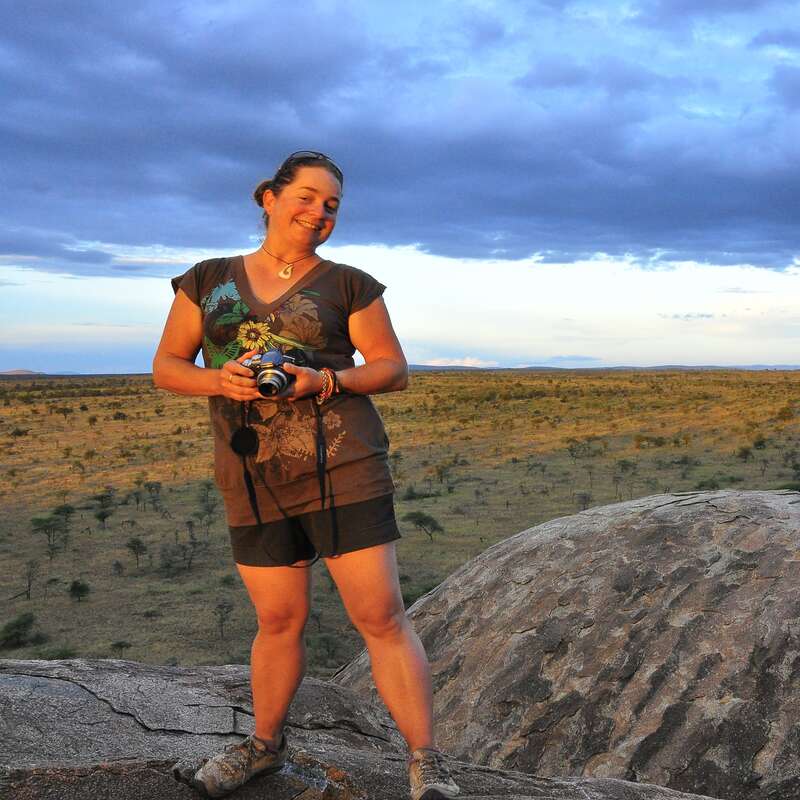 ---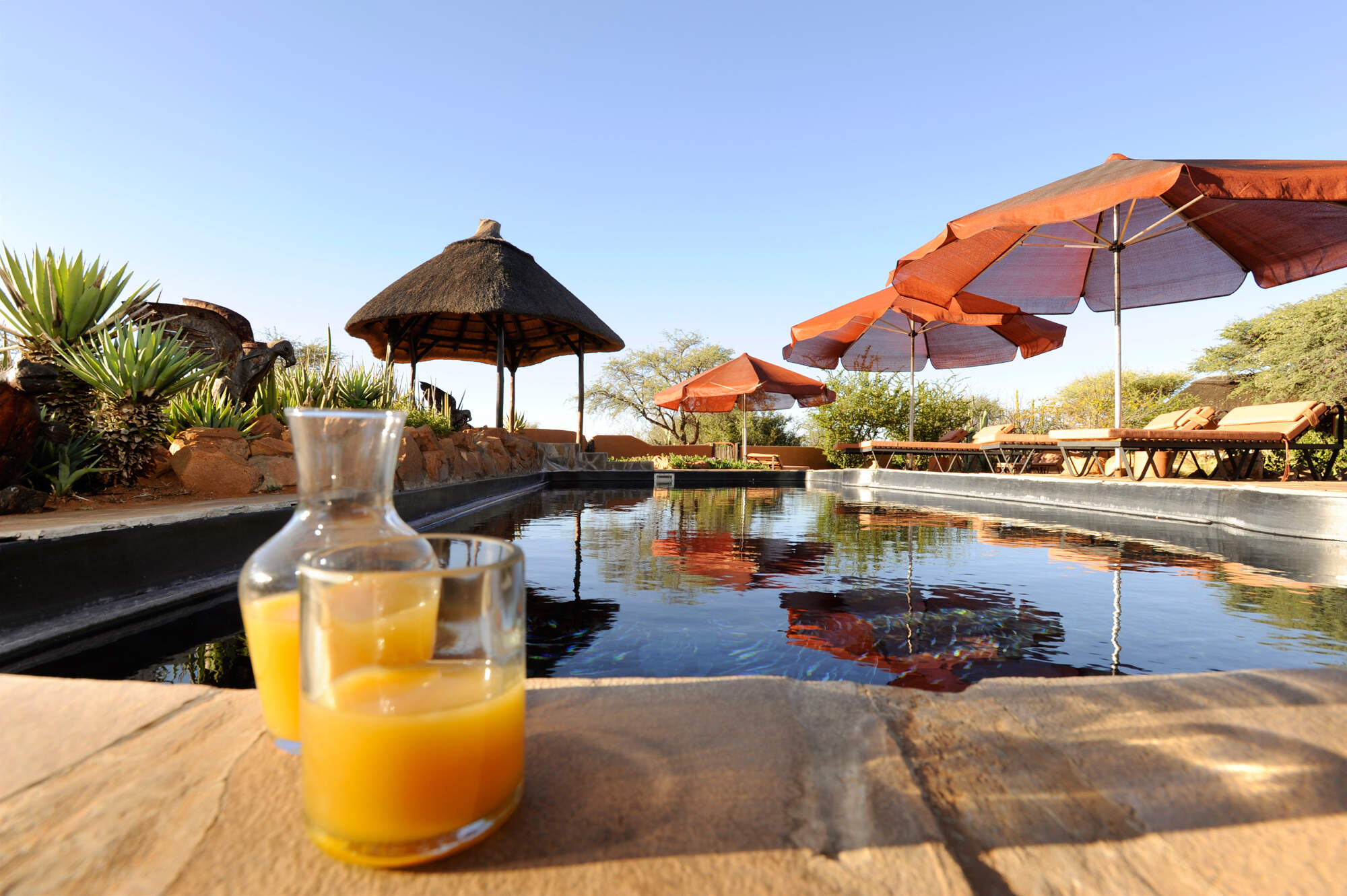 Eningu Clayhouse
"Fantadstic personal start to a great trip"
1 night
Arrived 9 Sep 2009

Bagatelle Kalahari Game Ranch
"Bagatelle and meerkats and cheetahs"
1 night
Arrived 10 Sep 2009

Vogelstrausskluft Lodge
"Faulty Towers at Vogelstrausskluft"
1 night
Arrived 11 Sep 2009

Canyon Lodge
"Great place at Canyon Lodge"
1 night
Arrived 12 Sep 2009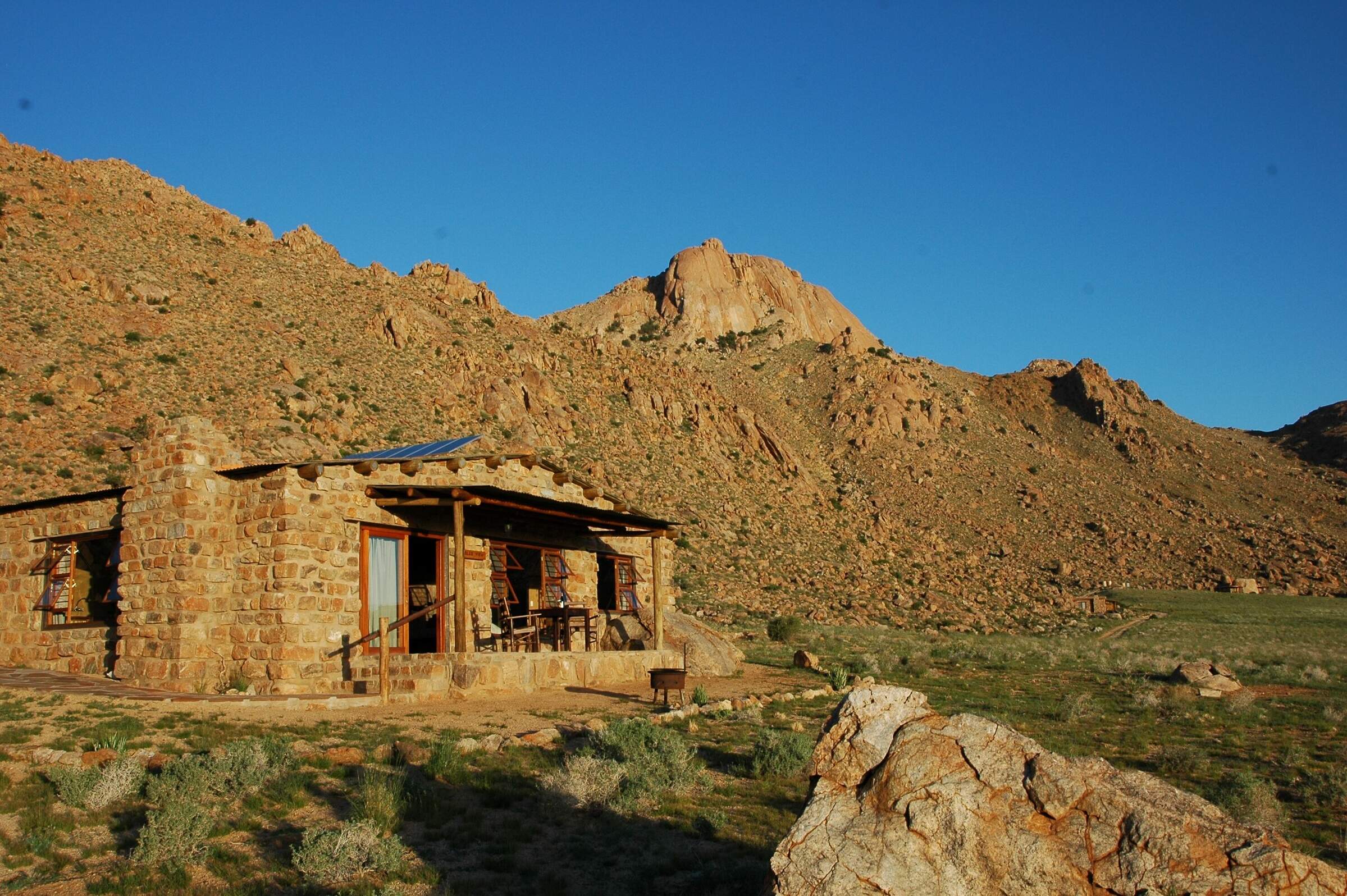 Eagle's Nest
"Eagles Nest - another highlight"
1 night
Arrived 13 Sep 2009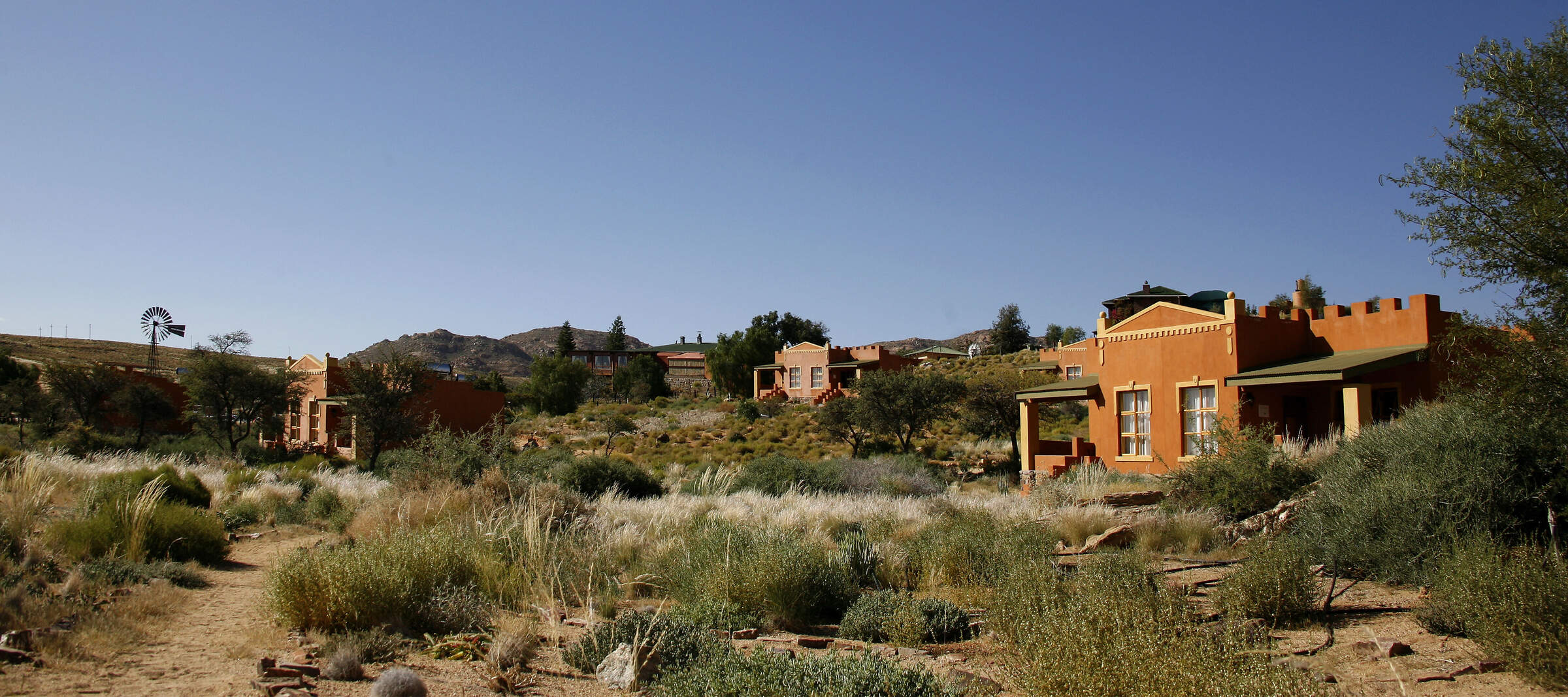 Desert Horse Inn
"Desert Horse Inn review"
1 night
Arrived 14 Sep 2009

Sinclair Guest Farm, Namibia (this camp has since closed)
"Sinclair Guest Farm review"
1 night
Arrived 15 Sep 2009
Lodge not featured by Expert Africa

Kulala Desert Lodge
"Kulala Desert Lodge review"
1 night
Arrived 16 Sep 2009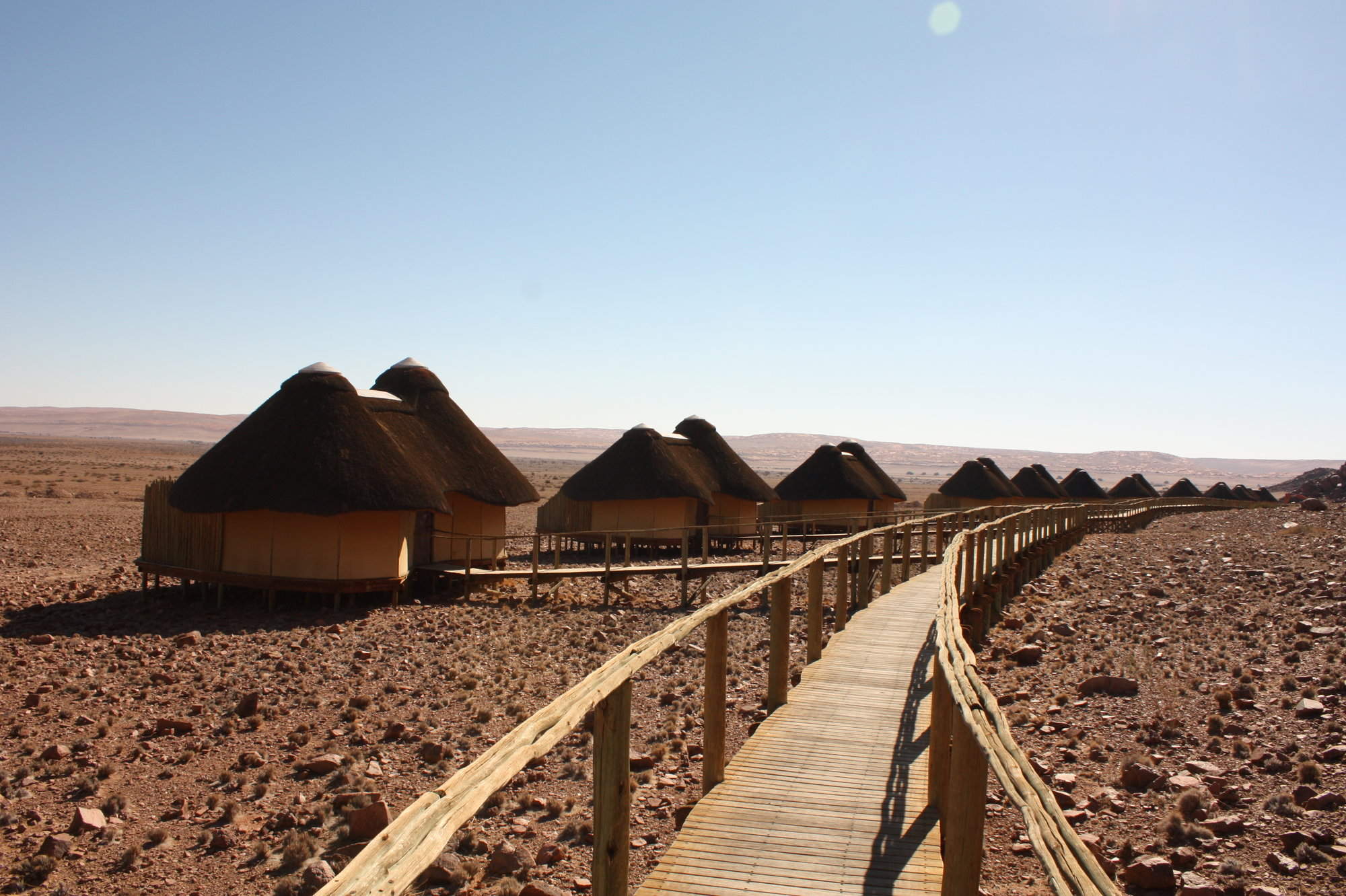 Sossus Dune Lodge
"Sossus Dune Lodge review"
1 night
Arrived 17 Sep 2009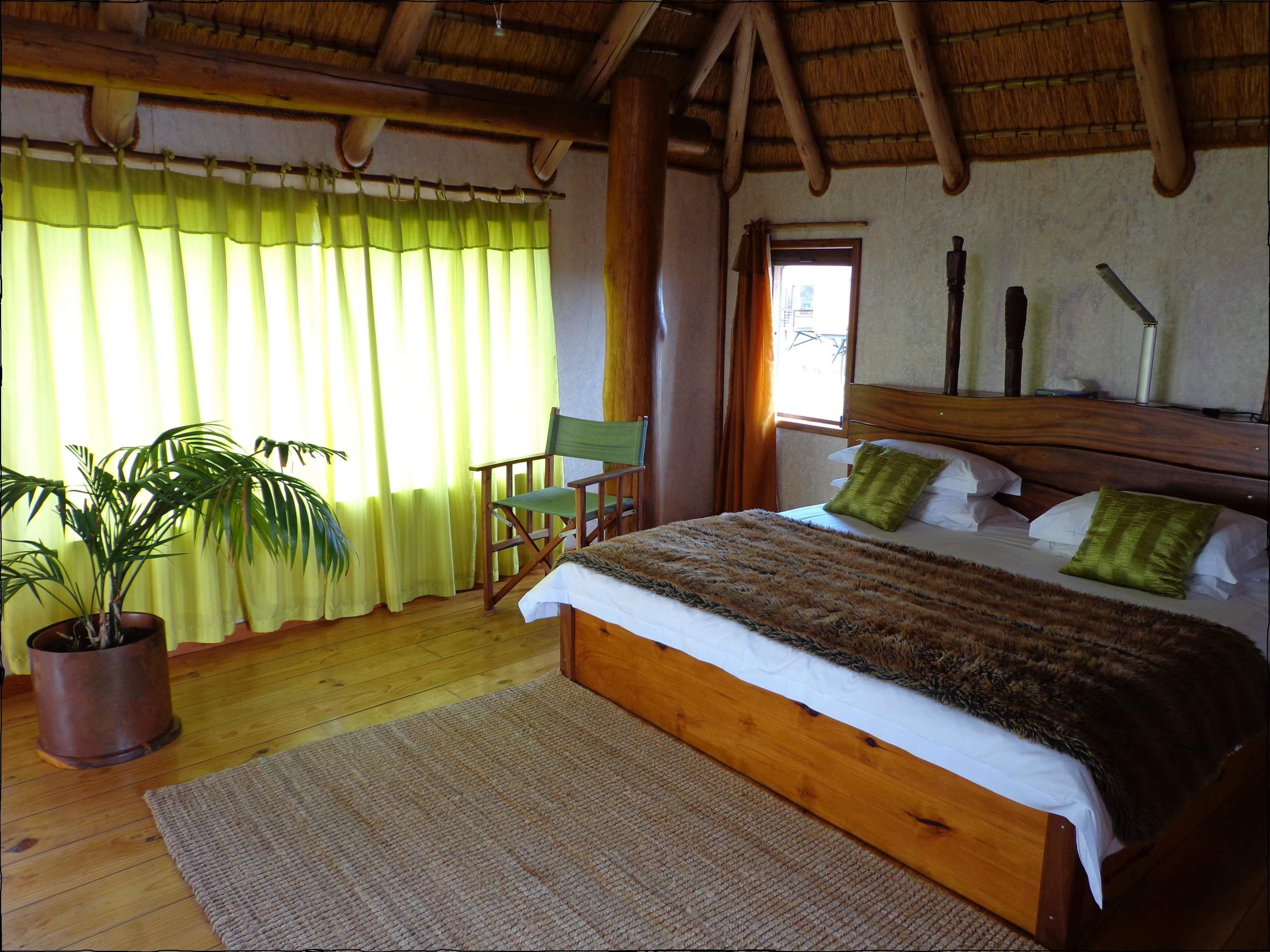 The Stiltz
"The Stiltz review"
2 nights
Arrived 18 Sep 2009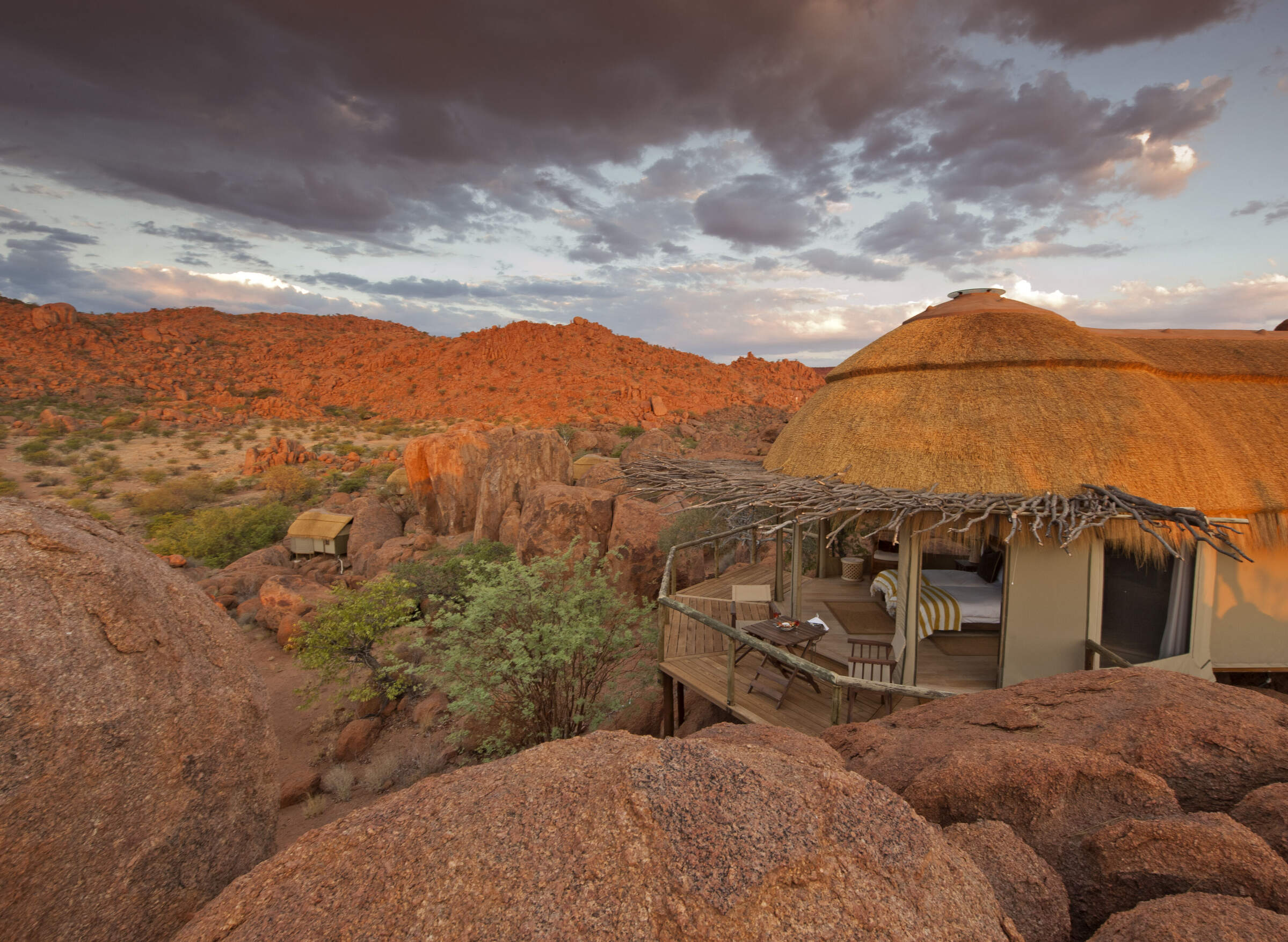 Mowani Mountain Camp
"Mowani Mountain Camp review"
2 nights
Arrived 20 Sep 2009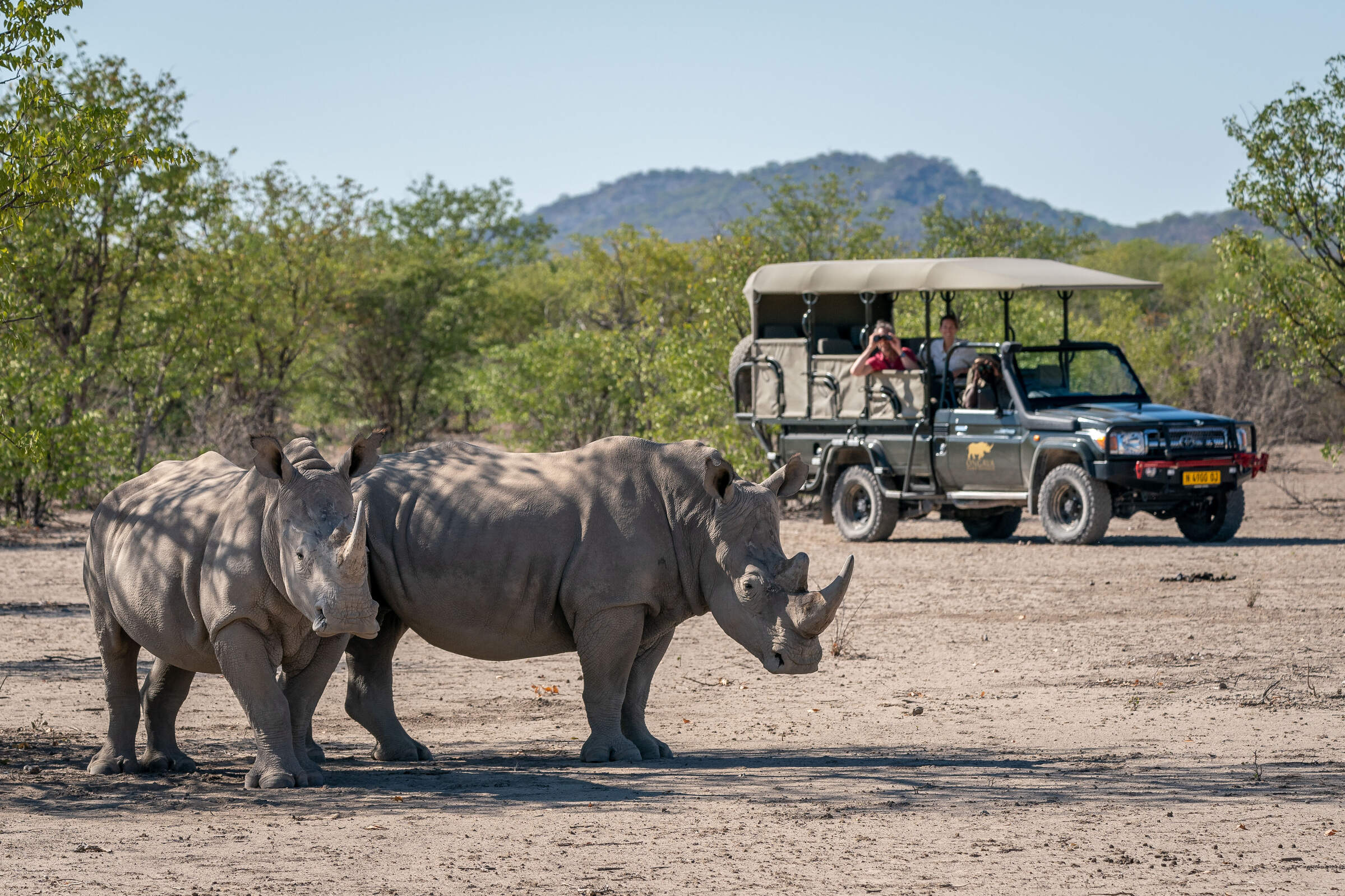 Ongava Lodge
"Ongava Lodge review"
3 nights
Arrived 22 Sep 2009

Okonjima Bush Camp
"Okonjima Bush Camp review"
2 nights
Arrived 25 Sep 2009