Overview: Zanzibar Dhow Safari
Discover the coast and islands of the Menai Bay from a traditional Zanzibari dhow. Explore this beautiful marine conservation area with a local guide, snorkelling over coral reefs, swimming through mangrove lagoons and keeping an eye out for dolphins. To top it all, you'll also be treated to a fabulous beach barbecue.


What to expect on the dhow safari
Time on the Tanzanian coast would not be complete without a trip on a traditional wooden boat. Locally known as dhows, these beautiful handcrafted boats put the romance back into sailing, enhancing the beauty of the Menai Bay Conservation Area. Explore from the boat, from the beach and from the sea – and top it off with a superb barbecue lunch.

Your day will start early in the morning from Fumba beach, approximately 40 minutes' drive south of Stone Town. Here you will join your guide, ready for your adventure. The Menai Bay is Zanzibar's largest marine protected area and is scattered with uninhabited islands and isolated sandbanks. It is known for its extensive coral reefs and mangrove forests, as well as some fascinating marine life. It is also home to bottlenose and humpback dolphins, which are regularly seen on this excursion.

Trips usually stop first at Kwale sandbank for some gentle snorkelling around the coral reefs; chat to your guide who will happily recommend the best snorkelling spots. After exploring underwater, you'll sail on to Kwale Island for a delicious barbecue lunch prepared on the beach. Typically, this will include a selection of freshly caught lobster, fish and grilled chicken (with a vegetarian option available if requested in advance), followed by an exotic fruit-tasting session. Afterwards, relax over Amarula and coffee under the shade of the tamarind trees.

After lunch you'll head through one of two narrow entrances to a mangrove lagoon, a natural swimming pool that changes with the tide. The lagoon is a haven of tranquility, perfect for an afternoon dip.

As the sun starts to set you'll slowly make your way back to mainland Zanzibar, where your driver will be waiting to take you back to your hotel.

The dhows are well-maintained, comfortable and equipped with outboard engines, communication equipment, lifejackets, first- aid kits, sunshades, waterproof bags for your valuables, and drink coolers.
Good-quality snorkels, masks and fins are provided too. Nervous or inexperienced swimmers are advised to wear lifejackets when on board, though this is not compulsory.

The dhow safari is typically booked as a shared excursion however private charters can also be arranged; please ask us for further details.

Please note: Expert Africa only books excursions as a part of a full, Expert Africa itinerary.
Start location

Any of Expert Africa's hotels on Zanzibar

End location

Back at your hotel

Meals included

Beach barbecue lunch

Duration

Full day - approx. eight hours

Maximum group size

16 people
Zanzibar Dhow Safari: Picture Gallery
What to look forward to.
---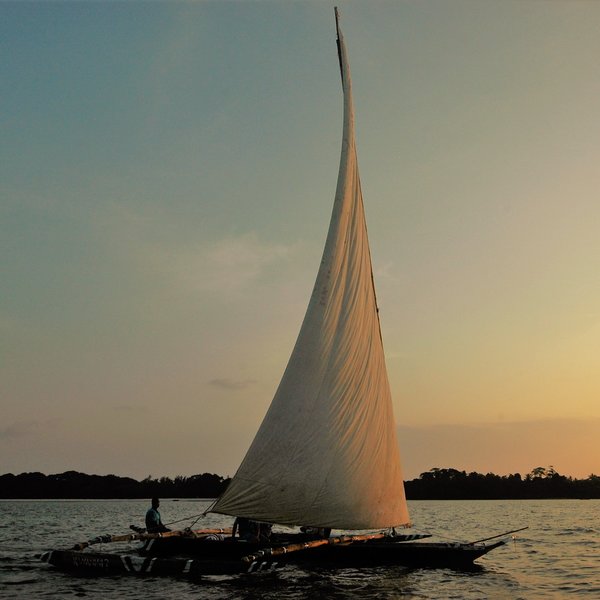 Zanzibar Dhow Safari reviews
10 independent first-hand comments from our travellers.
---
Ideas for holidays which can include Zanzibar Dhow Safari
Add this experience to these trip ideas or contact us to start planning your own tailor-made holiday to Zanzibar.
---
Other excursions in Zanzibar
Inspiration and great ideas for other experiences in Zanzibar to include in your holiday.
---
Zanzibar fact file
Useful information to help you prepare for your trip in Zanzibar
---