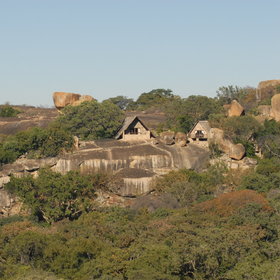 Zimbabwe has long been one of our favourite countries in Africa - notable for its diversity...
Flights to Zimbabwe
We have excellent flights rates, and most of our travellers arrange their flights to Zimbabwe with us. However, if you'd like to organise your own flights, or book with air-miles, that's certainly also possible. If you arrange your own flights to Zimbabwe, we will happily organise your ground travels.
Starting from London
The easiest and most direct way from London to Zimbabwe is to fly via Johannesburg, in South Africa – which is served by
British Airways
and
South African Airways
. These flights depart every evening, arriving in Jo'burg the following morning. (There used to be direct flights with
BA
, but these stopped some years ago.)
In Jo'burg, connections with BA or SAA link through to Harare, in Zimbabwe. Outbound they usually leave Jo'burg in the morning or around noon, arriving in Harare in the early afternoon. From there, our Zimbabwe destinations, including
Matobo Hills National Park
, can be reach by further road transport.
If you're already on a safari holiday in Zambia or Botswana, the some certain areas of Zimbabwe are easily accessible:
-
Victoria Falls
lies across the river from the Zambian town of Livingstone and is easily reached using a transfer from either Livingstone or Kasane (in Botswana);
-
Mana Pools National Park
can be reached from Lower Zambezi National Park – although you'll have to leave the park and travel via the border post at Chirundu;
-
Hwange National Park
in fact borders Botswana, and that's also easy to reach from Kasane or Livingstone, via Victoria Falls.
---
Starting from North America
Flying from North America, respectively Canada, you have choices to make about your intercontinental flights. Roughly speaking, your options for the flight arrangements are:
1) You coordinate
your return flights
USA -> London
and
London -> USA
.
Expert Africa organises
the
London -> Zimbabwe
and
Zimbabwe -> London
flights for you.
This makes a lot of sense, as our flight rates on the flights to Africa are excellent. It also allows us to make use of low add-on rates for internal flights within Africa, which we can link to your international ticket. Nonetheless, to make connections with your flight to Africa, you need to have more than enough turn-around time in London.
2) You organise
your own flights
USA -> Zimbabwe
and
Zimbabwe -> USA
, and inform us of your flight carriers and times.
Expert Africa arranges
your travels in Zimbabwe for you, including any road transfers within Zimbabwe.
This is likely to be the best way if you want to fly straight from North America – e.g. on the flights which link New York and Jo'burg. Note that if you book your own flights to Jo'burg, then you should also try to book any connecting flights within Africa at the same time, and with the same travel agent / airline. If you make sure that these connections are on the same tickets, booked at the same time, then this will give you considerably protection in the unlikely event that one of your flights gets delayed, or cancelled, or its time changes before departure. Then the airlines involved will usually be responsible for helping you to complete your journey, and you won't be left with two separate, non-connecting flights.
Flights to the rest of Africa
For more information on flights, please see our webpage on
International flights to Africa
.
Click on the links below to read specific information about flights to each of our other African destinations:
►
Flights to Botswana
►
Flights to Malawi
►
Flights to Mozambique
►
Flights to Namibia
►
Flights to Rwanda
►
Flights to Seychelles
►
Flights to South Africa
►
Flights to Tanzania
►
Flights to Zambia
►
Flights to Zanzibar