Banded Mongoose Safari: In full
This safari starts at Musango Camp situated on an island off the shores of Lake Kariba, near Matusadona National Park. After 3 nights there you transfer by boat and light aircraft to Mana Pools National Park to spend 4 nights at Goliath Safaris' semi-permanent camp on the banks of the Zambezi. This trip gives you an exciting opportunity to experience the contrasts between these two renowned safari areas.
Include:
---
Days 1-3
3 nights at Musango Safari Camp (full board & activities) | Matusadona National Park, Zimbabwe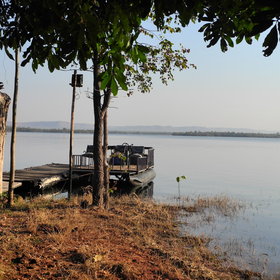 From Victoria Falls you'll catch a light aircraft for your flight transfer along the Zambezi River to Bumi Airstrip. From there it is a boat transfer to the island on which Musango Camp is situated where you'll spend 2 nights. Steve Edwards and his team have astounding knowledge of the area and share it gladly with you during the wide variety of activities available at the camp.
---
Days 4-7
4 nights at Goliath Safaris (full board & activities) | Mana Pools National Park, Zimbabwe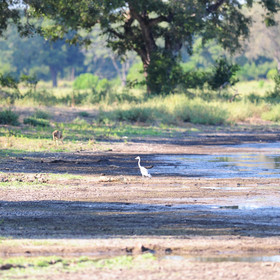 At the end of your stay at Musango you'll transfer back to Bumi Hills by boat and connect with your light aircraft flight to Mana Pools National Park. On arrival you'll be met by your guide for a short transfer, in an open topped game drive vehicle, to
Goliath Safaris'
semi-permanent camp where you'll be based for 4 nights. Accommodation here is simple but well maintained and the setting is stunning, right on the banks of the Zambezi River. The camp is remote and the surrounding area full of wildlife. You'll spend the days walking, driving and paddling in the company of some exceptional guides while in the evenings you'll take dinner under the stars, a perfect time to decant the day's events around an open campfire.
---
Day 8
On your last day, you will awake by the river and then after breakfast be driven back through the park to the airstrip for your transfer by light aircraft to Harare. You'll be able to continue with further holiday arrangements or continue on to your final destination from there.
---
See Prices & details for the precise dates/prices for this trip - and all the fine print.