Map of the Kenya Coast for beach holidays
This map of the Kenya coast shows main tarmac roads in thick, dark red; gravel and earth roads in narrow, light red; rivers in blue; principal beach areas in yellow; and national parks in brown. The green dots indicate beach hotels and coastal safari lodges that are offered by Expert Africa.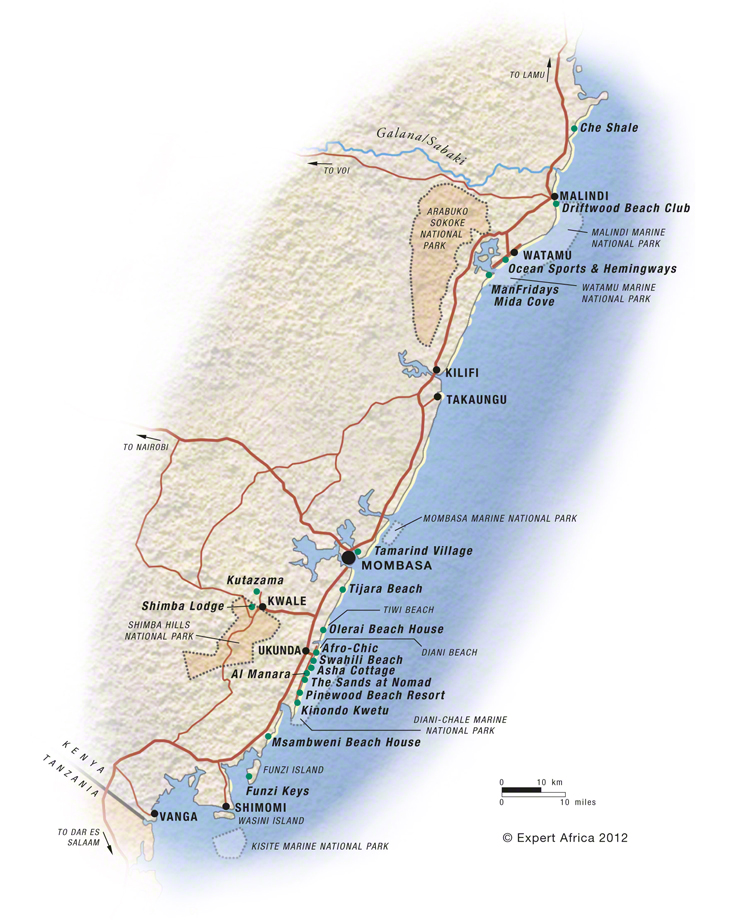 You can also click through to our
Google map of the Kenyan coast
, showing the area's beach hotels and safari lodges plotted precisely on satellite photography.