Sarara Treehouses is often combined with:
Sort by:
Name


|
% of trips


|
Traveller's rating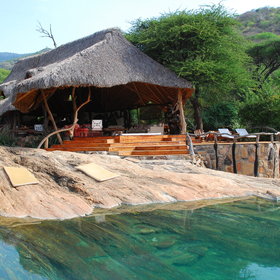 Sarara
|
100%
|


First set up as a mobile camp in 1997, Sarara was rebuilt in 2008 as a permanent luxury tented camp. It lies on the edge of the Mathews Range in the Namunyak Conservancy, which covers more than 340km² and has a variety of wildlife. The name Sarara means 'meeting place': ...
Read more about Sarara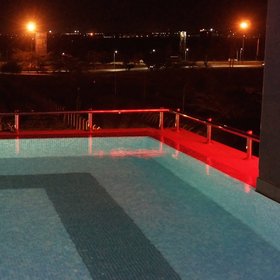 Crowne Plaza Nairobi Airport
|
100%
|


The Crowne Plaza Nairobi Airport (not to be confused with the Crowne Plaza Nairobi, in the centre of the city), initially opened in 2017 as the Lazizi Premiere. The Lazizi was the first hotel to be located at Nairobi International Airport. Very conveniently located, inside ...
Read more about Crowne Plaza Nbi Apt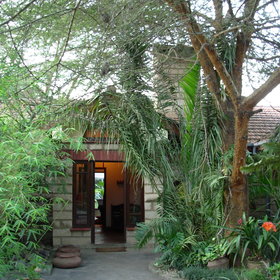 Macushla House
|
100%
|


Macushla House is a converted home situated in the leafy, quiet Langata area of southwest Nairobi. This residential suburb is about 18km from downtown Nairobi and 30km from the international airport. Because Macushla House is owner-managed, it has a very personal and intimate feel to it...
Read more about Macushla House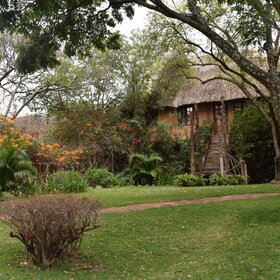 Lewa Wilderness
|
100%
|


Lewa Wilderness (previously known as Lewa Wilderness Trails or Wilderness Trails Lodge) is set on a steep valley side looking out over the Western Marania Valley and a spring below. Started as a tented camp by the Craig family 30 years ago, it is now a comfortable, nine-room ...
Read more about Lewa Wilderness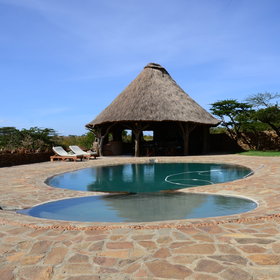 El Karama Eco-Lodge
|
100%
|


With a name meaning 'treasured possession' or 'answer to prayer' in Arabic, El Karama, as it's usually known, is a working cattle ranch and wildlife sanctuary on the banks of the Ewaso Nyiro River in the Laikipia region north of Mount Kenya. It was named for purely sentimental ...
Read more about El Karama Eco-Lodge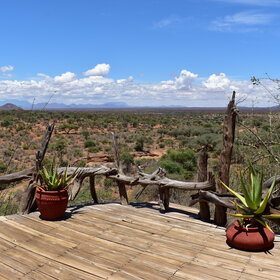 Il Ngwesi Eco-Lodge
|
100%
|


Il Ngwesi Eco-Lodge is a rustic, six-room lodge crowning a bush-covered hill on the Il Ngwesi Group Ranch, a community conservation and livestock region in northern Laikipia, north of the Lewa Conservancy. Built in 1996, the lodge is owned, managed and staffed entirely ...
Read more about Il Ngwesi Eco-Lodge