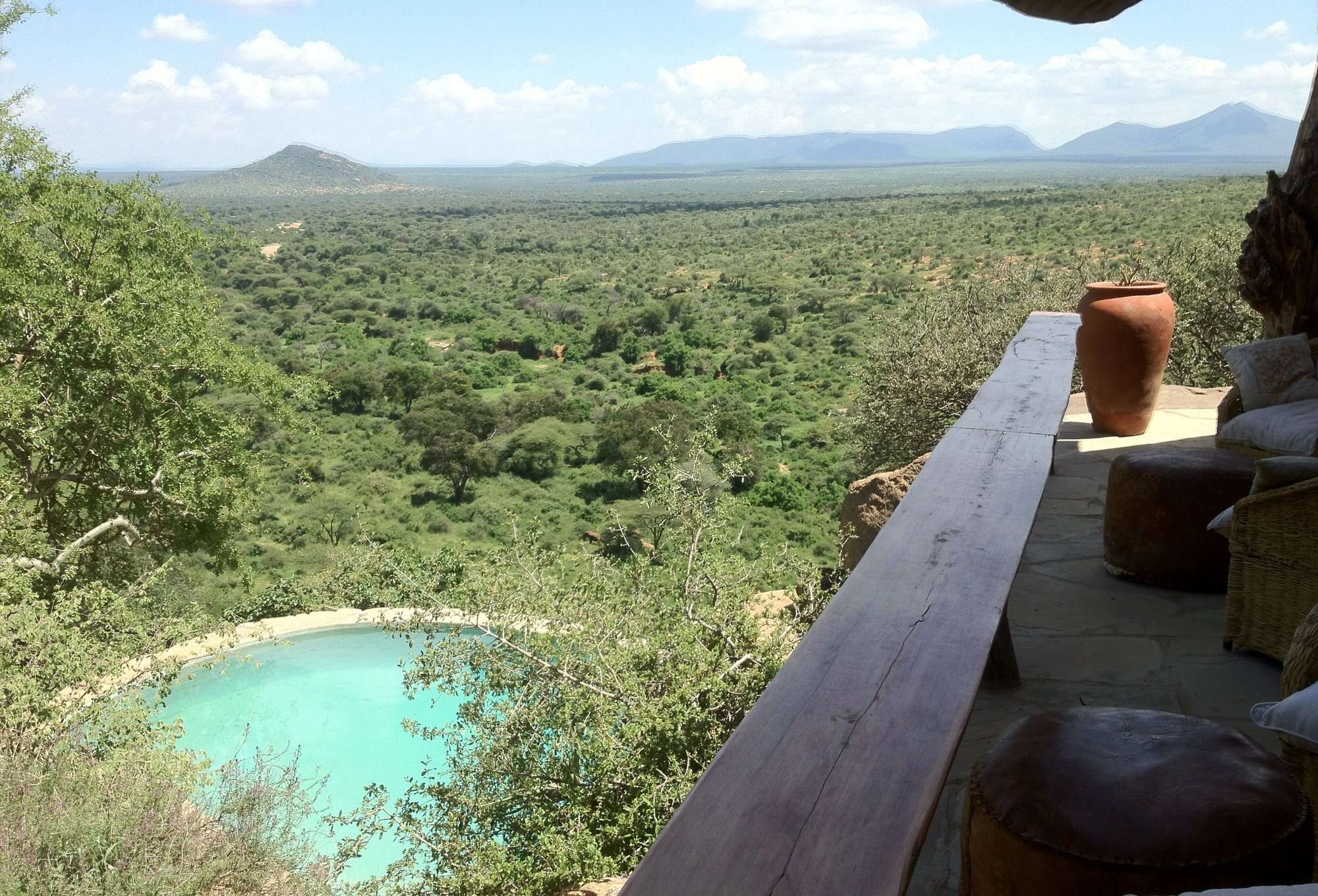 Tassia offers a rare combination of relaxing idyll and exciting wildlife and culture.
African Hawk-Eagle Fly-in Safari
Covering three contrasting regions of Kenya – two in the north and one in the southwest – this unforgettable 12-night safari starts with three days at the world-famous Lewa Wildlife Conservancy, north of Mount Kenya, where you can ride as well as walk and do game drives and where you have a good chance of seeing black rhinos as well as all the other "Big Five". You then travel further north to the spectacular community lands of Lekurruki Group Ranch before flying south through the highlands and across the Great Rift Valley to the wildlife-rich plains of the Maasai Mara. Here you'll have a four-day stay in the favoured hunting grounds of lions in the Mara North Conservancy.

If witnessing the great migration in the Maasai Mara is part of your plans, then you should aim to do this safari in August or September when the migrating wildebeest herds are at their most dense.

After your safari, you can spend time relaxing on Kenya's coast, by including one of our beach holidays to the Indian Ocean beaches in your itinerary – a wonderful way to relax before flying home.
Includes:
Starts/ends:
Prices:
US$7,663 - US$10,089 per person sharing
Stays at:
1 night
Lewa Wilderness
– Laikipia, Kenya
1 night
Lewa Wilderness
– Laikipia, Kenya
1 night
Lewa Wilderness
– Laikipia, Kenya
1 night
Tassia Lodge
– Laikipia, Kenya
1 night
Tassia Lodge
– Laikipia, Kenya
1 night
Tassia Lodge
– Laikipia, Kenya
1 night
Offbeat Mara
– Maasai Mara Conservancies, Kenya
1 night
Offbeat Mara
– Maasai Mara Conservancies, Kenya
1 night
Offbeat Mara
– Maasai Mara Conservancies, Kenya
1 night
Offbeat Mara
– Maasai Mara Conservancies, Kenya
Reviews
Recently reviewed trips visiting some of these places include: