Useful links featuring River Dance Lodge
Useful links...
We want you to understand more about River Dance Lodge. We're not shy to direct you to their own website as we're confident that a trip there with us will cost you the same or less than booking it any other way, even directly. So follow the links below for more information.
River Dance Lodge homepage
Click here to see the River Dance Lodge website.
River Dance is often combined with:
Sort by:
Name


|
% of trips


|
Traveller's rating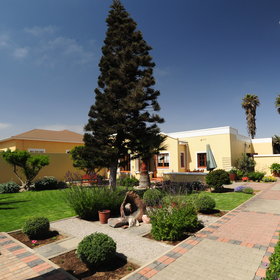 Cornerstone Guesthouse
|
100%
|

Cornerstone Guest House is a small, owner-run bed and breakfast, situated in a residential area within easy walking distance of Swakopmund's old town centre – and plenty of restaurants. In the opposite direction, the ocean is a short walk away. There are seven comfortable ...
Read more about Cornerstone Guesthouse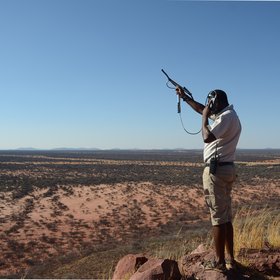 Okonjima Plains Camp
|
100%
|


Set amidst plains and rolling hills in a 220km2 private reserve just south of Otjiwarongo, Okonjima Plains Camp opened in 2014. It is the most affordable of the places to stay on the Okonjima Nature Reserve, whose raison d'etre is the AfriCat Foundation, set up to conserve ...
Read more about Okonjima Plains Camp
Etendeka Mountain Camp
|
100%
|

Etendeka Mountain Camp is a small, rustic eco camp, located in a private 500km2 concession area (effectively a private reserve) in the foothills of the Grootberg massif, which stands in stunning scenery amidst the ancient Etendeka lava flows of northern Damaraland. Here ...
Read more about Etendeka Camp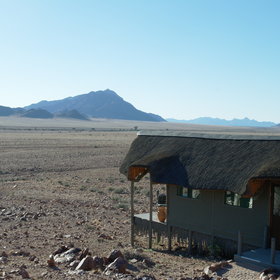 Desert Homestead Outpost
|
100%
|


Opened in July 2015, Desert Homestead Outpost is a 30km drive from the Sesriem gate, the entrance to the magnificent Namib-Naukluft Park. A very comfortable, if slightly remote base for exploring the Sossusvlei area, it has individual stilted houses with panoramic views ...
Read more about Desert H-stead Outpost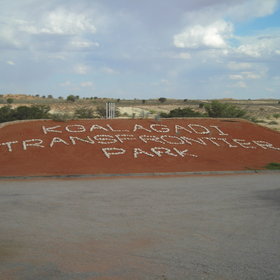 Twee Rivieren Rest Camp
|
100%
|


Twee Rivieren Rest Camp stands at the southern entrance to the Kgalagadi Transfrontier Park and doubles as its administration centre; it's often your first and/or last stop within this super park. Twee Rivieren is the largest camp in the park with the best amenities; in ...
Read more about Twee Rivieren
Xakanaxa
|
100%
|


In the north east of the public area of Moremi Game Reserve, Xakanaxa is a traditional-style camp located in one of the most beautiful areas of the Okavango Delta. The whole camp is shaded by Kigelia and leadwood trees overlooking the Xakanaxa Lagoon. The game viewing in ...
Read more about Xakanaxa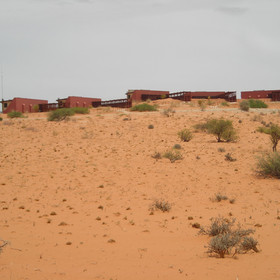 Kielie Krankie Wilderness Camp
|
100%
|


Kielie Krankie Wilderness Camp is only a short drive from Twee Rivieren meaning that if you want to get out into the wilds of the Kgalagadi on your first night this is the place for you. It has four cabins built on top of dunes, with a waterhole just below. At present ...
Read more about Kielie Krankie Camp
Urikaruus Wilderness Camp
|
100%
|

Situated in the eastern part of the Kgalagadi Transfrontier Park, Urikaruus Wilderness Camp has four cabins built on stilts that overlook the dry Auob riverbed. We are in the process of updating our information on this camp; please call us for further information.
Read more about Urikaruus Camp