Travel reviews by Drs from Brisbane
Namibia between 1 Jul 2011 and 16 Jul 2011
"This was our fourth trip to Africa arranged by Expert Africa, and our third to Namibia.

We feel that Expert Africa operate to very high standards, which is why we wanted them to arrange this trip even though we have now moved from the UK to Australia. Thankfully there is now an office in New Zealand, and Maruska (and Saskia) did an excellent job of arranging our trip. Maruska was very knowledgeable, friendly, helpful, efficient and responsive. All our arrangements were perfect, and the documentation was faultless.

As for Namibia, our trips just seem to get better and better. The trip was perfect. We even received a free upgrade to our hire car, and in several places we were allocated what seemed to be the best rooms with amazing views (Erongo, Ongava, Waterberg). We visited some new areas which we particularly liked (Erongo and Waterberg), but we also visited places where we had enjoyed staying on previous occasions (Ongava and Kulala) and found that they were even better than we remembered! The management and staff at Kulala Desert Lodge provided my husband with a 50th birthday to remember.

All of our accommodation was attractive, well run, clean, comfortable and well maintained at the very least. We felt welcome everywhere, and everyone was polite and helpful. We experienced no problems or difficulties anywhere.

The driving was straightforward, and we found that staff at filling stations, shops, cafes, national park entrances etc were generally polite, friendly and helpful.

The scenery was beautiful, and the wildlife (our main reason for the trip) was wonderful. We had some excellent sightings, and wonderful experiences. We managed to do more walking on this trip than on previous occasions. This had the double benefit of being very welcome after a long car journey, and it helped us to work off all the delicious meals!

We hope to be able to return to Namibia.

Suggestions to help us improve our trips or our service:

Nothing that I can think of. Keep up the good work."
Arranged By Maruska AdyeRowe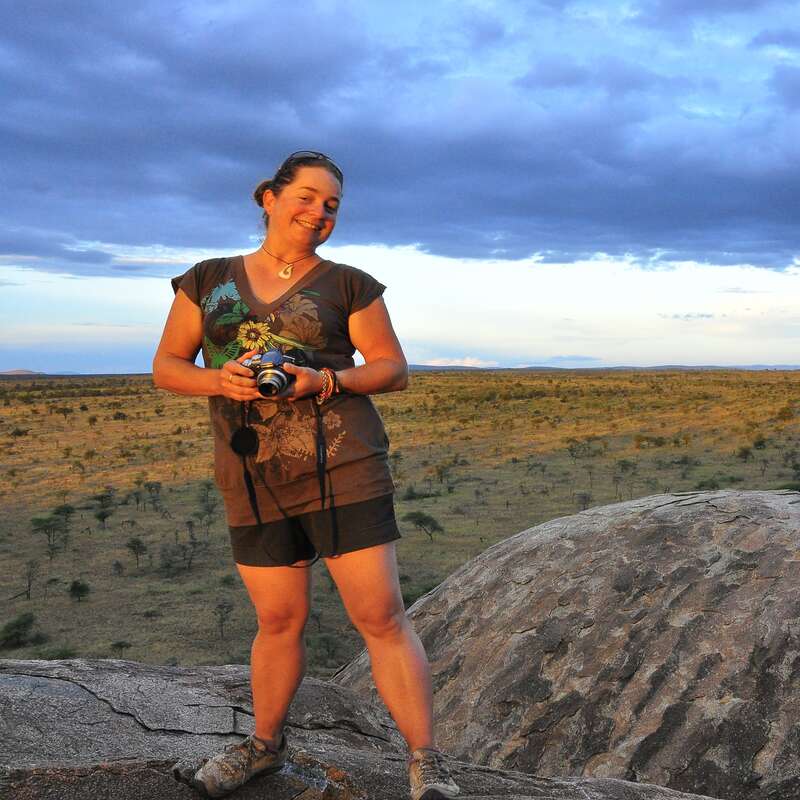 ---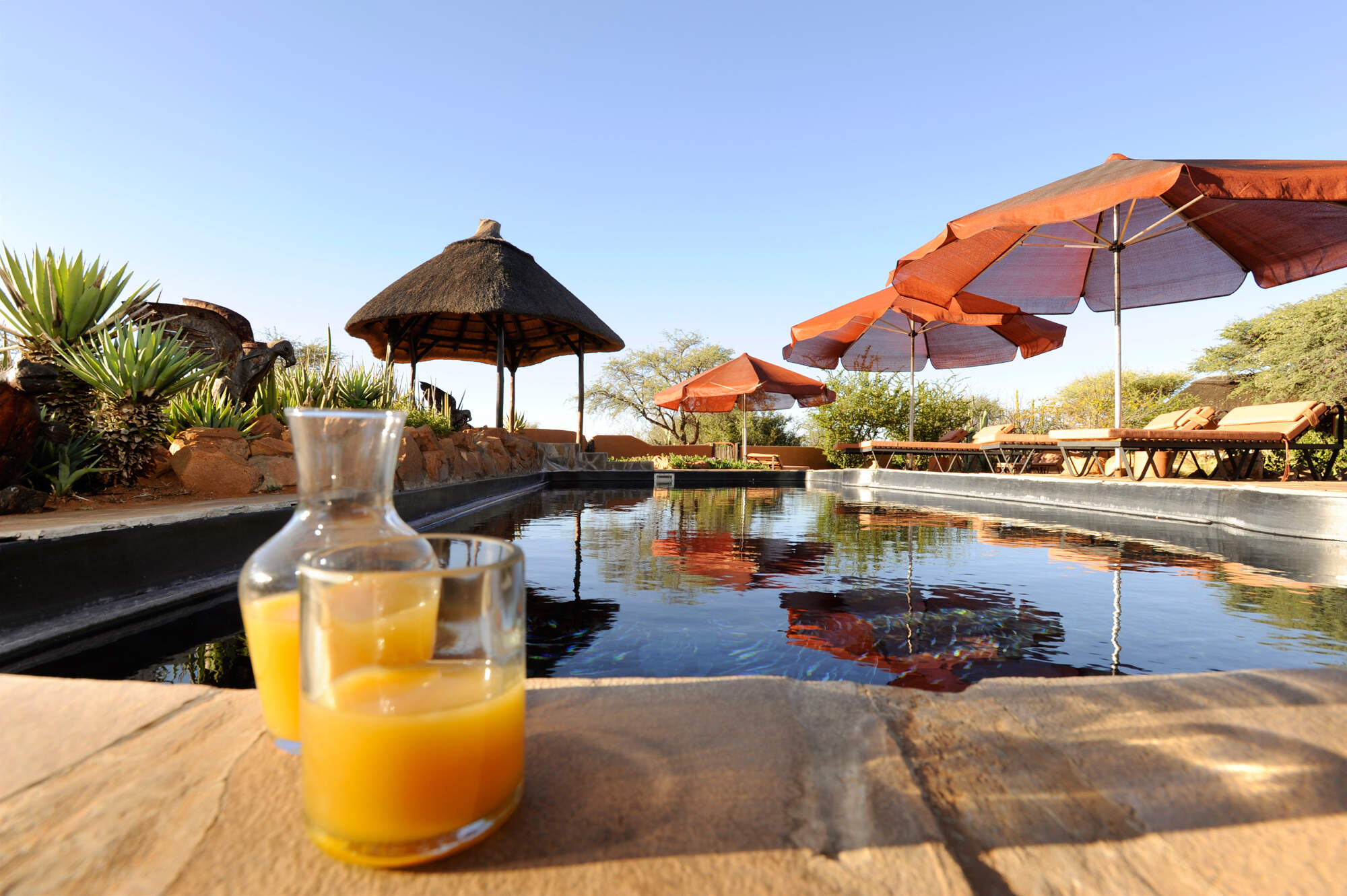 Eningu Clayhouse
"Relaxation at Eningu"
1 night
Arrived 1 Jul 2011

Kulala Desert Lodge
"Fiftieth Birthday to Remember at Kulala"
2 nights
Arrived 2 Jul 2011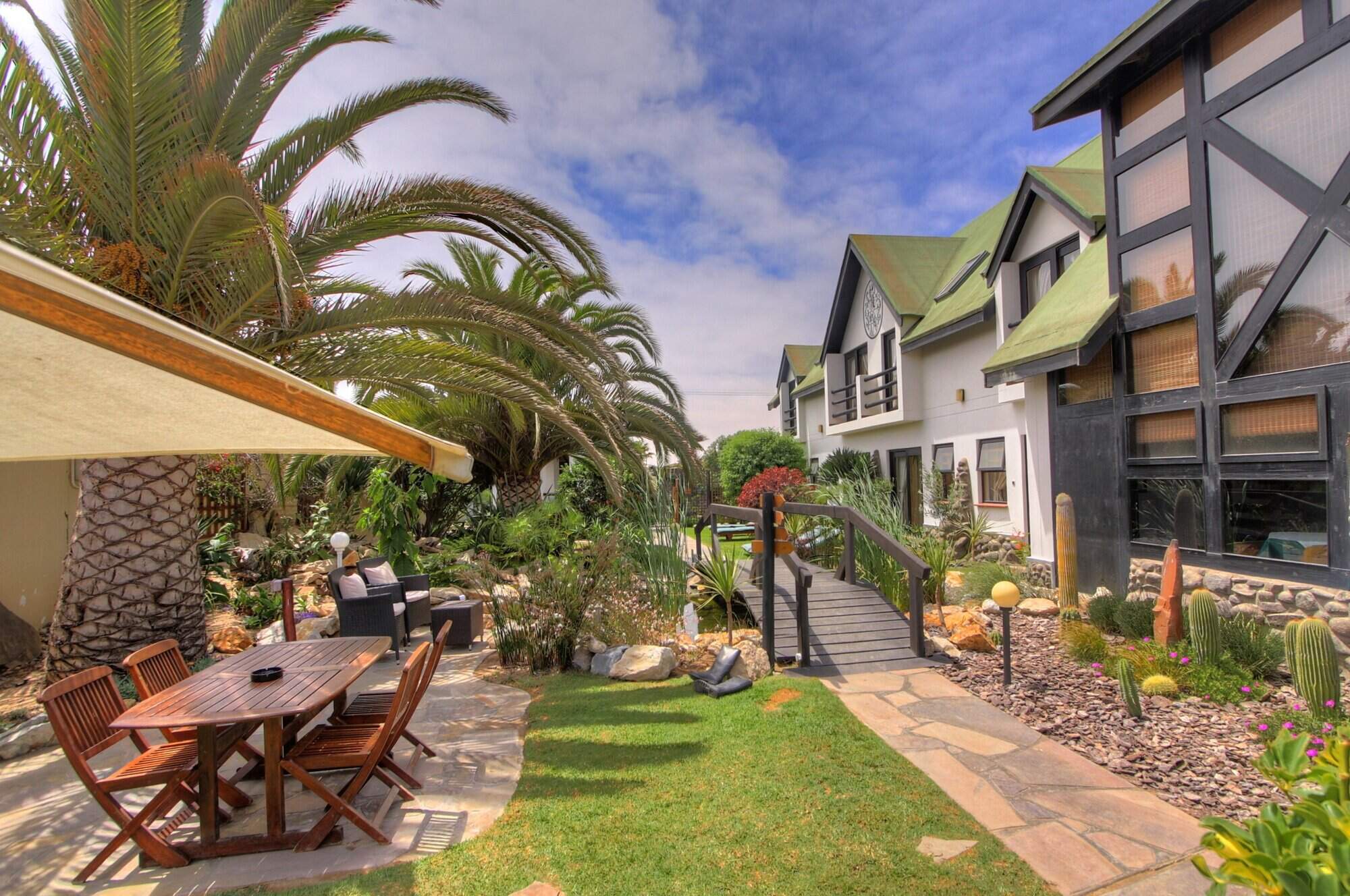 Sam's Giardino
"Excellent food and wine Sam's Giardino"
1 night
Arrived 4 Jul 2011

Erongo Wilderness Lodge
"Paradise!"
3 nights
Arrived 5 Jul 2011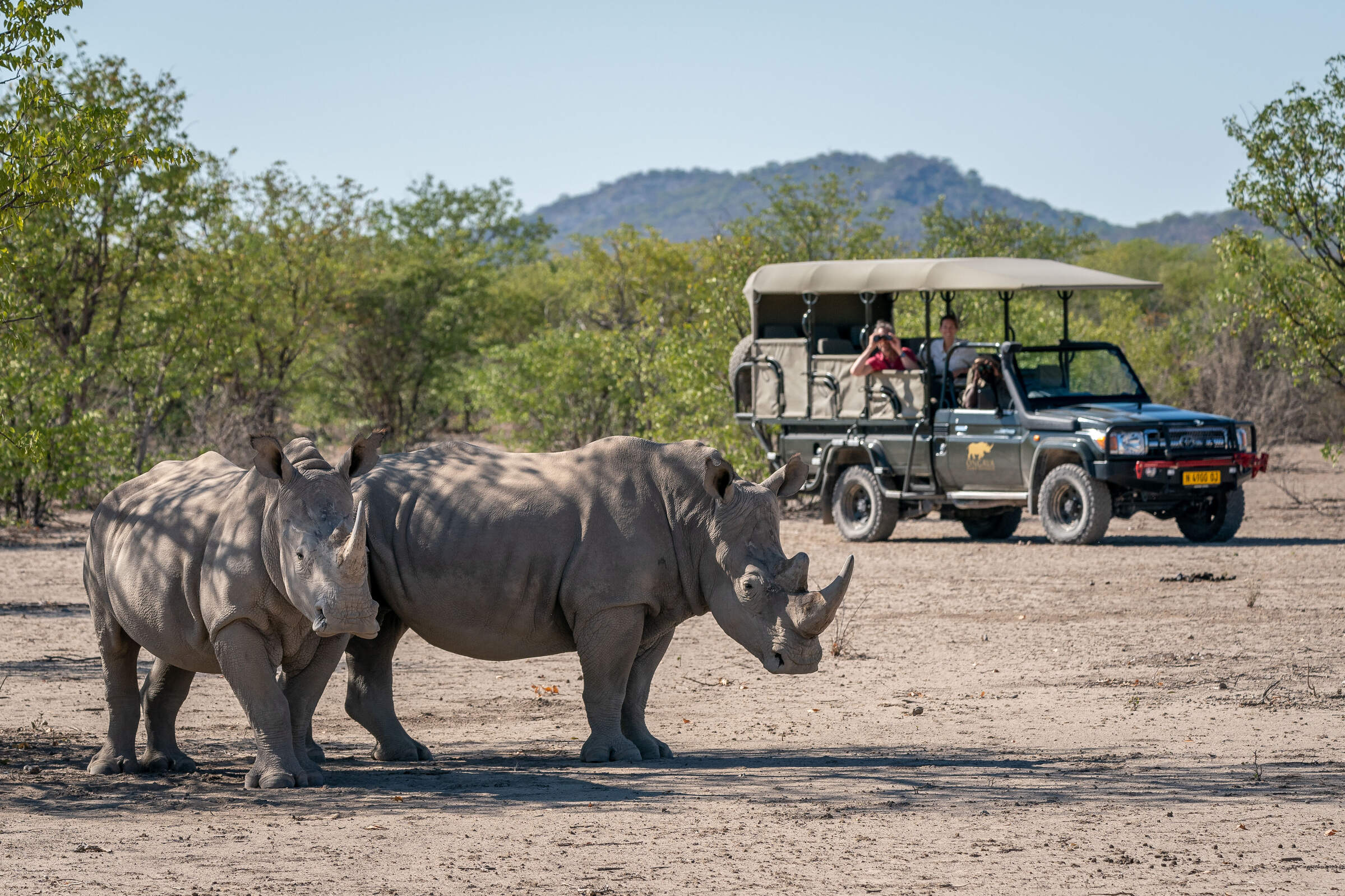 Ongava Lodge
"Great wildlife spotting and luxury at Ongava!"
1 night
Arrived 8 Jul 2011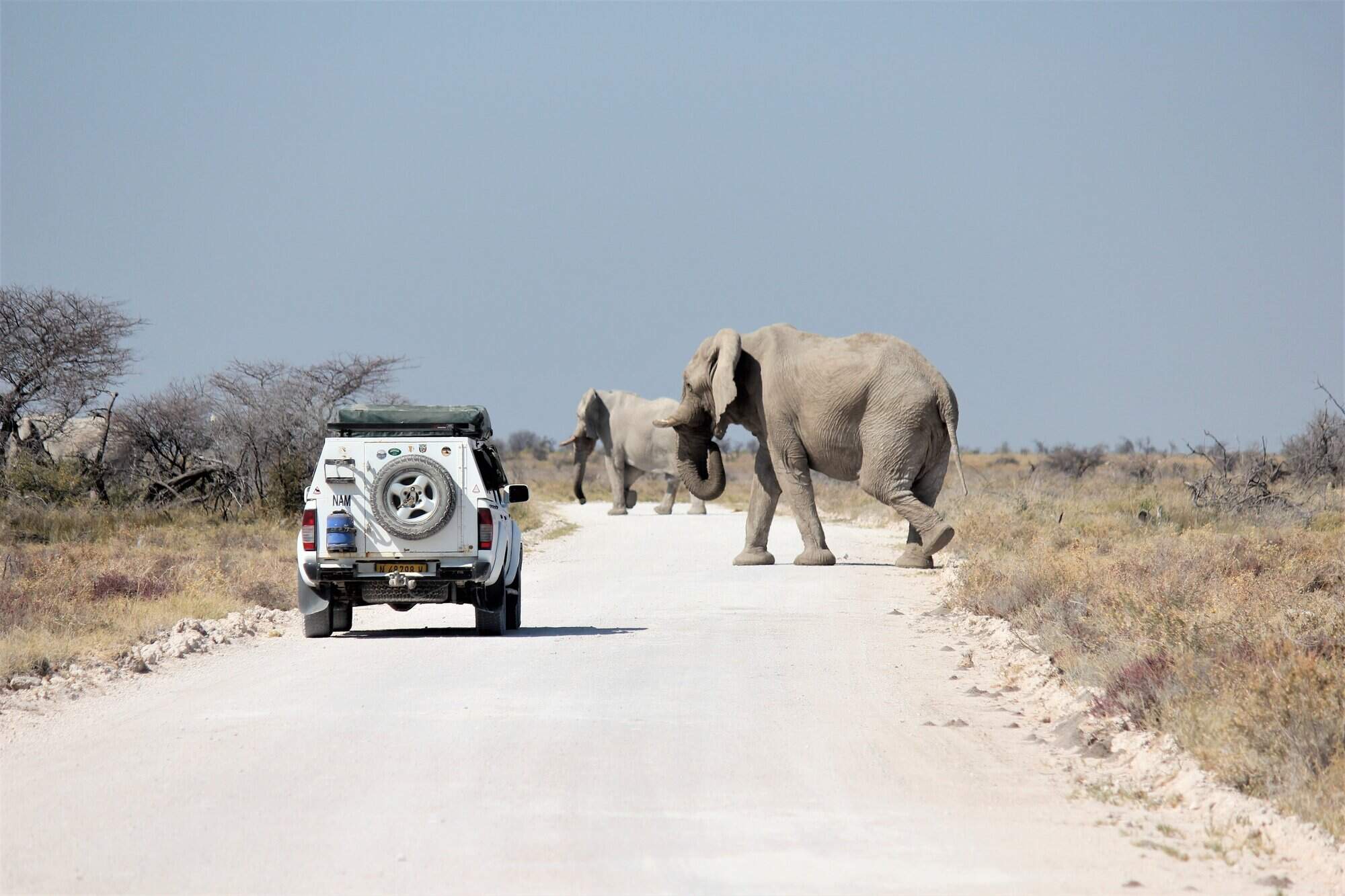 Okaukuejo Camp
"Pleasantly surprised by Okaukuejo!"
2 nights
Arrived 9 Jul 2011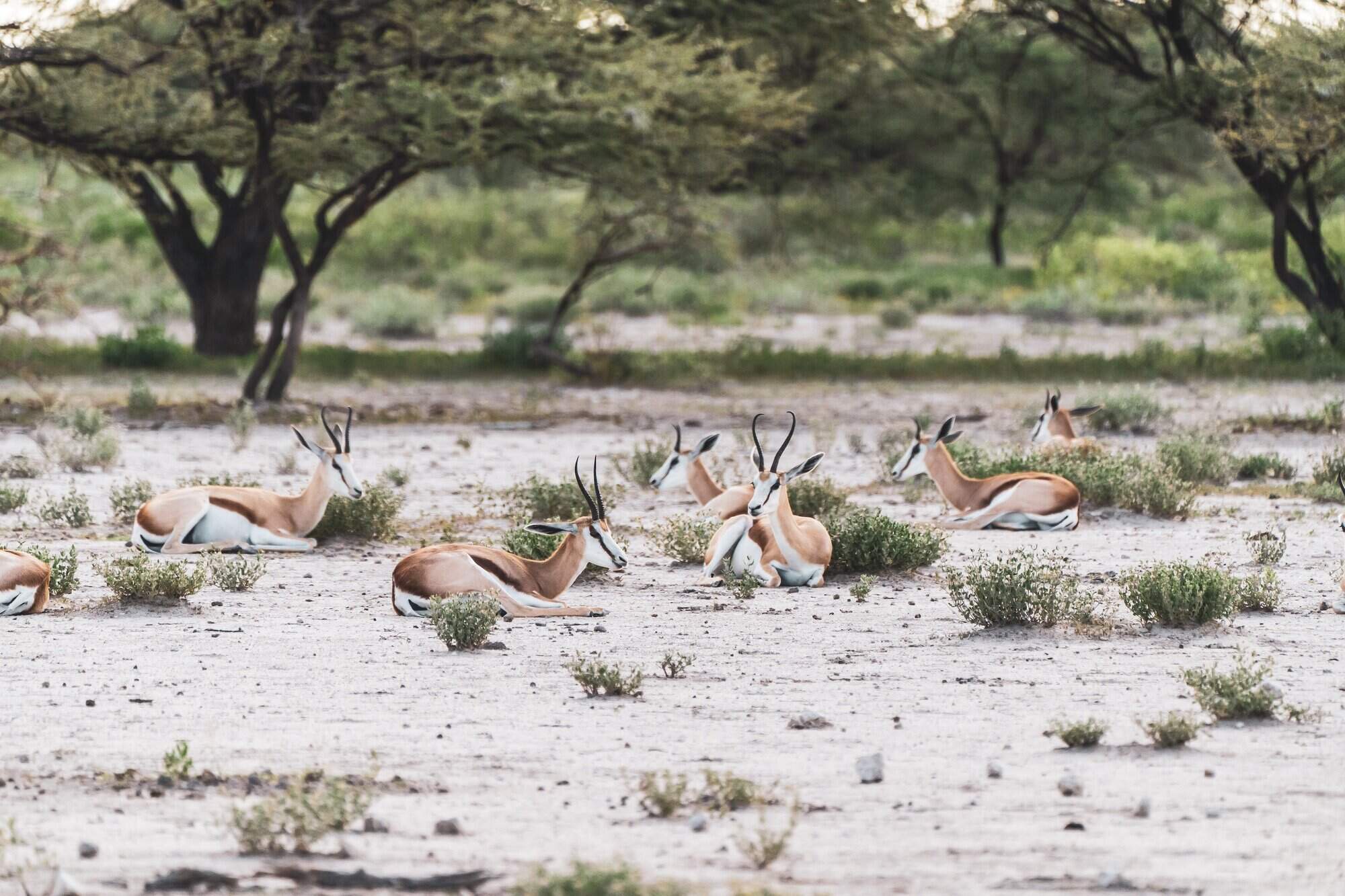 Namutoni Camp
"Pretty location, Great staff"
1 night
Arrived 11 Jul 2011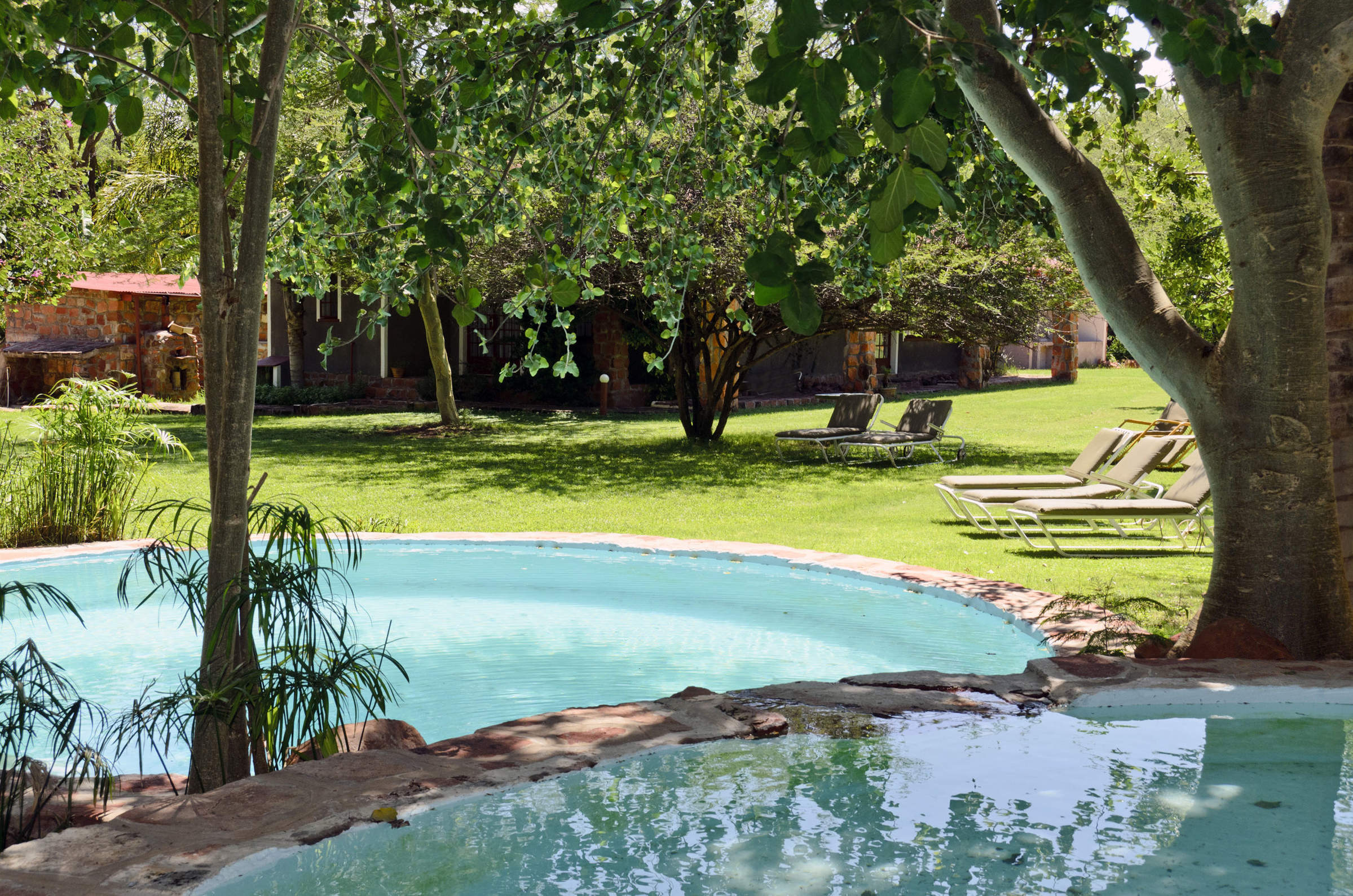 Waterberg Wilderness Lodge
"Bush Babies at Waterberg"
3 nights
Arrived 12 Jul 2011

River Crossing
"Excellent Service at River Crossing"
1 night
Arrived 15 Jul 2011
"Best holiday ever - it was all perfect. We feel very lucky to have been able to experience this trip."
---