Travel reviews by Mr & Mrs H from Newark
Zambia between 2 Nov 2016 and 11 Nov 2016
"Very well organised, everything worked smoothly and we had no problems at all. Ellie is a pleasure to deal with and was tremendously helpful.

Planning and booking a trip with Expert Africa is a really easy and pleasurable experience and the planning pays off!

Great trip!"
---

Flatdogs Camp
"Fabulous time at Flatdogs"
3 nights
Arrived 3 Nov 2016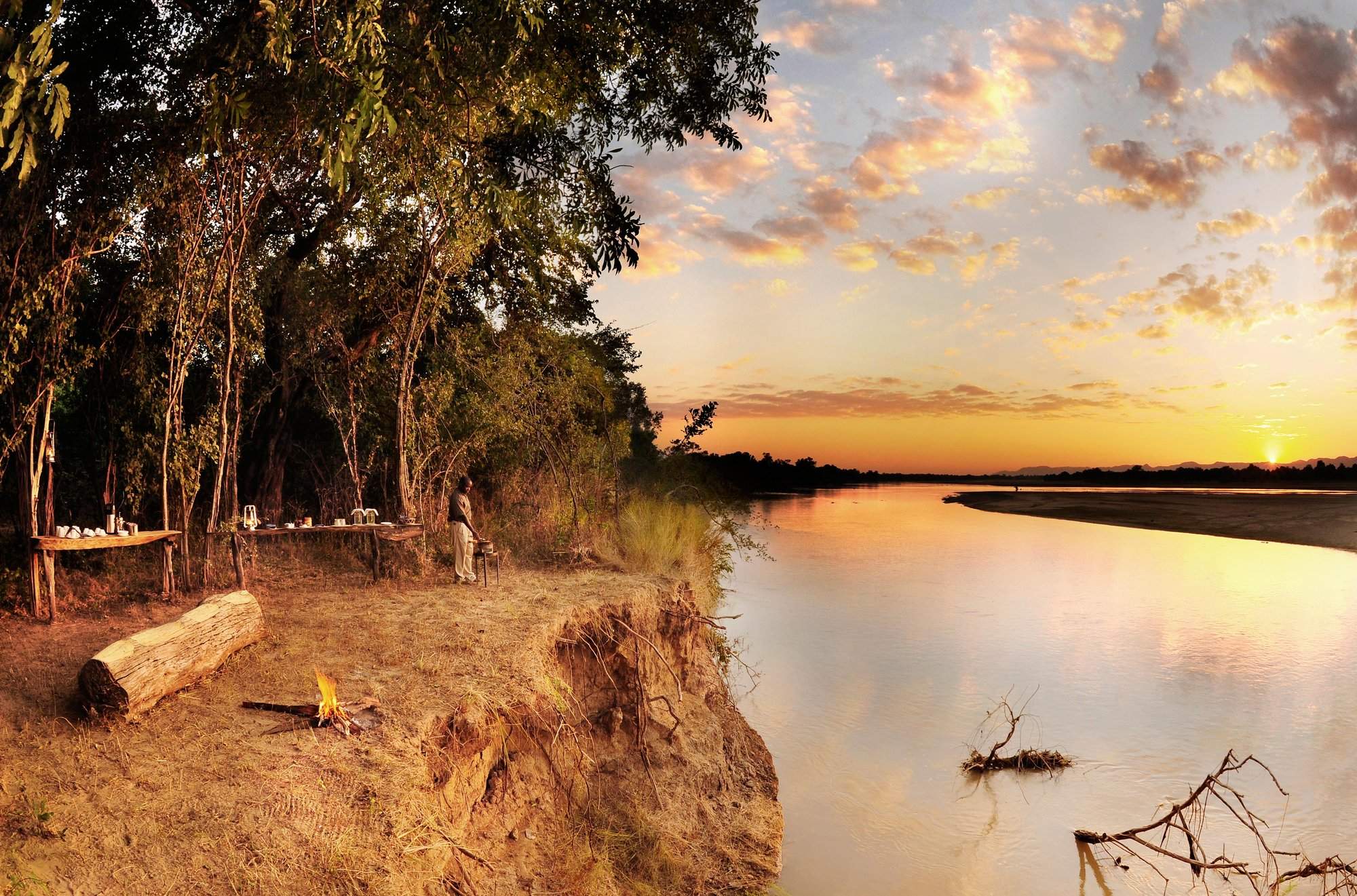 Bilimungwe Bushcamp
"Bilimungwe Bushcamp review"
3 nights
Arrived 6 Nov 2016

Flatdogs Camp
"Jackelberry Treehouse at Flatdogs"
2 nights
Arrived 9 Nov 2016
Tanzania between 22 Feb 2014 and 14 Mar 2014
"We had a fabulous trip. Everything went to plan. The wildlife in the Selous was fabulous and we'd love to go back. Ruaha was beautiful and we would return but would either stay at a different camp in February or go back to Mdonya but at a different time of year.

The guides were probably not as well trained as we expected for camps of this quality - they were enthusiastic and friendly, but were not so good at communicating what the plans were for each day, or to establish what we knew, what we wanted to see, what we had seen before etc. Emanuel/Zahor (Manze) and Gerhard (Impala) were the best at communication.

The trip certainly whetted our appetitie for seeing more of Tanzania!

Suggestions to help us improve our trips or our service:

Not really. You are very good at what you do so keep doing it! The camp managers were all very complimentary about Expert Africa - Barbara (Impala) said that you are the best tour operator she deals with - so keep doing what you are doing!

On feedback, it might make it easier to complete if you had a narrative box against each question to comment on, for example, food, activities etc, rather than one large box at the end. It has certainly taken us rather longer than we had intended to get this completed!

With regard to Mafia it would be helpful to highlight on your website that snorkeling is very much tide dependent, so that anyone who is keen to snorkel might want to check tides and dates to make the most of their time there.

And finally - we would like to thank Angela for organising a very special trip. Some of our feedback might sound a bit negative but we would like to strees that we had a really fabulous time. It's easy with feedback to focus on the things that were not perfect and our comments are intended to highlight those areas where things could be even better. Please don't think that we are 'having a moan' in any way."
---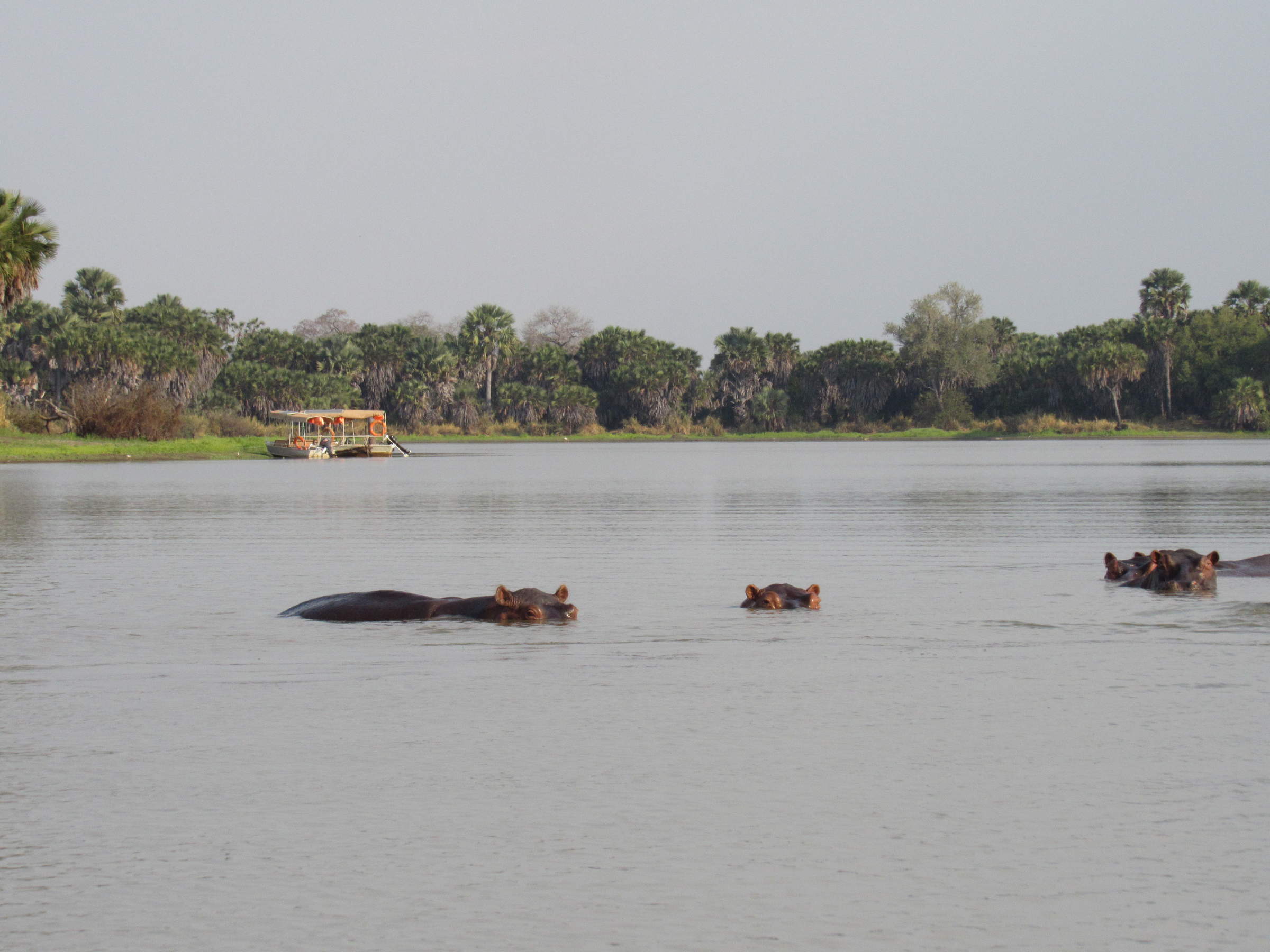 Lake Manze Adventure Camp
"Lake Manze Camp: Great location & guides"
5 nights
Arrived 23 Feb 2014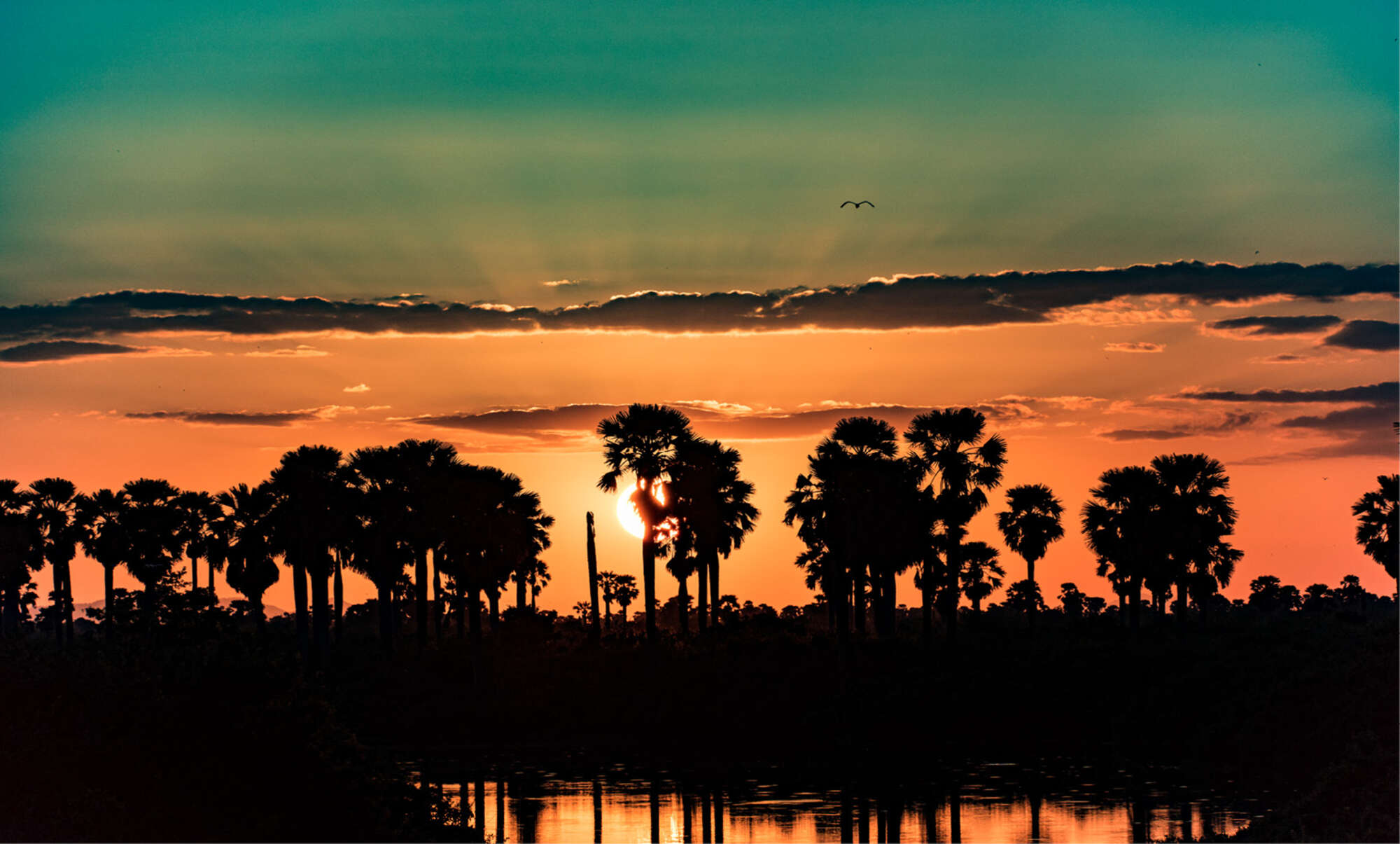 Impala Camp
"Selous Impala Camp: very comfortable"
4 nights
Arrived 28 Feb 2014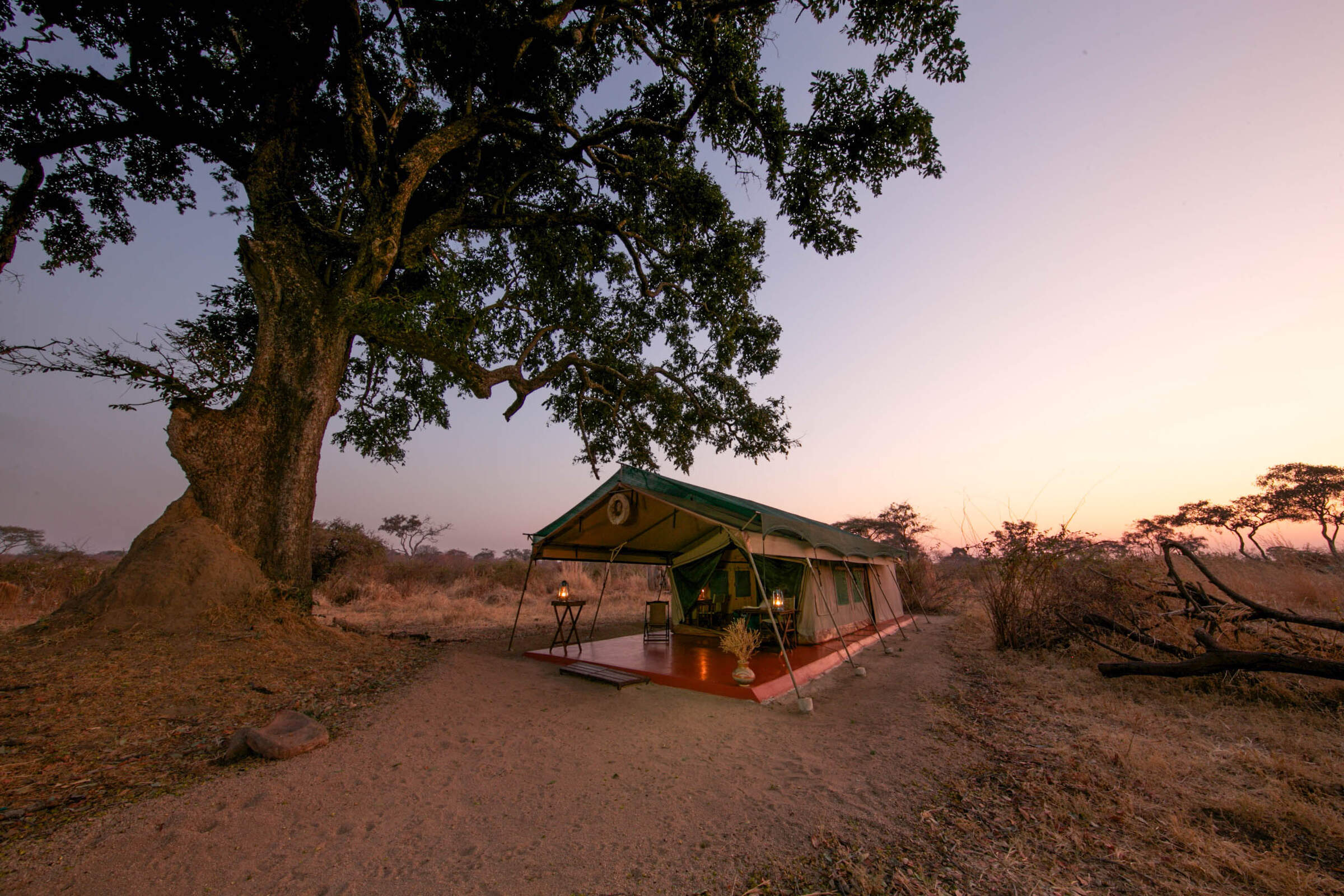 Mdonya Old River Camp
"Mdonya Old River Camp: beautiful Ruaha"
5 nights
Arrived 4 Mar 2014
Feedback response
---
Expert Africa forwarded these travellers' comments to Mdonya's owners Adventure Camps, who thanked the clients for their helpful feedback. They asked us to point out that its unusual for the driver and guide not to eat with the guests, as in their other camps. They are not sure why they did not in this case and offer their apologies because its most unusual.

They are sorry that the tsetse flies were particularly bad when these guests were at Mdonya. They are right, it is a bad time of year for them, with the rains coming. Normally there are measures in place to control them - tsetse "traps" of material sprayed with insecticide are arrayed in the worst areas and regularly re-sprayed by the parks authority, but in the rains this washes off. Adventure Camps normally burn elephant dung at the back of their cars, which is extremely effective at repelling the tsetses, but in the wet season its difficult to collect and store dry dung. They do apologise and hope that this didn't spoil their stay too much.

They are very sorry that these travellers got a couple of unsatisfactory vehicles. Normally the cars are in good order, but there were some unusual breakdowns at this time. They thank these travellers for their patience and would like to assure them that all cars and indeed the whole camp are being refurbished for the new season.

Pole Pole
"Pole Pole: too pole pole for us!"
4 nights
Arrived 9 Mar 2014
Namibia between 15 Jul 2009 and 6 Aug 2009
"We'd been to southern Africa a few times before (SA and Botswana), so we wondered how Namibia would compare with those countries. In some ways, for us, it combines the best aspects of those two countries - relatively straightforward self-drive, great wildlife, dramatic and varied scenery, great accommodation and good food.

One thing we'd do differently next time (fingers crossed that there is a next time!) is to hire a 4x4 - our little Toyota Yaris coped with everything we threw at it but we'd have been more comfortable in a vehicle with greater ground clearance and a softer ride.
Big thanks to Gwynneth for all her help and advice - our trip ran really smoothly.

Suggestions for improvement:

Not really, we would use you again for the countries where we feel we want the peace of mind of booking through a tour operator."
---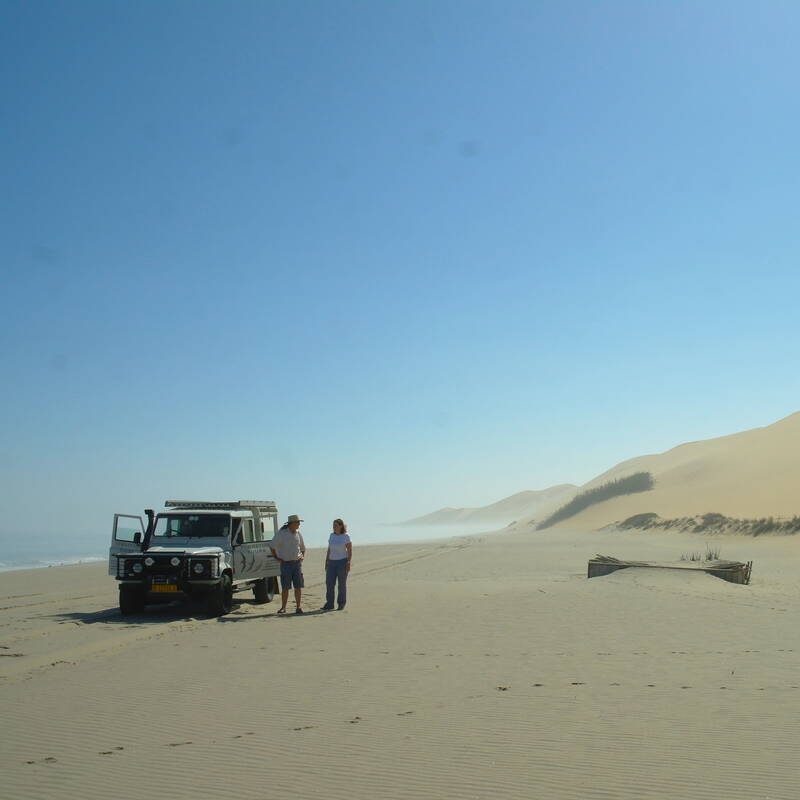 Coast and Sandwich Harbour
"Sandwich Harbour Trip Review"
23 Jun 2009 • All-day excursion

Terra Africa, Namibia (this camp has since closed)
"Terra Africa Review"
1 night
Arrived 15 Jul 2009
Lodge not featured by Expert Africa

Swartfontein Guest Farm, Namibia (this camp has since closed)
"Swartfontein Review"
1 night
Arrived 16 Jul 2009
Lodge not featured by Expert Africa

Wolwedans Desert Lodge
"Wolwedans Review"
2 nights
Arrived 17 Jul 2009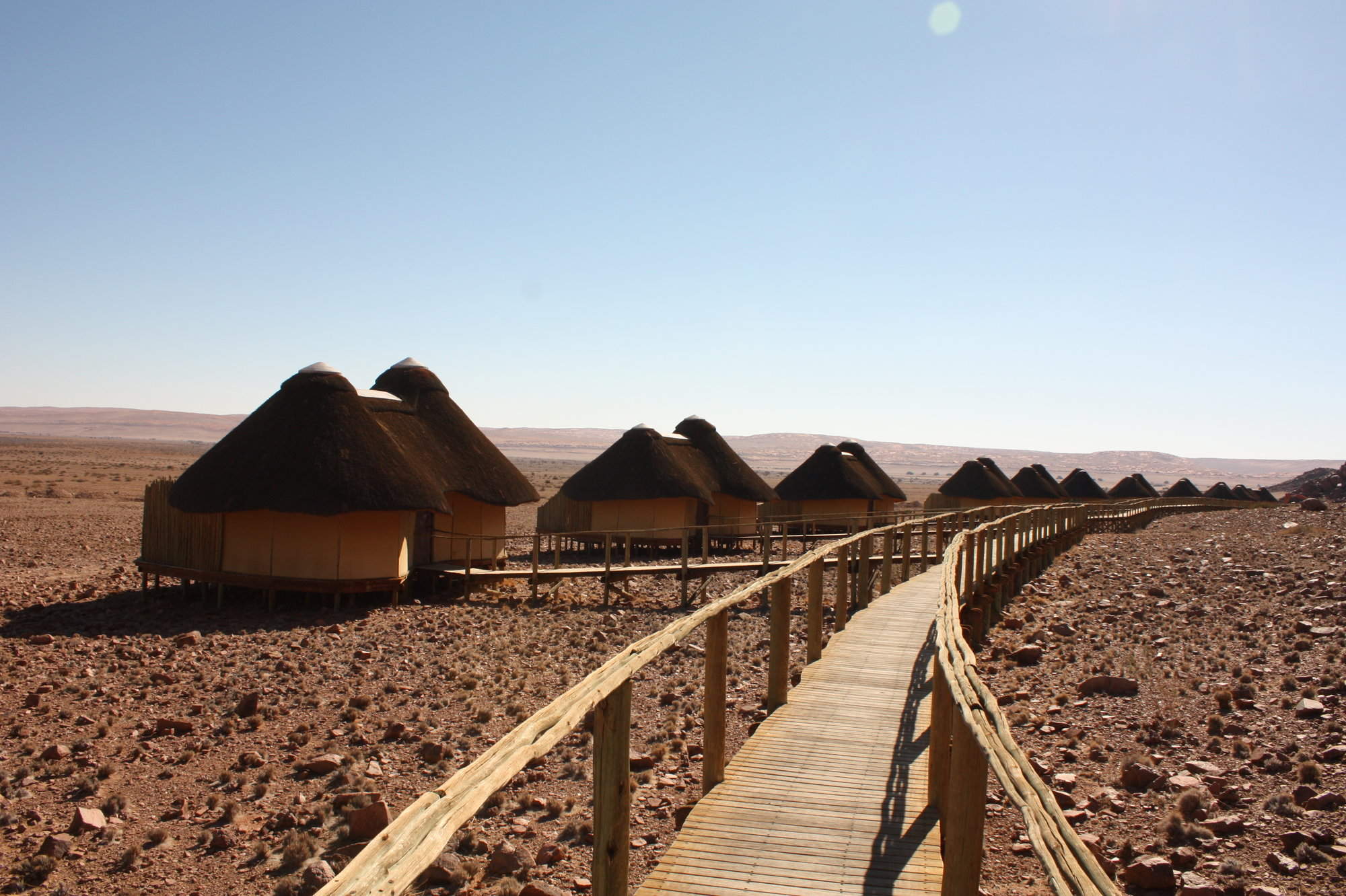 Sossus Dune Lodge
"Sossus Dune Lodge Review"
1 night
Arrived 19 Jul 2009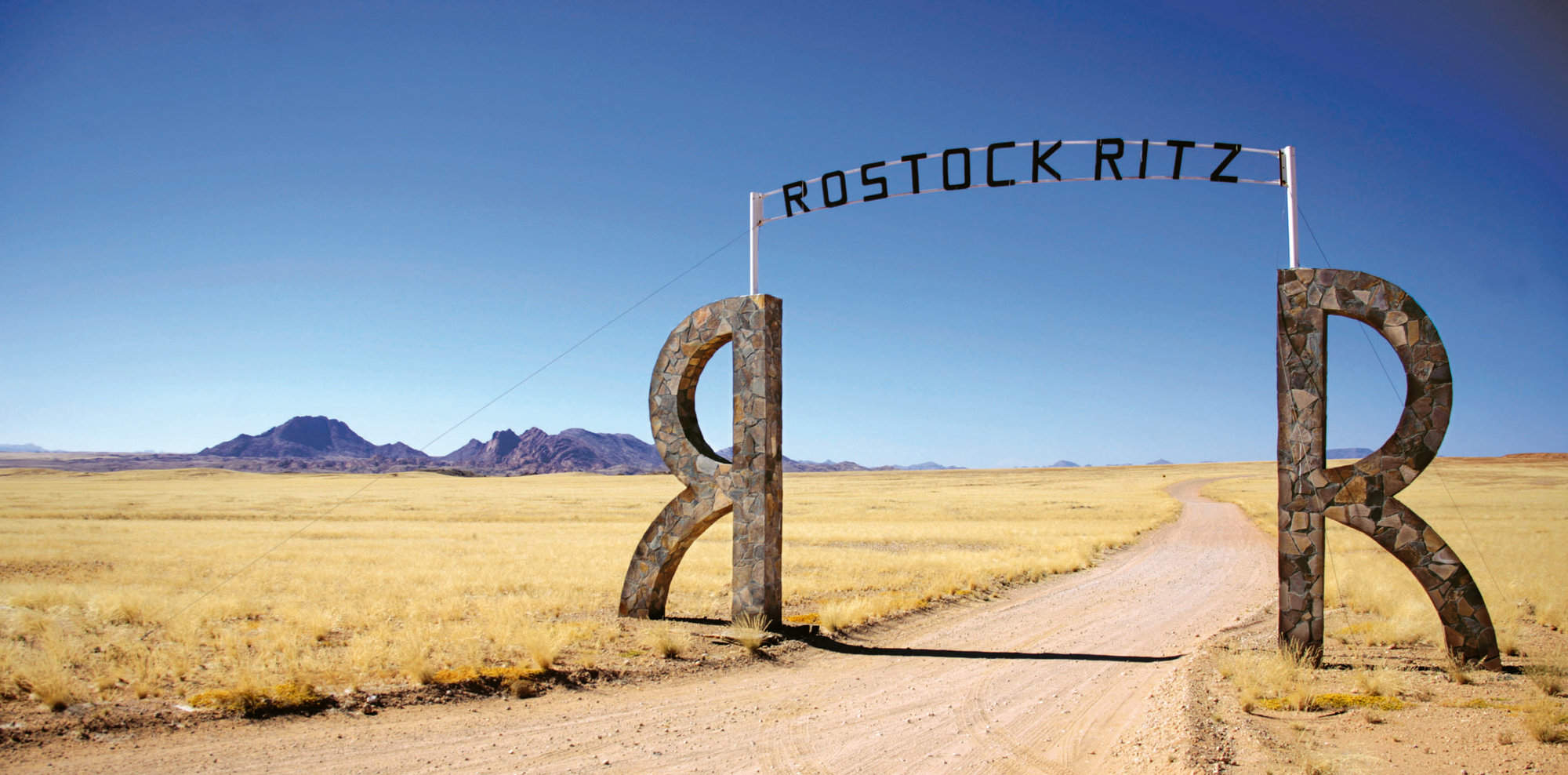 Rostock Ritz
"Rostock Ritz Review"
1 night
Arrived 20 Jul 2009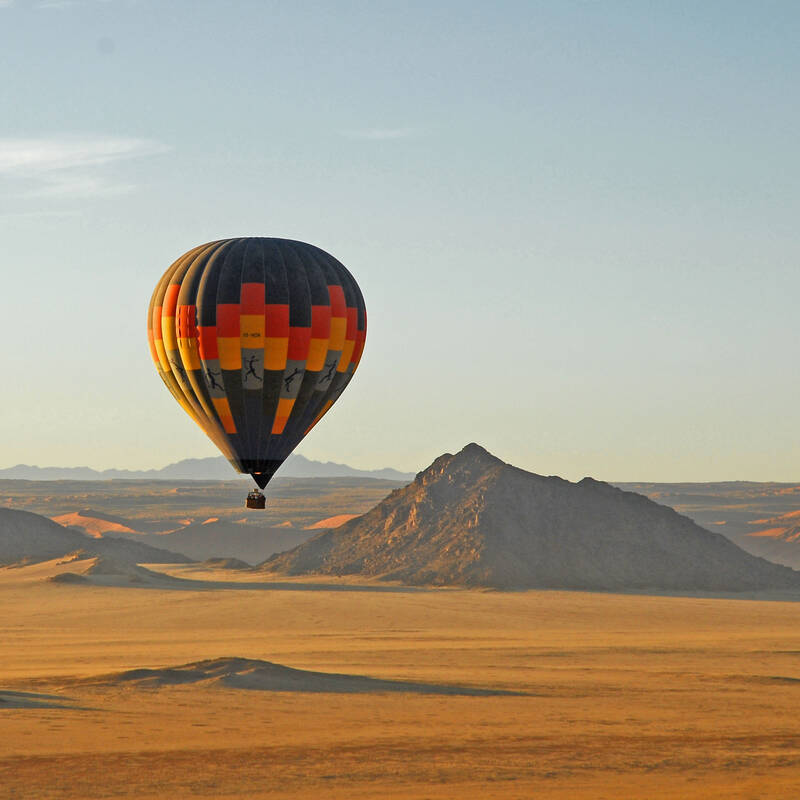 Ballooning in the Namib Desert
"Ballooning - CANCELLED!"
20 Jul 2009 • Morning excursion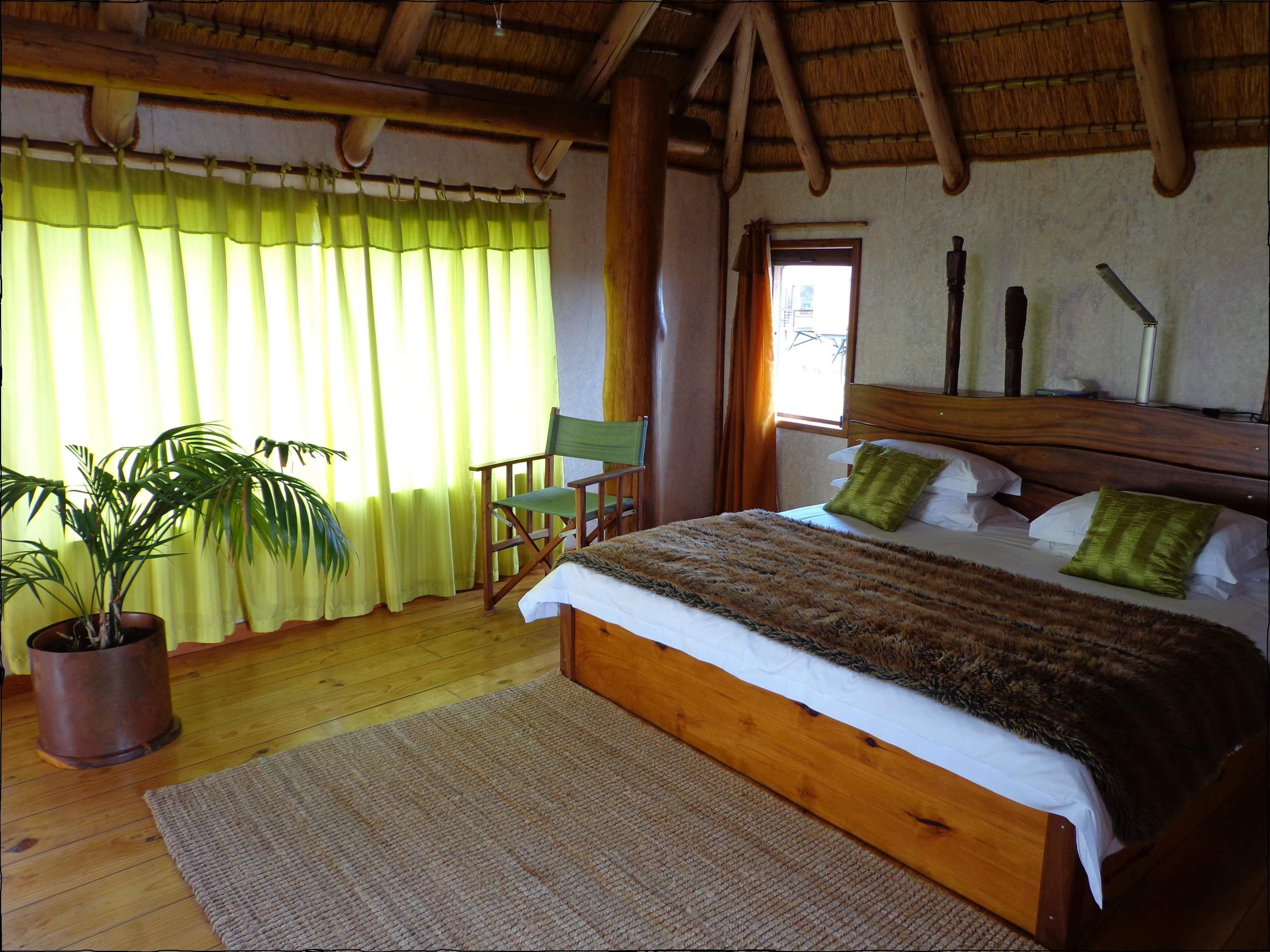 The Stiltz
"The Stiltz review"
3 nights
Arrived 21 Jul 2009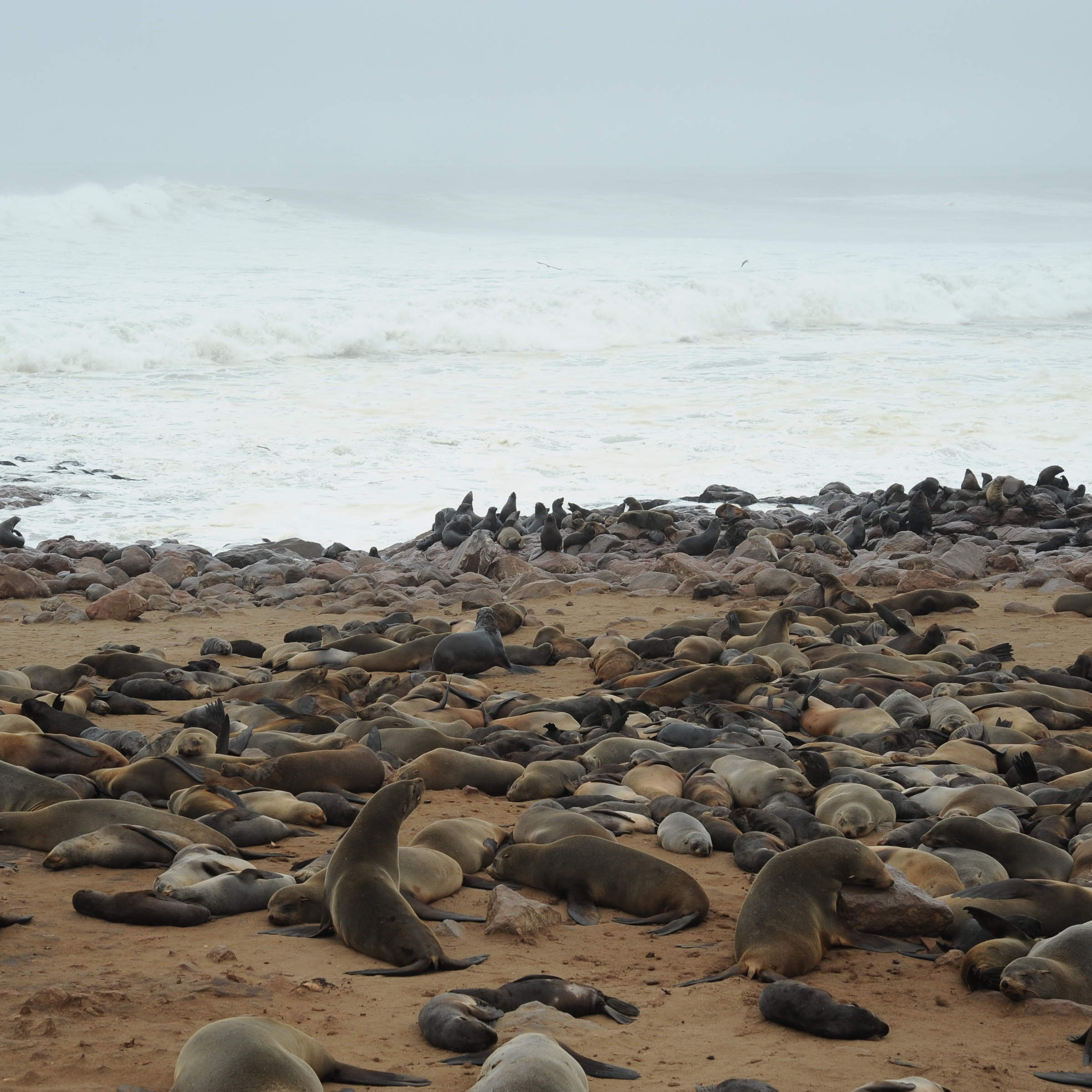 Cape Cross Lodge
"Cape Cross Lodge review"
1 night
Arrived 24 Jul 2009

Grootberg Lodge
"Grootberg Lodge review"
3 nights
Arrived 25 Jul 2009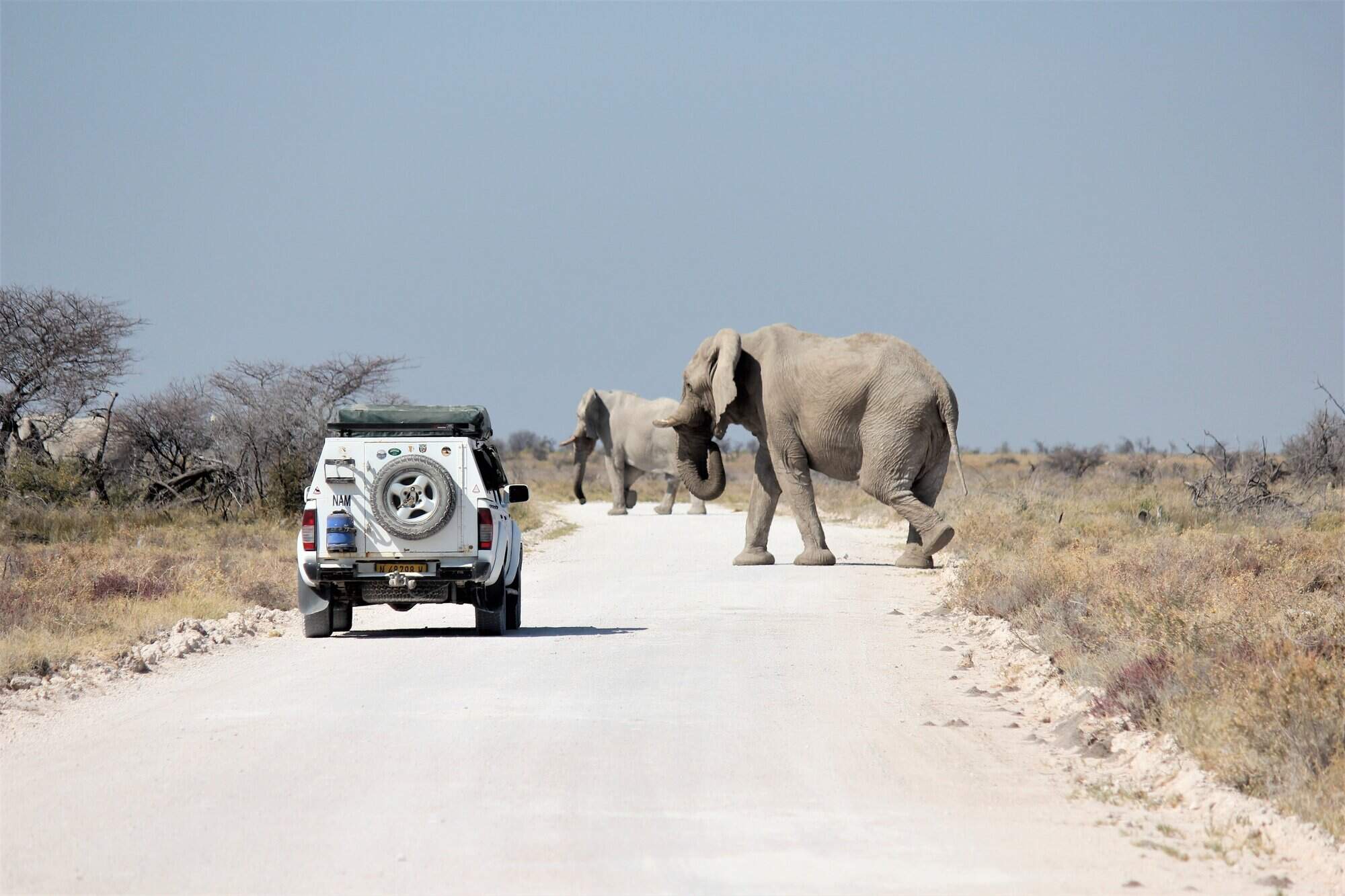 Okaukuejo Camp
"Okaukuejo Camp review"
2 nights
Arrived 28 Jul 2009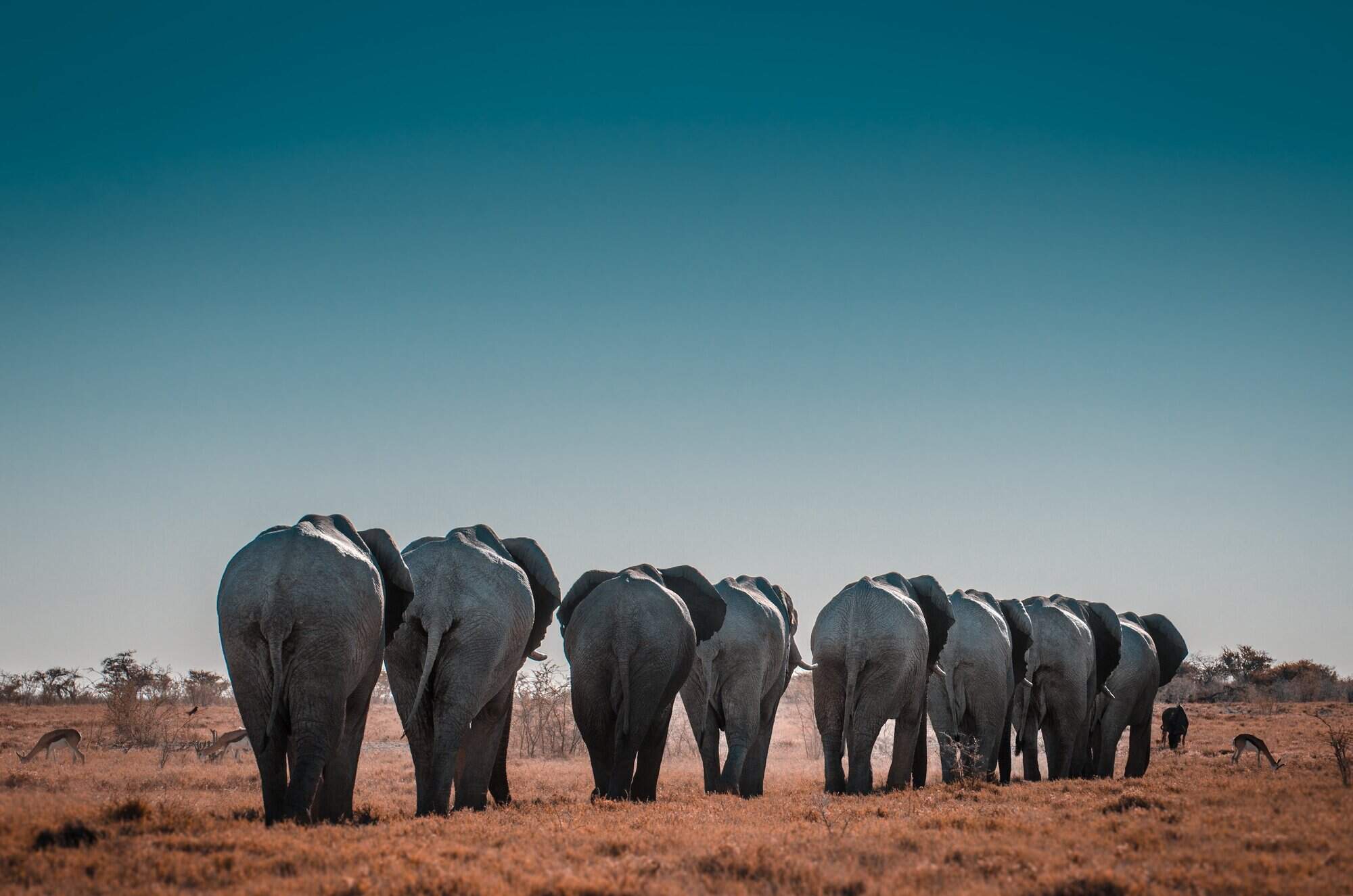 Halali Camp
"Halali Camp review"
2 nights
Arrived 30 Jul 2009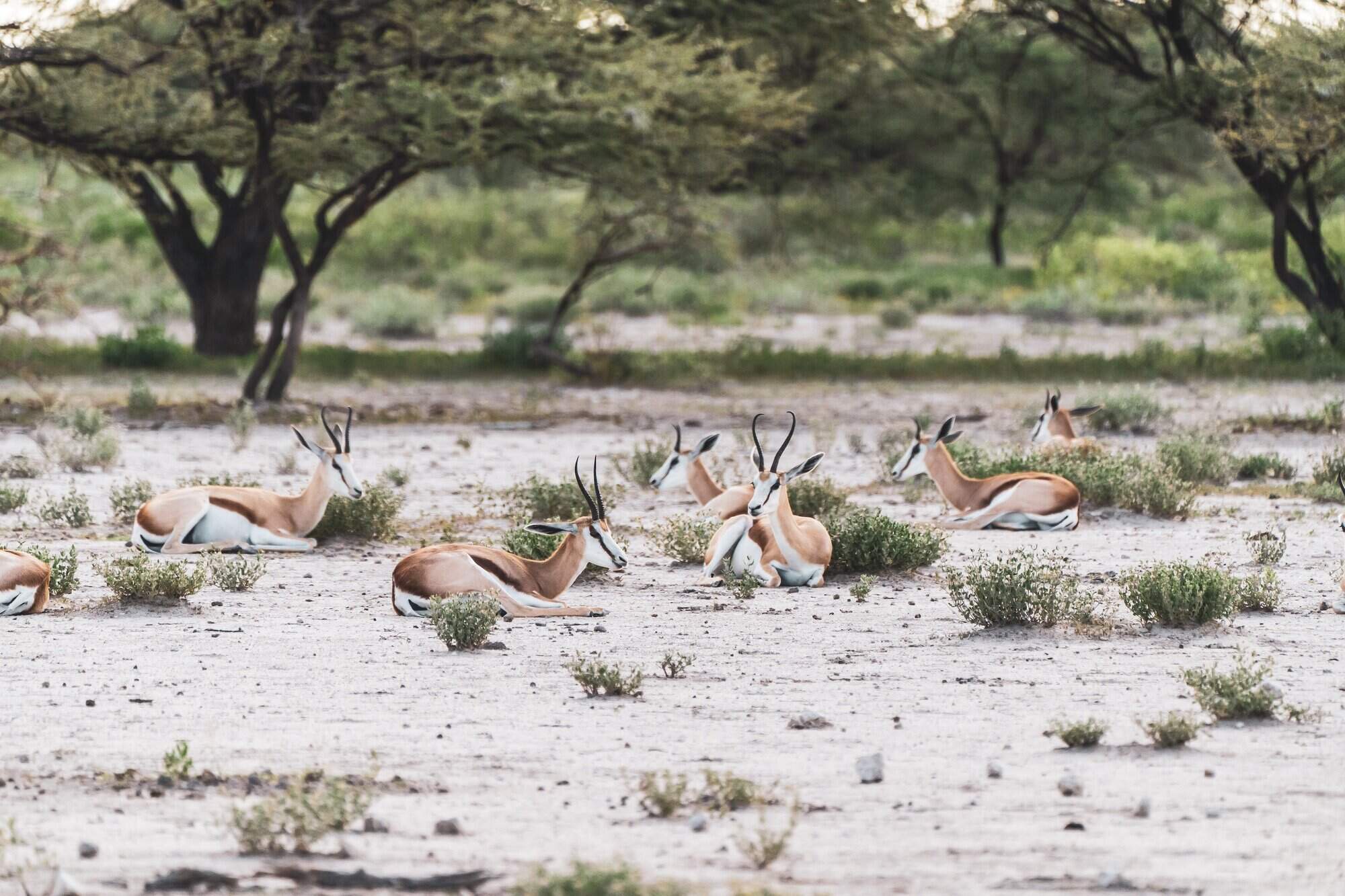 Namutoni Camp
"Namutoni Camp review"
2 nights
Arrived 1 Aug 2009

Erongo Wilderness Lodge
"Erongo Wilderness Lodge review"
3 nights
Arrived 3 Aug 2009