Travel reviews by Mr & Mrs VanZylrus from UK
South Africa between 31 Aug 2017 and 18 Sep 2017
"EA had organised the majority of our trip and we were very happy with our choice of accommodation and the arrangements made."
---

Acorn House
"Acorn Guesthouse review"
2 nights
Arrived 1 Sep 2017

Avondrood Guest House
"Avondrood Guest House review"
2 nights
Arrived 3 Sep 2017
Lodge not featured by Expert Africa

Swiss Villa
"Swiss Villa - by name only"
1 night
Arrived 6 Sep 2017
Lodge not featured by Expert Africa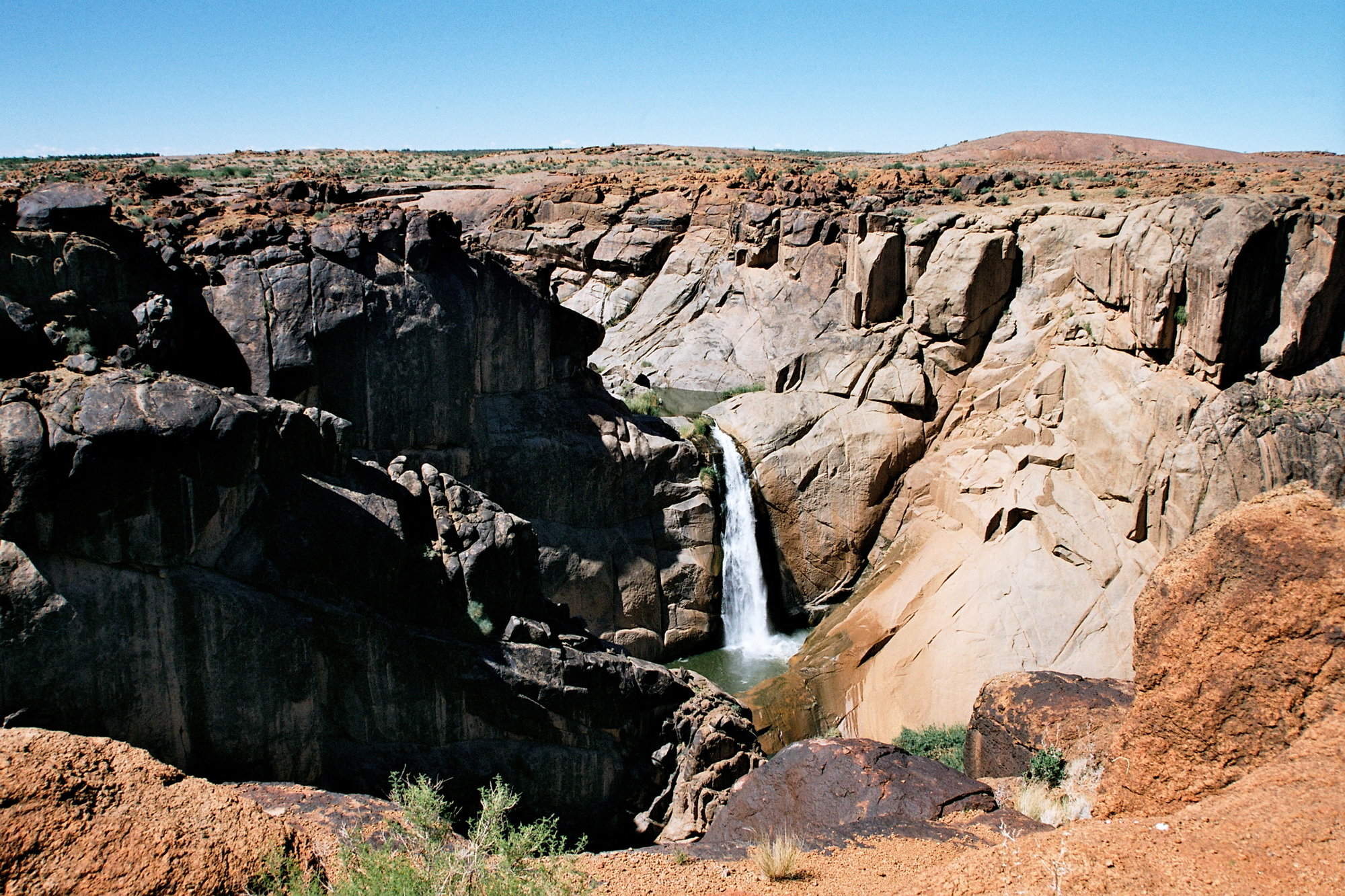 Augrabies Falls Restcamp
"Augrabies rest camp"
1 night
Arrived 8 Sep 2017

Vanzyls Rus Hotel
"VanZyl Rus "
1 night
Arrived 9 Sep 2017
Lodge not featured by Expert Africa

Kgalagadi Lodge
"Kgalagadi Lodge review"
2 nights
Arrived 10 Sep 2017
Lodge not featured by Expert Africa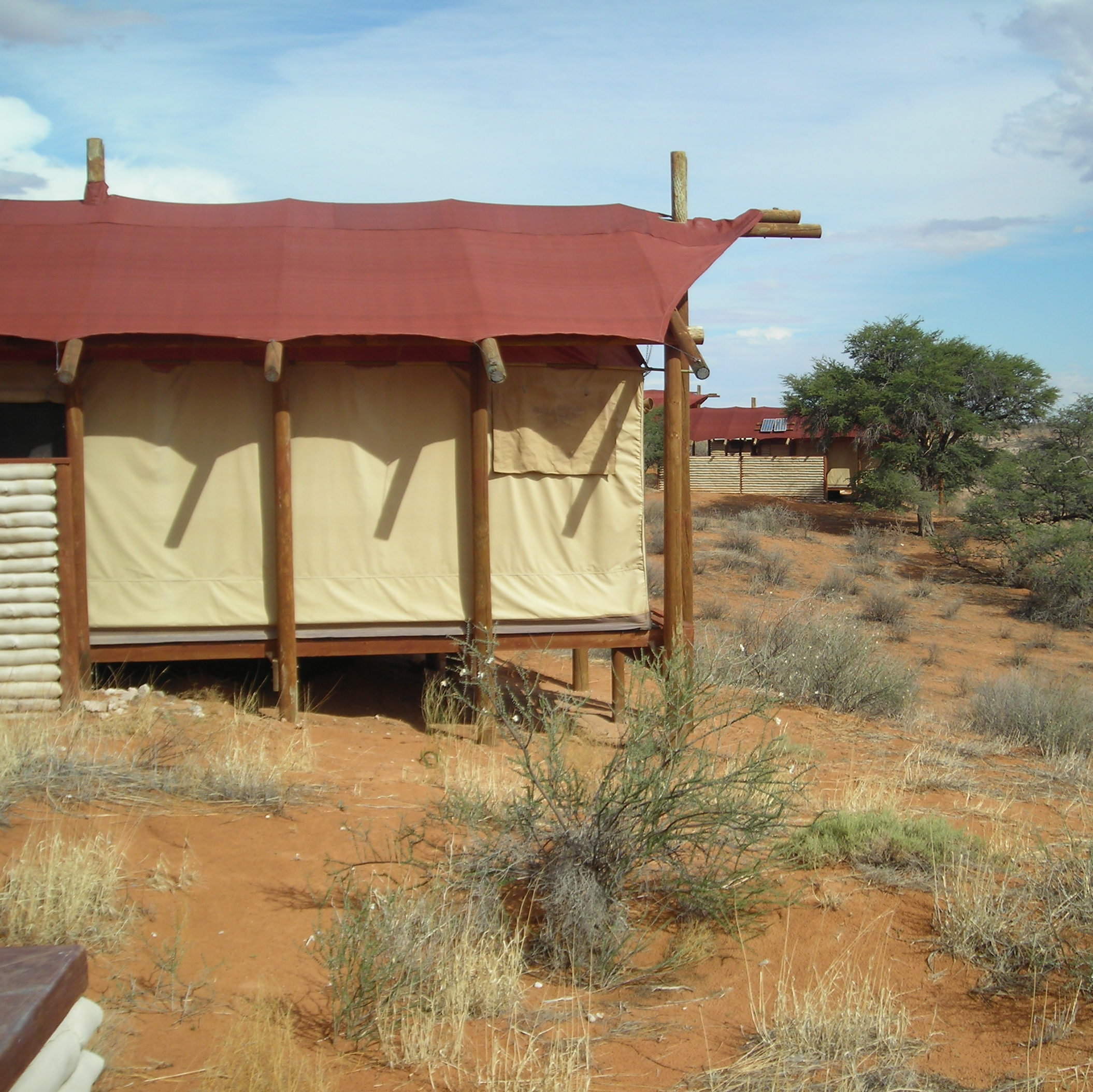 Kalahari Tented Camp
"KTC "
3 nights
Arrived 12 Sep 2017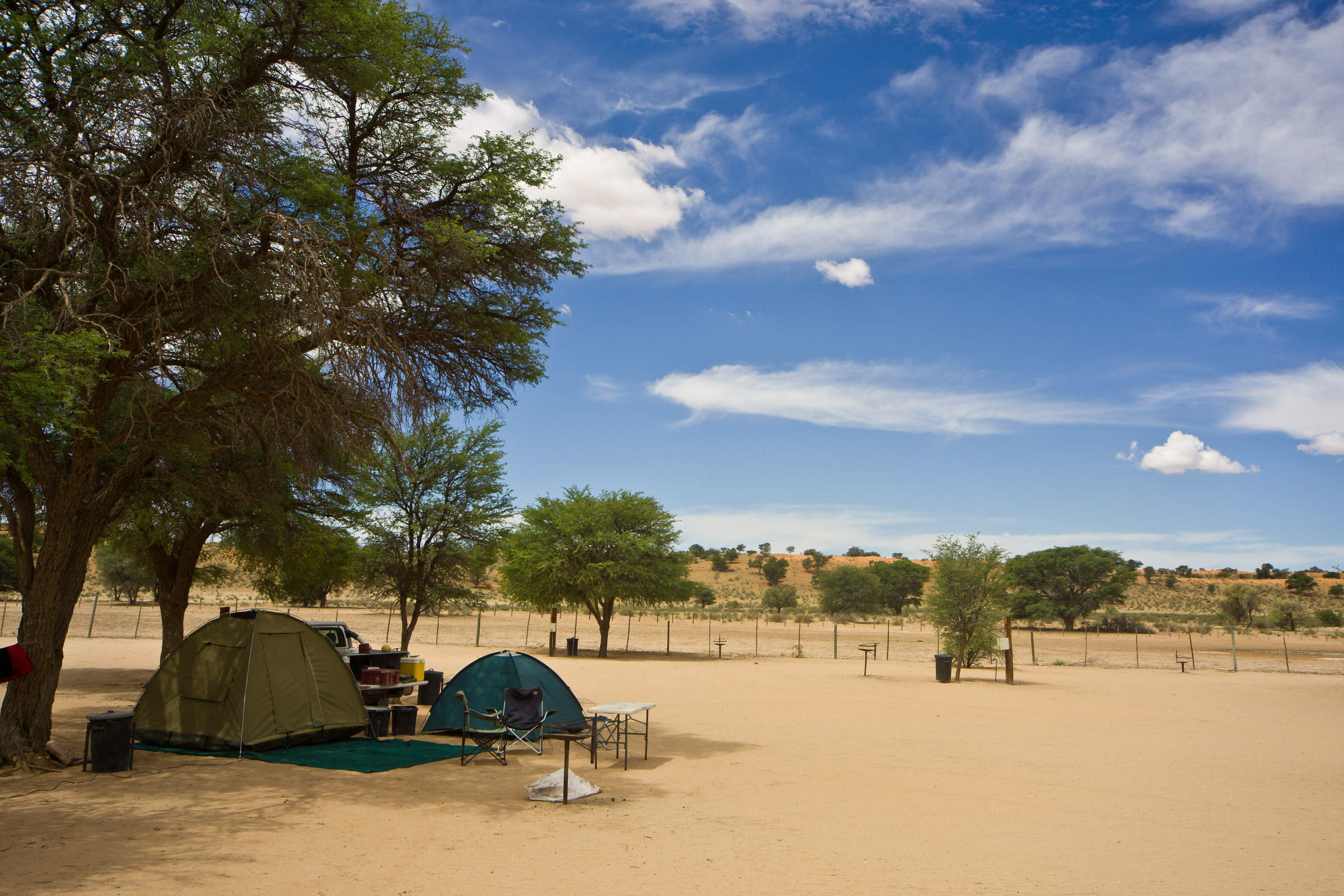 Mata Mata Rest Camp
"Mata mata "
1 night
Arrived 15 Sep 2017
In search of Orlov,Sergei & Oleg in red dunes
South Africa between 16 Sep 2016 and 3 Oct 2016
"As always with EA you know what you get: Expert Service! This time around it's no different.

Our long awaited and thoroughly planned first trip to Kalagadi Transfontier all looked good until British Airways threw the spanner in by rescheduling our flight to depart 14hrs later than the original time. However Tracy expertly resolved the problem by booking us to SAA and we were on our way to KTP!

We had an excellent trip and thoroughly enjoyed the whole experience of the Kalahari.

Suggestions to help us improve our trips or our service:

Website a bit too complicated - lots to digest"
---

Vanzyls Rus Hotel
"A very quirky place in a far far away place"
1 night
Arrived 17 Sep 2016
Lodge not featured by Expert Africa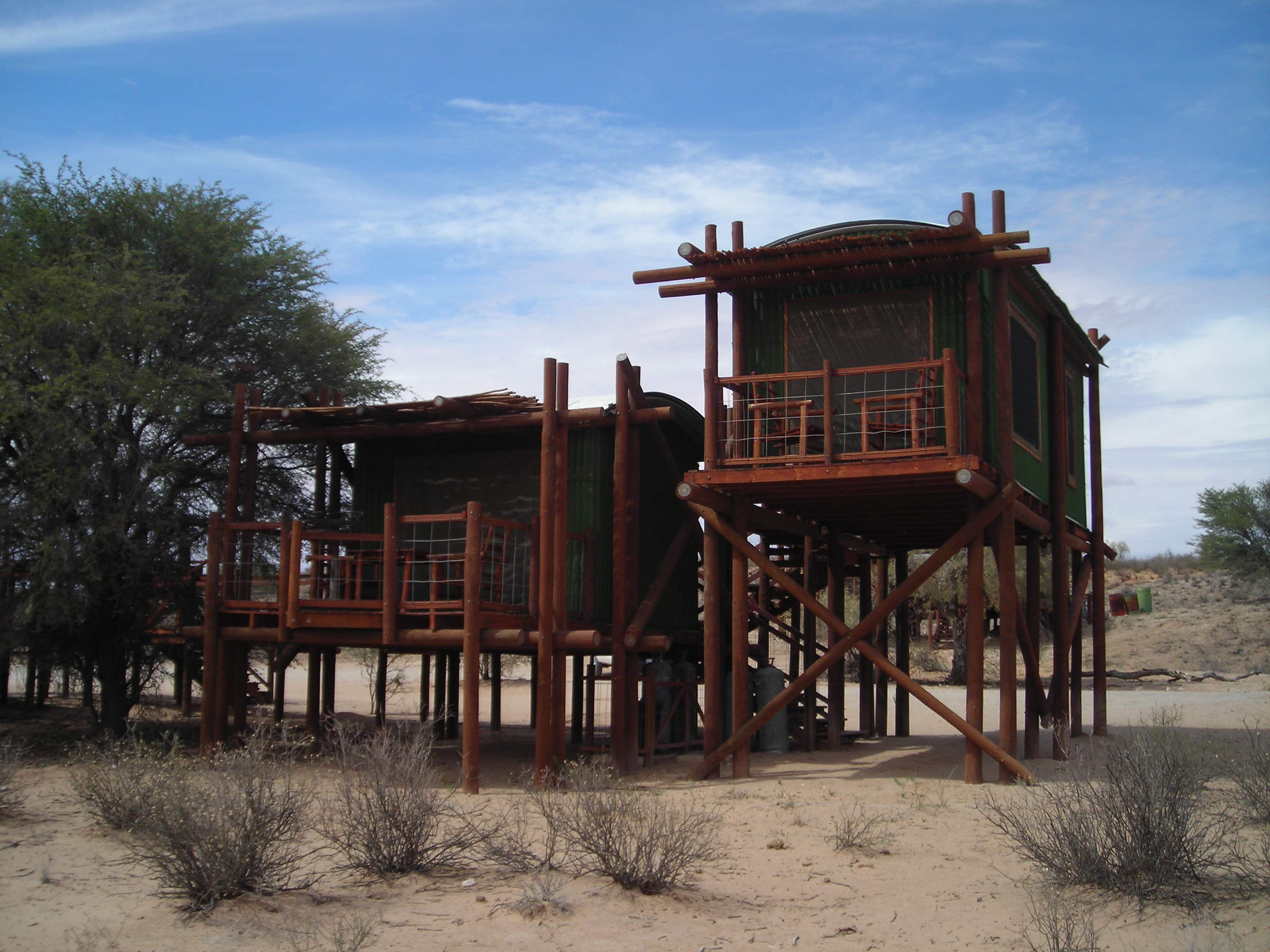 Urikaruus Wilderness Camp
"Great camp"
4 nights
Arrived 18 Sep 2016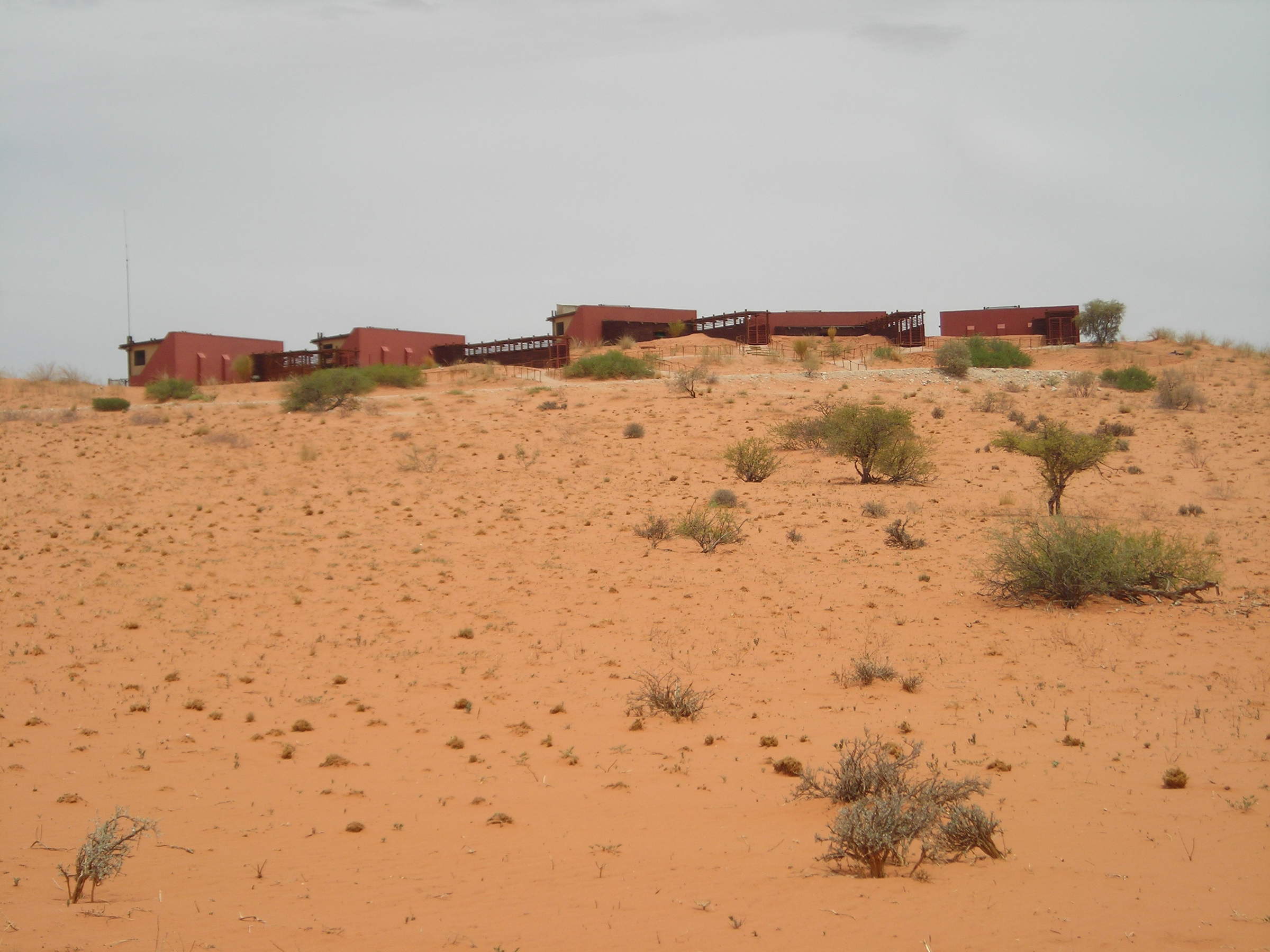 Kielie Krankie Wilderness Camp
"Proper Dunescape!"
2 nights
Arrived 22 Sep 2016
African Adventure in more ways than one!!!
Namibia and 2 other countries between 25 Sep 2009 and 18 Oct 2009
"We planned our trip a year and a half ahead of our travel date, which allowed us to book all the accommodation that we wanted to stay in at the places we wanted to visit. Maruska is fantastically knowledgeable and very friendly and always tried to match our wishes with the places that she knew would suit us. This proved very much the case with KTC. We were sad that Maruska had moved to New Zealand, by the time we returned, however, we had the pleasure of meeting Chris McIntyre and Tracy Lederer who were also very kind and helpful on our return.

Prior to our departure in addition to Chris' books and the brochure, the literature and the organization of the vouchers and pictures of the places we were staying at, were excellent. We often spent time at airports spotting EA travel tags!!!
We also met other travellers who were equally happy with their EA trip.

We had the most wonderful trip, which surpassed all our expectations. We would definitely recommend Expert Africa to anyone wishing to travel to Africa, particularly for making it such a personally tailored experience. We certainly will be using EA on our next trip!

Just to mention as well we had a very comfortable stay at the Brigadoon in Swakopmund run by a lovely called Margaret ."
Feedback response
Maruska is still working full-time for Expert Africa - and has started our first overseas office, in New Zealand.
Arranged By Maruska AdyeRowe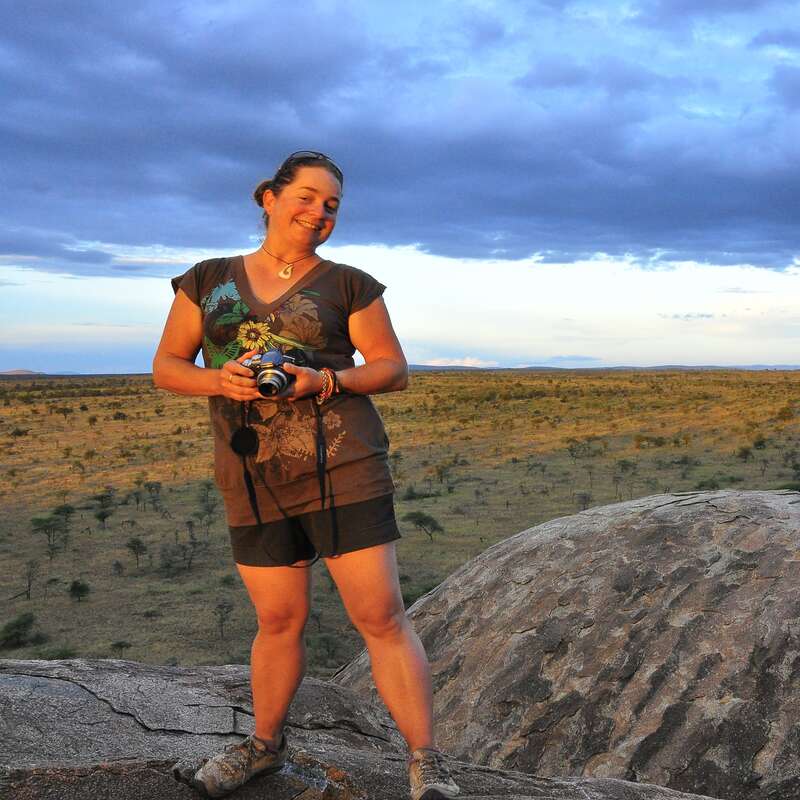 ---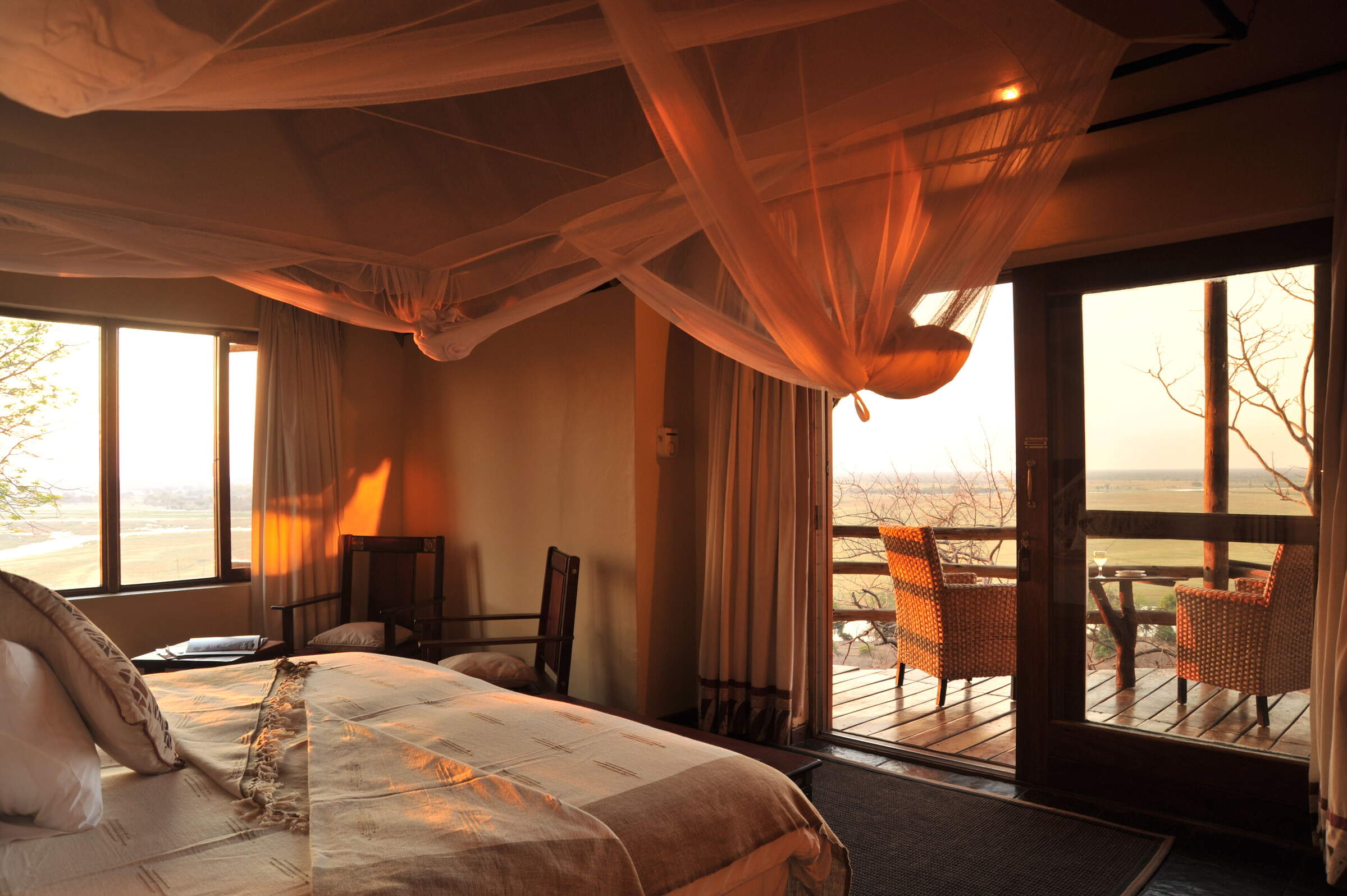 Muchenje Safari Lodge
"Beautiful lodge over looking the flood plains"
2 nights
Arrived 26 Sep 2009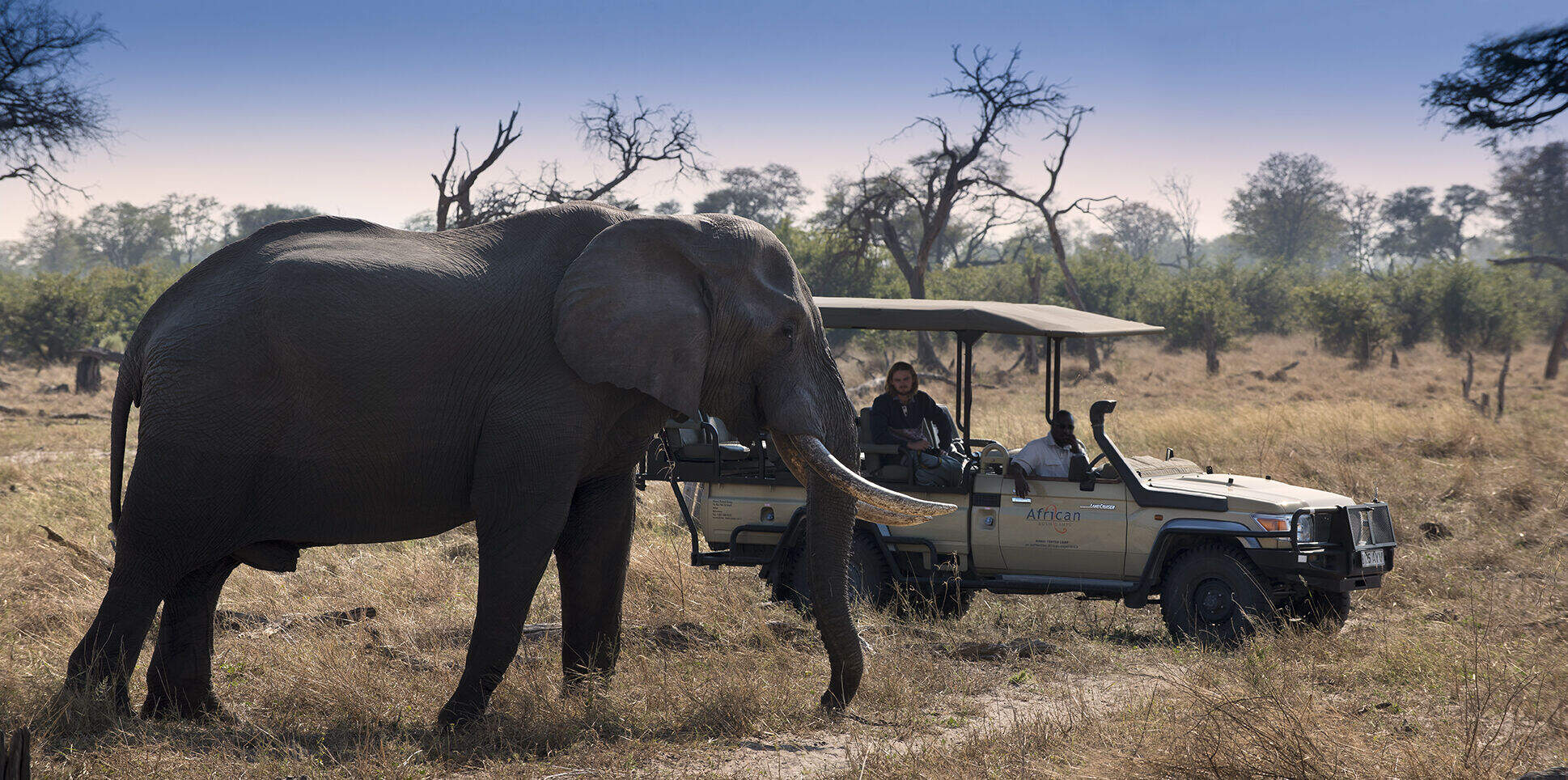 Khwai Tented Camp
"Camping at its best!!!"
3 nights
Arrived 28 Sep 2009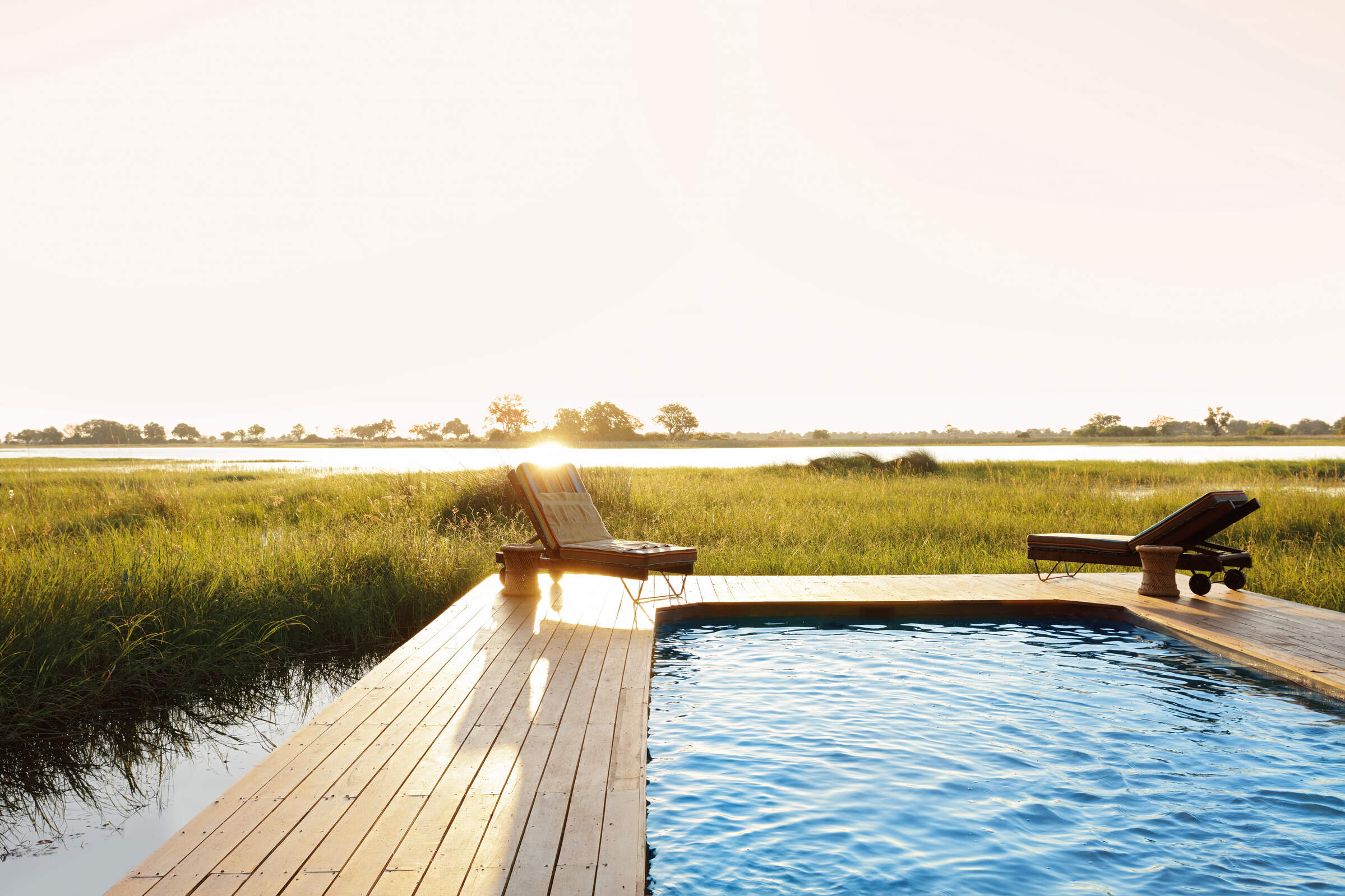 Mapula Lodge
"Beautiful place in the delta"
3 nights
Arrived 1 Oct 2009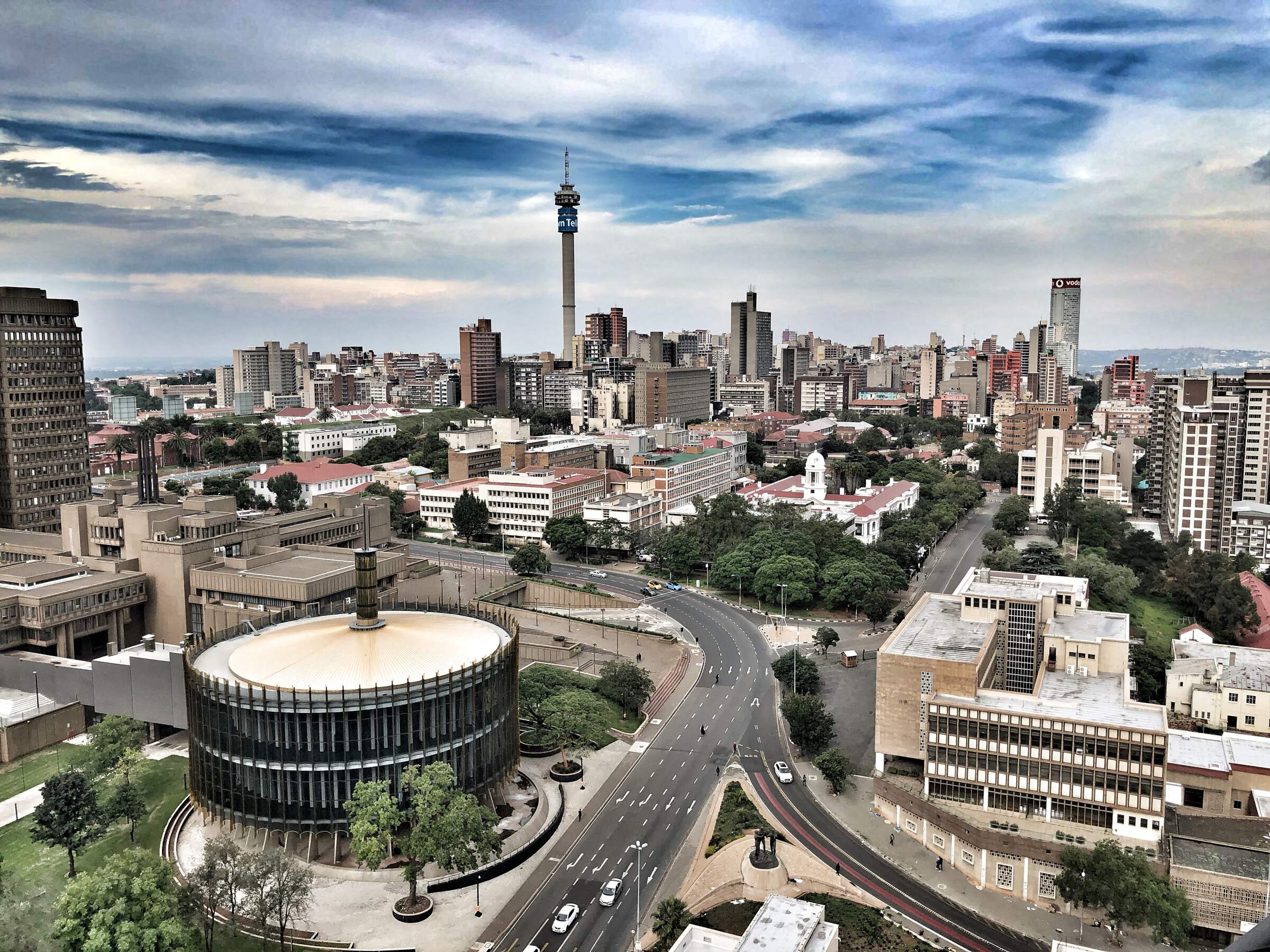 The Airport Grand
"The Airport Grand review"
1 night
Arrived 4 Oct 2009

Okonjima Plains Camp
"Brilliant place for Cheetahs!"
2 nights
Arrived 5 Oct 2009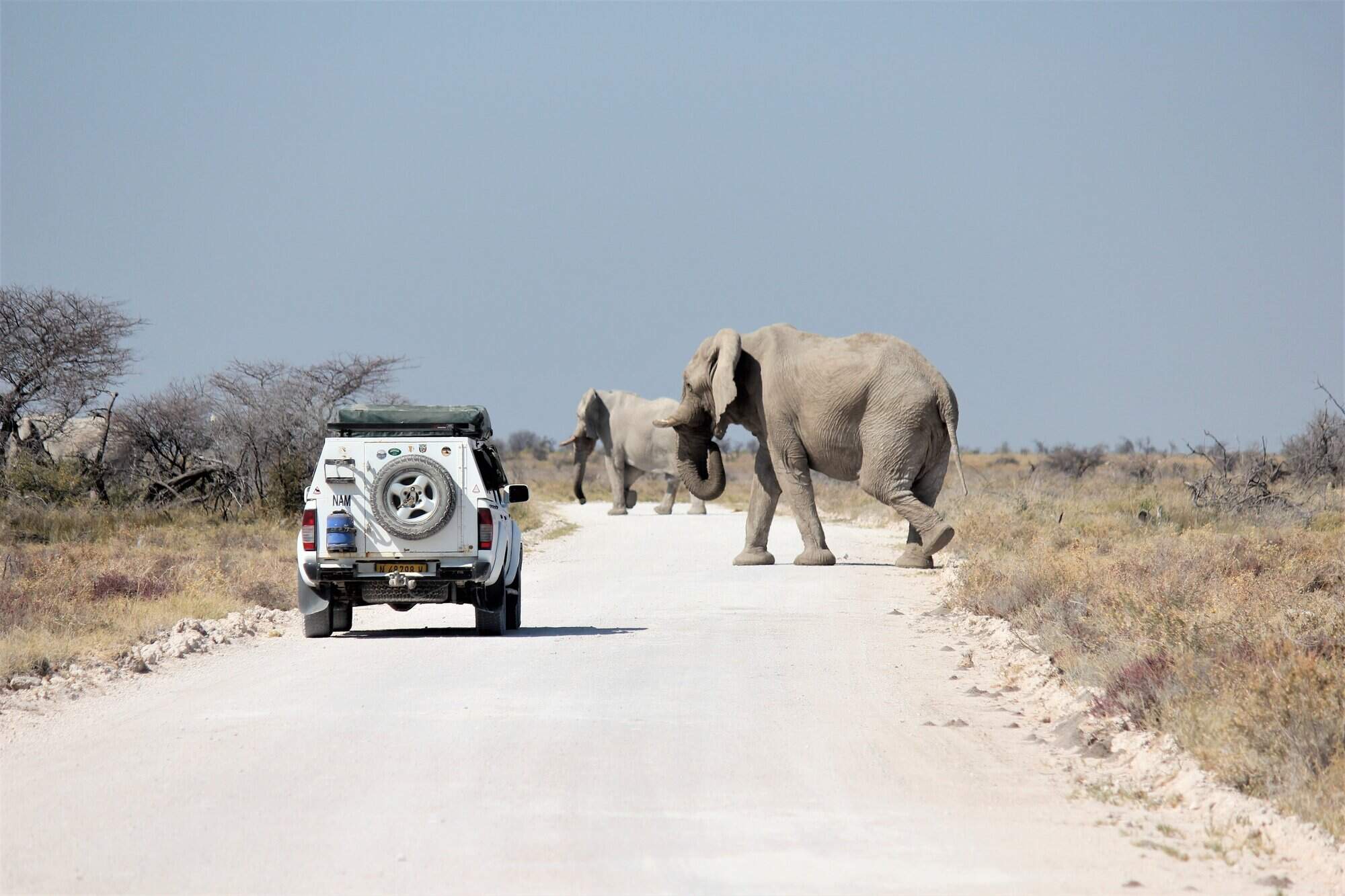 Okaukuejo Camp
"Wonderful Waterhole!!"
2 nights
Arrived 7 Oct 2009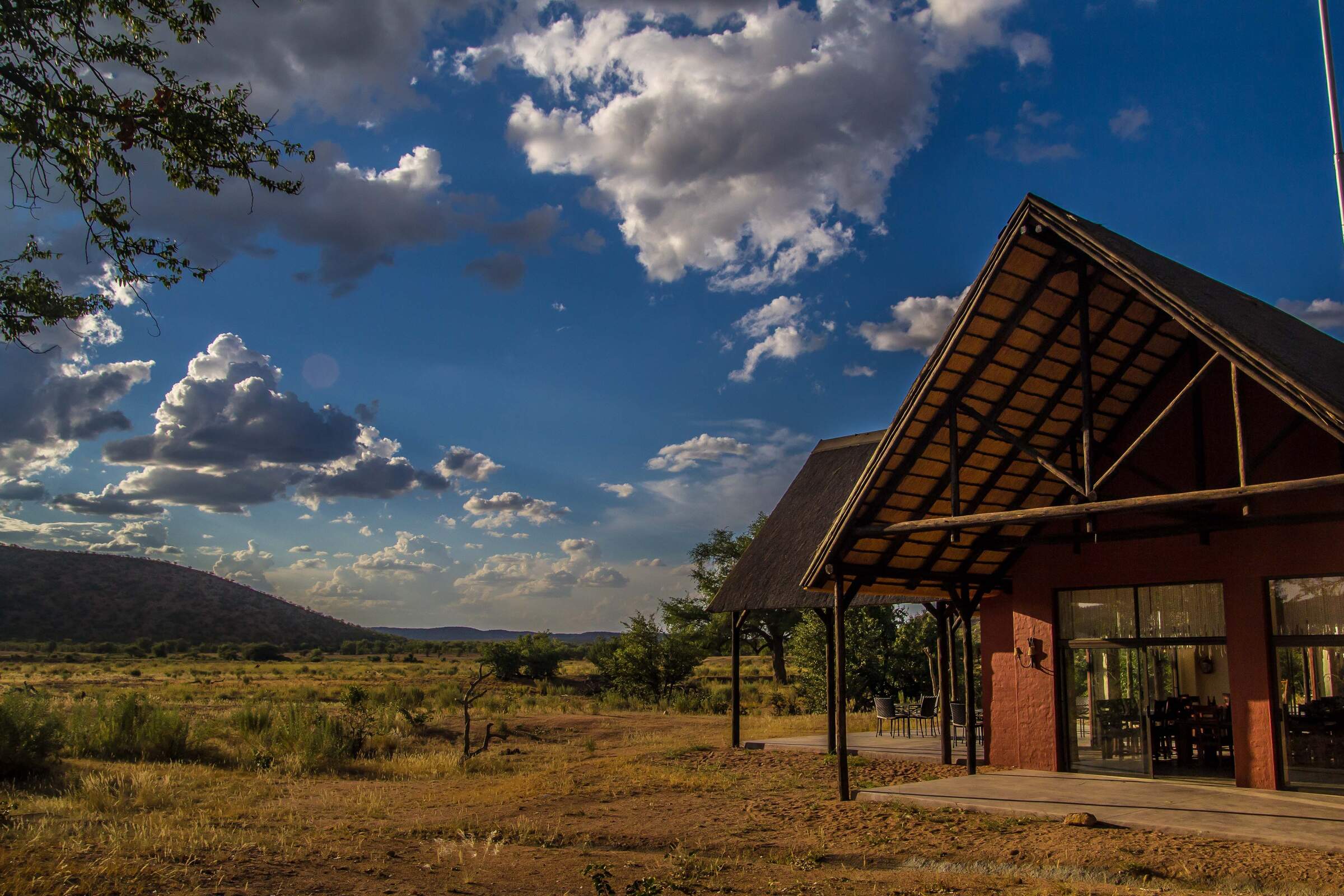 Hobatere Lodge
"Stunning Location....But...."
1 night
Arrived 9 Oct 2009
Feedback response
---
Hobatere Lodge has recently undergone refurbishments and tell us that this is the first complaint about any of the rooms being small and gloomy. They comment that whilst this may be the case when compared with other lodges visited by these travellers earlier in their trip, in Botswana and Namibia, they don't feel that this is entirely fair as many of their earlier destinations were more costly lodges.

Perhaps we, at Expert Africa, should have gone to greater lengths to flag up to our travellers to expect smaller rooms at Hobatere than at their previous lodges – and emphasise how different this lodge is from the previous ones in their itinerary.

Similarly, Hobatere wanted us to make the valuable point that the 'rules' of a game drive in Namibia are very different from those in a private wildlife reserves in Botswana. The latter restrict the number of visitors into their private wilderness reserves but then charge much, much more to cover the operational costs. When relatively few visitors come into an area of wilderness it is possible for guides to 'off-road' for a closer look at something of interest. Namibia's drier climate and even more arid landscape mean that the ecosystem more fragile there – and 'off-read driving', for example, is often not done for ecological reasons

Hobatere Lodge commented that they are always willing to help where they can, or to explain why if they can't. However, they can only do this if the guests voice their concerns to the staff immediately. The mosquito nets in the rooms are new, but get used daily and inevitably they do get holes from wear and tear.

The game drive vehicle mentioned seats 16 with the idea that this allows plenty of space for photographic opportunities. Had the guests requested a smaller vehicle then Hobatere says that this could have been discussed and arranged.

Hobatere also comments that their guides are all local guides who have had no formal education and often don't have long term experience in imparting their knowledge as a teacher might. They are trained in house and this is an ongoing process. The guides know a lot about their surrounding environment and its flora and fauna so should any guest need more information about any aspect, then all they need to do is ask the guide the relevant questions. The guides enjoy having questions thrown at them; this inevitably leads to further dialogue. Should the guide not be able to expand then the lodge staff would be able to help once guests are back at the lodge. Having said that, Steve Braine of Hobatere says that he has taken note of the comments and plans to apply this to ongoing training.

Hobatere notes that there appears to have been some confusion over who the lodge managers were. Although Steve Braine and his wife own Hobatere, they employ managers to help them. The lady who showed these guests to their room was the manageress. Steve is often available to meet guests himself. However, on this occasion he had just returned from Windhoek where his wife had just undergone an operation and was taking a little time out with her.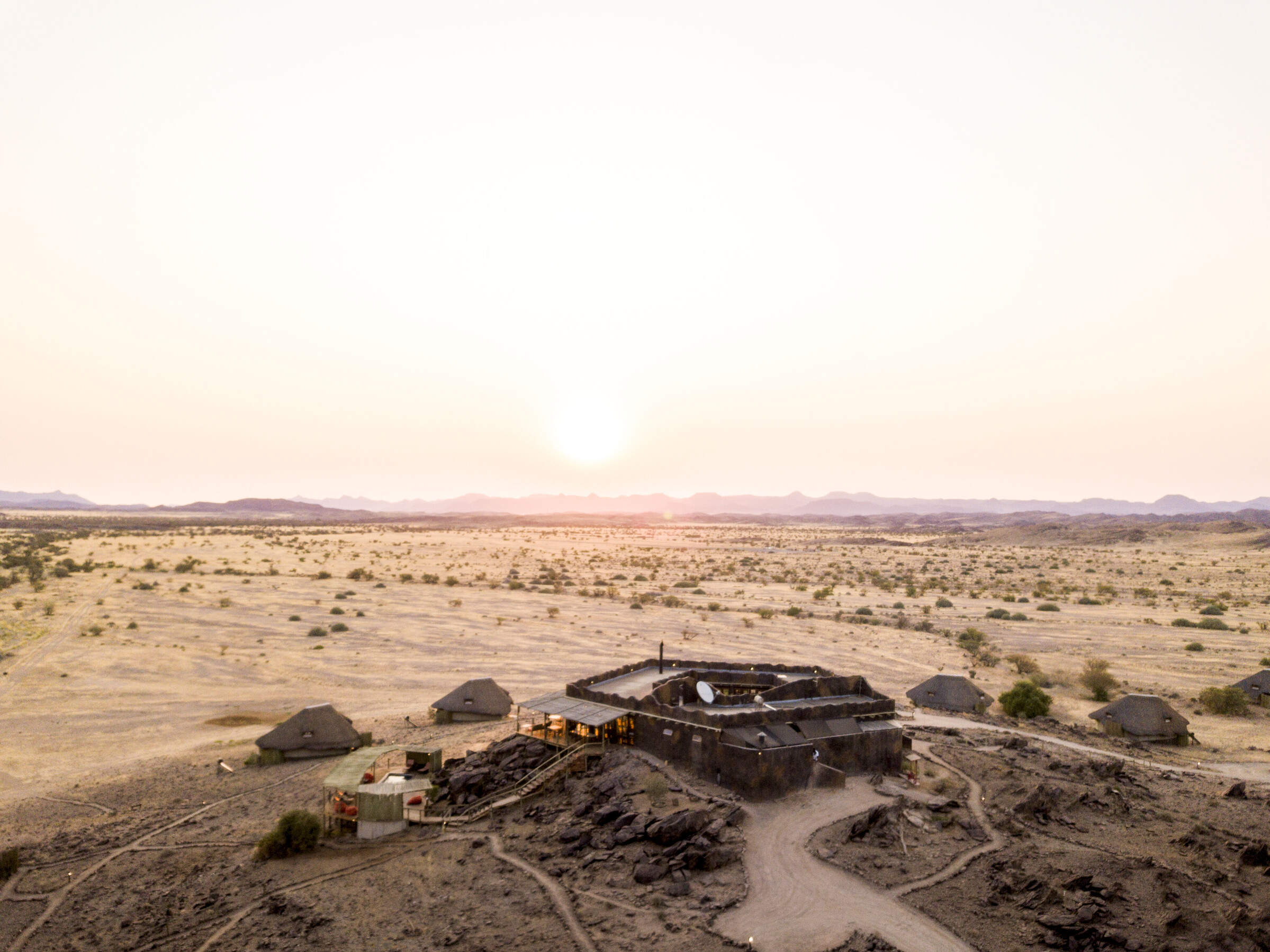 Doro Nawas
"Weird but Wonderful!!"
2 nights
Arrived 10 Oct 2009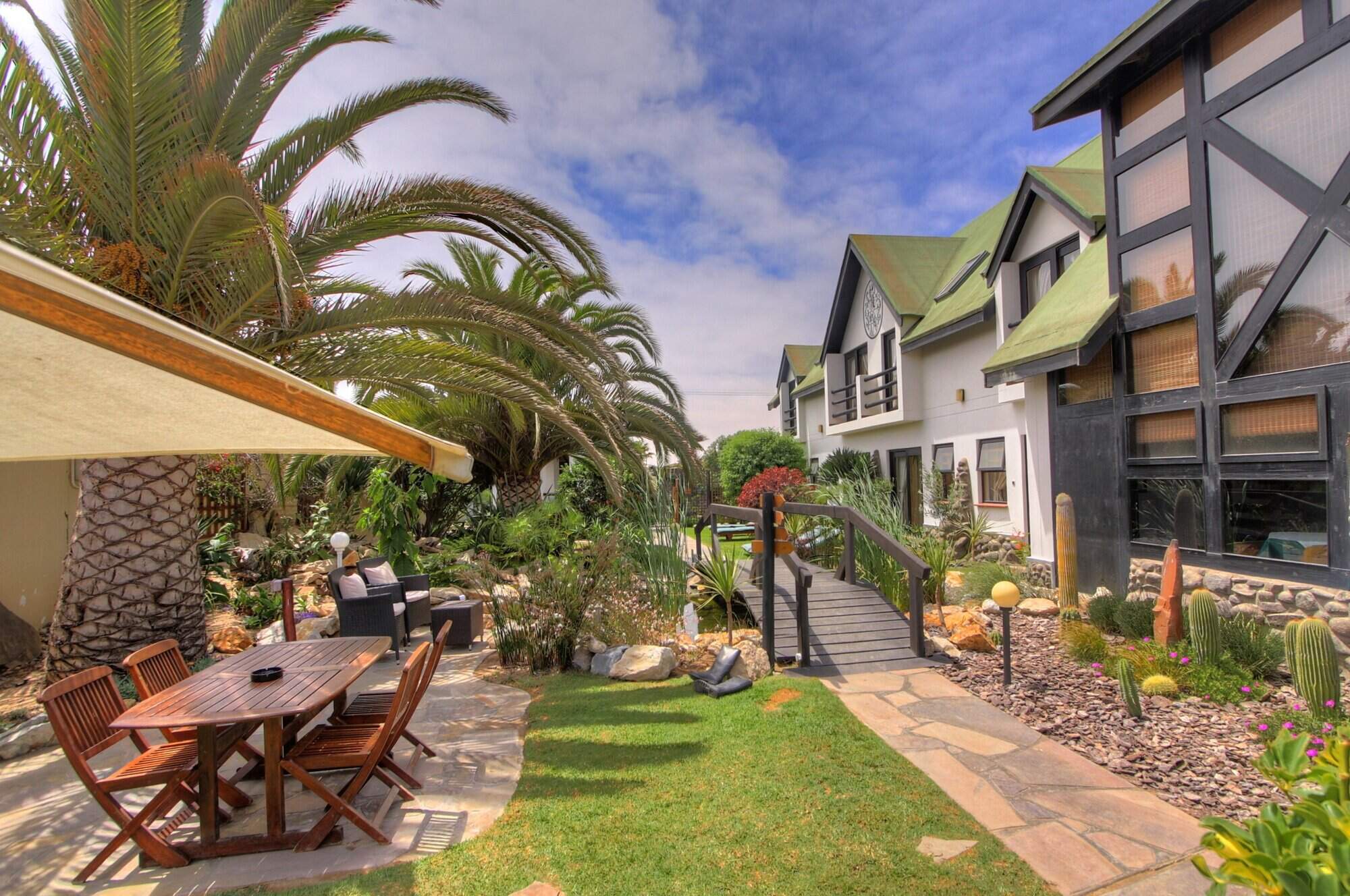 Sam's Giardino
"Sam's Giardino"
1 night
Arrived 12 Oct 2009
Feedback response
---
Sam of Sam's Giardino was dismayed to hear that these travellers did not enjoy their stay at the guest house. He was surprised to hear that they had not slept well during their stay and comments that the double beds are 200x153cm with a Sealy posturpedic mattress and made up with good quality white linen cotton percale sheets imported from South Africa. Should guests prefer separate beds it is possible to request a twin-bedded room for a stay at Sam's Giardino. It is also possible for guests to request a change of rooms during their stay if they are not completely satisfied with the room allocated to them.

Sam is sorry that the guests found the room dark. Since receiving this feedback, the plants outside the window have been cut back creating more light.

Sam explains that newly arrived guests are greeted at reception and checked in. They are then guided to their room and shown the facilities on offer at the guesthouse. After settling in, the guests are invited to the bar where they are offered a map of Swakopmund and can discuss the attractions, activities and restaurants available to them. It is also possible to enjoy a 5-course dinner at the guesthouse. The reason dinner reservations must be made by 5pm is because the chef only cooks with fresh produce and the quantity available is arranged according to the demand.

Sam apologises to these guests and says he is sorry that they felt they didn't receive a welcoming arrival nor the proper attention they should be offered. As the guests noted, Sam trains his own staff and so quality of service is even more important to him. Expert Africa is sure that this feedback will only serve to help Sam ensure friendly and professional service for future guests.


Bishops' Court, South Africa (this camp has since closed)
"Wonderful place!!"
3 nights
Arrived 15 Oct 2009
Lodge not featured by Expert Africa