Useful links featuring Green and Blue

Download a PDF...
To read what we say in our brochure, click on the link to download the brochure section including Green and Blue. To save a copy onto your computer, right-click on the link and select 'Save Target as...'.
Useful links...
We want you to understand more about Green and Blue. We're not shy to direct you to their own website as we're confident that a trip there with us will cost you the same or less than booking it any other way, even directly. So follow the links below for more information.
Green & Blue's website
Click here for Green and Blue's stylish website, which has lots of photos and is partly in German.
Green & Blue is often combined with:
Sort by:
Name


|
% of trips


|
Traveller's rating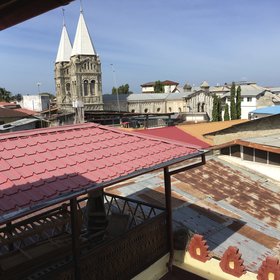 Jafferji House
|
33%
|


Opened in 2012, Jafferji House is a boutique hotel located in the heart of Stone Town. This building was the childhood home of locally renowned photographer, publisher and tour operator, Javed Jafferji. He wanted to transform his home into a hotel without losing its historic ...
Read more about Jafferji House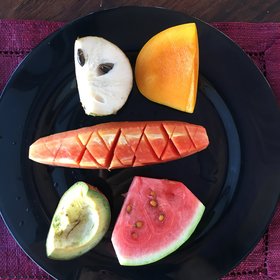 Emerson Spice
|
33%
|


Colourful, stylish and with a strong sense of place, Emerson Spice is a boutique hotel in the heart of Stone Town. It is one of two similar sister hotels a minute's walk apart. A fabulous rooftop restaurant and individually designed rooms add considerably to the attraction, ...
Read more about Emerson Spice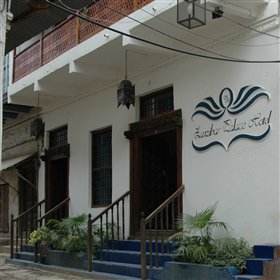 Zanzibar Palace Hotel
|
33%
|


Opened in July 2006, the Zanzibar Palace has quickly gained a reputation as one of the best boutique hotels in Stone Town. Zanzibar Palace Hotel is independently owned and the Dutch management team pride themselves on great service and personal attention to guests. The ...
Read more about Zanzibar Palace Hotel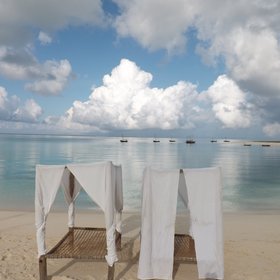 Kilindi
|
33%
|


Kilindi first opened its doors in March 2009 and it's created quite a buzz ever since as one of the best hotels on Zanzibar. It has filled a gap in the luxury end of the market, and when we last visited in November 2013, it was clear that it had settled very well into this niche...
Read more about Kilindi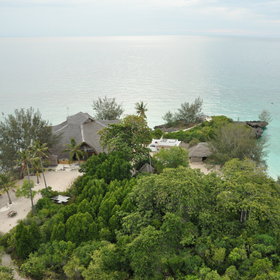 Chumbe Island Lodge
|
33%
|


Chumbe Island is a tiny coral island about six miles by boat from Zanzibar Town. Many years ago, Tanzania's had a military base here and strictly restricted access to the surrounding ocean. Thus the area's coral remained untouched – even by local fishermen. After that, ...
Read more about Chumbe Island Lodge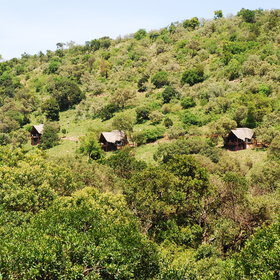 Saruni Mara
|
33%
On a wooded, south-facing hillside in the far north of the Mara North Conservancy, the Italian-owned Saruni Mara is a stylish and unfenced bush lodge with six individual cottage-villas. Unlike most other properties in the Mara's conservancies, it is built with a degree ...
Read more about Saruni Mara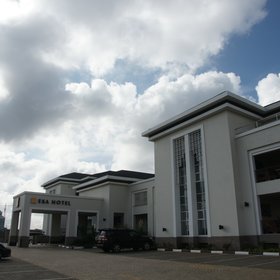 Eka Hotel
|
33%
|


This business-class hotel on the Mombasa highway is one of the closest in the capital to Nairobi Jomo Kenyatta International Airport – 12km away. Opened in 2012, it has a modern, functional style, late bar, and excellent buffet breakfasts. Arriving at the Eka, your vehicle ...
Read more about Eka Hotel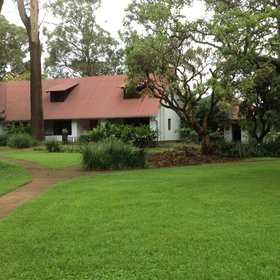 Plantation Lodge
|
33%
|


The privately run Plantation Lodge, first opened in 1998, lies between Ngorongoro Conservation Area and Lake Manyara National Park, a short distance from the bustling Tanzanian market town of Karatu. Set in three hectares (seven acres) of beautifully maintained gardens, ...
Read more about Plantation Lodge
Lake Manze Adventure Camp
|
33%
|

Lake Manze Adventure Camp opened in 2007 on a prime location overlooking Lake Manze, which is one of the more northerly of a series of lakes and rivers within a rich alluvial floodplain of the Rufiji River. Set in a grove of borassus, doum and wild date palms, it lies at ...
Read more about Lake Manze Camp
Oliver's Camp
|
33%
|


In the quiet south-east of Tarangire National Park, beside Silale and Lormakau marshes, Oliver's Camp is a lovely tented camp set on a low, sandy ridge. Open from June until the end of March, it is particularly good for wildlife in the height of the dry season, when the ...
Read more about Oliver's Camp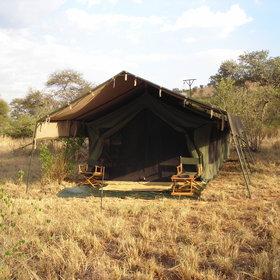 Nomad Serengeti Safari Camp
|
33%
|


Nomad Serengeti Safari Camp is a classic tented mobile camp for up to 14 guests. The camp changes location several times a year, broadly following the wildebeest migration around Tanzania's Serengeti National Park, when hundreds of thousands of animals move through the ecosystem...
Read more about Nomad Serengeti Camp