Reviews of Meno A Kwena
Wildlife sightings and reviews
13 independent comments and wildlife information from our travellers who have visited Meno A Kwena and kindly agreed to share their thoughts. They do not necessarily represent the views of Expert Africa
Wildlife sightings by our travellers
Starting in Apr-2022, 1 of our travellers have recorded their wildlife sightings at Meno A Kwena.















"Great tented camp experience at Meno A Kwena"
4 nights
Arrived 1 Jun 2008
"Even though we were struggling with the loss of our luggage, we really enjoyed the experience of being at this camp. Couldn't have asked for a better first camp to visit. The situation in the Kalahari; the location at the water hole; the laid-back atmosphere and friendly staff were exactly as we would have wanted. Our guide, Max, was knowledgeable, friendly, helpful at all times, and accommodated our requests.
The trip to the saltpans with the folks from Gweta Lodge was an added bonus, and one we would recommend to anyone.
Please pass on our thanks to David and Geoff for their help in locating our luggage and keeping us informed about what was happening."
See all these reviews: 10n in Botswana
"Meno A Kwena review"
3 nights
Arrived 15 Dec 2007
"$ 300 is to much for this location lead by amateurs.
What happened?
- The car almost lost the wheel because of 4 not fixed nuts !!! If the guide would not have checked the wheels we may would have come to death by an accident.
- While given a lift to the airport the police stopped the car. What a surprise: The insurance expired in November 2007. After discussions with the policeman we get the allowance to drive to the airport. Otherwise we would have missed oud plane (Thanks to Dave - our very good guide).
- The water for the bucket shower was usually cold.
- I was showering each time the same way and the same duration. Once the water went out because they did not filled enough water in the bucket shower. Poor.
- They never filled up my water for washing my teeth. So I had to use the mineral water for my teeth.
- We had to drive 2-3 hours to come to good game viewing spots. That is too long.
- Walking Safaris without a gun is in my opinion not safe. Even if the probability to have to use a gun is almost 0%, it gives the customer a safer feeling. So we decided not to go to a planned and appreciated walking safari because of security reasons.
==> This location is not worth to visit (expect of the nature). You better invest the $300 a day for other and better managed camps. It was disappointing."
See all these reviews: 14n in Botswana
Feedback Response
---
We were sorry that this traveller was disappointed by Meno a Kwena. We have discussed these comments extensively with David Dugmore, the owner of Meno a Kwena, who made a number of insightful points.

Re: the wheel nuts. Safari vehicles usually work a lot harder than city cars. Any good safari lodge will regularly maintain their vehicles, and Meno a Kwena is no exception. Despite this, problems can occur – so guides and managers will always keep an eye on their vehicles between services. In this case, the guide noticed that the wheel nuts were coming loose – so he fixed them before they caused a problem.

We regard this as part of a good guide's job. David tells us that there has never been a serious breakdown with a vehicle at Meno A Kwena. However, as a emergency precaution, each of the camp guides carry a satellite phone.

Re: the vehicle's license disc. This was not displayed on the vehicle's windscreen as it should have been because the vehicle had been fitted with a new windscreen a few days previous. (After a bird had flow into it, and cracked it!) The police questioned its absence, and were happy with this explanation. This vehicle did have an up-to-date tax disc, it just wasn't on it at the time.

Re: the water issues. We've never had any problems reported on this before, but David has discussed these issues with the camp's manager, and measures will be taken to ensure that these issues are rectified for future visitors.

In general, we are very clear: 'If you have difficulties of any nature whilst on your trip, it is imperative you let the agent, or lodge manager know exactly what the problem is. If you only voice problems to us on your return, we are powerless to help.' Had this traveller asked the manager to ensure the water for their bucket shower was warm, and requested that the wash basin was filled regularly, then we feel sure that these issues would have been solved there and then.

Re: the long drive to game-viewing spots. Wildlife is unpredictable as it moves and migrates in search of better feeding grounds and water. This is especially true in the Kalahari, during December, when the herds of zebra and other animals follow the localised rain storms over a vast area. At Meno A Kwena there is always some wildlife to see in the vicinity, although many of the herds will move away after the first rain fall. The possibility of this happening at this time was described to these travellers when planning their trip.
Once the zebra herds and other wildlife move away from Meno A Kwena then the activities offered by the camp range over a larger area. These might include a day trip to Makgadikgadi Pans National Park, about 30 minutes' drive away, or to Nxai Pan National Park, 45 minutes' away. These trips follow the zebra migration as well as spending time searching for other interesting wildlife along the way.

This client commented that, in their opinion, walking safaris without a gun are not safe. We completely understand this traveller's feelings, and have some empathy with them. We are pleased that this traveller opted not to walk, and that they drew this to our attention. When we put the question to David, he commented: "With regards to walking with/without a rifle, I trust guides with wildlife, but do not trust anyone with a rifle. My experience growing up with a hunting safari guide father, my time in the Rhodesian bush war, and over 20 years in the safari business has taught me that a rifle is the biggest danger to us when walking in wildlife country. Most injuries and death on safari involve rifles than not. When I ask my Naro Bushman guide if he would be happier carrying a rifle, his answer is, why? I have never had an issue with a single guest in my safari career decline a walk because we do not carry weapons. If they cannot trust us in the bush without a rifle then they should not even come on safari."

Whilst this is quite an extreme view, we also have a lot of empathy for the view that rifles can, sometimes, cause more problems than they solve. So we believe that David does have a point here. He continued to comment: "Our walks are not about seeing the animals so much as experiencing being on foot in the bush with a guide who shows them aspects of nature other than the lions, elephants, buffalo etc. They are about the plants, insects, spoor, and how native Africans live with nature for food and survival, making fire with sticks, digging for water in tubers and bulbs, making francolin traps, and avoiding situations where survival is compromised by dangerous wildlife! The trouble with rifles is they give the guide and guests a false sense of security that allows them to enter a situation of danger and take chances they ought not to make."

So there are two sides to this coin…

Having said that, we had believed that Meno a Kwena's walking safaris were only led by armed guides, so we are very grateful that this traveller drew our attention to this. As the result of these comments, we are taking this issue up with Meno a Kwena in more detail – and are suggesting that our guests should not to walk at Meno a Kwena if walks cannot be carried out with an armed guide.
"Never again!"
3 nights
Arrived 15 Dec 2007
"Thsi was a terrible experience. These people are amateurs. The location is truly sad. The watering hole was set up to attract animals, just for the tourists sitting at the top of the cliff. It is an ecological disaster: prey animals get traped around the water hole - cheap food for lions. The manager tried to force us to go on a nature walk, with an unarmed guide. All walks are done like that. This is a risk nobody should take. We had to go through lengthy and unpleasant discussions with the manager in order to be able to do the activities we wanted to do.
During our stay, we drove in a completely rotten car which had no insurance. At the end of one of our day trips, we almost lost a wheel (4 bolds were gone, the 2 ones left were loose). On our way back to Maun, we were stoped by the police, because of the missing insurance. Our guide somehow managed to get us through to Maun."
See all these reviews: 14n in Botswana
Feedback Response
---
We were sorry that this traveller was disappointed by Meno a Kwena – they visited with their friend, Mr B from Zurich, whose comments, below, make several of the same points.

Our responses are also below. In general, whilst we understand why these comments are made, we disagree with some of their conclusions.

Regarding the waterhole … the scientific evidence is clear: this waterhole is vital for the game. Recent scientific studies of the Makgadikgadi Pans have strongly recommended more like it along the length of the Boteti and, currently, these are being built by the park's authorities.

From our own recent visits, we understand that Meno a Kwena is different from most camps in Botswana. However, for the right visitor we know that it can be a highlight of a trip to Botswana. We view it as an original, owner-run camp which shows a real commitment to the environment, the wildlife and the local community. Talk to us if you are thinking of visiting Meno A Kwena.
Holiday styles & special interests in Botswana
From birdwatching breaks to walking holidays, find great ideas for your trip in Botswana.
---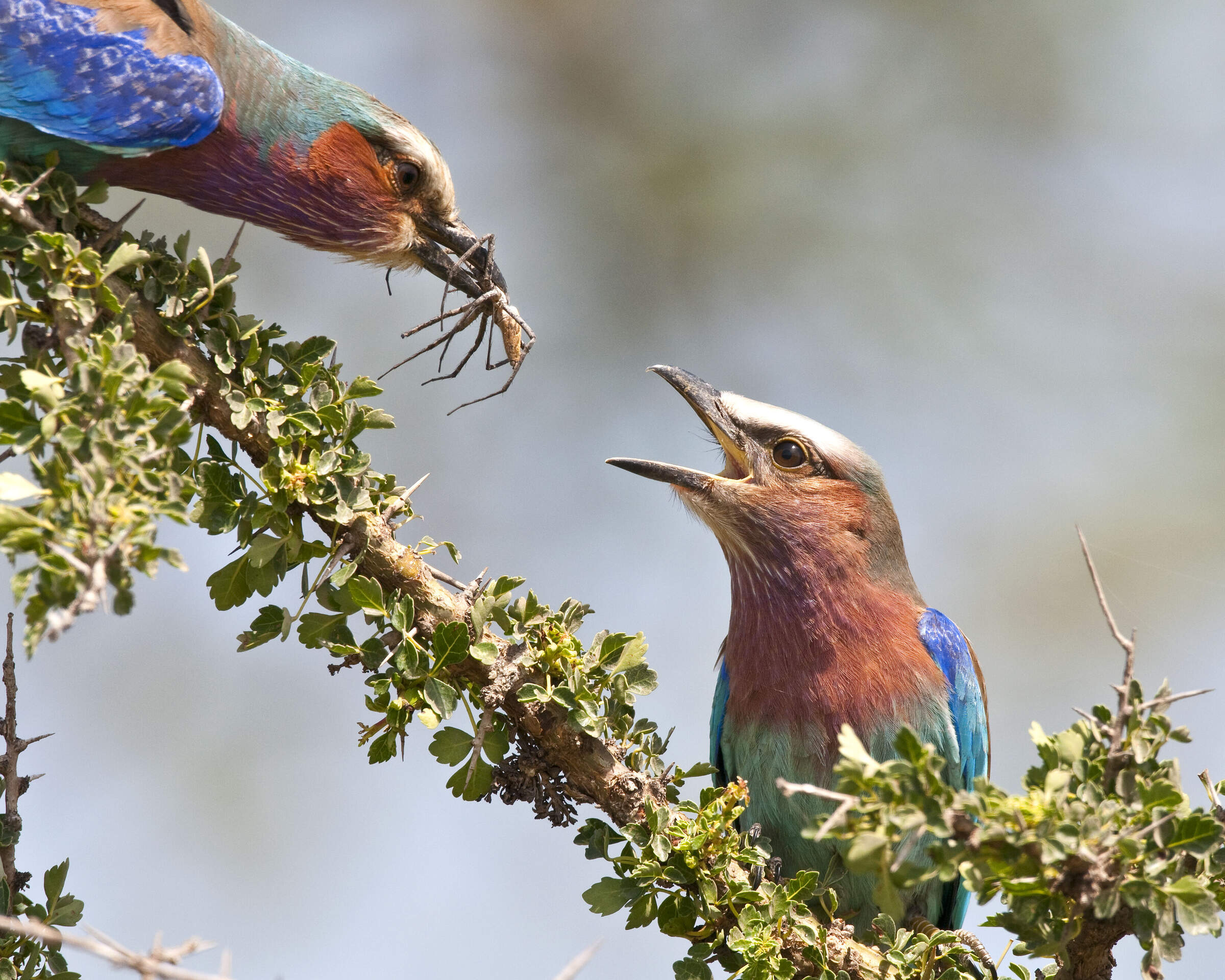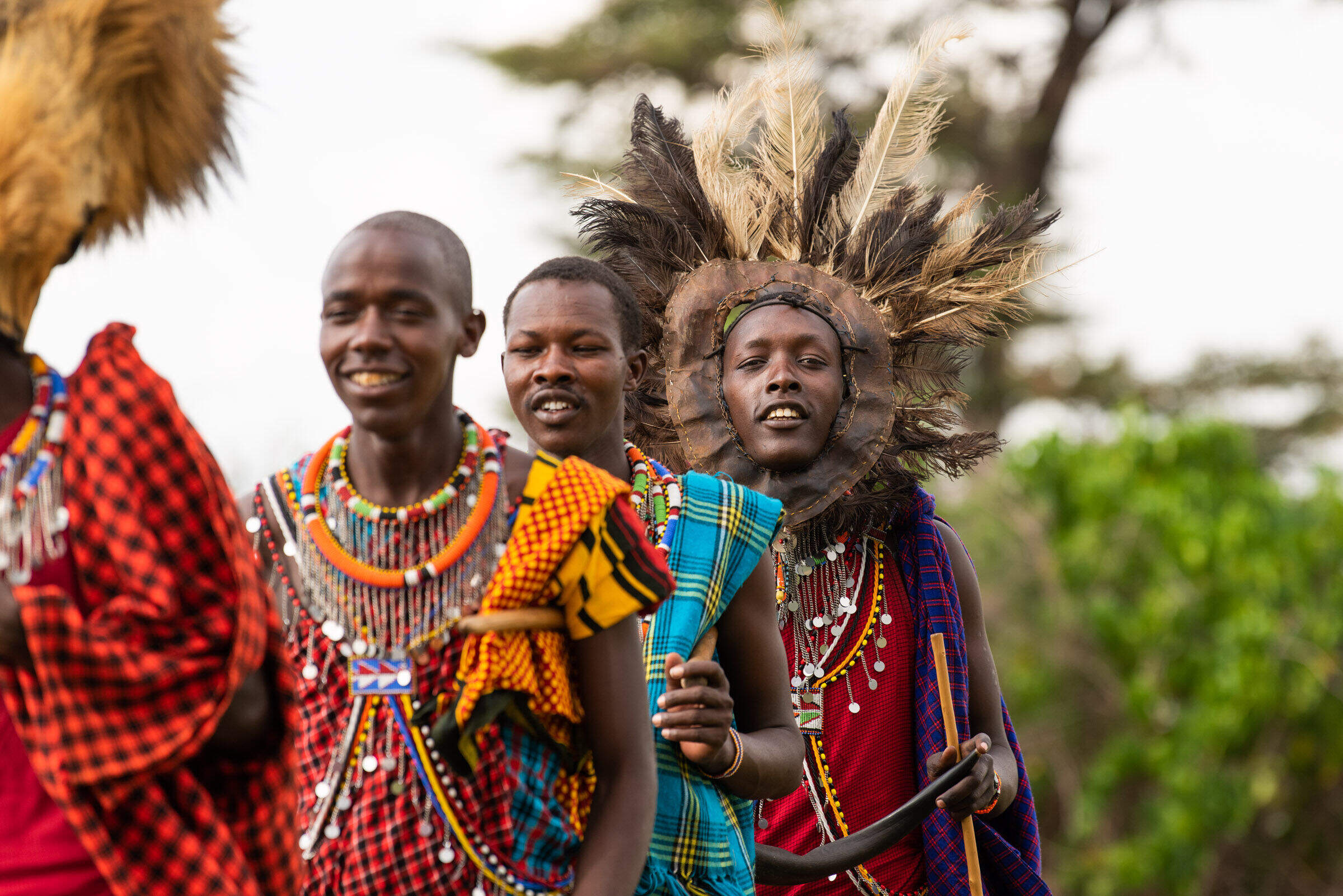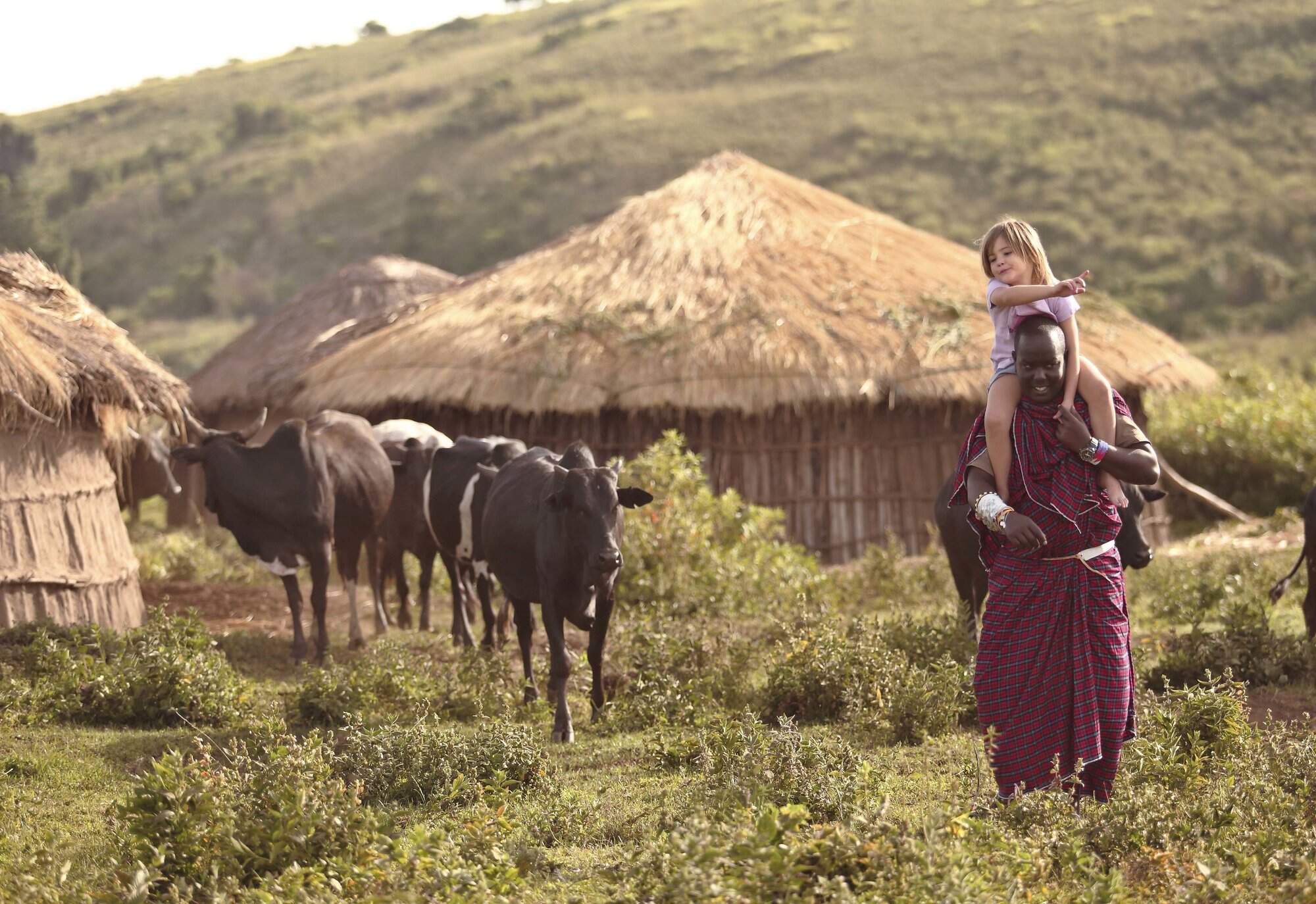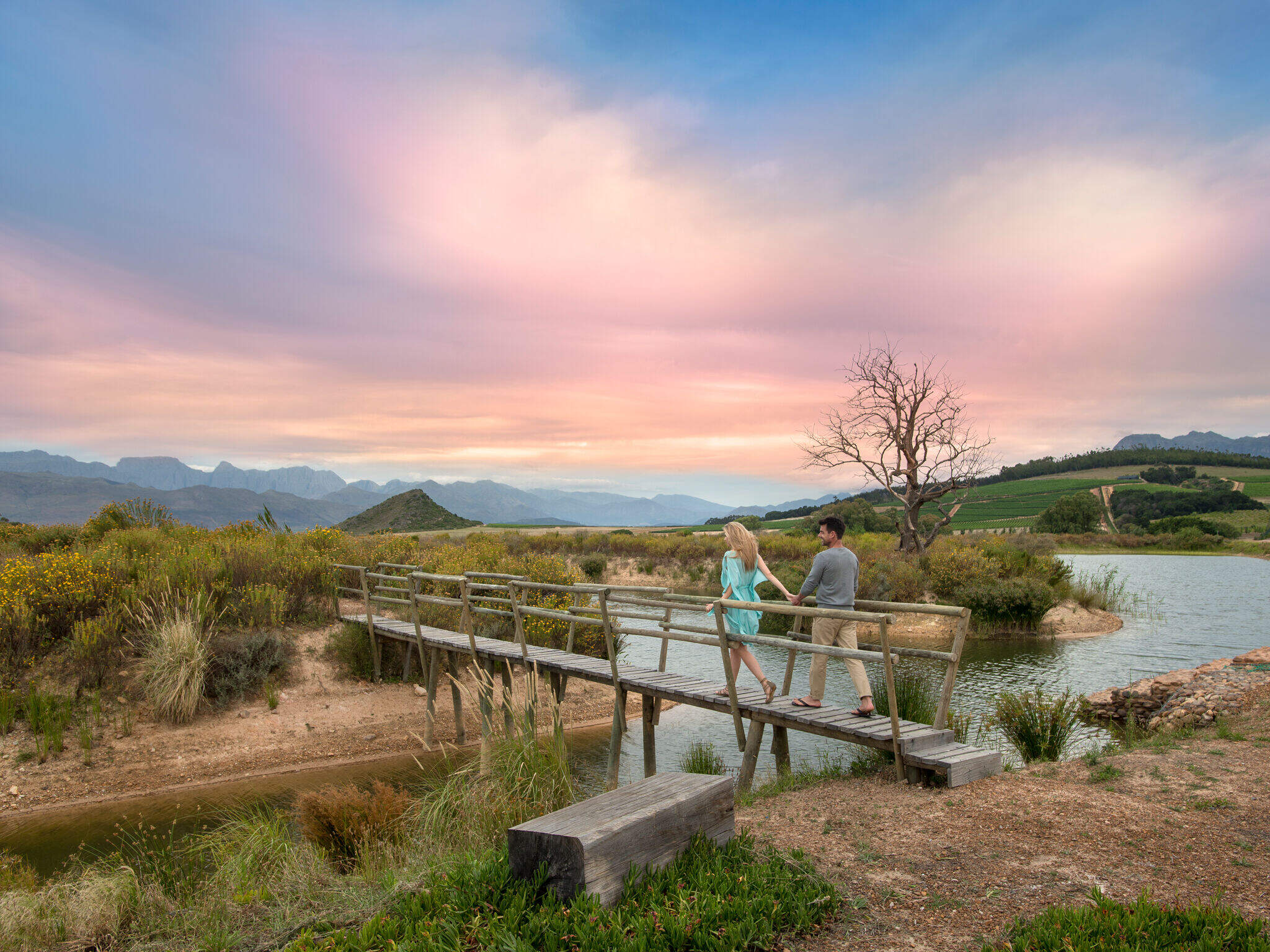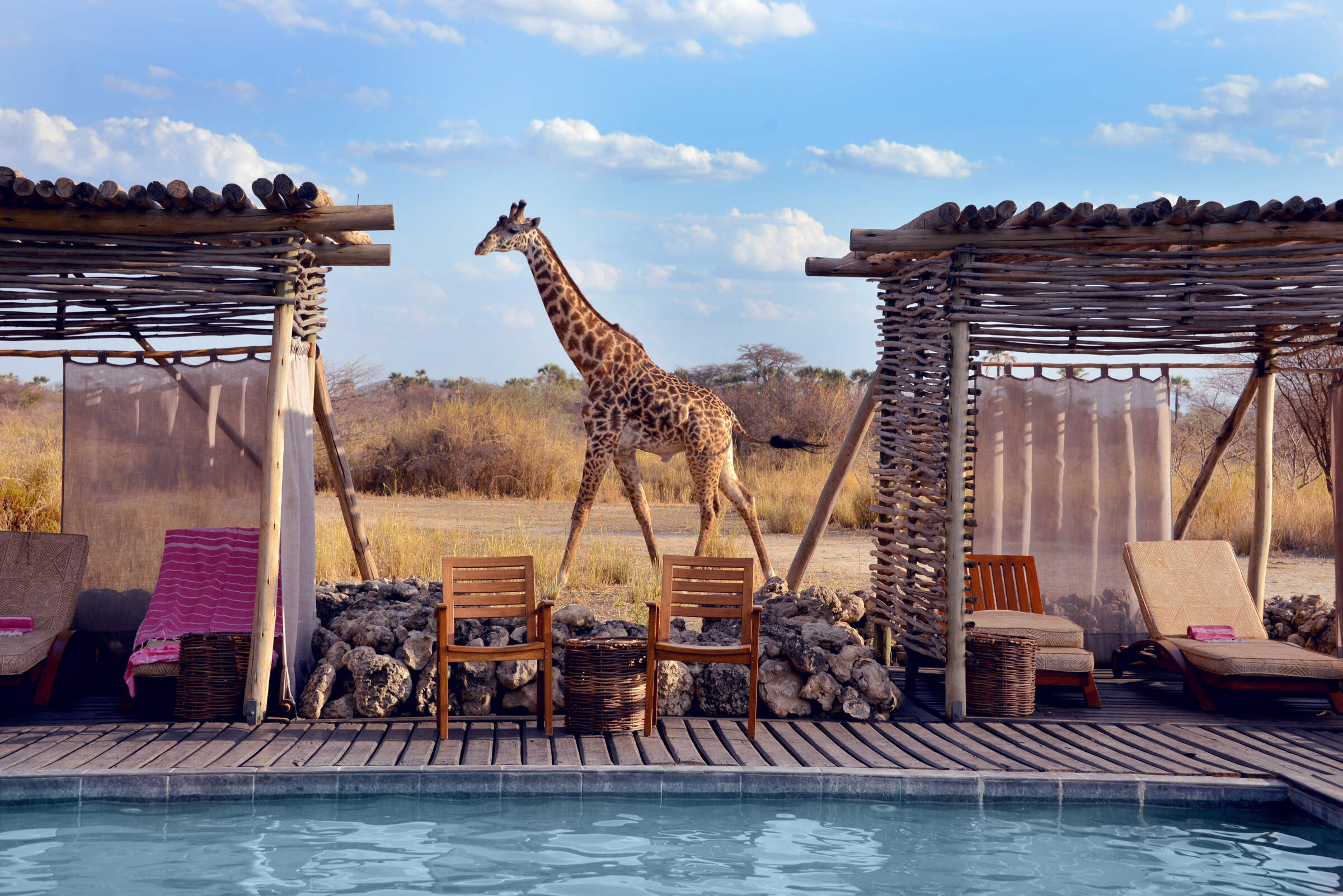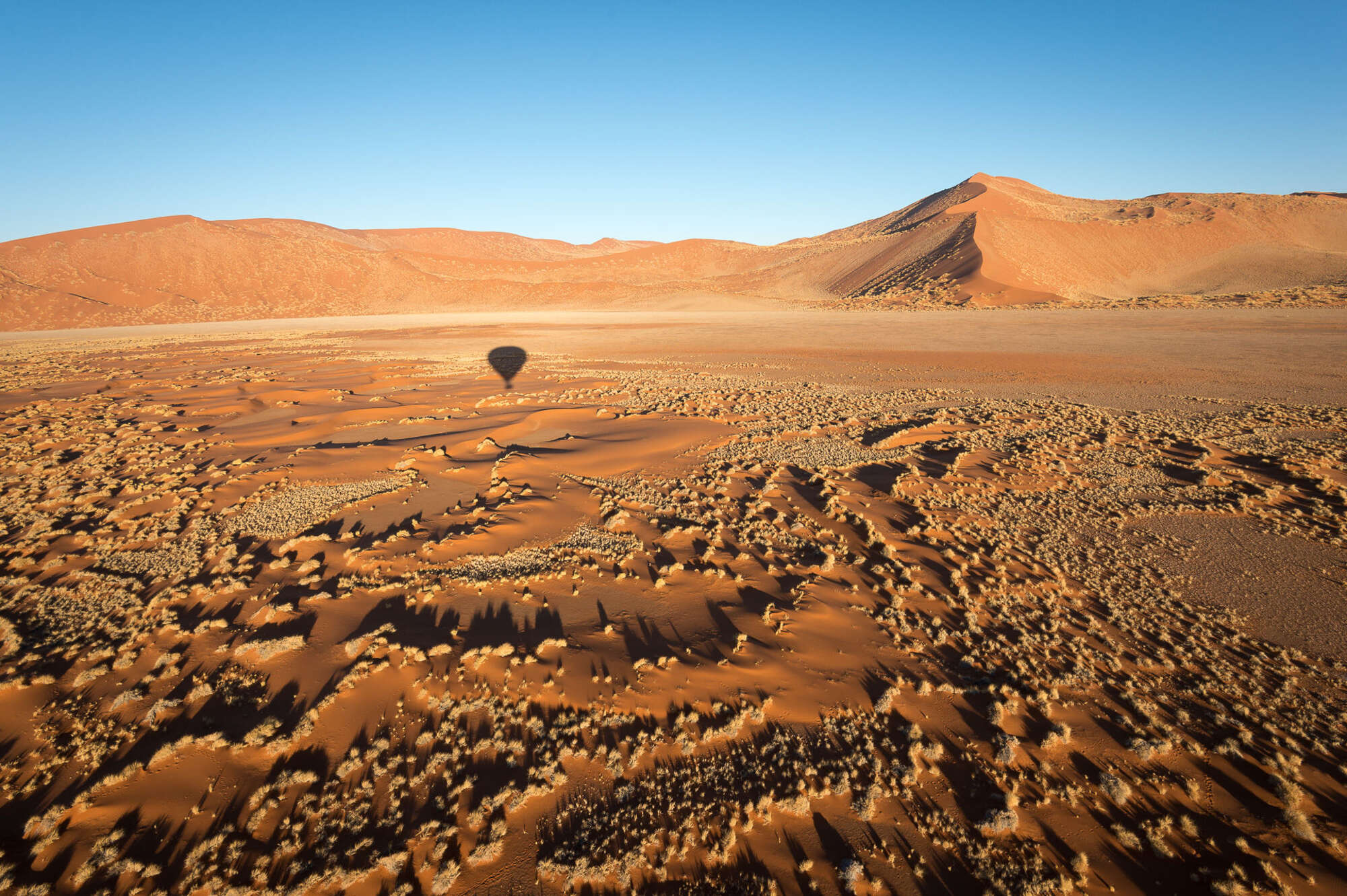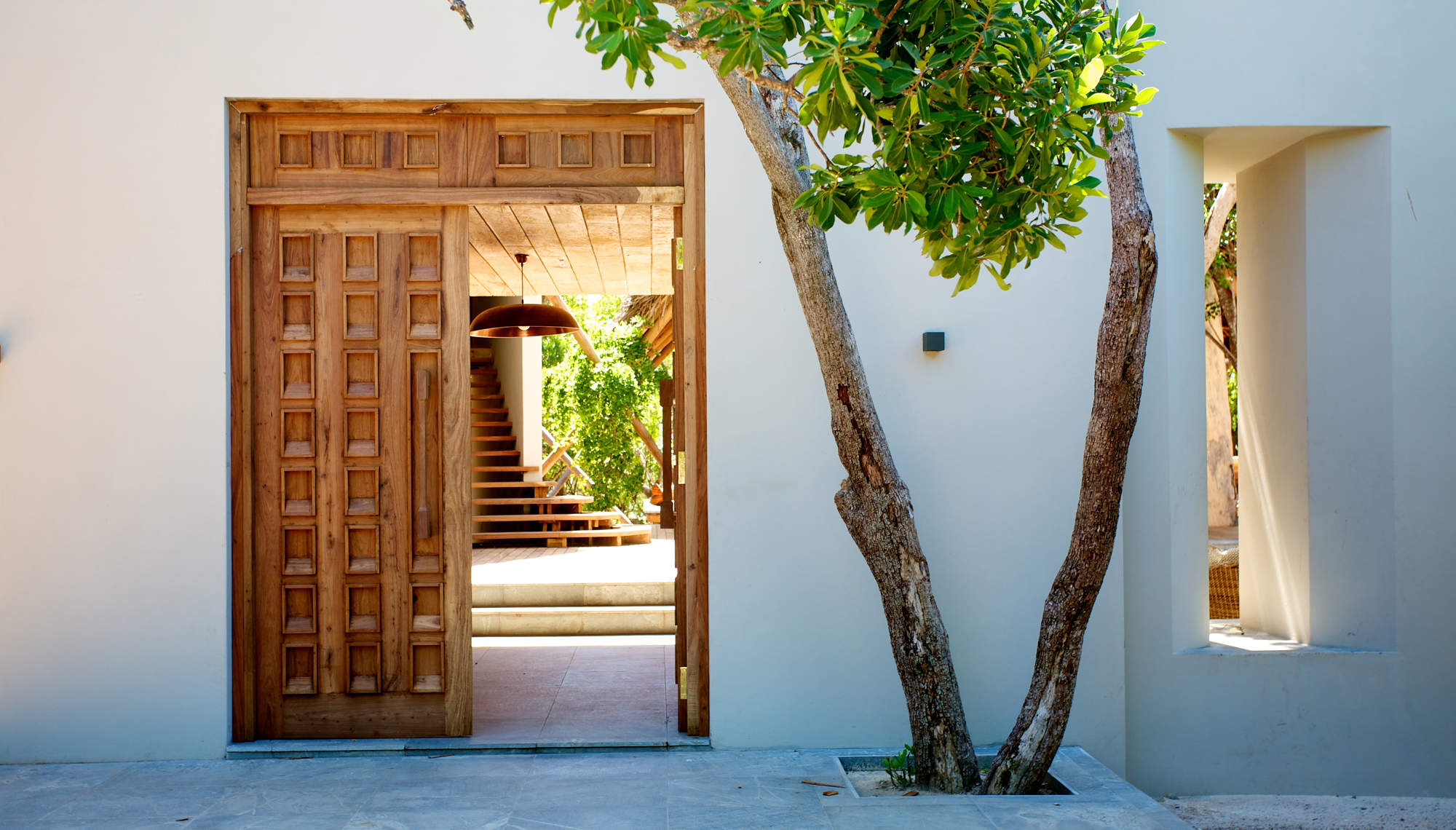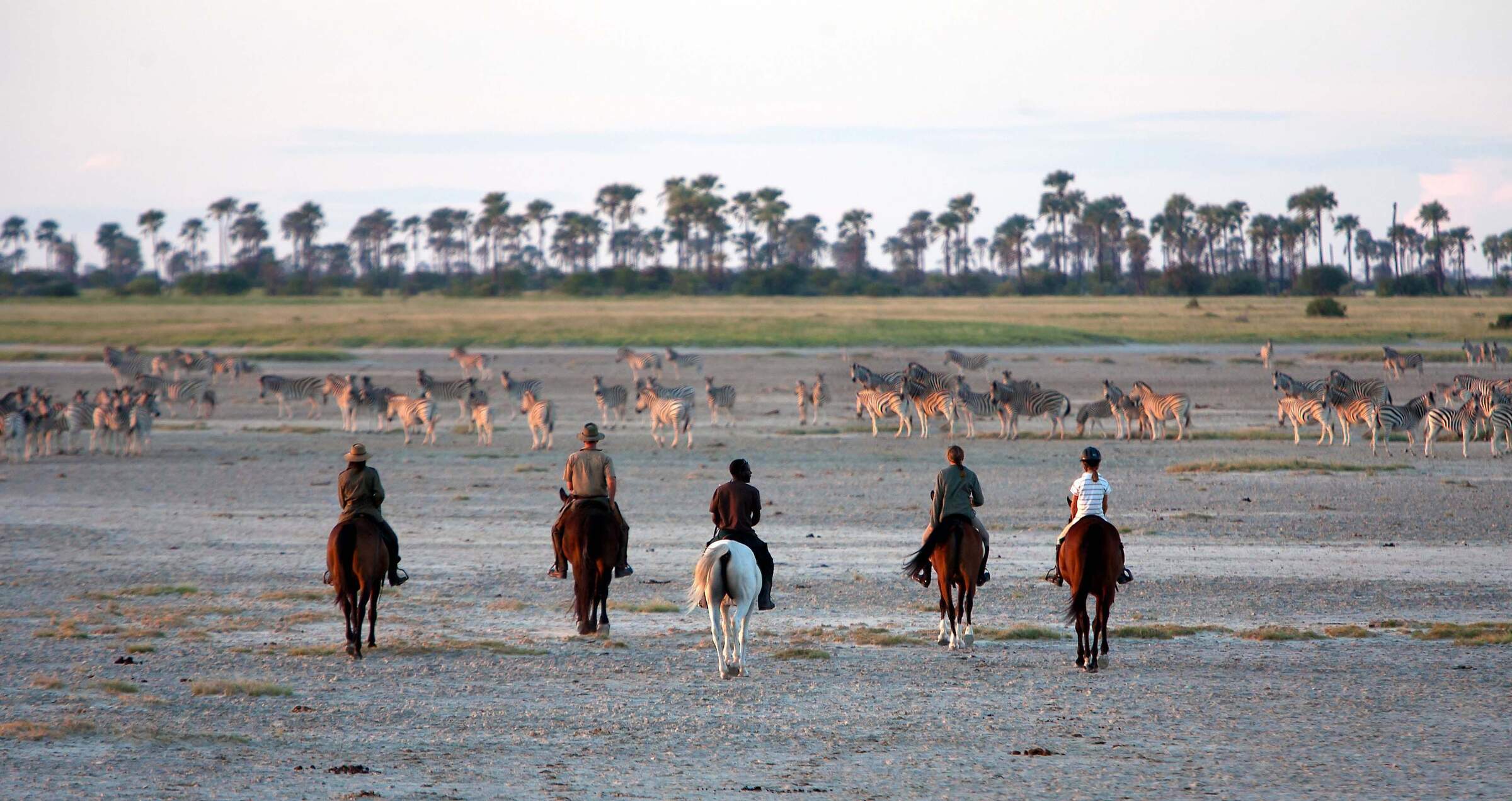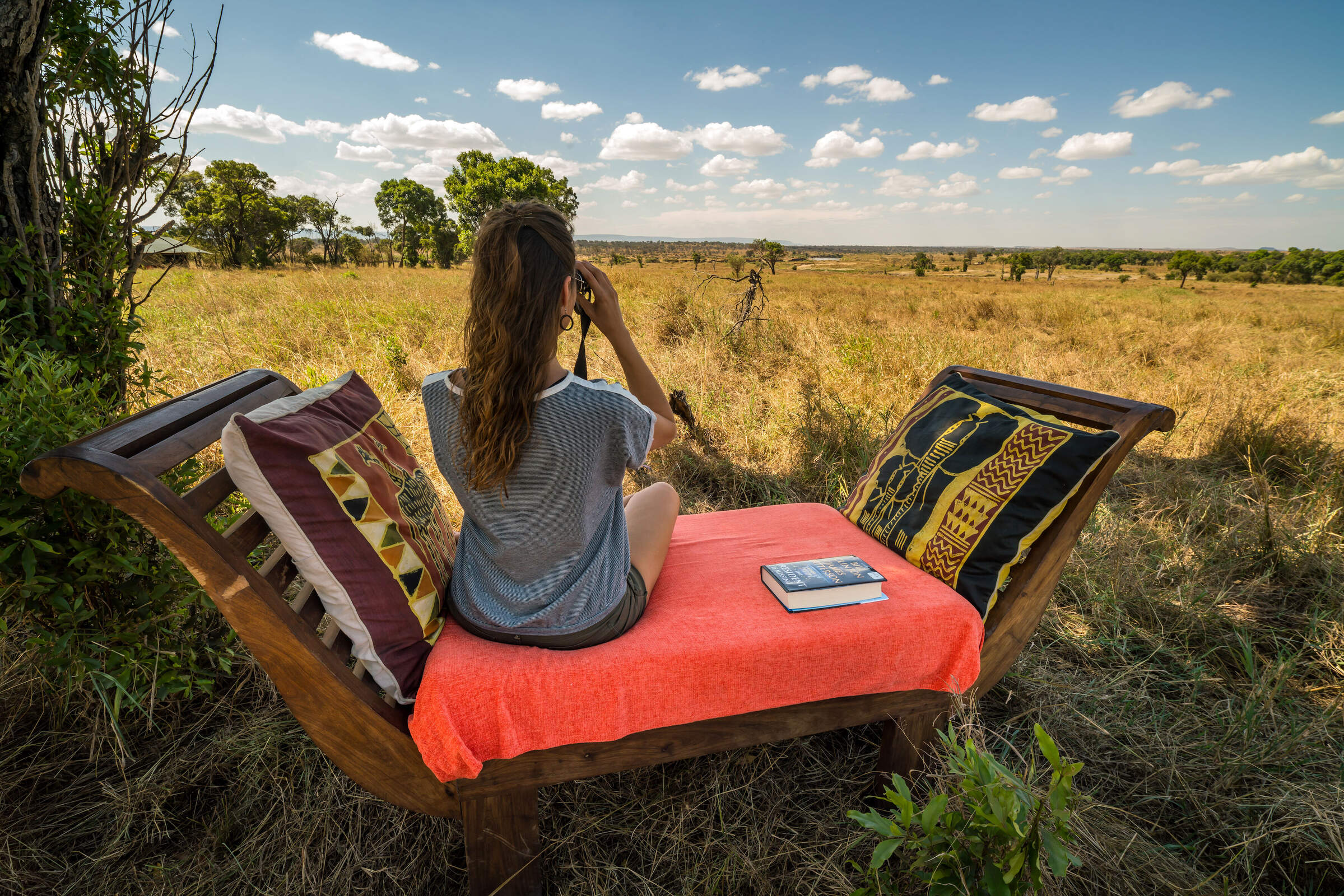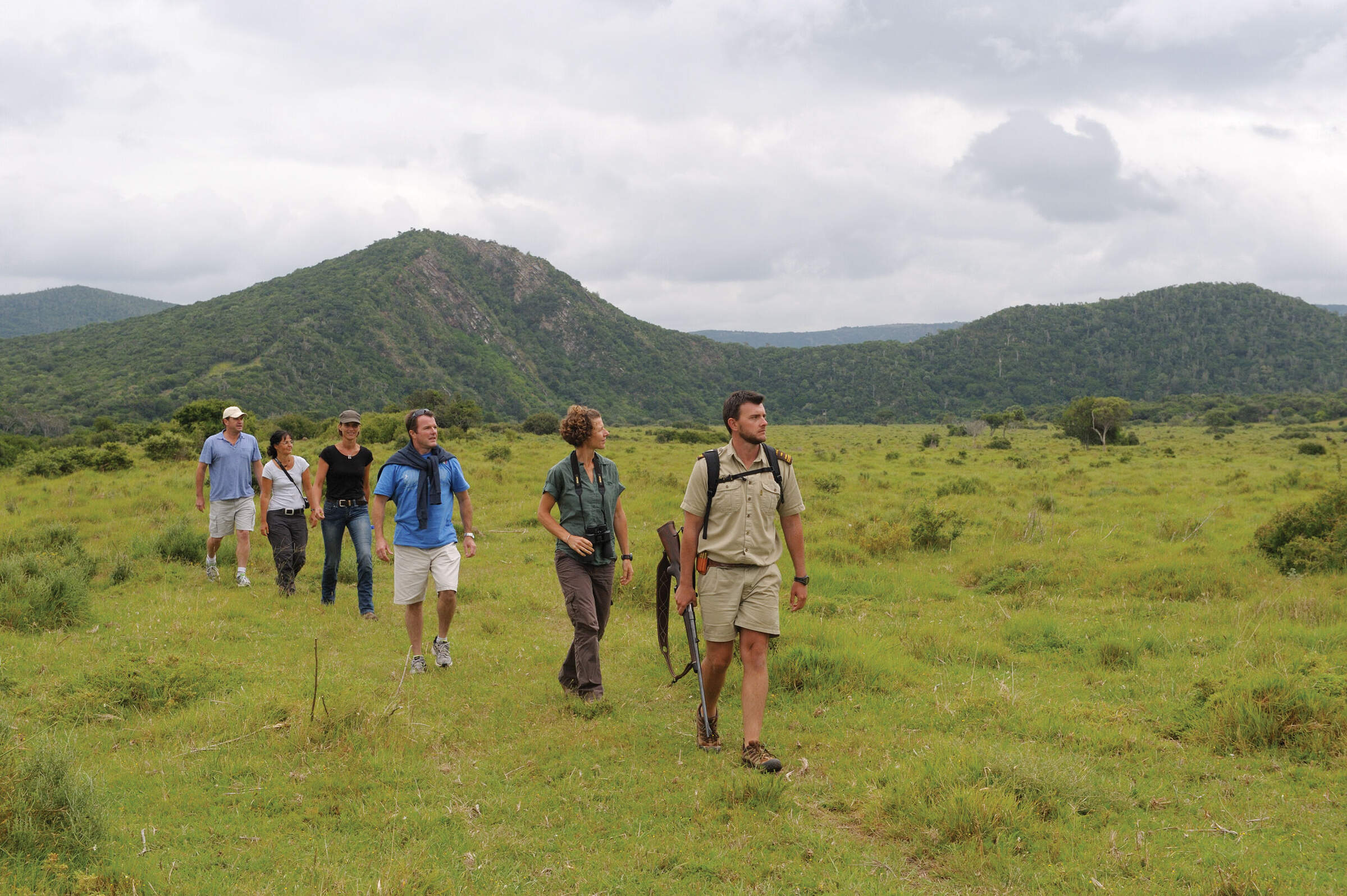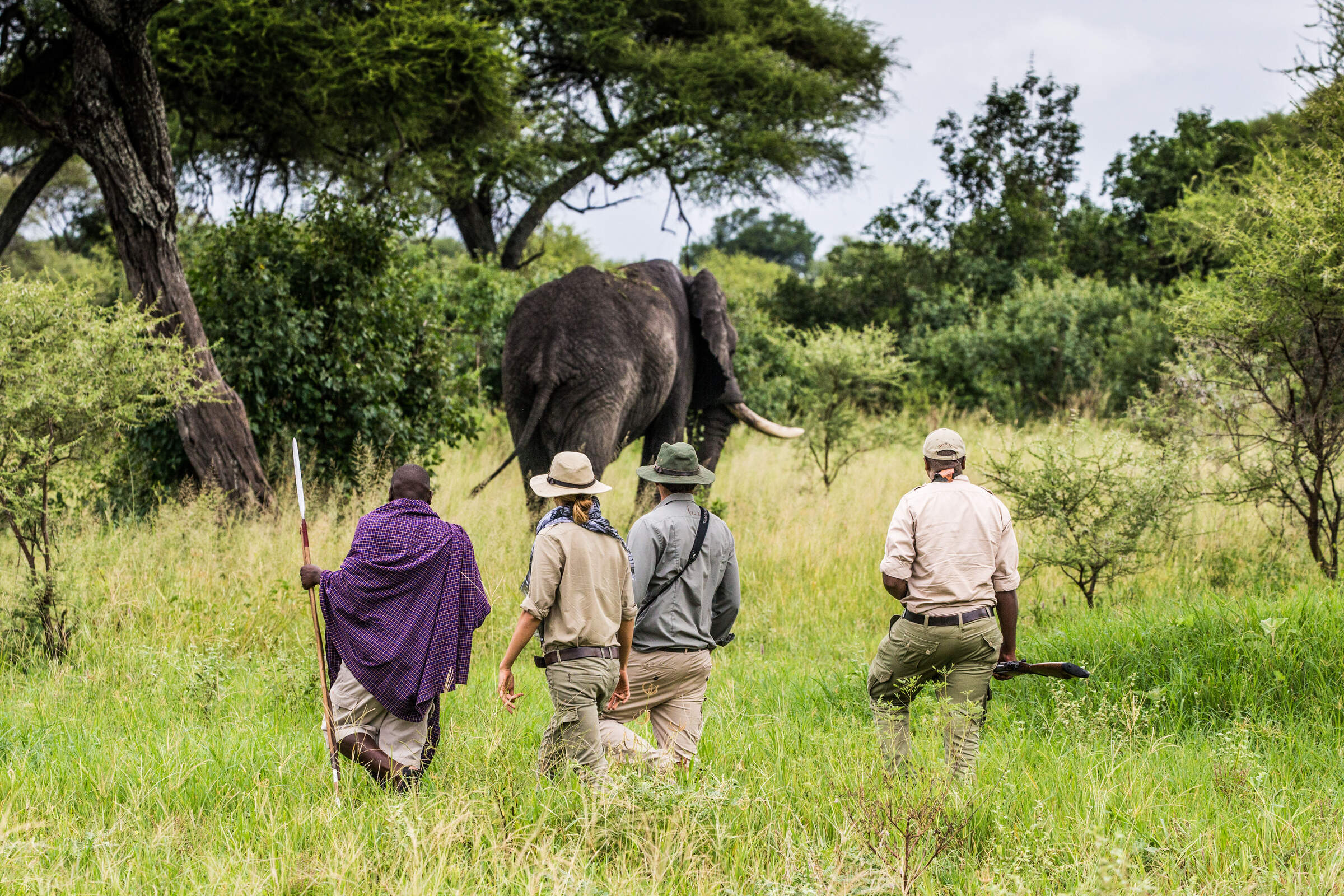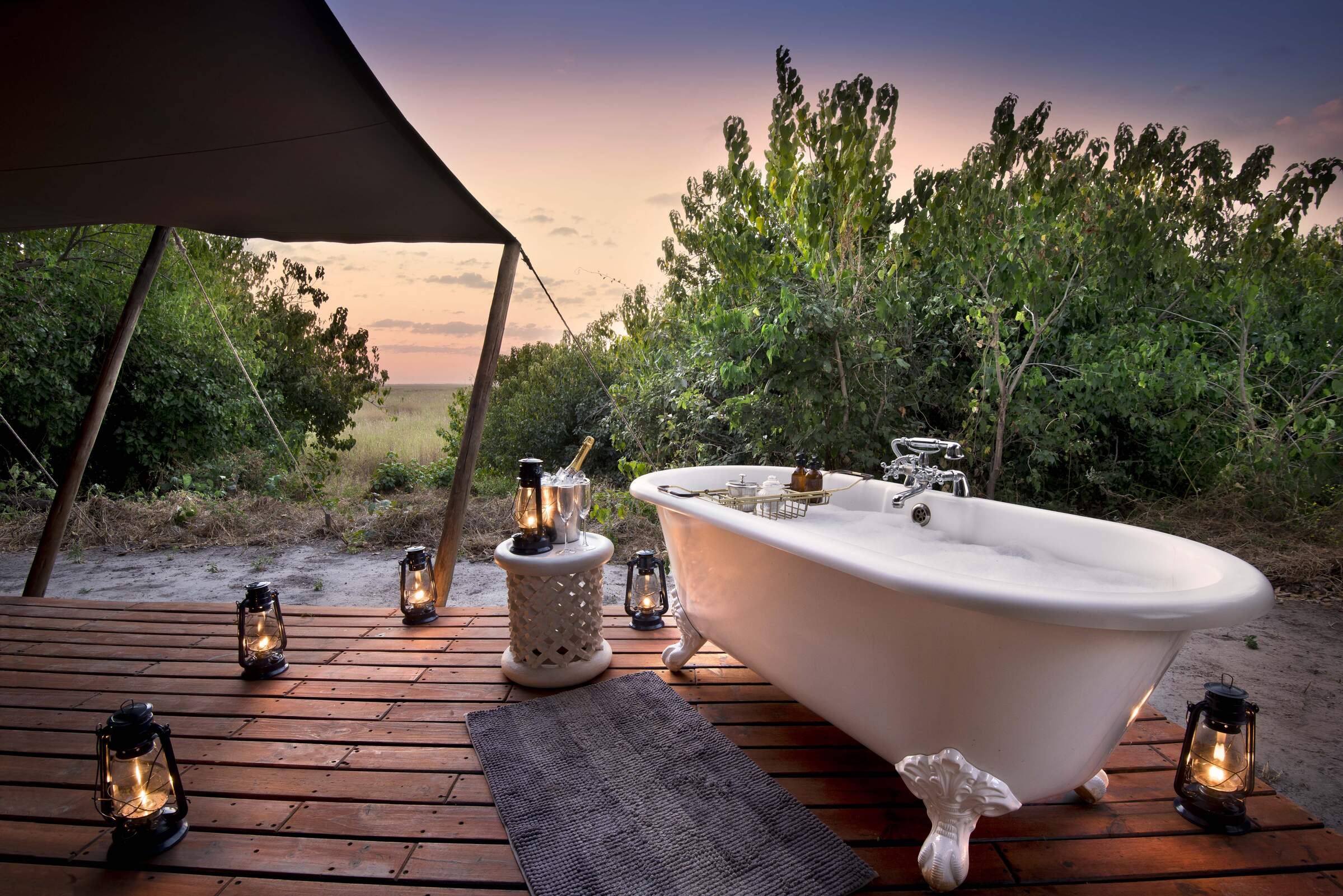 Other lodges in Kalahari's Salt Pans
Alternative places to stay in this same area.
---