Zarafa Camp: Our full report
Set within Botswana's private 1,350km² Selinda Reserve, the intimate Zarafa Camp (formerly called Zibadianja) ...
... was completely relocated and rebuilt in 2008. It now occupies a scenic setting atop an ancient, slightly raised earth bank, beside the lagoons and floodplains, which stem from the Zibadianja Lagoon. It is one of Botswana's most exclusive, most beautiful and most costly camps.

Zarafa shares the Selinda Reserve with its more modest sister camps, Selinda Camp, and the more basic Selinda Explorers Camp. The eastern side of the reserve is dominated by the wide, spreading depression of the Magwegqana Spillway (often known as the Selinda Spillway). This consists largely of open tracts of savannah, dotted with raised, island-like stands of mokolwane palm, leadwood and other riverine vegetation. Since the particularly good rains of 2006, the Spillway has filled with water during the floods, forming a link between the waters of the Okavango and Linyanti deltas. During 2016, however, the Spillway was experiencing a drought, although several other permanent channels were full.

Zarafa stands in a line of lush, riverine vegetation, which runs roughly north-west/south-east. In front of the camp, to the north and west, are the reedbeds and waterways beside the permanent Zibalianja Lagoon, and beyond these are tracts of savannah, where most activities are conducted. This is an attractive, open environment where wildlife can easily be spotted at a distance. Behind the camp, to the south and east, is a fairly solid belt of mopane woodlands, where the wildlife is usually of much less interest during the dry season.

Even a casual glance at a satellite map of Zarafa will show that Zarafa is positioned on a clear and ancient line dividing two regions of different vegetation. In fact, it's on the high side of a geological faultline, which is the southern extreme of Africa's Great Rift Valley – even if it is only a few metres higher than the water in front of it.

Zarafa is co-owned by renowned wildlife filmmaker Dereck Joubert and his wife, photographer Beverly Joubert, who have tried to create their ultimate safari camp in Zarafa. Thoughtful touches are evident throughout, from the distinctive décor and personalised guest stationery to the Swarovski binoculars, digital SLR camera and memory cards provided for guests' use.

Zarafa's accommodation consists of just four sprawling marquee-style tented suites, raised on old railway sleeper decks, and each with a private plunge pool and outdoor needle-shower. An ornate Zanzibari door leads into a lounge area, separated by canvas partitions from a spacious open-plan bedroom and bathroom. Polished wooden floors are lined with rugs, topped with leather furniture and wooden chests to create an early-settler feel. All the canvas is double-sided, helping the suites remain cool in summer and warm in winter, while the roof of each suite has three layers: an inner lining for decoration and two outer layers for protection and insulation.

In each suite there are lovely extra touches, including a chest of watercolour paper and paints and a small range of wildlife books. There is even a yoga mat and weights for those who feel like a light workout! A number of chests and leather and brass-trimmed boxes are stocked with a selection of alcoholic beverages, mixers, tea and coffee, ice and chilled fresh water. We noticed during our most recent visit in August 2018 that there were bottles of Amarula, brandy, whisky and gin, as well as decanters of sherry and port, but drinks can be supplied to suit your preferences.

The bedroom in each of Zarafa's suites has a large bed with mosquito net and overhead ceiling fan, while behind is plenty of hanging and shelving space where you'll find bathrobes, a hairdryer, an umbrella, insect repellent and spray, and a digital safe. Also hidden away here is an air-conditioning unit designed to silently and effectively cool the sleeping area within the mosquito net.

The bathroom facilities include a luxuriously deep copper bath, indoor rain-head shower, twin basins and a separate flush toilet. For the winter months a copper gas heater helps to keep the tent warm – an almost unheard-of luxury, even by the high standards of Botswana's other safari camps!

In 2014 Zarafa opened the Zarafa Dhow Suites, effectively two private villas situated at the far end of the main camp. Operating completely independently of the main camp, and also catered for separately, the Dhow Suites can be booked only for exclusive use by a family or group of friends. The suites are very similar in style to the main camp, down to the exploration-style décor. Each can cater for up to four adults or a family group of five in two individual en-suite bedrooms. With their own private pool, along with a private chef, camp manager, staff and guide, the Dhow Suites provide the ultimate exclusive experience.

A large marquee encompasses Zarafa's main area, its lounge, dining room, bar and library all beautifully decorated in the same early-settler style as the suites. This main area leads out to an extensive deck where, weather permitting, most meals are served. Meals are a social event with guests seated around one table, though private dining can be arranged on request.

A neighbouring tent houses one of the nicer gift shops in Botswana's camps, stocking locally made goods and quality African artefacts as well as some very stylish clothing suitable for a safari, and both wildlife films and stunning hardback photography books by Dereck and Beverly Joubert. Additional facilities include a gym with fantastic views and in-room massage treatments.

Each area of Zarafa overlooks the floodplains around the Zibadianja Lagoon, from the shade of giant jackalberry trees. Wildlife, particularly elephant and hippo, is a common sight in front of and around camp. On a previous visit we were lucky enough to watch from our breakfast table as a pack of wild dogs – nine adults and seven pups – played directly in front of the camp near the water's edge.

With a maximum of eight guests, Zarafa Camp can be very flexible when it comes to activities. They offer day and night game drives, usually in the mornings and afternoons/early evenings, with full-day game drives on request. All are conducted in custom-built Land Cruisers, each with individual bucket seats and a removable canvas roof. A private vehicle and guide can be pre-booked at additional cost, though groups of four or more automatically get their own private vehicle at no extra charge. Short or full-morning walks led by an armed guide can be arranged, as can catch-and-release fishing trips using spinners or bait – though note that these are not available during January and February, when fishing is banned by the Botswana authorities.

Though seasonal, wildlife viewing on the Selinda Reserve is particularly good during the dry period from June to around late October/early November, although we have also had phenomenal game viewing in the off season. The combination of wet and dry habitats attracts a wide range of species, including a variety of birdlife, from waterbirds such as black-winged stilt, African skimmer and grey heron to double-banded sandgrouse and Kittlitz's plover. Specials in the reserve include slaty and black egret, and coppery-tailed coucal, all watched over by predators such as the African fish eagle and bateleur eagle.

In August 2018 we were lucky to see roan one afternoon, quite a difficult species to spot in Botswana and two lionesses with their five cubs the following morning. The cubs were very playful as the group made their way through the grassy plains in lovely early morning light into the thicker woodland where we lost sight of them. On a previous visit in November 2016 we witnessed a young leopard sleeping in the mopane woodland not far from camp, and later that day, two male lions feasting on an elephant carcass. From the end of April through December, Cape buffalo migrate into the area, leading to epic predator–prey encounters with lion. The June–July zebra migration from the Savute and Chobe area can also bring up to a thousand zebra into the reserve, and guests can expect huge herds of elephant in the winter season (between about November and April).

Another highlight at Zarafa is cruising the lagoon aboard the large pontoon boat, humorously titled HMS Zibadianja. Furnished with couches, a dining table and chairs, this is ideal for brunch and sundowner cruises while watching hippos, elephant and other wildlife.
Our view
Zarafa has succeeded in combining luxury and adventure in an exclusive yet informal setting. The camp is beautifully designed and well run, and goes the extra mile to cater for its guests' wishes. The new and even more exclusive Zarafa Dhow Suites are a good option for families or friends travelling together. If you're looking for indulgence, great game viewing, polished guiding and service, this is the place – albeit with a price tag to match. Though there's a good variety of wildlife here year round, the best time to visit is without doubt during the dry season, from June to October.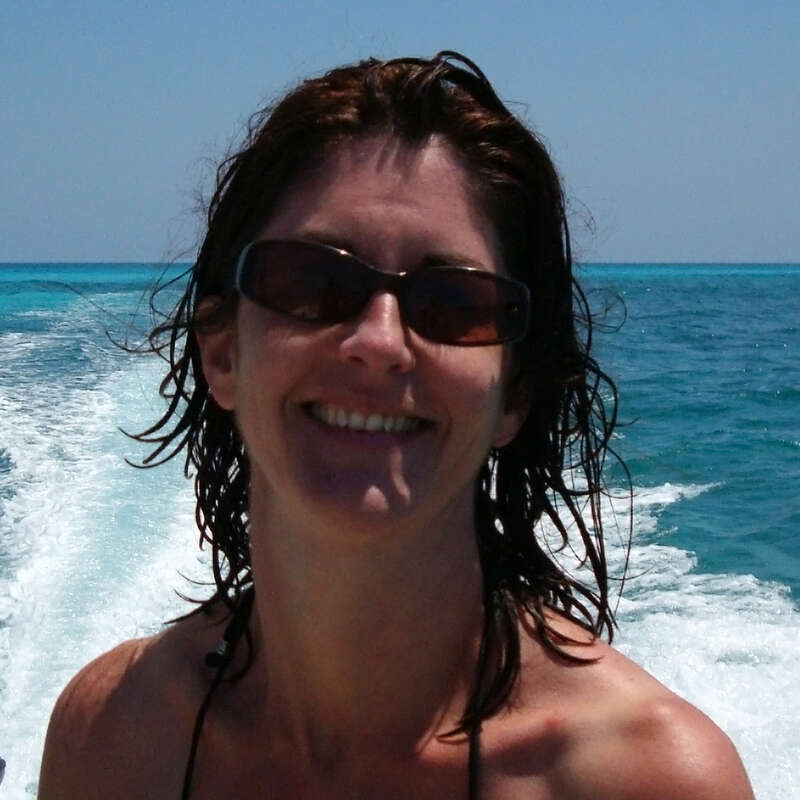 Country manager: Botswana
Geographics
Location

Ideal length of stay

We recommend three nights or more at Zarafa Camp, or possibly a night or two here at the start and/or end for those joining the Selinda Adventure Trail.

Directions

Zarafa is accessible only by light aircraft; it's roughly a 45-minute flight from either Maun or Kasane. The camp is about an hour's drive from Selinda airstrip, depending on wildlife sightings on the way.

Accessible by

Fly-and-Transfer
Food & drink
Usual board basis

Full Board & Activities

Food quality

Zarafa is one of the only Relais & Châteaux property in Botswana. The quality and selection of food is extraordinary considering the remoteness of the camp. Meals are light, and plenty of thought and care has been put into the menus, which are designed to make you feel light and full of energy. Vegetarians and any particular dietary requirements can be catered for on request, and menus are extremely flexible to suit guests' food preferences.

One of the advantages of staying at Great Plains' camps is that the chefs have complete freedom to create their own menus. As a result, you can stay at different Great Plains' camps for over a week, sampling creative, delicious dishes, yet not repeat a meal.

On our last stay, in August 2018 we thought food was some of the best that we experienced in Botswana. We headed out early from camp so we had our breakfast in the bush or in fact in the vehicle, watching lions. This was a scaled back version or the sort of breakfast you could expect from camp and previously we have enjoyed bacon and eggs, croissants, yoghurt pots with stewed fruit, sliced fruit, fresh muffins, a selection of jam, honey and mixed nuts, and a variety of cereals.

Lunch, consisted of tomato gnocchi or calamari accompanied by a number of freshly prepared salads, including a mixed grains and fresh leafy salad. This was followed by a fine selection of cheeses.

Afternoon tea of sweet or savoury snacks is served before the afternoon activity, accompanied by a selection of hot or cold drinks.

Dinner was a five-course taster menu each course with accompanying wine and it was sensational. It kicked off with a tomato soup, with fresh sunflower seed bread and avocado butter. The second course was homemade feta cheese, sun dried parsnips and beetroot puree, this was followed by a mushroom risotto, pancetta and parmesan crisps. The fourth course was a chorizo and quail sausage, duck breast, corn and butternut puree and mash. The final course centered around apples served in a variety of ways; as a sorbet, an apple crisp, candied and baked, served with meringue. The talented chef introduced each meal and the thought behind its conception as well as the wines to go with each. It was an unforgettable evening.

Special interests
Honeymoons

With its large and luxurious rooms overlooking the Zibadianja Lagoon, Zarafa is an ideal place for a Botswana honeymoon retreat. The staff will happily set up a private dinner on your veranda or a romantic cruise on the pontoon boat.
See ideas for Honeymoons

Birdwatching

Zarafa Camp is situated close to the Zibadianja Lagoon which is known for its colony of African Skimmers. Each tent comes with its own pair of Swarovski binoculars - a massive boon for anyone with a keen interest in birds.
See ideas for Birdwatching

Photography holidays

Co-owned by wildlife filmmakers and photographers Dereck and Beverly Joubert, Zarafa is one of the best camps for photographers in Botswana. A number of Canon 5D cameras are available for guests' use and the guides are great at positioning for pictures.
See ideas for Photography holidays

Wellbeing

As you might expect from such a luxurious camp Zarafa Camp offers a range of in room massages and treatments as well an open air gym and private plunge pools in each room, perfect for some rest and relaxation on your Botswana safari.
See ideas for Wellbeing

Private villas & houses

The Zarafa Dhow Suite is one of the most luxurious private options in Botswana offering up to 4 guests opulent accommodation and privately guided activities in one of northern Botswana's most prolific wildlife areas.
See ideas for Private villas & houses

Luxury

Zarafa offers sheer luxury and adventure in a first-rate game viewing area. Sumptuous suites are thoughtfully decorated but what really stands out is the attentive service and top-notch guiding. If you're looking to indulge on your safari holiday, then look no further.
See ideas for Luxury
Children
Attitude towards children

Children aged eight and over are welcome at Zarafa, but those aged 12 and under must be booked onto a private vehicle for their activities. That said, families of four or more will be provided with a private vehicle free of charge.

Children between the ages of six and eight years old are permitted only if their family has booked either the Zarafa Dhow Suites, or exclusive use of the whole camp.

Property's age restrictions

Minimum age eight years for main camp, six years for Dhow Suites

Special activities & services

Selinda Explorers Camp has guides who are great with children, and can offer alternative and slightly tailored activities such as fishing or short canoe trips. The camp also offers the 'Young Explorers' programme, which includes child-friendly activities such as animal tracking, plaster casting tracks, and making traditional bows and arrows.

Zarafa can offer childminding from one of their housekeeping team, but not someone specially trained in childcare.



Equipment

No special equipment for children is provided, although an additional bed can be added to the suites to create a triple.

Generally recommended for children

As Zarafa is unfenced, and wild animals roam freely through the camp, we'd recommend it only for children aged 12 and over.

Notes

Children must be kept under constant, close supervision by a parent or guardian.
Our travellers' wildlife sightings from Zarafa Camp
Since mid-2018, many of our travellers who stayed at Zarafa Camp have kindly recorded their wildlife sightings and shared them with us. The results are below. Click an animal to see more, and here to see more on our methodology.






Roan antelope
100% success



Sable antelope
75% success

Spotted Hyena
50% success





Communications
Power supply notes

Solar power is backed up by a generator. The system is capable of accommodating the low-wattage hairdryers that are provided in the bathrooms.

Communications

Wi-Fi access is in the suites only, but not in the main areas. There is no cellphone reception. There is a satellite phone and radio to contact Maun in an emergency.

TV & radio

None

Water supply

Borehole

Water supply notes

All the suites have plumbed hot and cold running water for showers, and flushing toilets. Guests are encouraged to use the filtered water supply in the camp's main area to top up the stainless-steel flasks that are placed in each room; these are also replenished daily by the staff. We don't recommend that travellers drink from the tap.
Sustainability

Saying no to plastic waste and noxious energy
Reducing the negative environmental impact of daily activities is becoming a priority at Zarafa Camp. Compared to other camps which are still relying on noxious and noisy diesel generators, Zarafa Camp takes pride in being the first one in Okavango Delta to establish solar arrays and can now generate enough energy to meet all guests' requirements - from the cleanliness of the pools to cold drinks on a hot afternoon.
Closely followed by their solar panels initiative, the reed straw project was created to eliminate plastic waste. In an attempt to also reduce poverty rates and empower local women, the project provides job opportunities, but also an example for how small steps can make a difference. By presenting guests with alternative products, contributors hope to expand their market and raise awareness about the importance of reducing plastic waste.

Zarafa Camp is also committed to protecting local wildlife, relocating rhinos in Botswana and having a robust anti-poaching surveillance system throughout the area.
These values have also been instilled by the Great Plains Foundation which owns the camp and whose focus is to support, facilitate and protect all types of wildlife.
See more great sustainability projects in Botswana
Health & safety
Malarial protection recommended

Yes

Medical care

A comprehensive first-aid kit is kept in camp and guides carry field kits on activities. Both managers and guides are first-aid trained. In an emergency, medical evacuation to Maun can be arranged. Please note that it is only possible to fly out of camp during daylight hours as the bush airstrips do not have any lighting at night.

Dangerous animals

High Risk

Security measures

Due to the presence of big game, and the fact that Zarafa Camp is unfenced, guests are escorted to their rooms after dark. Alarms are provided in the rooms to attract attention in case of emergency.

Fire safety

There are fire extinguishers in the common areas and in each suite.
Activities
4WD Safari

Birdwatching

Boat trip

Guided walking safari

Helicopter

Mokoro

Night drive
Extras
Disabled access

Not Possible

Laundry facilities

A full laundry service is included at Zarafa Camp.

Money

The camp does not offer any money-exchange facilities. Each suite has a digital safe.

Accepted payment on location

Mastercard and Visa credit cards are accepted; Diners and Amex are not. No commission is charged on credit-card transactions. Cash payments may be made in GB pounds, US dollars, euros, South African rand and Botswana pula.
Other lodges in Kwando-Linyanti area
Alternative places to stay in this same area.
---