Lodges & safari camps in North West Kalahari & Panhandle
Sort by:
Name


|
Traveller's rating


|
No. of reviews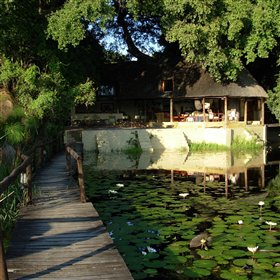 Nxamaseri Lodge

Nxamaseri Island Lodge stands on an island in the Okavango Panhandle, north of the Delta; about 19km north of Sepupa, or over ...More about Nxamaseri Lodge
We loved this lodge, the setting is wonderful. The manager is delightful and we were lucky to be there with the owner and his film crew which resulted in a fun filled and ... reviews...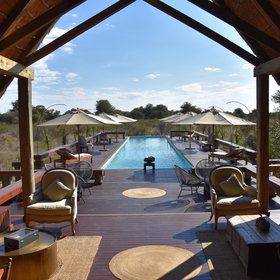 The Lodge at Feline Fields

Feline Fields, also marketed as The Lodge or – more formally – The Lodge at Feline Fields, is set in the seldom visited north-west of Botswana, with views across the Kalahari. Located 100km from Xai Xai and 63km from the Gcwihaba Caves, it offers some unusual and interesting Bushman cultural experie...More about Feline Fields
Shakawe River Lodge

Shakawe River Lodge stands on the banks of a channel of Botswana's Okavango River, approximately 10km south of the small town of Shakawe. This is a prime Panhandle location offering a classic deep-channel Okavango experience, with great fishing and birding opportunities. However, as with the rest ...More about Shakawe River Lodge