Travel reviews by Harvey and Jo from Lewes
Back at last after nine years
Zambia between 11 Oct 2022 and 25 Oct 2022
"You gave us useful advice on choice of accommodation in Lusaka - Pioneer Camp is a good way to get over the journey and be in a bush camp environment on first night. Nkwali was also your good suggestion to us, a lovely place to stay in, and quite a short trip from the airport, as well as putting us into the park early and easily each day.

Good to have 3 camps in different areas of the park. At 76, our 11 nights/12 days was probably slightly longer than we would do next time, if we can afford to go again and are fit enough.

All the transfers/meet and greet etc worked perfectly (as they have on all our previous 5 Expert Africa trips) - thanks.

All the staff in the camps are both very professional, and approachable and friendly, as well as flexible on various occasions.

Good to see game numbers so obviously healthy, with lots of young in evidence.

Good to hear on the ground that the suggestion of clients like us paying some extra deposit money to help the camps through covid really did help - it reached local people. Also, from Tafika we heard that rather than covid leading to more poaching, it made locals appreciate just how camps are so beneficial to the local community and economy."
---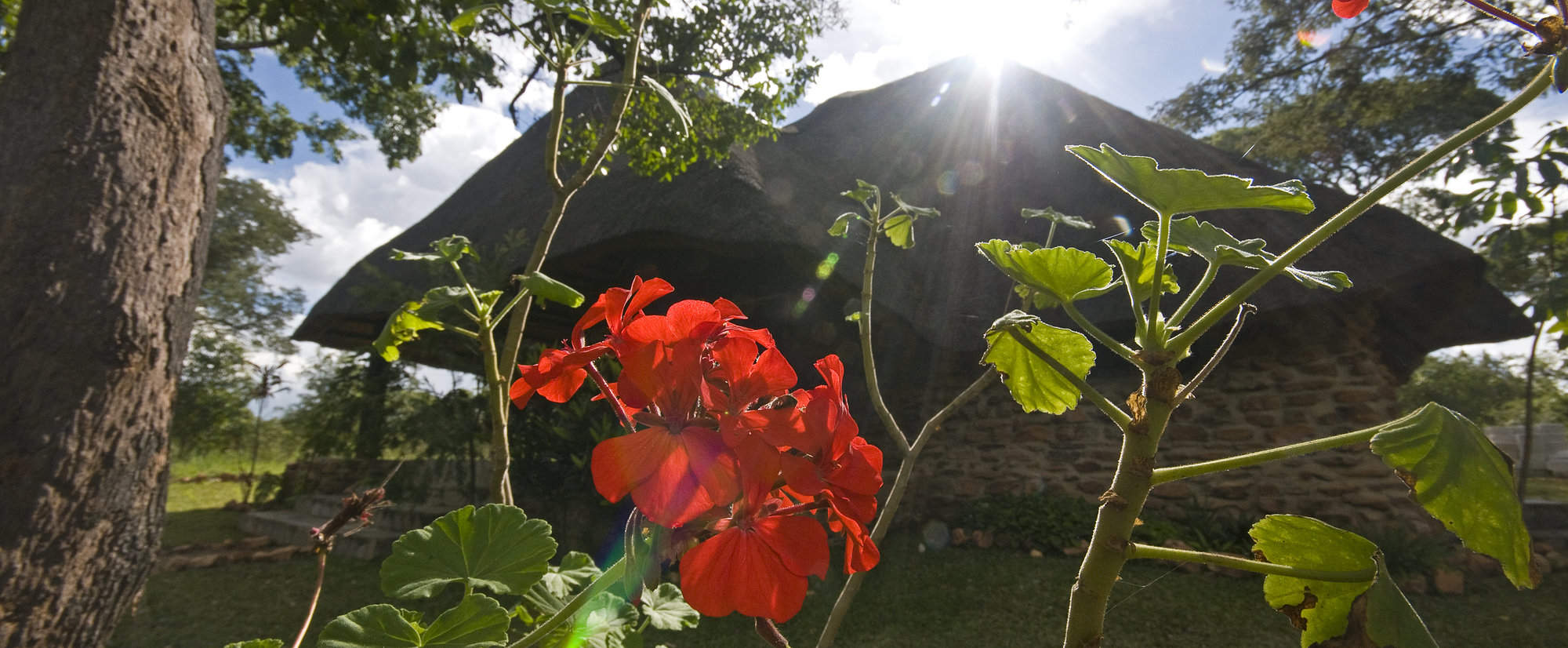 Pioneer Camp
"Pioneer Camp - bush camp on the edge of Lusaa"
1 night
Arrived 12 Oct 2022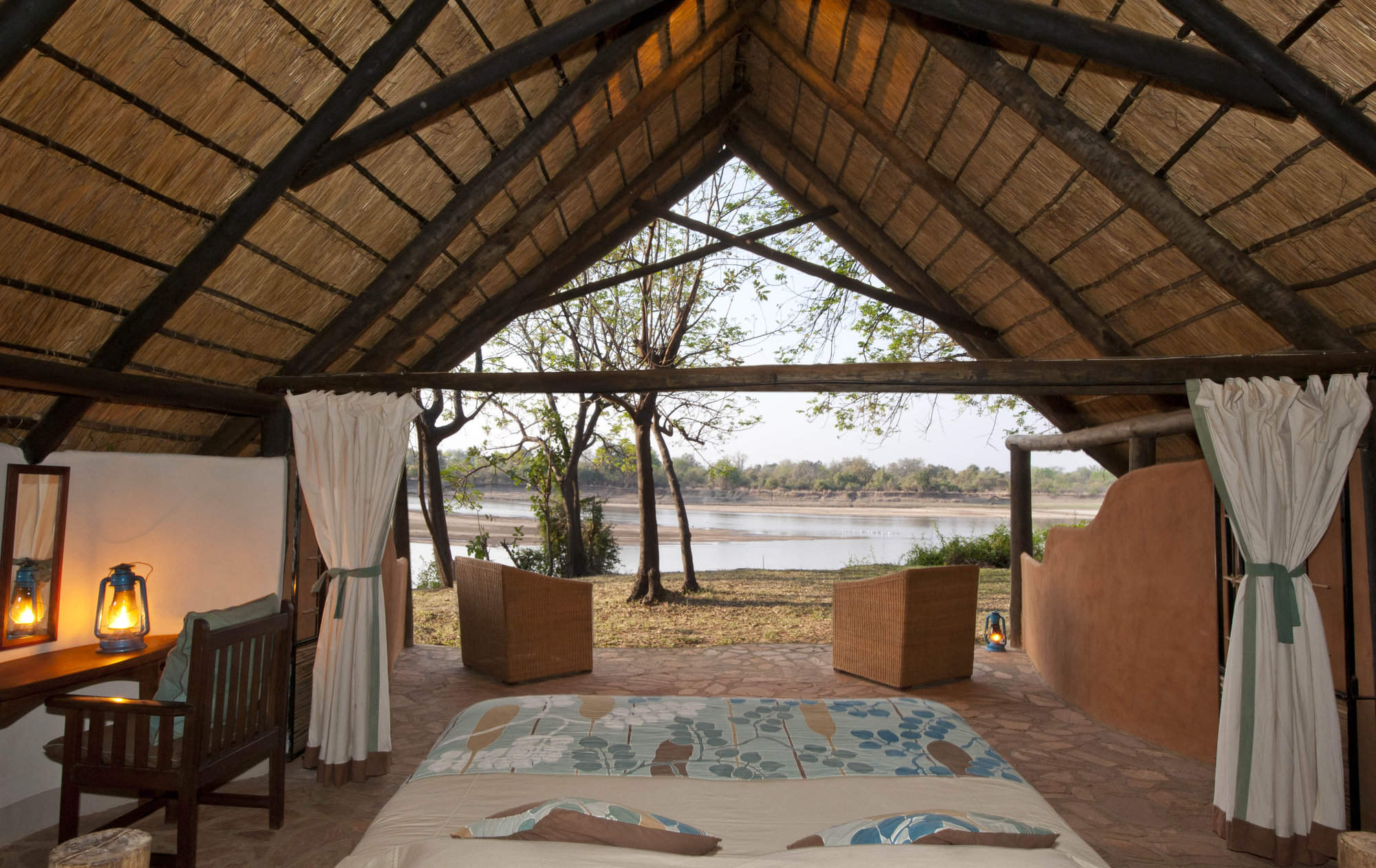 Nkwali
"Nkwali review"
4 nights
Arrived 13 Oct 2022
Sightings report
---









Nsefu
"Nsefu review"
3 nights
Arrived 17 Oct 2022
Sightings report
---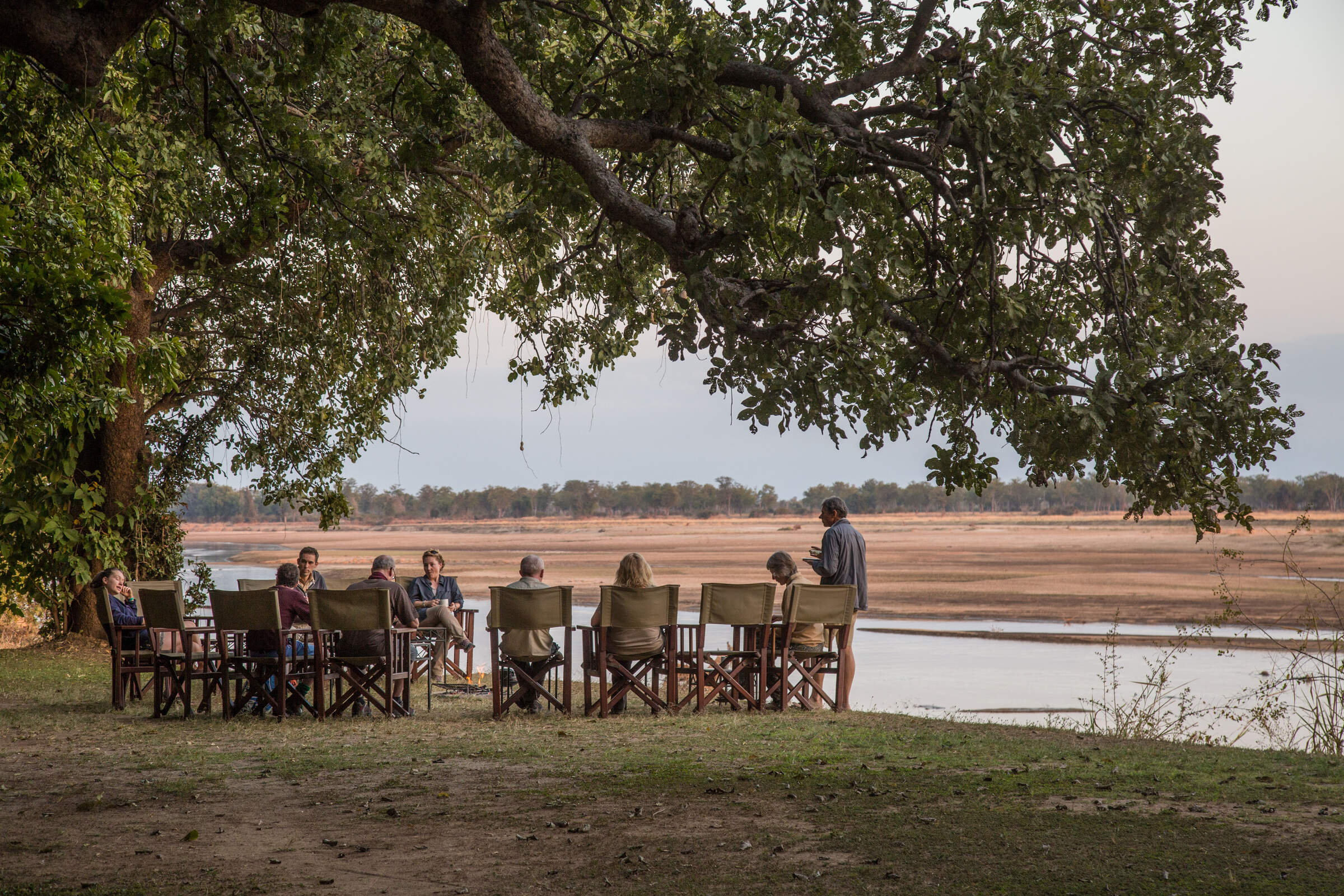 Tafika
"Tafika review"
4 nights
Arrived 20 Oct 2022
Sightings report
---










Zambia between 27 Sep 2013 and 12 Oct 2013
"Our fourth trip back to Africa booked through Expert Africa, and we recommend lots of people to do the same on the basis of the high quality of information given to help design the holiday, and the excellent delivery of the product on the ground/in the air.

On one previous trip, local problems arose and were immediately sorted out. No problems on this trip, only a seamless transition through Lusaka airport (good assistance from local reps there) and three different camps in Luangwa - all of which said they rate Expert Africa highly for their organisation and the detailed feedback they pass back to the camps from clients, which the camps value.

Luangwa in October is hot (up to 42 degrees max) but manageable and gives great concentration of game, has lots of good dirt roads for access, includes a wide range of environments in the Nsefu sector (so we saw wild dogs for the first time) and plenty of chances to see lion and leopard. Bird life is great even if you're not a twitcher. We went on 5 walks in 12 days, all very well guided, as were the drives by day and night.

We will go back once we can afford it again and if we are not too old by then ....."
---

Nsefu
"Back to Nsefu after 42 years!"
3 nights
Arrived 28 Sep 2013

Tena Tena
"Four great days at Tena Tena"
4 nights
Arrived 1 Oct 2013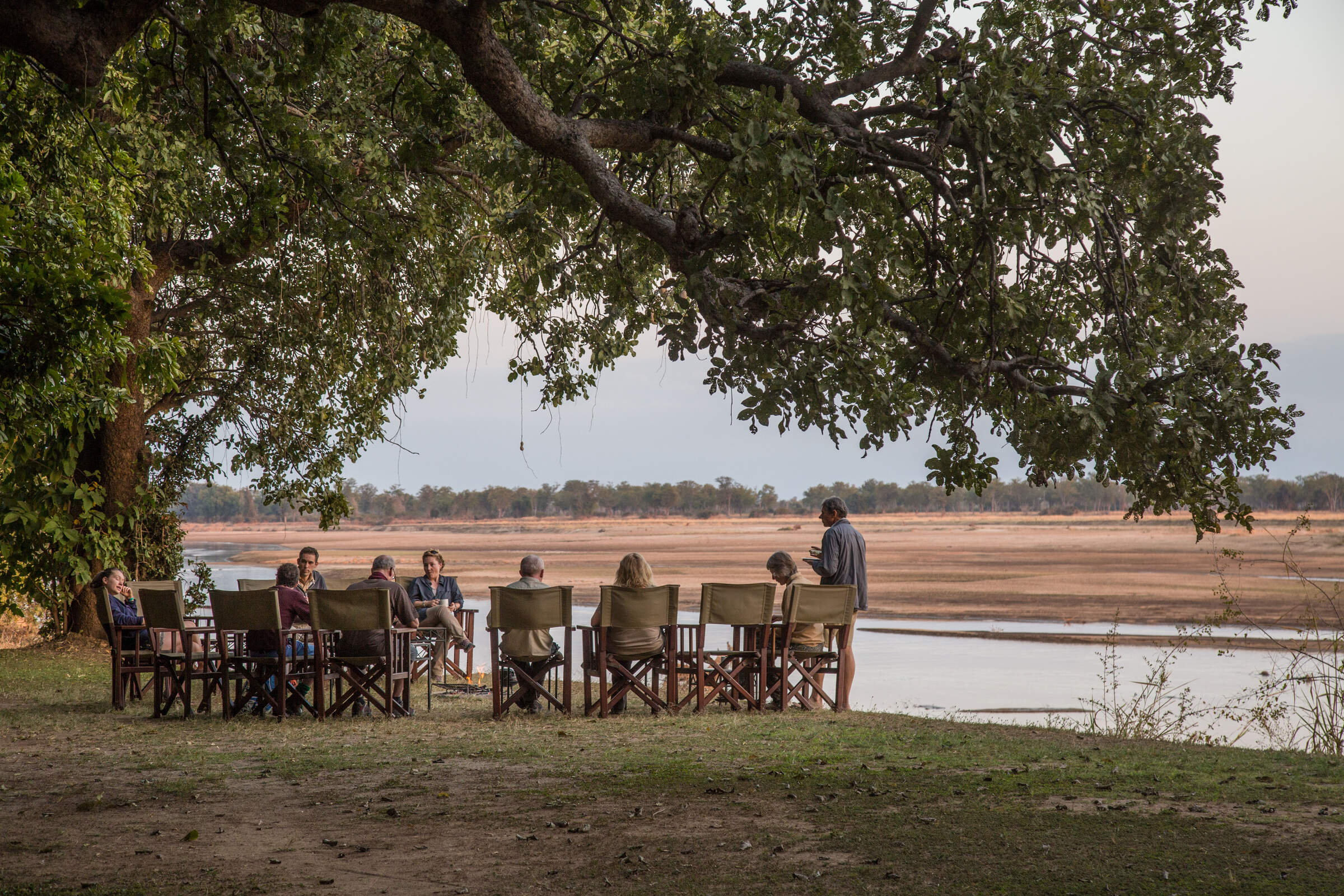 Tafika
"The camp that has that extra something"
5 nights
Arrived 5 Oct 2013

Own arrangements
"Lusaka school visit"
0 night
Arrived 10 Oct 2013
Lodge not featured by Expert Africa

Eight Reedbuck Hotel, Zambia (this camp has since closed)
"Quiet and comfortable hotel"
2 nights
Arrived 10 Oct 2013
Lodge not featured by Expert Africa
Thanks for our third excellent trip with you
Namibia between 25 Jan 2008 and 12 Feb 2008
"This is our third Africa trip organised by you, and once again your advice in selecting where to go, choosing the balance between travel time/distance and length of stay in each place, and much more, was spot on.

The driving distances were all fine to manage, the lodges and camps we stayed at were varied in style but all interesting, very comfortable, and with a very high standard of service and food.

You put us on to some ideas that we might not have pursued ourselves (e.g Sandwich Harbour), and put us off some which we were pleased that you did (e.g. driving the Skeleton Coast for any more than the run up to Cape Cross, advising us that it is not really an interesting drive, and that in the wet season we would be one of very few on the road further north in an area where flash floods could be a problem. Both right).

After 10 days on good gravel, we appreciated how much better a 4x4 sits on the road than a light saloon, but were beginning to wonder whether the extra expense was really necessary. Then the heavens opened, and on the road between Doro Nawas and Khorixas we soon understood why Sabina recommended a 4x4 so strongly.

We had a great time because it is a lovely country with great scenery and lovely people, but the fact that it went so smoothly has much to do with Expert Africa's knowledge, experience, and attention to detail in planning our trip.

Thanks again, very much. Funds permitting, we will be back in Isleworth some time in future …."
Arranged By Sabina Hekandjo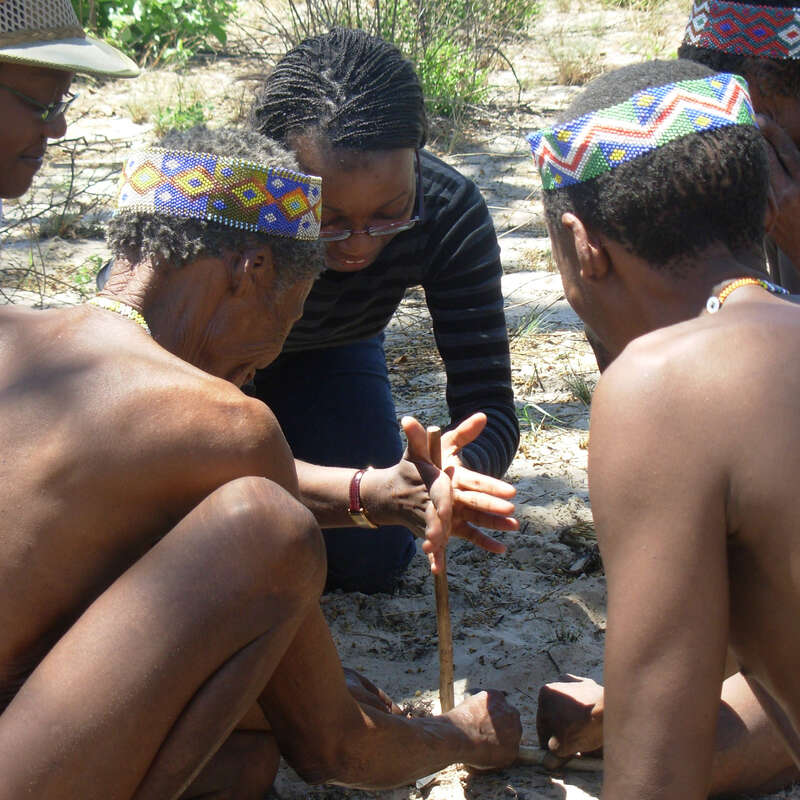 ---

Bagatelle Kalahari Game Ranch
"Bagatelle Kalahari Game Ranch review"
2 nights
Arrived 26 Jan 2008

Canyon Lodge
"Canyon Lodge review"
2 nights
Arrived 28 Jan 2008

Sinclair Guest Farm, Namibia (this camp has since closed)
"Sinclair Guest Farm review"
1 night
Arrived 30 Jan 2008
Lodge not featured by Expert Africa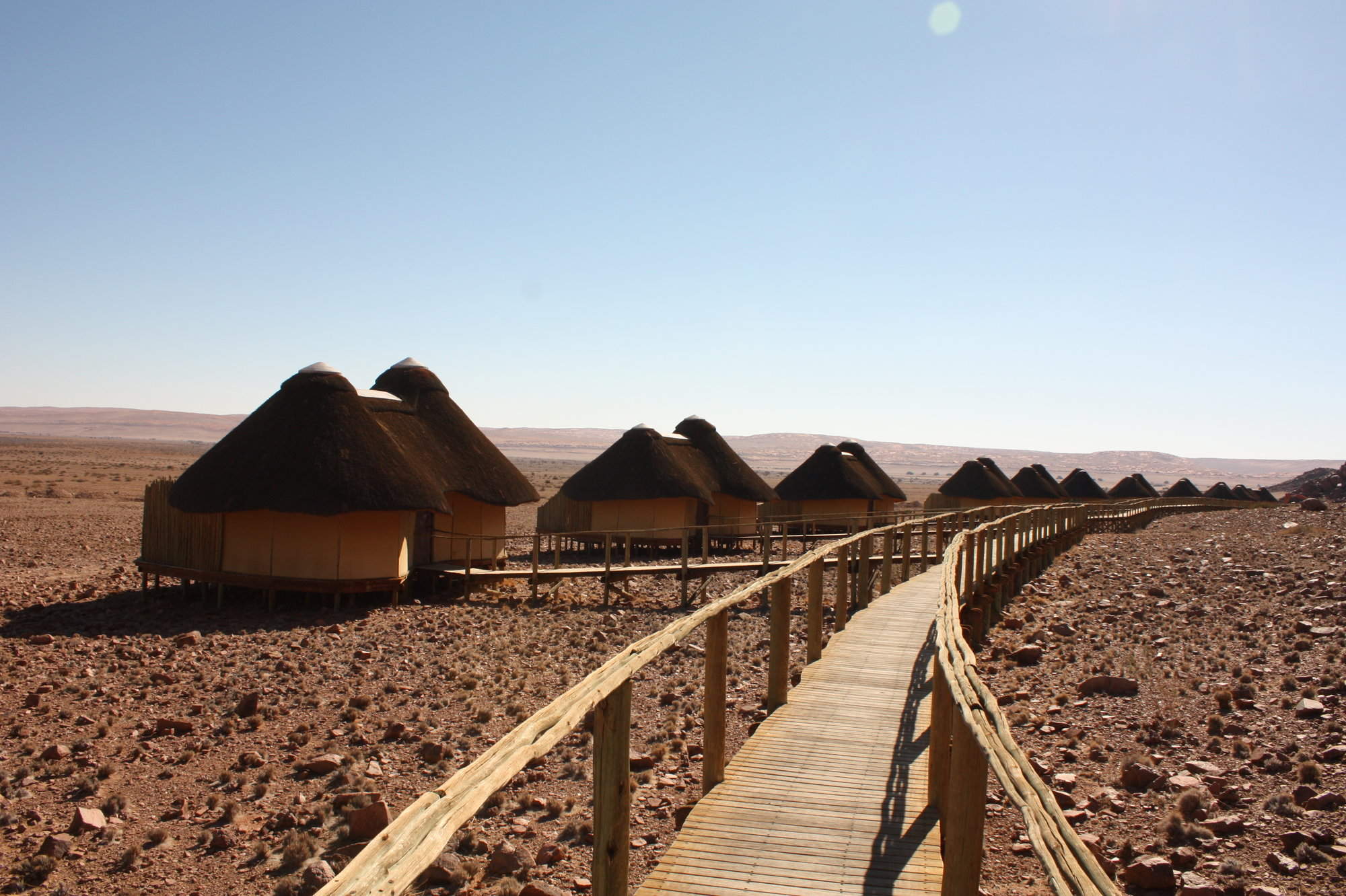 Sossus Dune Lodge
"Sossus Dune Lodge review"
2 nights
Arrived 31 Jan 2008
Feedback response
---
We are awaiting clarification from NWR about hiow their trips into Sossusvlei work, so that our future travellers can decide for themselves if these trips are right for them or not.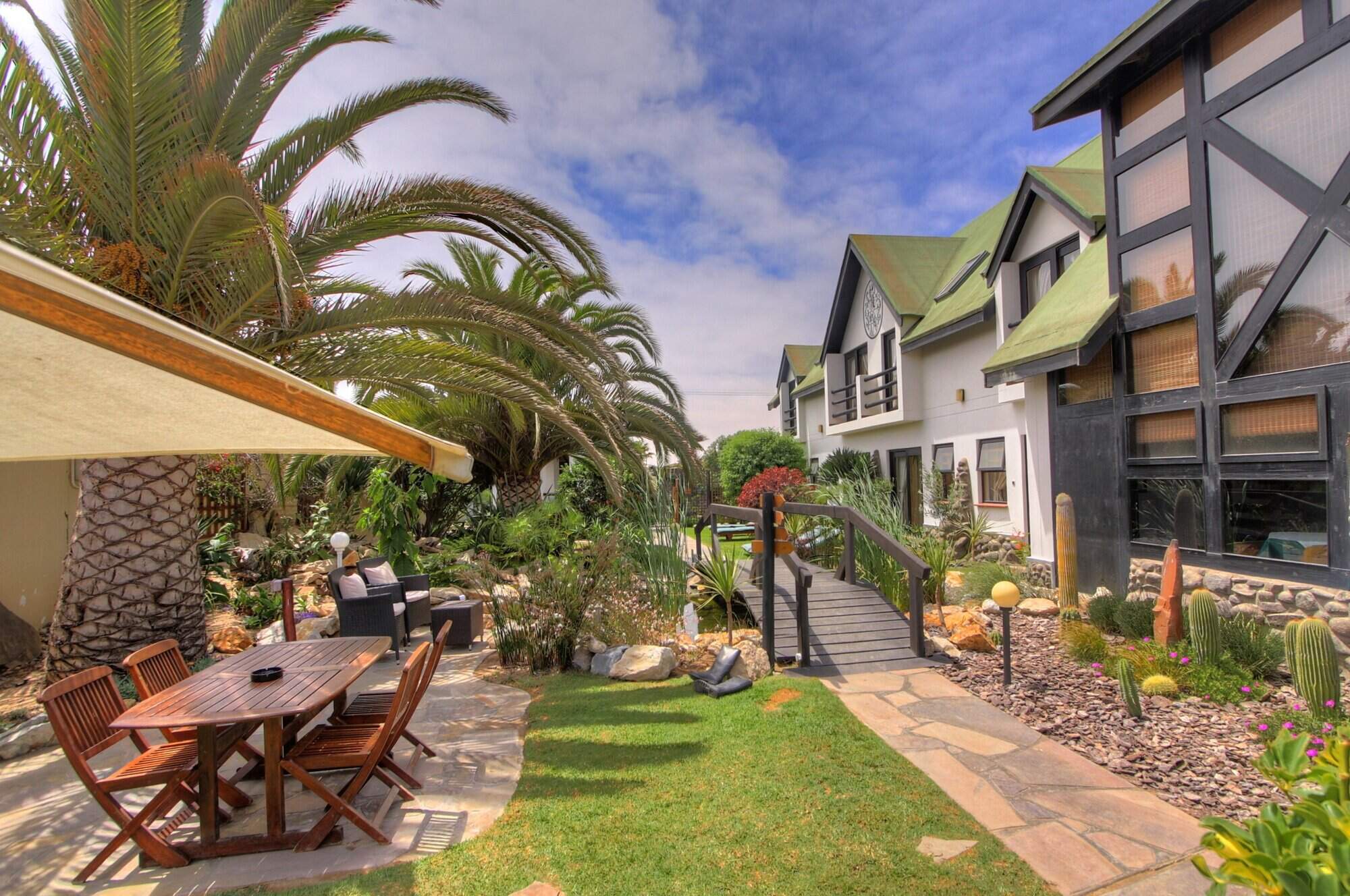 Sam's Giardino
"Sam's Giardino review"
3 nights
Arrived 2 Feb 2008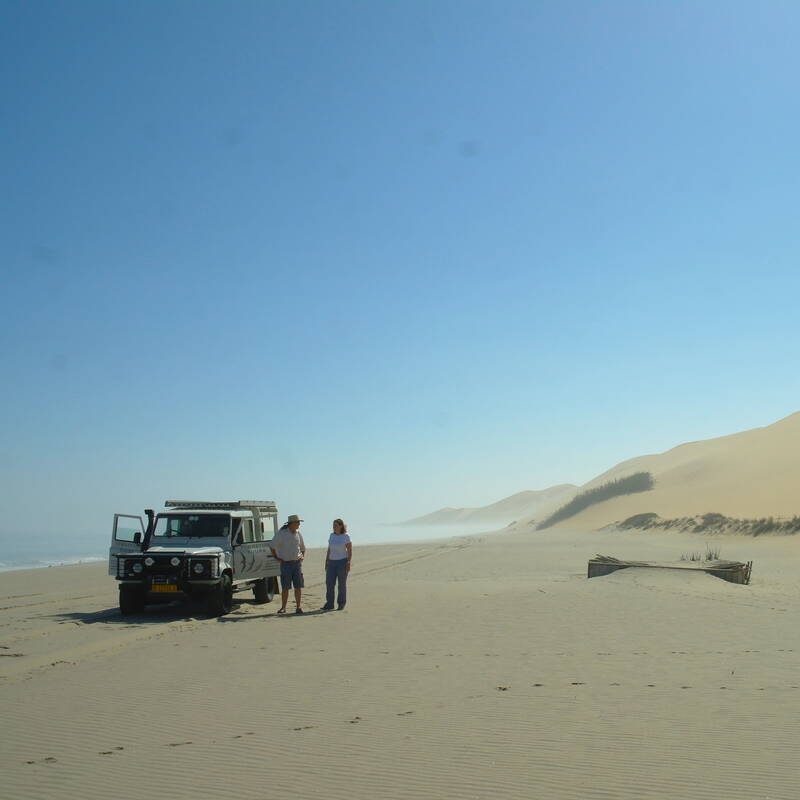 Coast and Sandwich Harbour
"Coast and Sandwich Harbour"
3 Feb 2008 • All-day excursion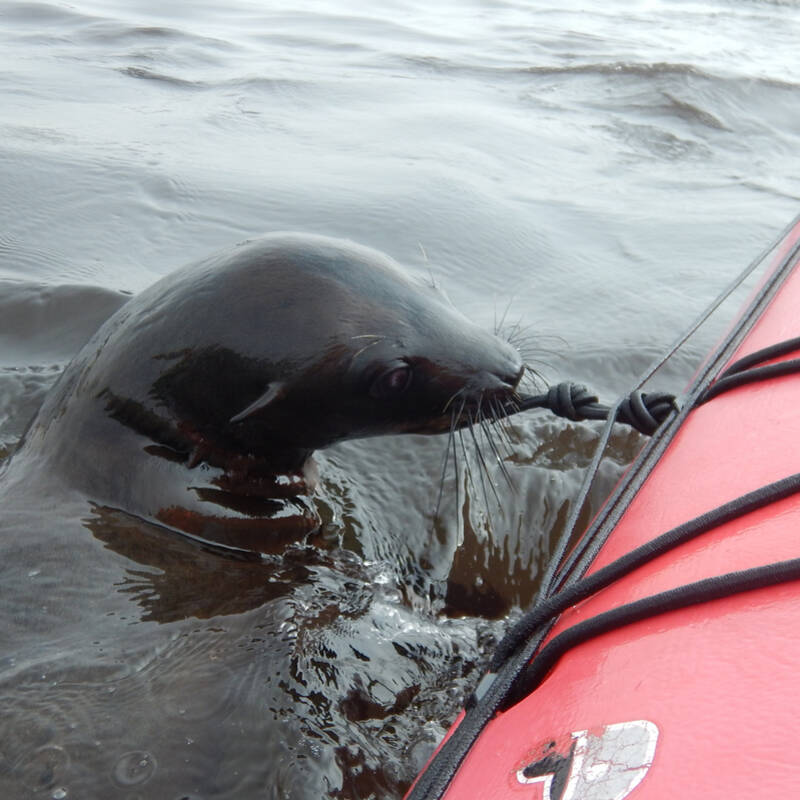 "Kayaking with seals"
4 Feb 2008 • Morning excursion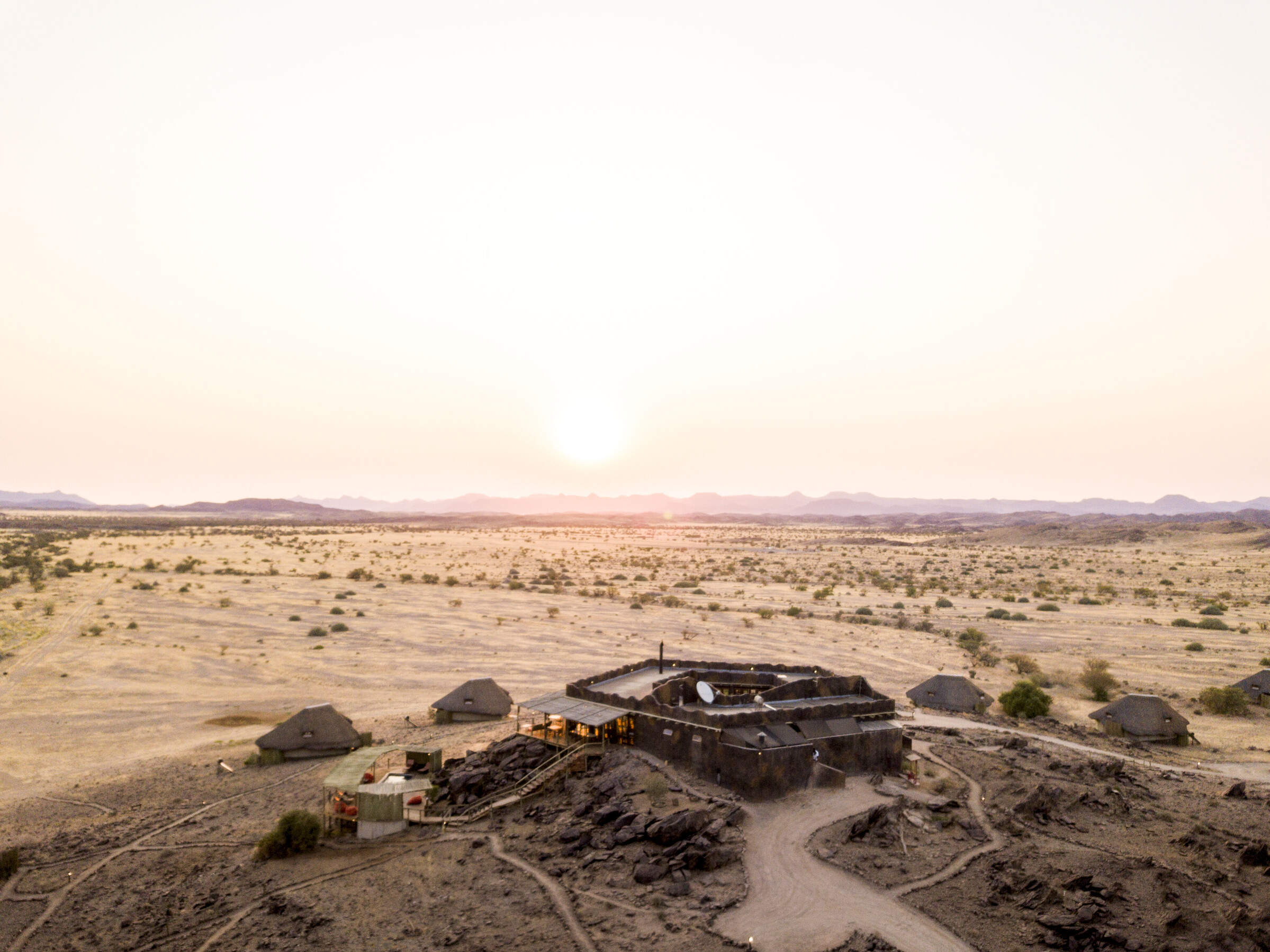 Doro Nawas
"Doro Nawas review"
3 nights
Arrived 5 Feb 2008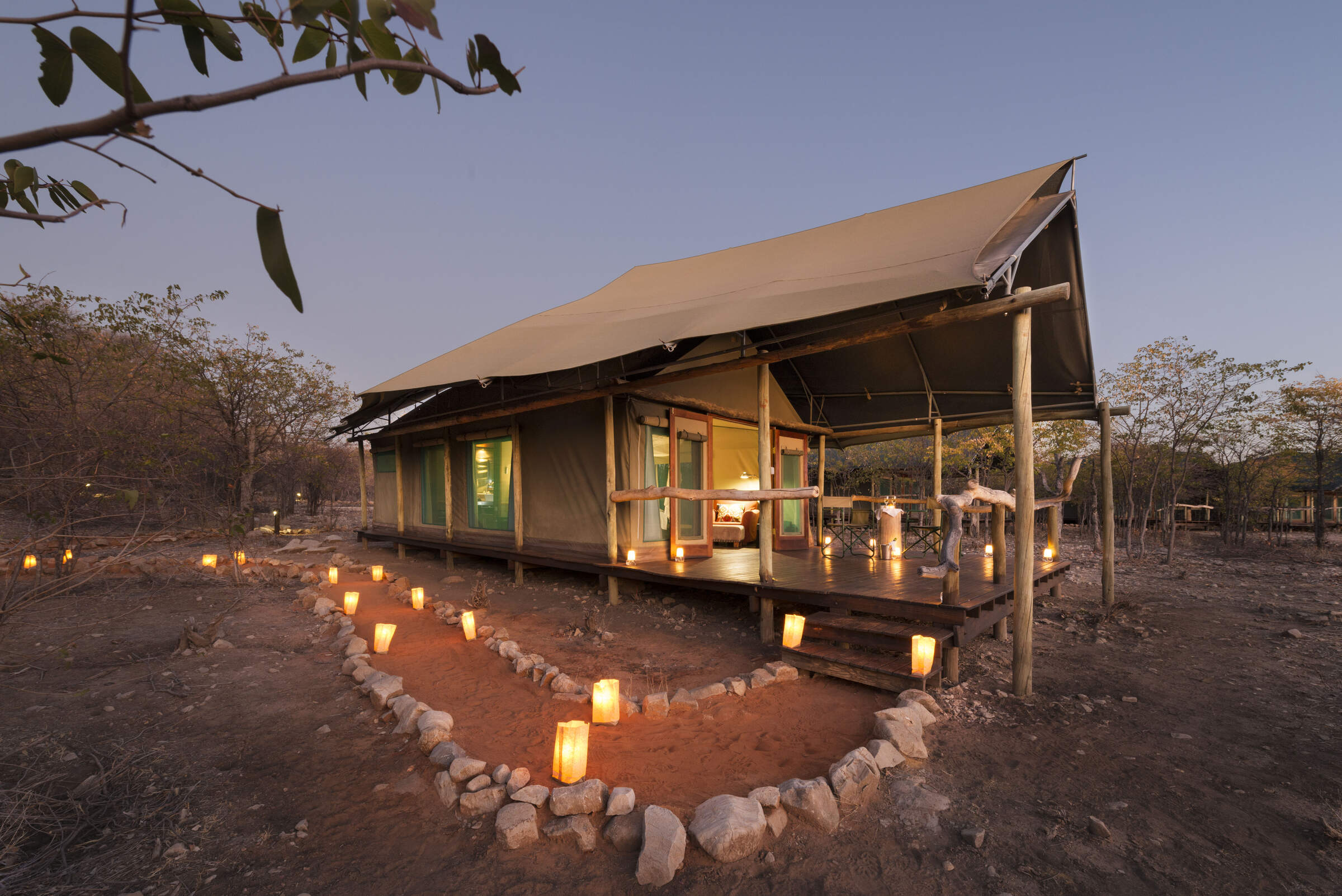 Ongava Tented Camp
"Ongava Tented Camp review"
2 nights
Arrived 8 Feb 2008

Erongo Wilderness Lodge
"Erongo Wilderness Lodge review"
2 nights
Arrived 10 Feb 2008