South Africa: Where to go for great birdwatching
South Africa has the highest number of endemic bird species in mainland Africa. Birding in the Cape is particularly good due to the sheer variety of flora found in the Cape Floristic Region. Furthermore, as many South Africans are keen birdwatchers, the resources about birds and information available are usually excellent.

The flora of the Cape is particularly special because South Africa is the meeting point of two of the world's six floral kingdoms; the paleotropical and the capensis (Cape Floristic Region). The Cape Floristic Region is the smallest floral kingdom in the world; it's the only one to be contained entirely within one country. Around 9,000 plant species grow here, and roughly 69% of those are endemic. This variety and level of endemism of flora is mirrored in a spectacular array of birdlife.

For a good example of the Cape Floristic Region, look to De Hoop Nature Reserve where you will find the 'fynbos' ('fine-bush') shrub-lands which are so characteristic of this region. The endemics here include many 'fynbos specials' - like the Cape siskin, Cape sugarbird and the hottentot buttonquail. De Hoop is just one of many great Cape destinations for a birdwatching holiday in South Africa.

For vegetation and birds more typical of the rest of Africa, head to the Kgalagadi Transfrontier National Park, in the north of the Cape. With plenty of game it is renowned for its raptor activity, and species of note here include the white-backed vulture; cape vulture; tawny eagle; pygmy falcon; rednecked falcon; and the distinctive bateleur. You may also see the highly localised, endemic red lark (if you're lucky!)

Other endemic birds of South Africa include the Knysna scrub-warbler, Knysna laurie, forest canary, protea canary and African rock pipit. Birding in South Africa offers incredible variety with the chance to tick off over thirty endemics.

Birdwatching elsewhere in Africa
Our top ideas and inspiration for Birdwatching in other countries.
---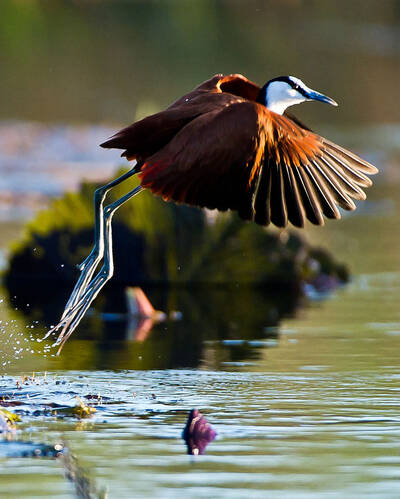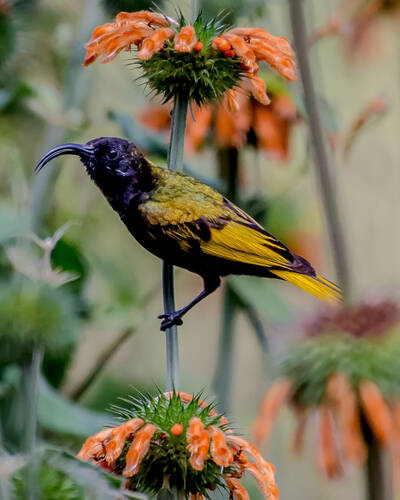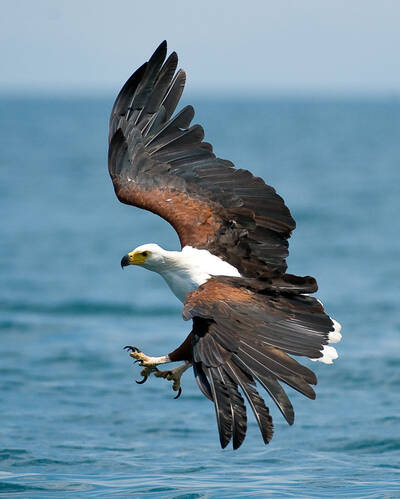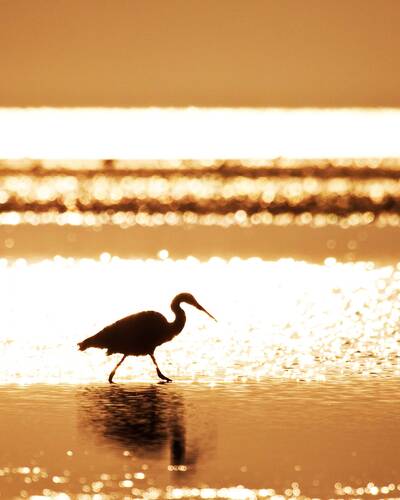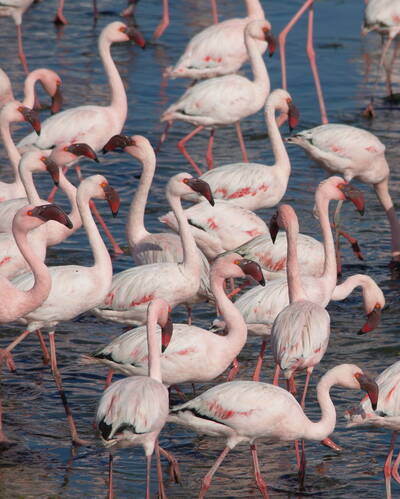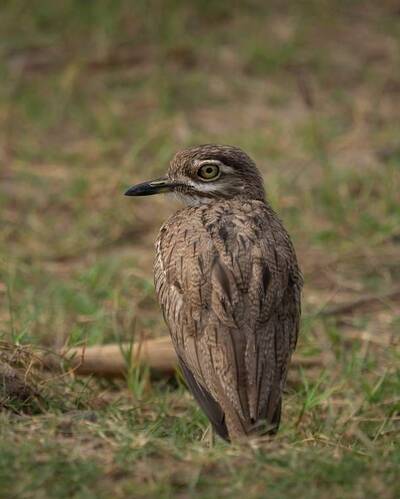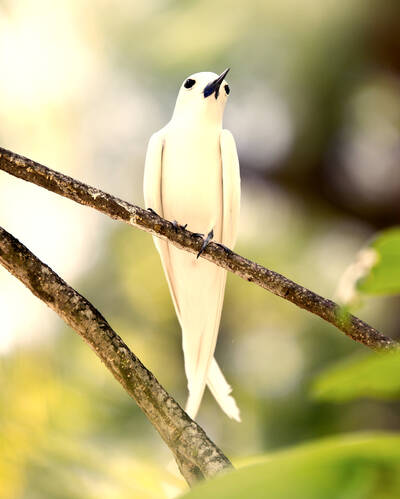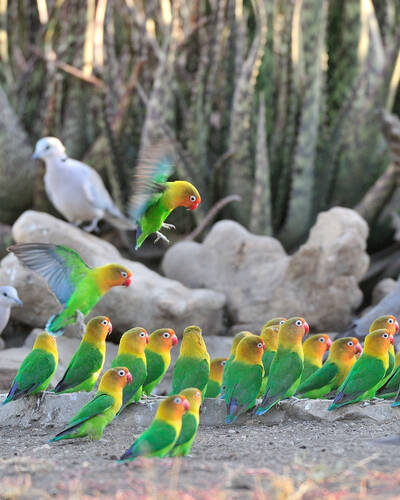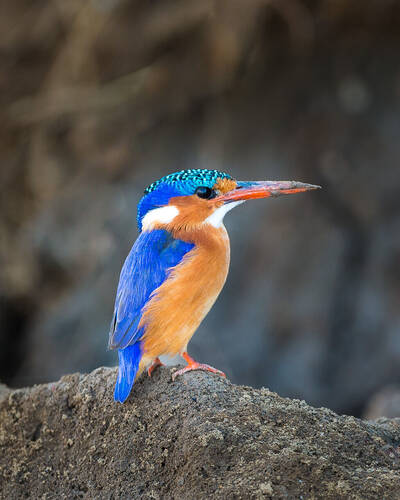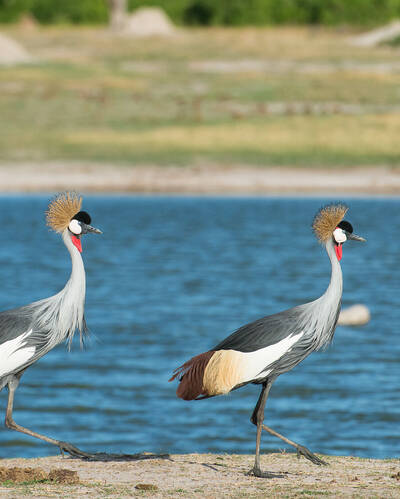 Where to see wildlife species in Africa
Maximise the chances of seeing your favourite African animals based on traveller sightings reports from the field.
---