San Camp: Our full report
San Camp is a strikingly beautiful tented camp with an Arabian Nights feel that seems well suited to its ...
... dramatic location on Botswana's vast Makgadikgadi Pans. The camp is set on the edge of the Ntwetwe Pan, which covers an area about the size of Northern Ireland, and has spectacular views that stretch all the way to the horizon.

The Makgadikgadi Pans area is made up of a series of salt pans with sandy grasslands interspersed by palm-tree islands. It is a complete contrast from the landscapes of the Okavango Delta, and the wildlife is different too. Although the pans are not traditionally considered a game-viewing area, there is a surprising amount of wildlife around. Four artificial waterholes that were dug in 2014 have helped sustain resident herds of zebra and wildebeest that are several hundred strong, and from around November/December to March, the herds swell in size dramatically; it's quite a spectacle.

Big game is scarce, but elephant and lion are seen periodically. Other hardy, desert-adapted wildlife that may be seen year round includes ostrich, black-backed jackal, African wildcat, bat-eared fox and playful meerkats. Some rare and elusive nocturnal creatures – brown hyena, aardvark and aardwolf – are also more easily spotted here than in the lusher areas of the Delta. We were thrilled to see all three species when we stayed in October 2017.

The birdlife around the pans contrasts with that of the Delta, too. The open grasslands are home to many typical Kalahari ground-nesting birds, such as the kori bustard, northern black korhaan, capped wheat-ear, chestnut-backed finch lark and ant-eating chat.

The environment around San Camp is fairly similar to that around its sister camps – Jack's Camp and Camp Kalahari – but is more open, with short, salt-tolerant grasses around camp. Activities, led by good guides, are the same at all three camps, too. Despite these similarities, each camp focuses on travellers with different budgets, with San Camp falling broadly into the middle of the three.

The tents that make up San Camp, including the central area, are, unusually, made from white canvas – a choice that complements the starkness of the environment. The main pavilion holds an elegant dining area, as well as a small museum housing an interesting collection of fossils, skeletons and tools found in the vicinity, as well as books and old maps of Africa. To one side is a library, where an old wooden chest does service as a well-stocked, self-service bar, and there's a charging station for electrical equipment. To the other is a tea tent, which also serves as a lounge, its floor layered with oriental rugs and scattered with bright cushions. This central area is open-sided and feels cool and breezy in the day, but at night heavy canvas curtains can be closed to keep out the chill.

A little distance away, a tented yoga pavilion occupies a supremely remote and peaceful spot.

San Camp's seven Meru-style tented rooms are nicely spaced out for privacy in a semicircle facing the shimmering Ntwetwe Pan. Five rooms are usually made up as twins and two as doubles. Inside, the style is faintly reminiscent of Edwardian times: canvas walls are striped cream and pale green, hardwood floors are covered with sisal matting, and high four-poster beds are covered with rich paisley bedspreads. To the rear of each tent is an en-suite bathroom with a flushing throne-style toilet, a shower, and a brass sink set into a wooden vanity unit backed by a large mirror. In keeping with the feel of a bygone era, lighting is simple (and dim), using traditional old spirit lamps. Large mesh windows allow for a free flow of air (great when temperatures are high), and flaps can be lowered for the cooler winter months. Each tent also has a verandah with comfortable day bed and a couple of director's chairs.

Activities at San Camp, as at its sister camps, aim to give an understanding of the area's geology, archaeology and anthropology, as well as an opportunity to observe its wildlife. Options include:

4WD safaris in and around the Makgadikgadi Pans National Park, often with spotlit night drives on the return to camp in the evenings or after supper. On our last visit we staked out a brown hyena den just before sunset, and waited patiently appreciating the absolute silence (and a gin and tonic) for these shy creatures to emerge. We were duly rewarded when one hyena crept out gingerly and spent time sniffing and scratching around the den for a good half an hour before loping off to start his nightly scavenging. Other sightings included steenbok, ostrich, plentiful wildebeest and zebra, but high up the list was a pack of 28 black-backed jackals hanging patiently around a zebra kill, while three lions kept them at bay.
Within reach of the three camps are four meerkat colonies that are semi-habituated to people and will generally ignore your presence as they busy themselves with digging, playing and keeping watch for predators. Early-morning and late-afternoon visits enable you to sit close to a burrow, as the meerkats pop in and out scanning for danger while cleaning their accommodation; you could even find yourself being be used as a convenient vantage point!
Walking with the Zu/'hoasi Bushmen proved another highlight for us, providing many insights into their traditional way of life and use of the land. Typically, you will be accompanied by perhaps a dozen or so San villagers (men, women and children) on an exploratory walk in the bush. Interpreters amongst the group (or your guide) help explain what the various members discover and point out along the way, such as edible tubers, plants with a slew of medicinal and practical uses, numerous tracks, and how to dig up a scorpion. At some point in the walk, the group will stop, make fire in the traditional way, tell stories and demonstrate some traditional games. Our favourite was called lightning and steenbok – a complicated version of rock-paper-scissors. We thoroughly enjoyed the experience – it was both fun – for participants and observers alike – and eye opening.
During the dry season (generally late May to around October), it's possible to explore the surrounding salt pans on 4WD quadbike trips without damaging their fragile crust. It's great fun and can be a magical experience. (NB: It's essential that you read the Quadbike warning in the 'Health & Safety' section below for our comments on this activity.)

If you're feeling truly adventurous, and have more time on your hands, you could even embark on a two-night quadbike expedition across the salt pans to Kubu Island. This is at an additional charge; please ask us for details.
Another option, also at extra cost, is a horseback safari. Two-hour trips are suitable for riders of all abilities, while multi-day riding safaris are available for experienced riders. Again, please contact us for more information on this.
As you can see there is a great diversity of activities to keep you busy and interested.
Our view
San Camp's tasteful classic style may appeal to the traveller looking for a slightly romantic set-up. Equally, the intimate size of the camp may suit small groups or families with older children looking to get acquainted with this unique area. It offers a refined remote camp experience where you can expect to be graciously hosted, very well looked after, and to enjoy excellent guiding.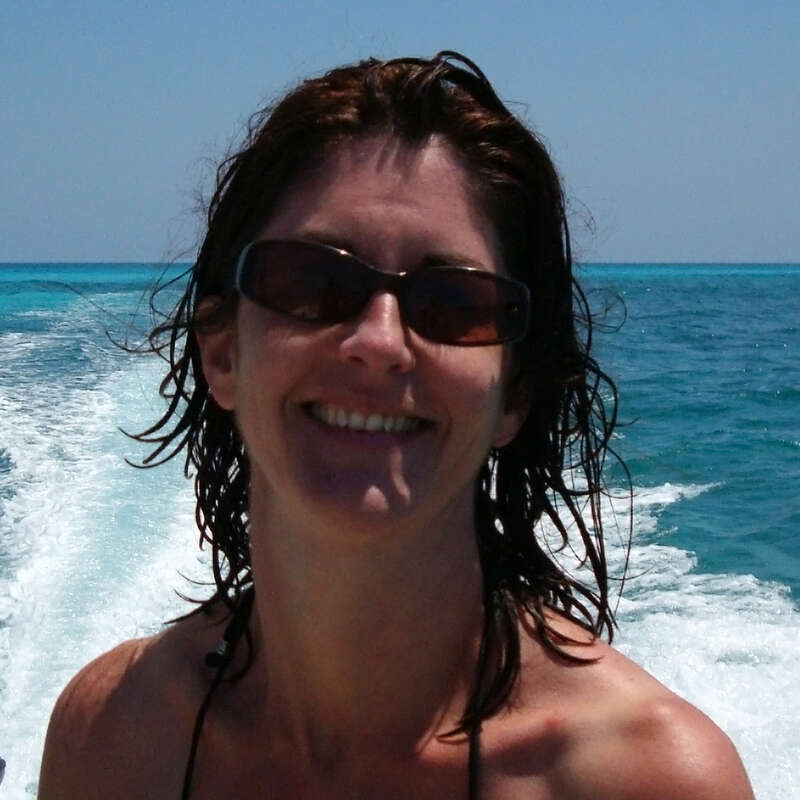 Country manager: Botswana
Geographics
Location

Ideal length of stay

We'd recommend a stay of at least three nights at San Camp.

Directions

San Camp is a 50-minute flight by light aircraft from Maun to Tsigaro Airstrip, followed by a 4WD transfer to camp of roughly 20 minutes. Alternatively you can reach San Camp by road, taking approximately four hours from Maun. Note, however, that getting there by road doesn't end up being a cheaper option.

Accessible by

Fly-and-Transfer
Food & drink
Usual board basis

Full Board & Activities

Food quality

When we last stayed at San Camp, in October 2017, the food was superb as usual – fresh, healthy and really delicious.

A light breakfast, prior to your early-morning activity, consists of cereals, toast, freshly baked muffins, a fresh fruit platter, and plain and fruit yoghurt. Eggs, bacon and hash browns are also available.

Brunch is usually a plated dish, served after your first activity or a little later – generally between 11.00am and midday. We had Moroccan beef skewers on a lentil salad, followed by a cheese and fruit board.

Afternoon tea is offered before the afternoon activity. We couldn't resist trying the tasty lamb koftas and homemade chocolate cookies; after all, they were so small – what harm could they do?!

Prior to supper you'll be offered canapés – we had delicate cheese-filled filo pastry triangles with a redcurrant dip.

Dinner is a plated meal enjoyed around a communal dining table. To start we enjoyed spicy butternut soup, followed by steak served with large chunky chips and green beans. Our dessert – a very sweet lemon posset with shortbread biscuits – was a perfect way to round off a lovely meal.


Dining style

Group Meals

Dining locations

Indoor Dining

Drinks included

Bottled water, soft drinks, local beers and spirits and a limited selection of (usually) South African red and white wines are included. Champagne and imported wines and spirits will cost extra and these should be requested in advance.
Special interests
Honeymoons

San Camp offers a hint of adventure, and the potential for a very special honeymoon in Botswana. Its romantic tents of billowing white canvas are spaced out on the edge of a vast saltpan, offering peace and solitude – along with plenty of activities.
See ideas for Honeymoons

Riding holidays

Guests at San Camp can ride quadbikes out onto the vast Makgadikgadi Salt Pans, either for half a day or on expeditions of up to four days to the centre of the pans. Horse riding can also be arranged, lasting from two hours to several days.
See ideas for Riding holidays

Cultural experiences

Bushmen walks from San Camp offer a sensitive, authentic and really interesting experience. You'll learn about the vegetation, maybe dig up some roots and even taste some of them; it's an excellent introduction to some of the traditional culture of Botswana.
See ideas for Cultural experiences

Luxury

San Camp is an enchanting camp with magnificent views over the surrounding salt plains. There is superb attention to detail in the unusual Arabic design, and the refined quality of food, service and guiding is just what you'd expect on a deluxe safari holiday.
See ideas for Luxury
Children
Attitude towards children

Children of all ages are welcome at San Camp, but please take into account the restrictions below.

Property's age restrictions

If travelling with children under the age of eight years, guests are required to book a private guide and vehicle (at extra cost). Children under the age of 12 years must share a tented room with an adult.

Special activities & services

There are no special activities or services for children at San Camp, but all reasonable special requests will be considered. One child under the age of 12 years may be accommodated on a bedroll in their parents' room, but no more than this.

Equipment

There is no special equipment available for children.

Generally recommended for children

Although San Camp welcomes children, we think that the facilities offered at Camp Kalahari – where they have family-style accommodation and access to a small pool – may be more suitable for families. That said, the landscape is very open around camp, so game more easily spotted, so this may be a good camp for children based on this premise.

Notes

San Camp is unfenced, and dangerous wildlife – including lion and elephant – is known to move regularly through the area. Children must be under the constant supervision of their parents.
Our travellers' wildlife sightings from San Camp
Since mid-2018, many of our travellers who stayed at San Camp have kindly recorded their wildlife sightings and shared them with us. The results are below. Click an animal to see more, and here to see more on our methodology.










Spotted Hyena
11% success




Communications
Power supply notes

Batteries can be charged in the main area.

Communications

There is no cellphone reception, no direct phone or fax and no WiFi or email. Communication is maintained via radio between the camps and head office.


TV & radio

There is no television or radio.

Water supply

Borehole

Water supply notes

All tented rooms have hot and cold running water and a flush toilet.
Health & safety
Malarial protection recommended

Yes

Medical care

The managers have first-aid training and there is a first-aid kit on site. The closest doctor is in Maun. In case of medical emergency, patients would be evacuated by air, but please note that it is only possible to fly out of camp during daylight hours as the bush airstrips do not have any lighting at night.



Quadbike warning: With an abundance of caution, we feel that it's important to let prospective visitors know that although safety helmets are provided for the quadbike activities at San Camp and its sister camps, there is scant mention of them by staff. They are left hanging up on a post at the side with the guides just demonstrating how to use the khikoi as a head wrap. We would very much recommend that you ask to use one of the helmets for your personal safety.



We understand that the camps have operated quadbikes regularly here since 1992, and at the time of writing (April 2018) there has never been a serious accident here. The camp's team comments that they regard this activity to be safe, even without helmets, especially as they generally keep to specific tracks and don't speed; and that the area is largely flat and free of other traffic. We're not aware of any of our travellers having any problems over the years prior to the helmets being introduced in 2016, and all of our team members who have visited have enjoyed quadbiking activities without any problems or concerns.



However, it is for each prospective guest to make up their own mind about the safety of quadbiking here, per se. If you aren't likely to be happy with the safety aspects of this activity, then please tell us in writing before you travel as, with advance notice, we can arrange for you to be driven across the pans in a vehicle instead. If you leave this decision until you're at camp, however, and then decide that you don't want to do this activity, such alternative arrangements may not be possible – although, of course, you could always omit this activity, and relax around the camp instead. (Sadly, refunds aren't possible if you choose to miss activities like this at camp.)



As with any activity, please check the details of your travel insurance to ensure that you are fully covered for quadbiking. Be aware, too, that some insurance policies will provide cover for bikes up to a certain engine power, but not beyond – so you need to check such clauses particularly carefully.

Dangerous animals

High Risk

Security measures

Guests are escorted to and from their rooms after dark. There is a foghorn in each of the rooms to attract attention in case of emergency.

Fire safety

The rooms and the main area have fire extinguishers.
Activities
4WD Safari

Birdwatching

Cultural excursion

Fly-camping

Guided walking safari

Night drive

Quad-biking

Sleeping under the stars
Extras
Disabled access

On Request

Laundry facilities

Laundry is included but please bear in mind that water sources are particularly limited in this arid region.

Money

The camp does not offer any money-exchange facilities. There is a safe in the camp office that guests are welcome to use, but there are no safes in the tents.

Accepted payment on location

Mastercard and Visa credit cards are accepted; Amex and Diners are not. Cash payments may be made in GB pounds, US dollars, euros, South African rand and Botswana pula.
Other lodges in Kalahari's Salt Pans
Alternative places to stay in this same area.
---