Map of the Maasai Mara for safaris
This interactive map of the Maasai Mara, in south-west Kenya, shows gravel and earth roads in narrow, light red; rivers in blue; the Maasai Mara National Reserve in brown and the Maasai Mara conservancies in green. The green dots indicate safari camps in the region that are offered by Expert Africa. Click on any of them to go to the relevant Expert Africa report.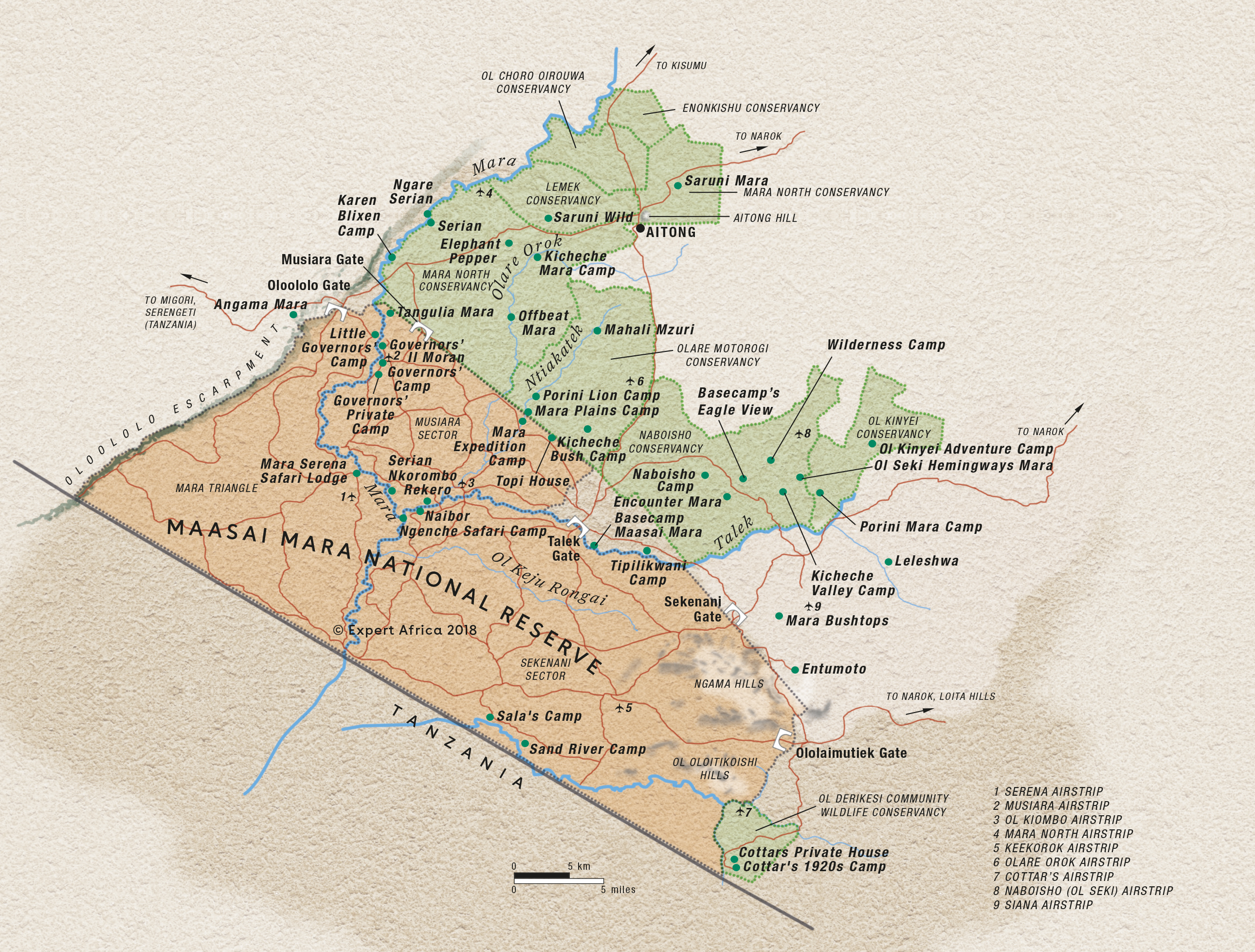 You can also click through to our
Google map of the Maasai Mara
, showing the region's safari camps plotted precisely on satellite photography.
This map of the Maasai Mara region is an original. It has been commissioned by and drawn up for Expert Africa. It is our copyright (© 2016). It must not be copied or reproduced without our written permission. If you wish to use it, please contact us. We generally look favourably on requests for educational or charity use, provided that clear acknowledgements and credits are given. To deter unauthorised use, the map has been digitally watermarked and can be traced.