Crowned Hornbill Guided Safari: Summary
Crowned Hornbill Safari in a nutshell
This privately guided safari features two phenomenal wildlife regions in northern Tanzania, accommodating guests in comfortable, good-value lodges that provide easy access to fantastic game viewing. With the added flexibility of a personal guide and 4WD, guests will have real autonomy over their trip.
The combination of three safari lodges blends exceptional wildlife-viewing opportunities with an introduction to local communities and their culture. Each lodge boasts a difference in style and management, decreasing in size and becoming more intimate as your safari continues.
Beginning with the large Ngorongoro Sopa Lodge, guests will have fast access to the quieter eastern descent road, enabling them to be among the first to the crater floor each morning. Here, safaris include lush vegetation and a high density of large mammals, with the likelihood of seeing lions and possibly even black rhino.
Serengeti Serena Safari Lodge boasts an elevated position in the north-west of Seronera, atop the Kyabatero Hills. With fantastic views over the rolling plains of the Serengeti, it makes a comfortable base from which to explore the game-dense surroundings. Then comes the smaller Rhotia Valley Lodge, which has equally scenic views over the Rhotia River and the surrounding woodlands, and offers guests great access to both the Ngorongoro Crater and Lake Manyara National Park.
Encompassing superb wildlife, iconic destinations and local communities, this safari makes for an excellently well-rounded yet highly individual trip.
Ngorongoro Sopa Lodge
Days 1-3
The 97-room Ngorongoro Sopa Lodge is an international-style hotel positioned on the eastern edge of Tanzania's UNESCO-listed Ngorongoro Crater, with stunning views over the Crater. Most guests spend one or two nights at Ngorongoro Sopa Lodge. It is close to the very quiet eastern road into the Crater, which sees less traffic than the more popular road on the western side.
View full itinerary
Serengeti Serena Safari Lodge
Days 3-5
Serengeti Serena Safari Lodge in Tanzania is part of the international Serena Hotels group owned by the Aga Khan Fund for Economic Development. This 66-room Maasai village-inspired lodge opened in 1996 and accommodates more than 140 people when full. From its elevated position, sitting among acacia trees in the Kyabatero Hills, north-west of Seronera, it has lovely views across the Serengeti plains.
View full itinerary
Rhotia Valley Tented Lodge
Days 5-7
Perched high on a hill overlooking the valley of the seasonal Rhotia River, Rhotia Valley Tented Lodge is a simple and friendly camp in a good location between the Ngorongoro Crater and the Rift Valley Escarpment. Aside from being a good-value base to explore the surrounding area, the lodge has a noticeably positive impact on the local community through its work with a nearby children's home – and guests can see this work first-hand.
View full itinerary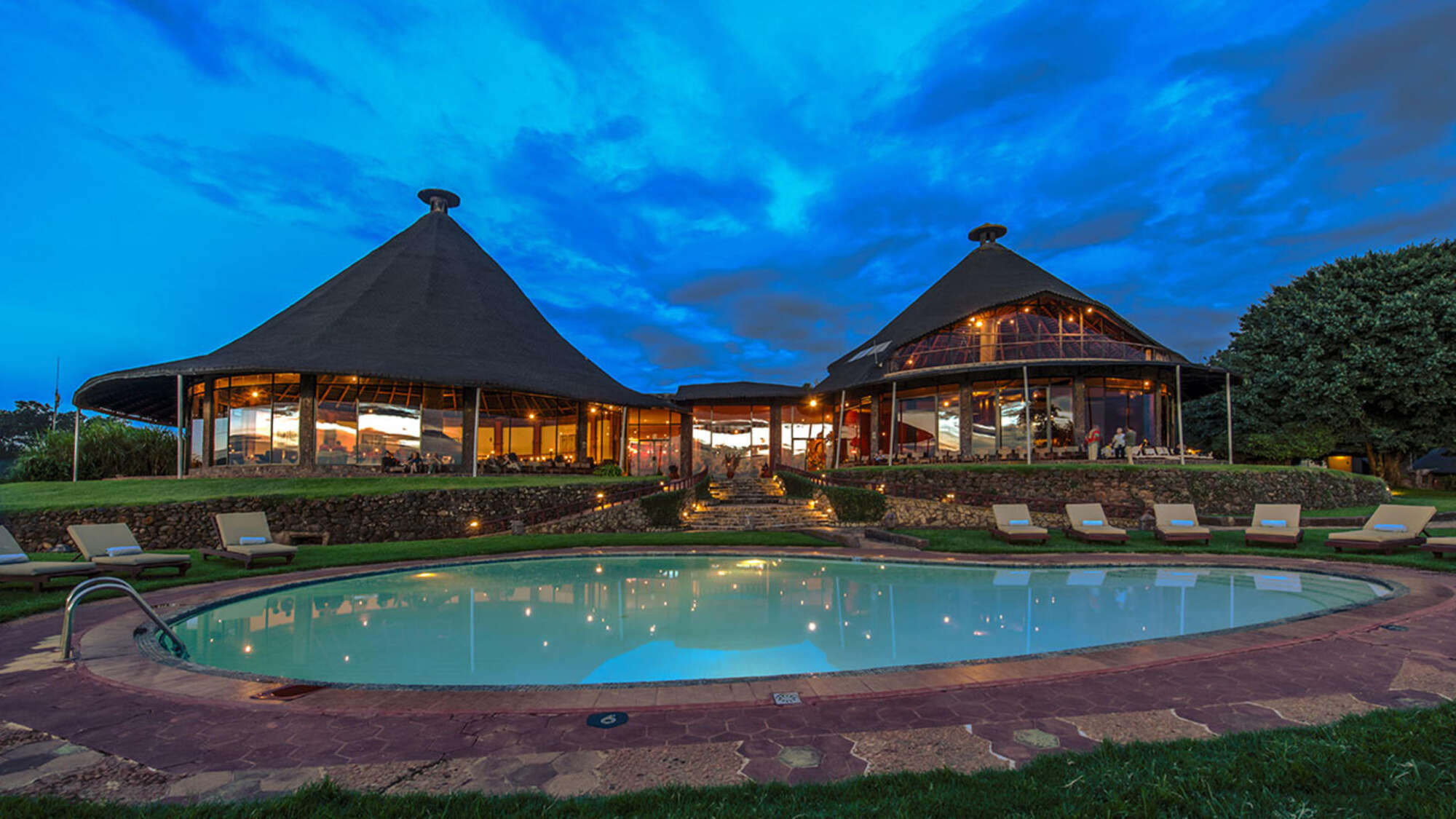 Ngorongoro Sopa Lodge
Ngorongoro Crater, Tanzania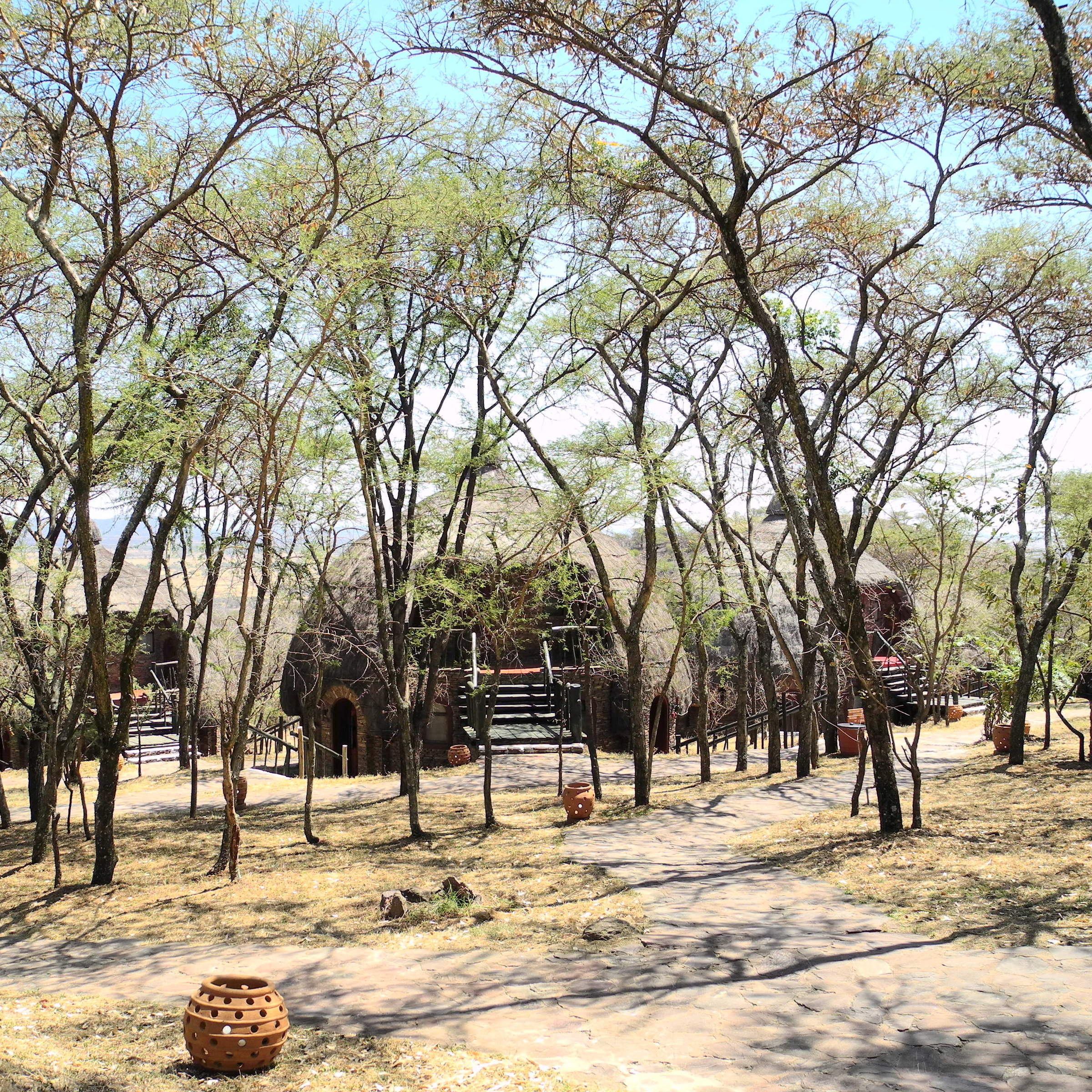 Serengeti Serena
Serengeti Migration Area, Tanzania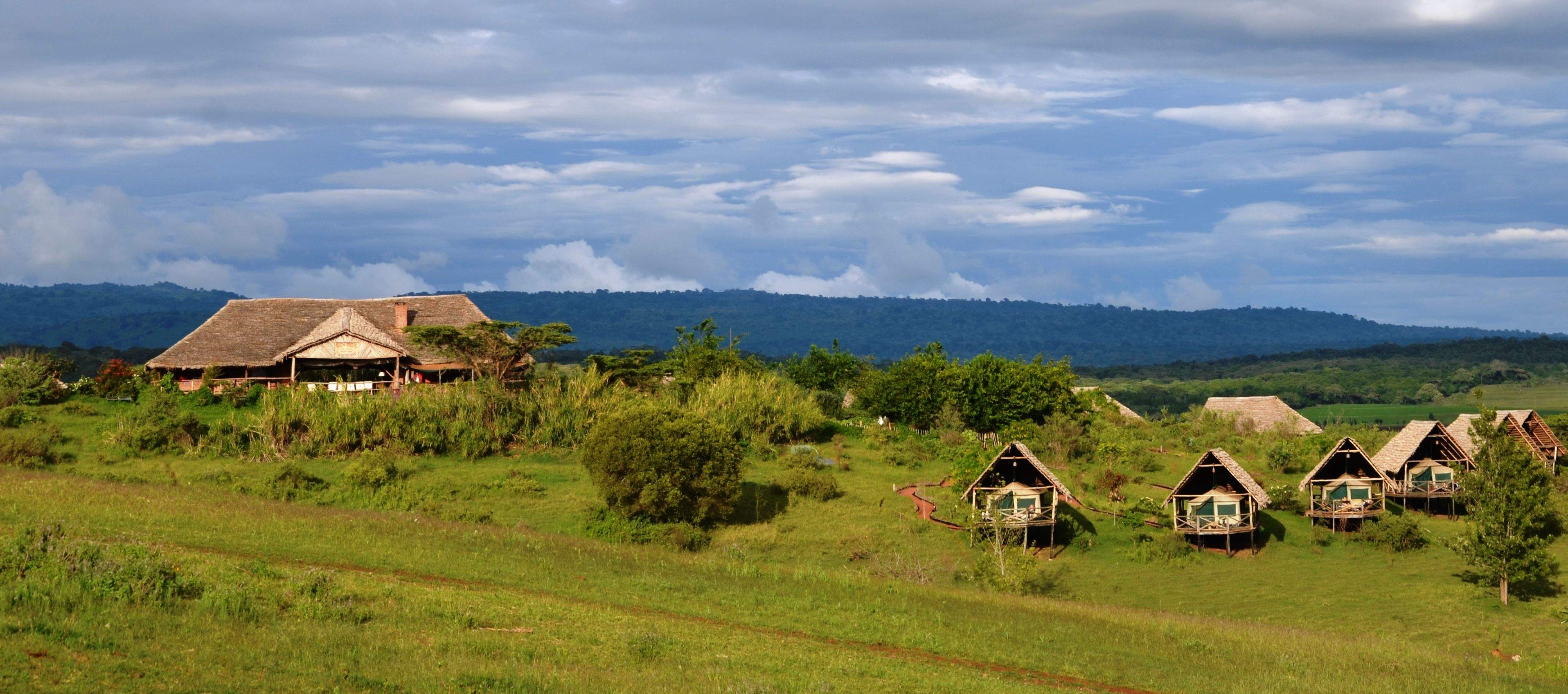 Rhotia Valley Ttd. Lodge
Ngorongoro Crater, Tanzania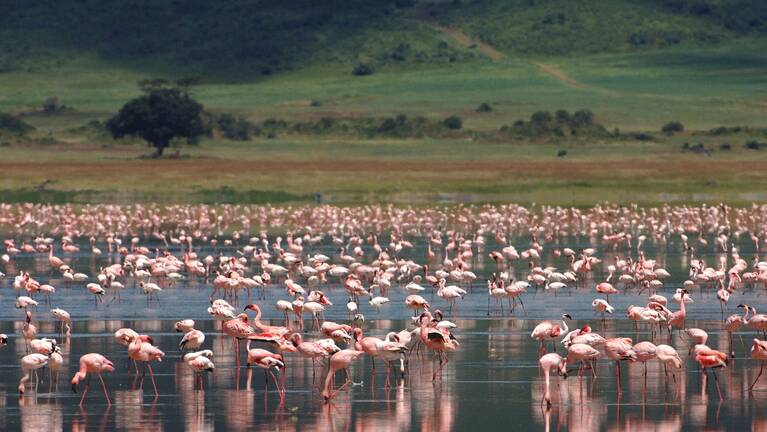 Highlights
Our thoughts on five of the top experiences of this Crowned Hornbill Guided Safari.
Exploring Ngorongoro World Heritage Site
Hiking to local Maasai villages
Watching for the Great Migration in the Serengeti
Seeing Lake Manyara shaded pink by its flamingos
Meeting the locals at Rhotia Valley's children's home
Activities
Some activities which can be included in the Crowned Hornbill Guided Safari: talk to us about those which interest you.
4WD Safari

Birdwatching

Cultural excursion

Guided walking safari

Hot air ballooning

Mountain biking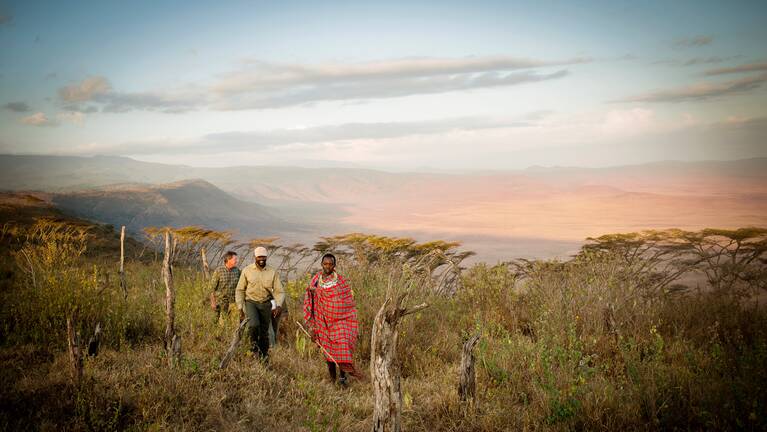 Key species to see on the Crowned Hornbill Guided Safari
Based on our travellers' observations, we've estimated the likelihood of seeing these species during the Crowned Hornbill Guided Safari. Click on the animals and our wildlife surveys page for more info.
---








Spotted Hyena
100% chance










Side-trips whilst on this safari
We may be able to build in some of these optional excursions from the Crowned Hornbill Guided Safari. Talk to us: they're usually best arranged when you book.
---
Let us help you customise your trip
All of our holidays on this site are just ideas; none are fixed. All of our trips are tailor-made, so we'll always adapt them to suit you. Talk to an Expert and let us help you to work out your perfect trip.
---

Talk to an Expert
Call us now! We'll match you with the Specialist in our team who is best suited to help you. Then together we can start planning your trip.

Set up your itinerary
Based on our experience and your ideas, your specialist will create a detailed, costed itinerary. We'll refine it together, until we have a trip that you're perfectly happy with.

Prepare for your trip
The same Specialist will make the seamless arrangements for your trip, send you detailed travel documents, and be available to answer any questions before you depart.

Travel with peace of mind
After you set off, you'll be cared for by our partners in Africa, most of whom have worked with Expert Africa for decades. And if you ever need us urgently, we're available 24/7.

When you return
We love to learn about your trip, and so will always be grateful if you've the time to give feedback to your Specialist when you return.

Other ideas for Tanzania safaris
Look at these ideas in Tanzania: then talk to us. Will will design a trip that's perfect for you.
---
Other safari ideas across Africa
Talk to us: help us to understand what you like and we can create a safari that will really suit you.
---