Travel reviews by Mr S & Ms M from Banstead
Botswana and 1 other country between 12 Sep 2012 and 27 Sep 2012
"Kwando Lagoon spoilt it. Please see separate email and attachment."
Feedback response
We had extensive discussions with these travellers after their trip. They enjoyed many aspects of their trip, but felt it was spoiled by Kwando Lagoon, and especially by the suspension on Lagoons vehicles, which they described as "boneshakers".

Arranged By Megan Green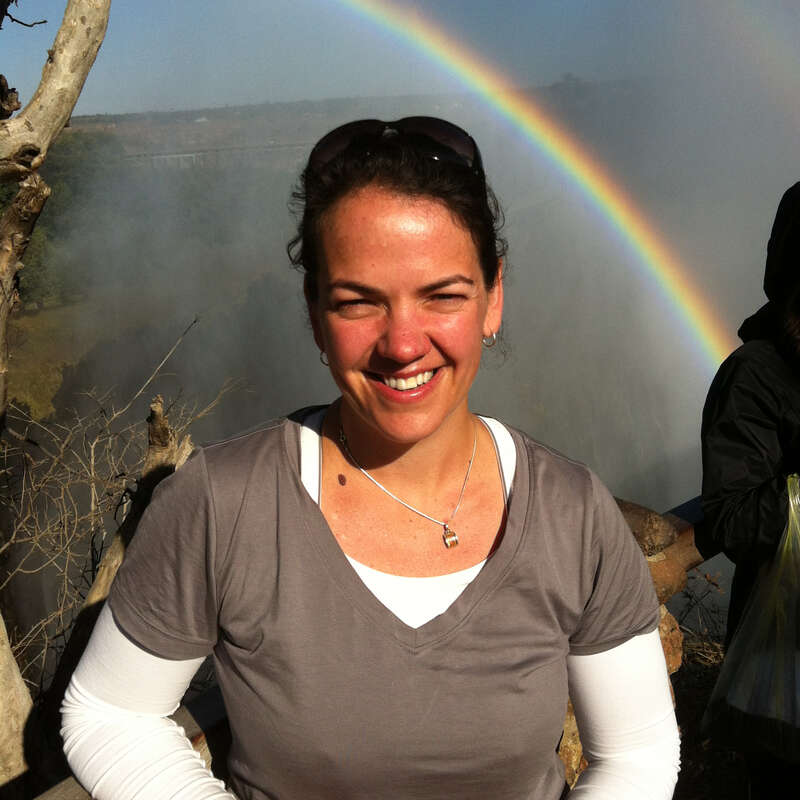 ---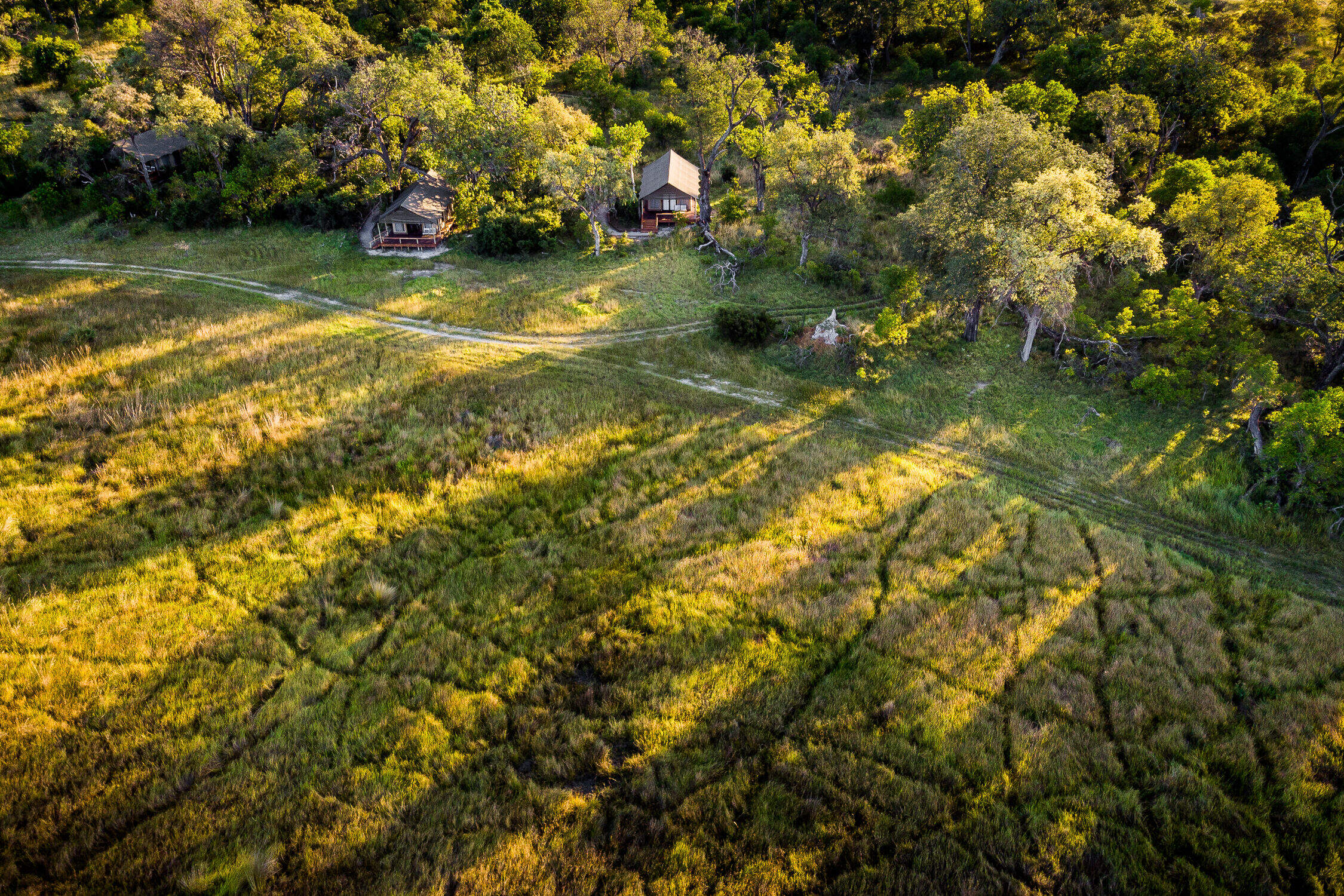 Stanley's Camp
"A reasonable start to our trip."
2 nights
Arrived 13 Sep 2012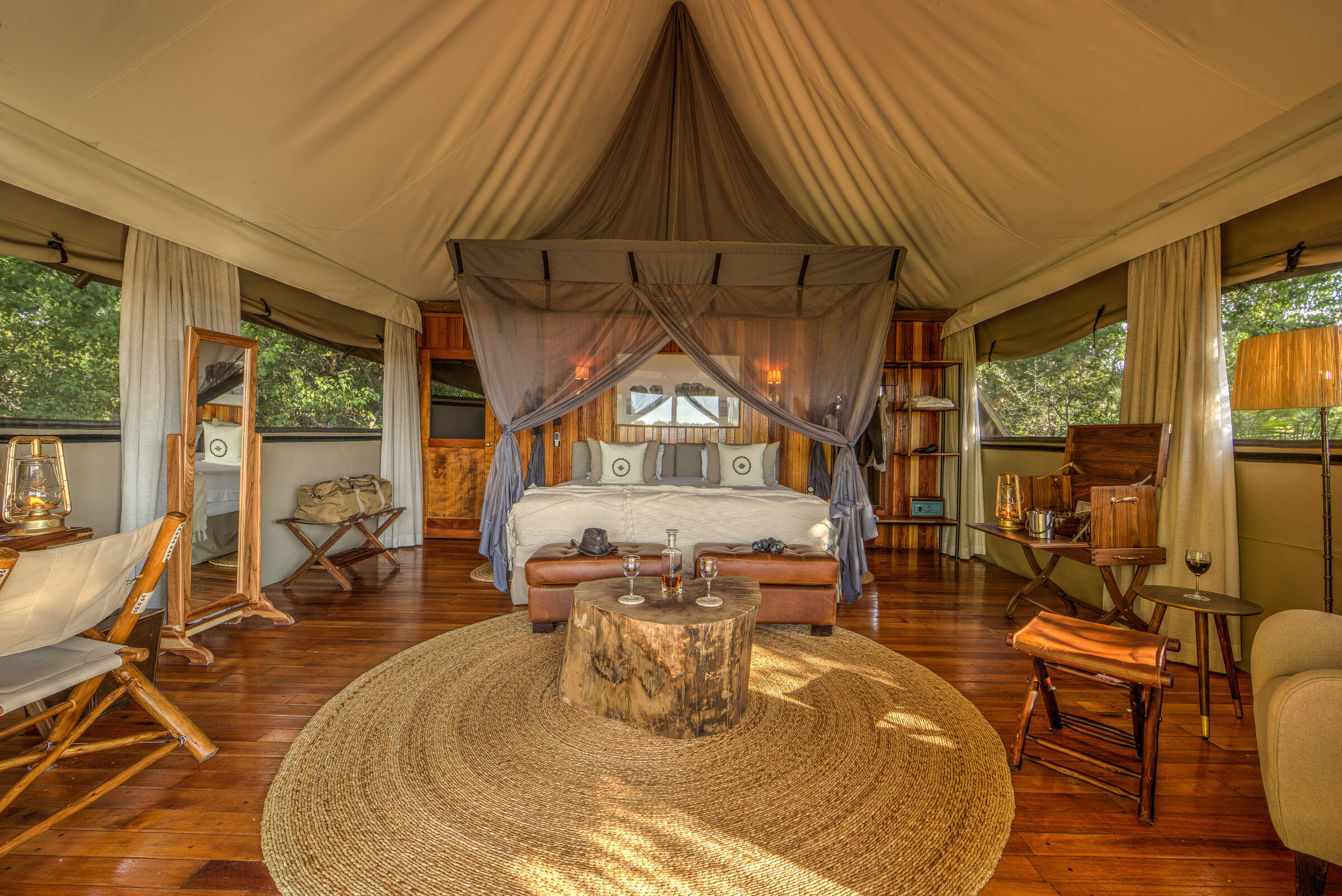 Kanana
"Quite a good camp."
2 nights
Arrived 15 Sep 2012
Feedback response
---
This traveller was disappointed with some aspects of Kanana including the birdlife at the heronry and the game densities, which they perceived to be low.

Its worth mentioning that this feedback prompted the camp to send an ornithologist from the Bird Society to take a census at the heronry.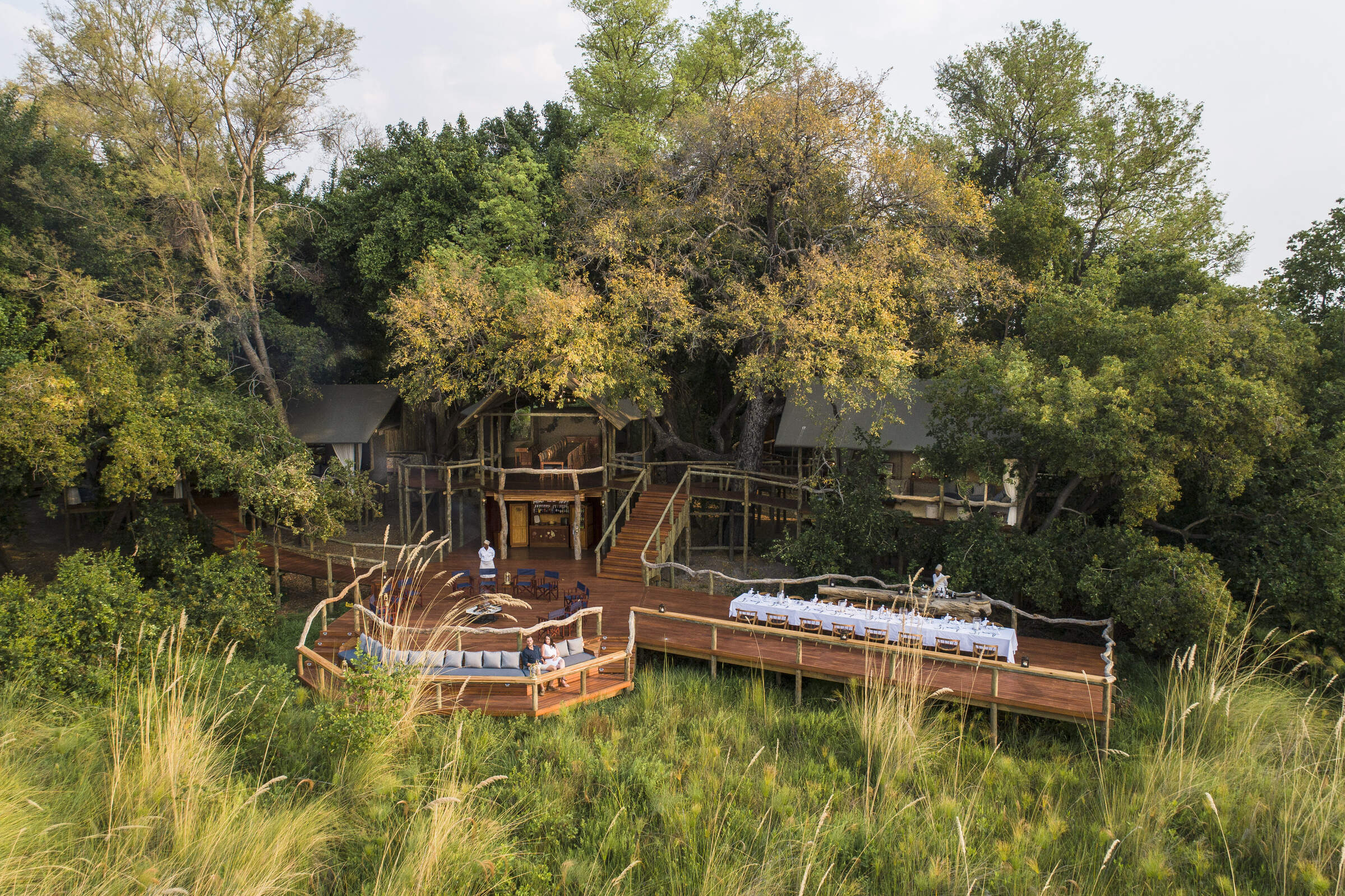 Shinde Camp
"The best camp we stayed at."
3 nights
Arrived 17 Sep 2012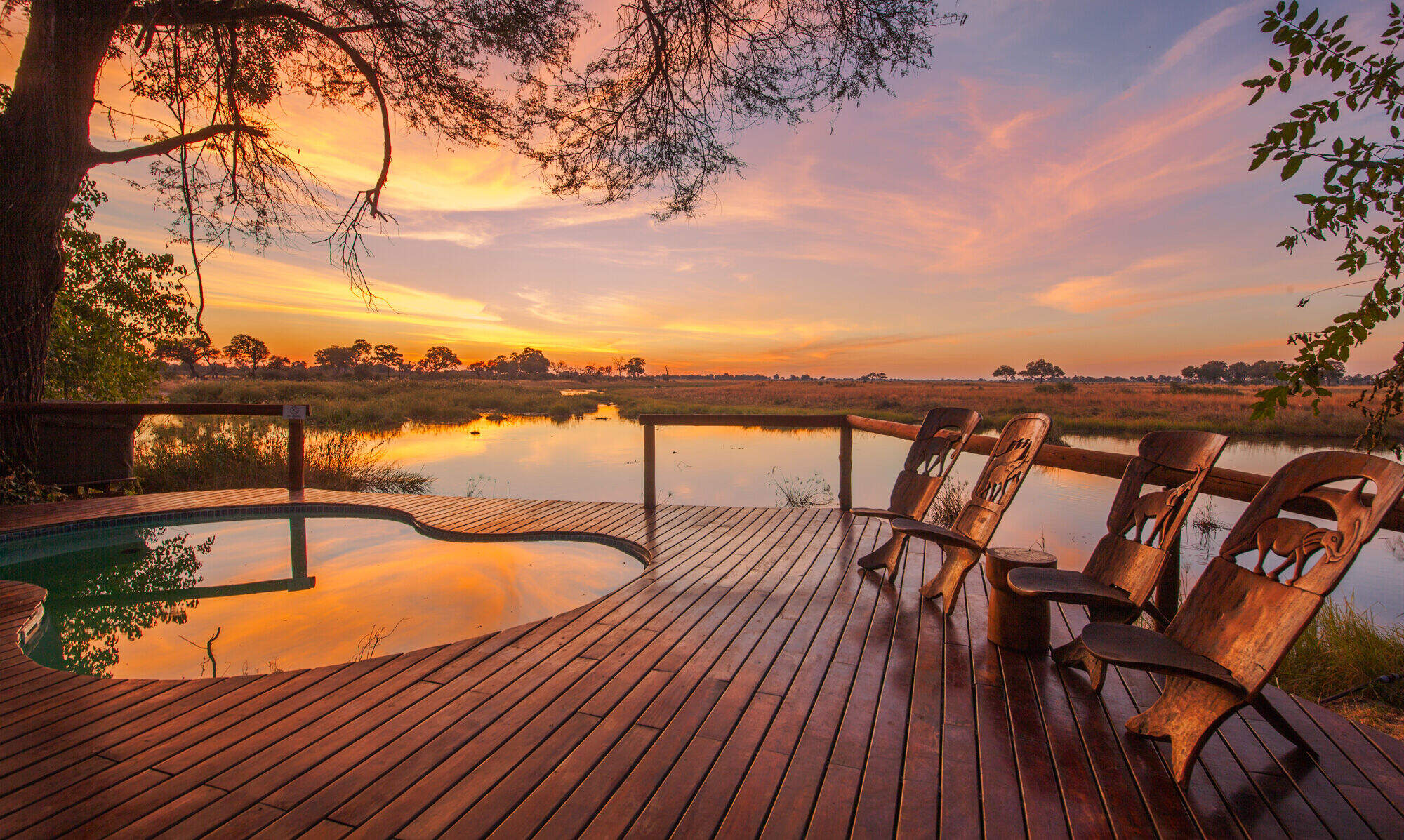 Lagoon Camp
"Why did we go there?"
3 nights
Arrived 20 Sep 2012
Feedback response
---
These travellers saw wild dogs here, which were high on their wish-list. Despite this, they were very unhappy here, especially with the camp's vehicles and the quality of the reserve's tracks.

By way of a post-script to this story, Kwando Lagoon took delivery of new vehicles toward the end of 2012. Lagoon tell us that they're not allowed to lay anything to improve the tracks, but they do drag them periodically to try and reduce the ruts.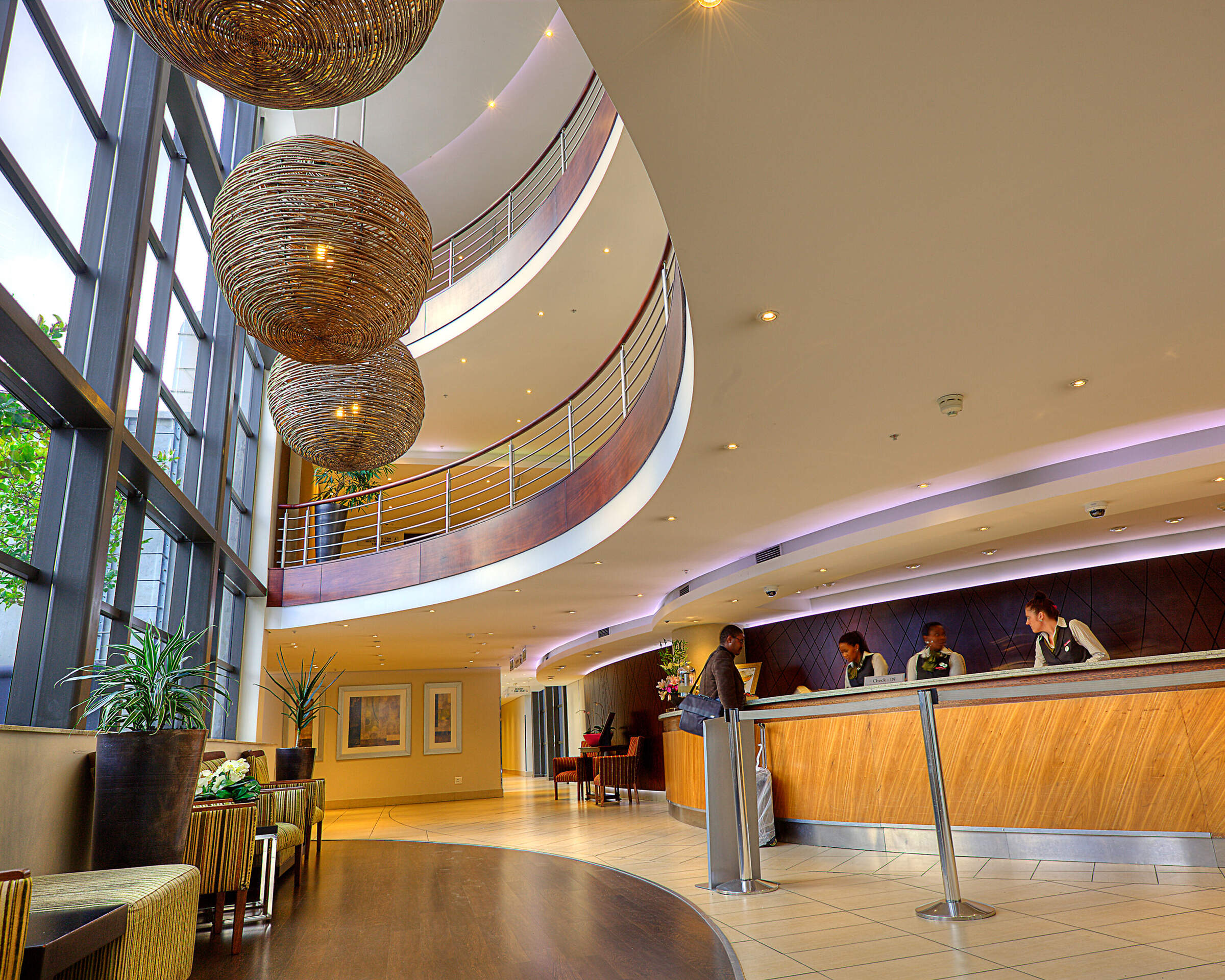 City Lodge OR Tambo
"A good overnight hotel."
1 night
Arrived 23 Sep 2012

Mala Mala
"One of the best camps in Africa."
3 nights
Arrived 24 Sep 2012
Lodge not featured by Expert Africa
Namibia between 4 Oct 2010 and 10 Oct 2010
"We spent 6 nights in Kruger National Park, 6 nights in Sabi Sand and 6 nights in Namibia obtaining images for a book on Africa we are writing. We could travel anywhere in the world for the next 10 years and not have a better trip than this, despite the problems with missing luggage etc. No 3 week trip is going to be perfect but this was very close.

Suggestions to help us improve our trips or our service:

Can't think of anything."
---

Olive Grove
"A reasonable overnight stay"
1 night
Arrived 4 Oct 2010
Feedback response
---
Lindy Van den Bosch, the owner of Olive Grove Guesthouse, wrote to us regarding these travellers feedback as she was sorry to hear that they had a couple of problems during their stay. Her response was:

Thank you for taking the time to pass this feedback on to us.

We would like to apologise to these guests for the lack of hot water in the morning. We are in the process of converting our geysers from electrical to solar, in an effort to be more environmentally friendly, and this incident has shown us that we need to monitor this process a lot more closely and carefully. We generally have 1 geyser for 2 rooms, and past experience has shown this to be adequate. We are alarmed to hear that the advice given by our Reception was to "let the water run for 10 to 15 minutes". We can only assume that there was some misunderstanding or miscommunication on our part - we have discussed this with all our Reception staff again, to ensure that such incorrect information is not passed on again.

As regards the insects in the beds, we usually leave the bedrooms windows open for arriving guests, but as these guests arrived late at night, the insects may have been attracted into the room by the lights - once again, we apologise for this inconvenience.

We are pleased that we were able to assist with a later check-out, and hope that this went a small way to relieving the inconveniences caused, including the added frustration of luggage not arriving.

We strive to be a good first impression of Namibia, and to be an oasis for weary travelers arriving off a long flight, or back from a long drive around the country. We are truly sorry that this was not these guests' experience and sincerely hope that this did not distract from the rest of their Namibian holiday.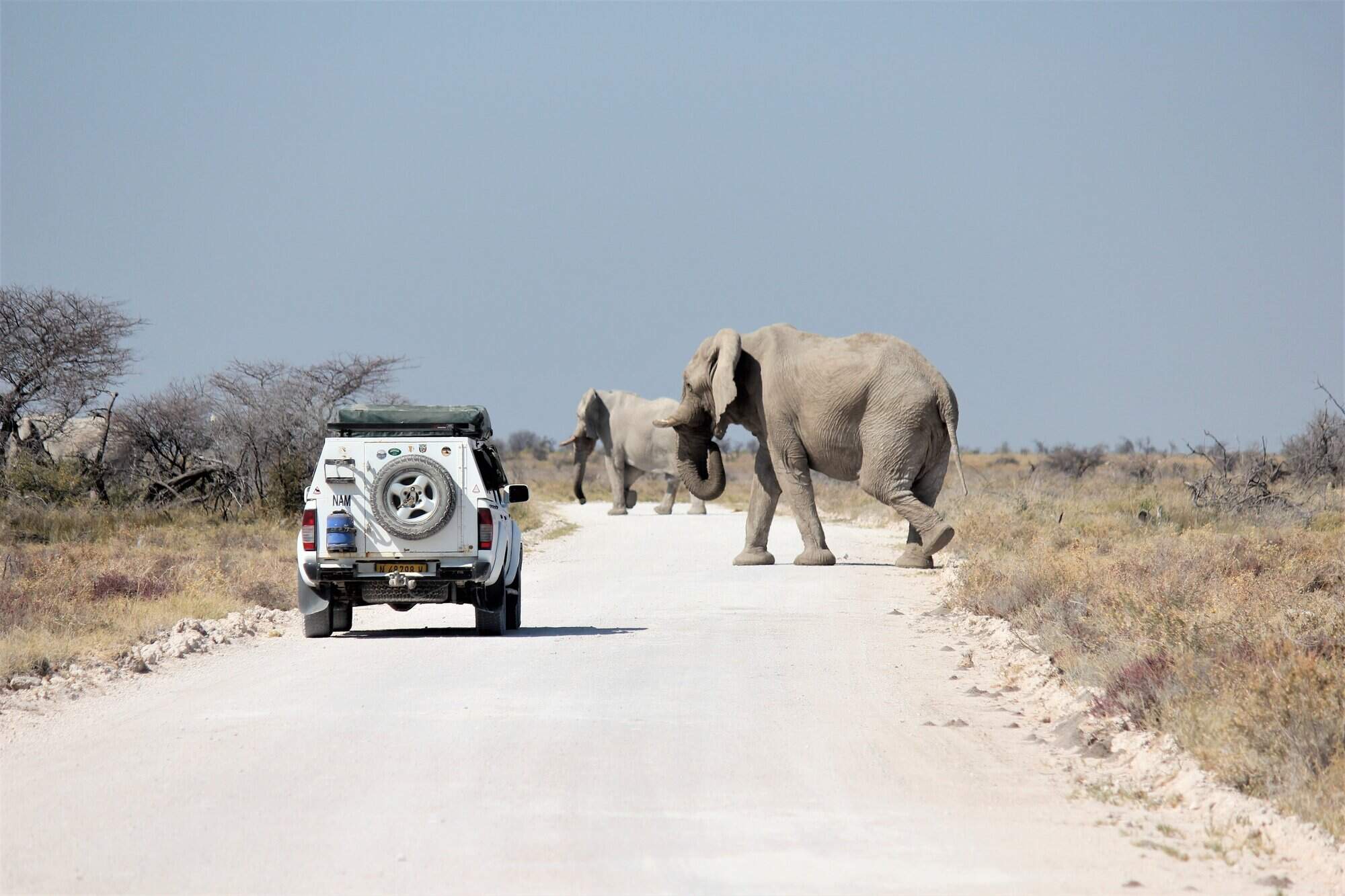 Okaukuejo Camp
"Really enjoyed this camp"
3 nights
Arrived 5 Oct 2010

Okonjima Plains Camp
"Had a good time at Okonjima Main Camp"
2 nights
Arrived 8 Oct 2010
Namibia between 21 Sep 2007 and 7 Oct 2007
"This was the wrong holiday at the wrong time. Christine and I had just sold our business, a manufacturing company employing 70 staff. In April, approx 6 months after booking this trip, we were contacted by our American competitors who made us a good offer for the business. Knowing we were going away in September we stipultaed that we wanted to complete by the end of August to give us sufficient time to arrange things and wind down from the stress of the sale. We eventually completed 2 days before leaving for Namibia and were in no fit state for this type of trip. As a result all sorts of things went wrong, which taken in isolation were insignificant, but added together spoilt the entire trip. Some have already been mentioned.

If we hadn't been so stressed and tired the driving may not have been such an issue, though I have already stated that I underestimated the distances. What I thought would be 2-hour drives were in fact 4 or 5 hour drives. The road conditions were also poor. Even the tarred roads are now in need of repair.

One other point we would like to mention concerns the fax Tracy sent to Pelican Bay. She stated that Ai Aiba is not the sort of lodge to fuss over clients. We're not sure where she gets that impression from. Neither Christine nor I expect people to fuss over us. In fact the opposite is true. All we really want is to be left alone, which is why we organised our own self drive rather than go with a group. As photographers we want the flexibility to wait around for the right moment to take stunning photographs rather than take snap shots.

Finally both Christine and I would like to thank Expert Africa and Tracy for all their help and assistance, especially when things went wrong during our stay."
Feedback response
We're thankful to observe that this kind of disappointed feedback with any of our trips is very unusual. However, it does illustrate several important points though…

Firstly, our self-drive trips around Namibia require more involvement, energy and commitment from our travellers than most fly-in safaris do. These are not trips to that you can just sit back and enjoy – like to a few weeks lying on beach. They are really journeys of discovery, best entered into with an inquisitive mind and reserves of energy. Starting off on one of these trips in an exhausted state is, as demonstrated above, a recipie for disaster.

Secondly, travellers should not underestimate the driving distances and times in Namibia: these can be long. We have noted down the driving times and distances for some of the main routes in our brochure, and our team will always advise you on the more offbeat routes. On some routes, we'll advise that stop is wise; please listen to us, and take the advice seriously.

By way of a 'PS' to this story – having discussed their trip with us at length, and put it into context, they chose to travell to Africa (Namibia) again with us in 2010, and then to Botswana with us in 2012. See details of these trips, above.

Arranged By Tracy Lederer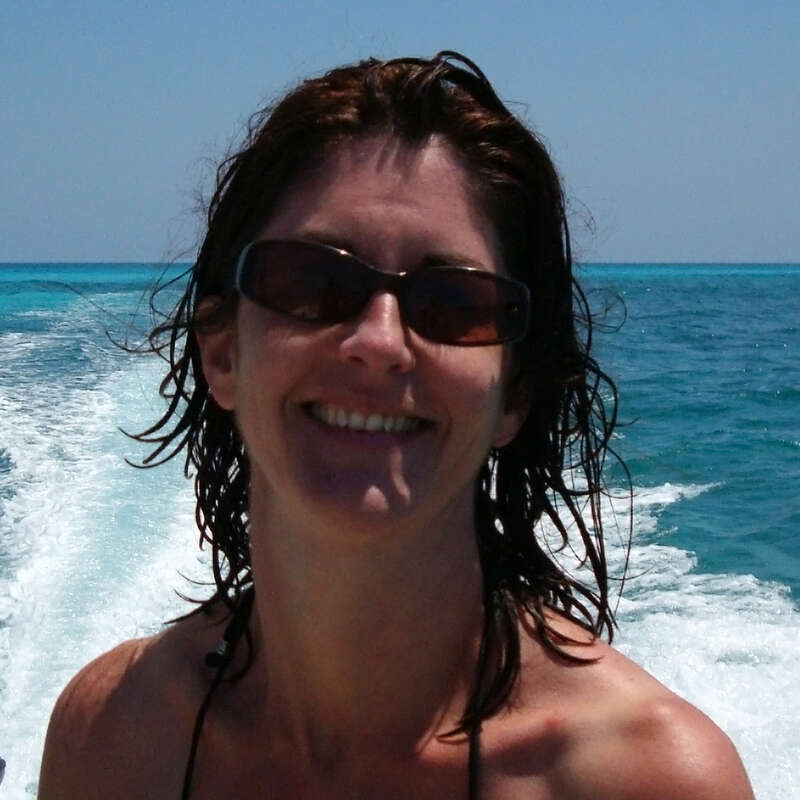 ---

Bagatelle Kalahari Game Ranch
"A great way to start the trip"
1 night
Arrived 22 Sep 2007

Kulala Desert Lodge
"Not ideal for landscape photographers"
2 nights
Arrived 23 Sep 2007
Feedback response
---
It's important that these comments be taken in the context of this traveller's general comments on their trip. To read these, please see the page entitled: '
The Holiday from Hell
'.
In our experience, it probably would not have been better for these travellers to stay in a lodge closer to the main gate. Quite the contrary, as delays in opening the gate and then in physically issuing the permits mean that this is often frustratingly slow. So whilst departure times for shared trips from Kulala Desert Lodge can't be guaranteed, booking a private vehicle from here for the morning drive could be one way for keen photographers to get the best possible chance of the shots that they want.

Pelican Bay Hotel, Namibia (this camp has since closed)
"A total disaster. See below."
4 nights
Arrived 25 Sep 2007
Feedback response
---
It's important that these comments be taken in the context of this traveller's general comments on their trip. Please read these on the page entitled: '
The Holiday from Hell
'.
That said – it's worth learning from a key point here. Often travellers who are planning their first trip with Expert Africa before will display blind faith in recommendations from friends and family, but scepticism to our suggestions. The truth is that usually friends or family will have visited an area or the lodge once, but few have anything like the depth of the experience that we have in these areas.
Expert Africa's only objective when putting together a trip is to make it as enjoyable as possible for our travellers - and so it's always important to listen to our advice on your route.
Lodge not featured by Expert Africa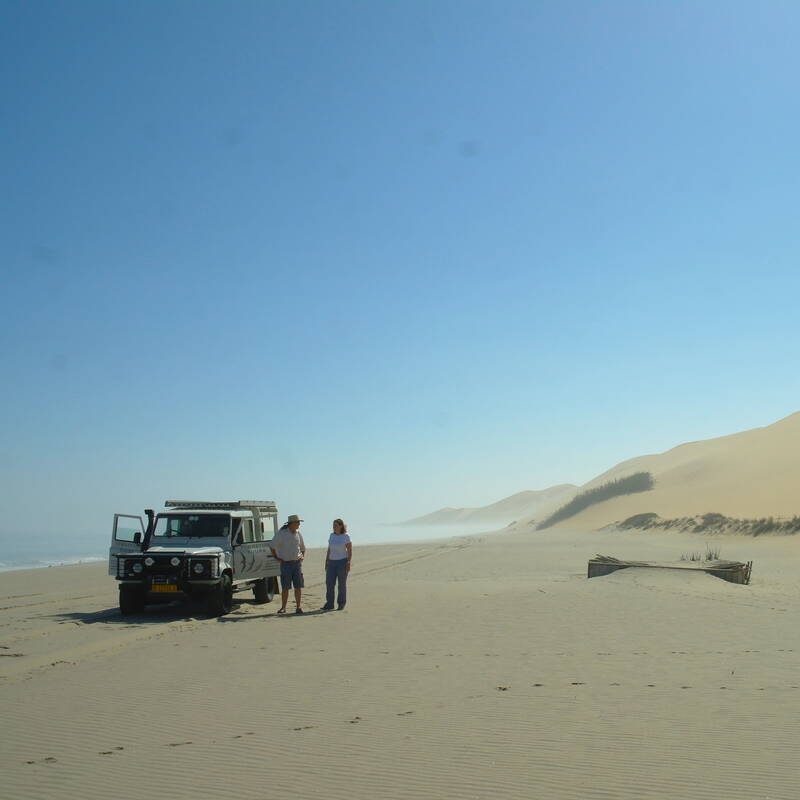 Coast and Sandwich Harbour
"A disaster"
26 Sep 2007 • All-day excursion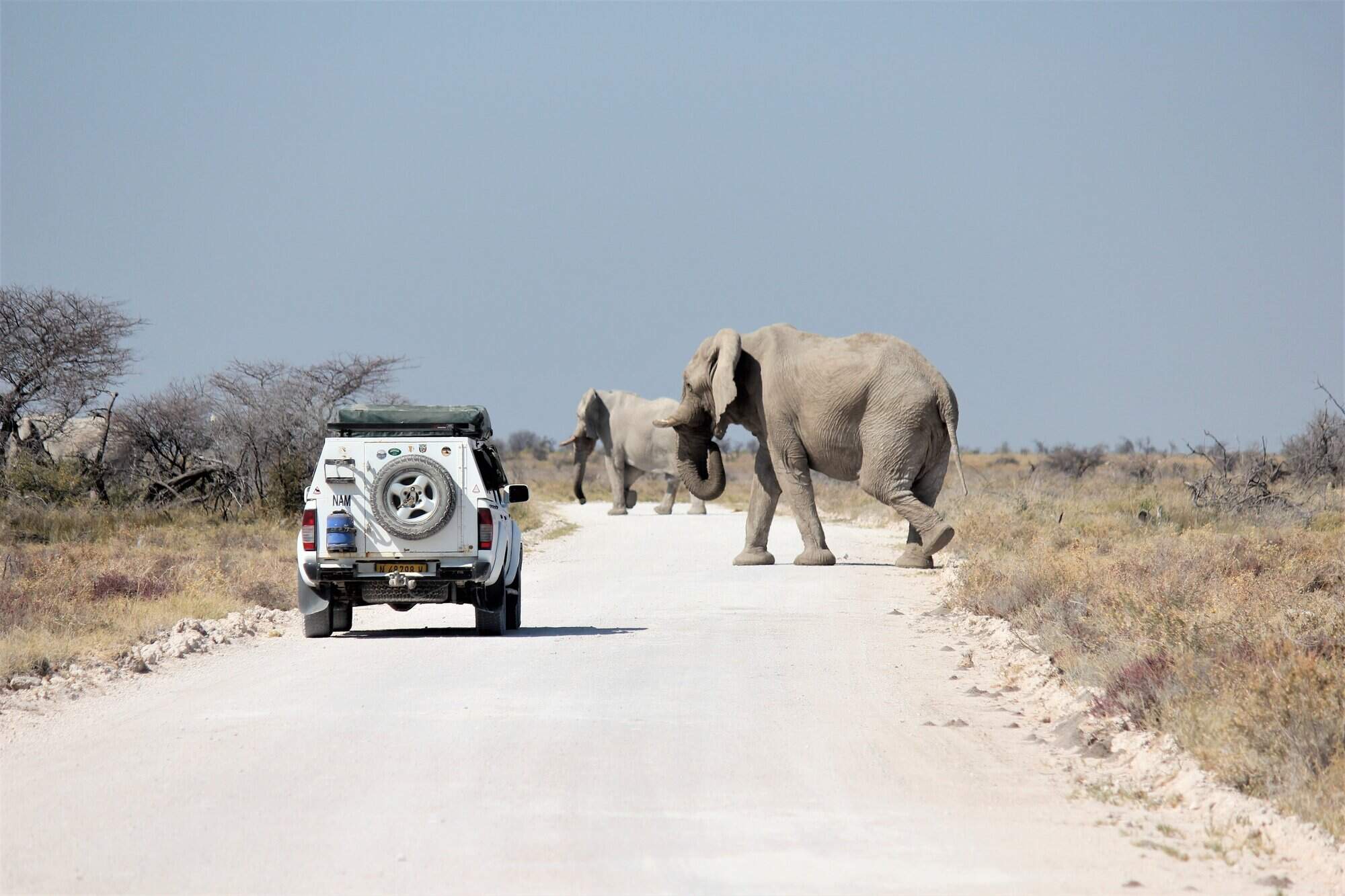 Okaukuejo Camp
"The water hole was excellent."
2 nights
Arrived 29 Sep 2007
Feedback response
---
Whilst Okaukuejo is going through problems at the moment, it's also important that these comments be taken in the context of this traveller's general situation on their trip. To read these, please see the page entitled: '
The Holiday from Hell
'.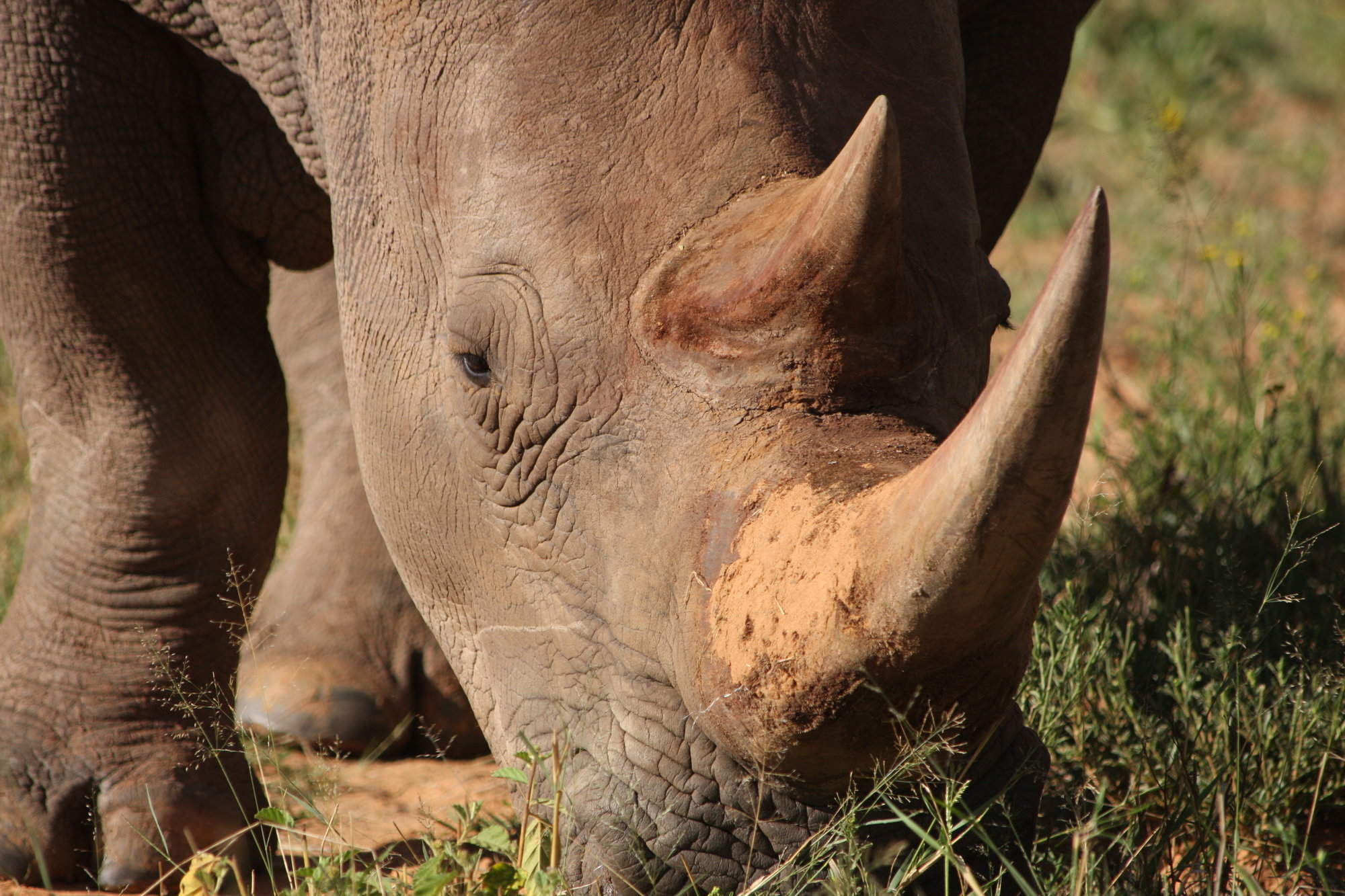 Waterberg Plateau Lodge
"We didn't stay there"
2 nights
Arrived 1 Oct 2007

Okonjima Bush Camp
"Worth going just to visit Africat"
3 nights
Arrived 3 Oct 2007