Shumba Camp: Our full report
Situated on Kafue National Park's Busanga Plains, Shumba Camp was originally a basic bushcamp run by Busanga Trails.
We've known this camp since 1995, when we first visited ... although it's changed out of all recognition since then. In 2007 it was almost completely rebuilt by its new owners, Wilderness Safaris, and reopened as one of their 'premier' (high-spec) safari camps.

The surrounding terrain might be better compared to Serengeti's open plains than any of Zambia's usual bush landscape, which makes the Busanga Plains a worthwhile and contrasting inclusion on any safari to this country.

Standing on an island of large, majestic fig trees, Shumba overlooks the floodplains in all directions. Built high off the ground and linked by wooden walkways, it is quite spread out, yet well camouflaged, with grass roofs helping it to blend into its surroundings. From various vantage points around the camp you can often see antelope, typically puku and red lechwe, grazing the lush grasses below.

Shumba Camp has six tented rooms, including one larger room that can be used as a family unit. Each is a substantial wood-and-canvas structure built up on a raised platform about 2m off the ground. Every room has two large queen-sized beds, an en-suite bathroom with a flush toilet, and an indoor and outdoor shower. (Read more about the rooms at Shumba Camp …)

The central area at Shumba is also elevated, built around three giant fig trees and positioned to give a great view of the sunrise, yet largely shaded during the hotter afternoons. A well-stocked bar, comfortable lounge with a small reference library and dining area are all under cover in the main building. Folding glass doors slide back to give this area a very open feel but can be closed in times of windy or wet weather. There are several places to relax around the vast, split-level wooden deck, whose lower level incorporates a sunken area with cushioned bench seating around a campfire, and a pool surrounded by loungers. To the left of the main building is a small curio shop selling safari clothing and various souvenirs, and adjoining the bar is a small room used as a well-stocked wine cellar.

Shumba is owned and run by Wilderness Safaris, and it is in their top category of camp in terms of luxury and style. The rooms and communal areas are certainly very spacious, but it was the little extras that appealed to us: a mohair blanket laid out on our chair, the sherry available in our room, the filter coffee brought with the wake-up call and the marshmallows offered for toasting whilst sipping liqueurs around the campfire.

Shumba Camp has (in common with most of Wilderness' other camps) also introduced personal water bottles for each guest, an idea which we particularly liked. These are similar to sports drinking bottles and can be filled from the water filter at the bar. A great way to reduce the waste of small plastic bottles often produced by safari camps.

Activities from Shumba Camp centre around exploring the vast Busanga Plains on day and night 4WD safari drives. Shumba also has an aluminium swamp boat with a specially adapted motor allowing it to travel through as little as six inches (15cm) of water. Thus, during the early months of the season (May–June), when many of the surrounding roads will be impassable, activities will often include boat trips and very short guided walks of 30–40 minutes.

Hot-air-balloon safaris are available between August and October (with a conservation fee payable). These take off at dawn so you can enjoy the sunrise, and fly low for wildlife viewing. Flights usually last between 40 minutes and an hour, and are followed by a champagne breakfast in the bush.

The flora and fauna in this unique area can be amazing. For the first part of the year – typically from about mid-November to late-June – the plains are largely under water. This verdant, marshy environment attracts a wide variety of birdlife, with many herons, ducks and other waders, often including goliath herons, wattled cranes and saddle-billed storks.

Boat trips during these early months can be short sorties into the surrounding flood plains or full-day trips. One such trip takes you to see a breeding colony of open-billed storks, some way south-east of the camp, and includes a lovely picnic lunch. Although the landscape is very marshy during this time, wildlife can still be found here including hippo, crocodiles and buffalo, as well as the ever-present puku antelope and large herds of red lechwe.

As the surface water dissipates, from around mid-June onwards, the remaining grasses stay nutritious for much of the year. Dry-country animals are increasingly attracted onto the grasslands, most notably herds of blue wildebeest and zebra. This increases the variety of wildlife that can be seen on the Busanga Plains as the months pass - and means that the late dry season is generally much more productive for game sightings than earlier.

Throughout recent years, at least two prides of lion are resident here; they are not put off by the water. Instead they have adapted to hunting puku and lechwe through the shallower waters during the months when the variety of prey is more limited.

As the grasslands dry out, other large predators can be found here including cheetah and wild dog. Cheetah are largely absent from most of Zambia's national parks and the Busanga Plains offer visitors the best chance of seeing these cats – though they remain uncommon, even here. Northern Kafue is also a good area to keep a look out for wild dogs as they regularly hunt on the plains and may then stay around for some days. Similarly, the Busanga Plains attract several other uncommon and highly localized species. In particular we saw numerous sightings of the small and enchanting oribi antelope and a large herd of roan which were very relaxed, allowing us to spend a long time viewing and photographing this usually shy antelope.

The guides were very knowledgeable at Shumba, although at times we found them to be a little uncommunicative in between sightings. However, they were always keen to answer any questions and to embellish further with interesting facts and stories, so we recommend that you make a point of asking plenty of questions as this helps to bring the plains alive – even at times when there seems to be little to see.

The one note of caution that we would sound is that in the last 3-4 years the game sightings on the Busanga Plains has been less reliable than perhaps they used to be – with some travellers returning from really excellent safaris, and others seeing relatively little. In the area's defence, these plains are very open, so if the game is scarce when you're on a vehicle here, then it becomes quickly obvious, with none of the usual game-drive drama of wondering what's around the next bush.
Our view
Shumba's a smart, quite luxurious camp in a good location. The food and service we had were very good – but be aware that whilst the game sightings can be great, they're very far from guaranteed.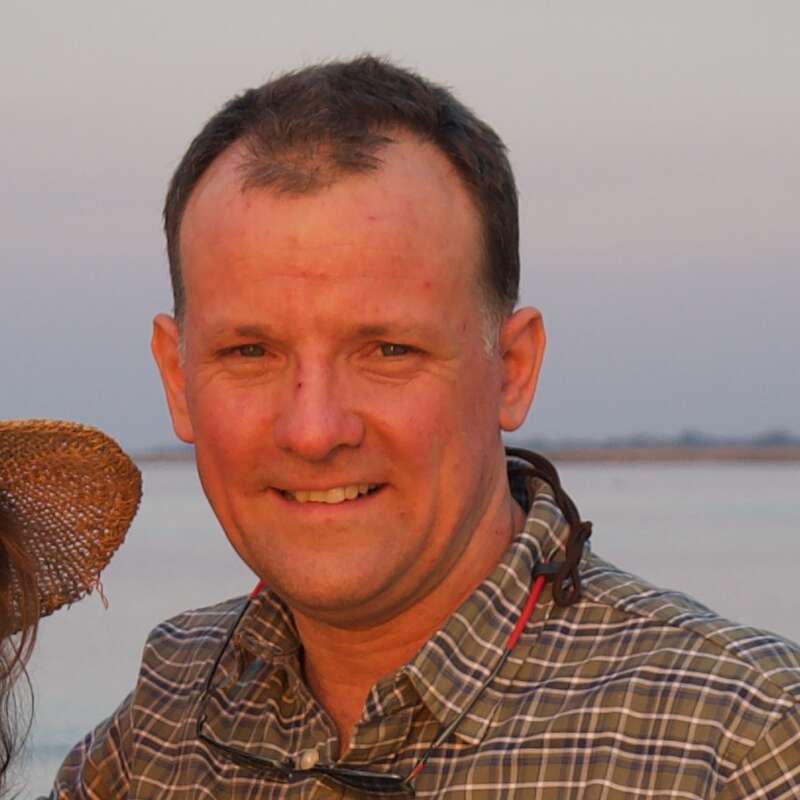 Geographics
Location

Ideal length of stay

We recommend a 3-night stay at Shumba Camp combined with one of its sister camps further south in the Kafue National Park such as Musanza bushcamp.

Directions

It is approximately a 90-minute flight from Lusaka or 105 minutes from Livingstone to Busanga Airstrip. From there it's about a 6-minute helicopter flight over the plains to the camp.

Accessible by

Fly-and-Transfer
Food & drink
Usual board basis

Full Board & Activities

Food quality

Shumba Camp prides itself on its great food and it doesn't often disappoint. Varied and delicious meals are inventive and well presented. The day will often begin with a light breakfast on the camp's deck whilst watching the sun rise over the plains. As well as the usual cereals and toast there is often fruit salad, mini pancakes, muffins and hot porridge to which you are invited to add a shot of whisky. This is all laid out in a buffet style with tea and filter coffee.

A large brunch is usually served upon returning from your morning activity. Choices of cold platters are available for self-service and might include two or three types of salads, quiches, tasty pastry packets and freshly baked breads. The chef also offers a selection of eggs prepared on his hot plate to order, with sausages, tomatoes and bacon. If you arrive at camp after brunch on your first day you will usually be offered a light lunch instead.

Dinner is three courses, eaten either in the dining room or in the camp's boma under the stars. Often beginning with soup and a freshly baked bread roll, it's followed by a main and dessert. When we visited we began with creamy tomato soup, followed by beef ragout on a bed of vegetables with potato wedges. Dessert was a choice of a wonderfully decadent chocolate mousse with a brandy snap or a cheese board.

The unique sundowners at Shumba are an added treat. Often the afternoon drive is met at a picturesque spot by the camp's outdoor dining manager. While guests enjoy a refreshing drink, he will have a campfire lit and be preparing a light snack such as bacon and vegetable kebabs or spicy nuts flambéed in vodka.
Special interests
Birdwatching

Shumba is the only camp open in the area in May, which is a great time to visit for a serious birdwatching trip to Zambia. Explore floodplains by swamp boat to see many water birds, or visit a breeding colony of open-billed storks.
See ideas for Birdwatching

Wildlife safaris

Shumba stands in the middle of the vast Busanga Plains, which is one of the only area in Zambia where cheetah are regularly seen. The wildlife here includes unusual species such as serval, oribi, Lichtenstein's hartebeest and Defassa waterbuck.

See ideas for Wildlife safaris

Luxury

Shumba Camp's rooms have a rustic décor and an antique-style design, featuring sumptuous dark leather furniture scattered around the vast space. Thoughtful details, like a mohair blanket, and coffee brought with a wake-up call, are great touches to your luxury safari.
See ideas for Luxury
Children
Attitude towards children

Children over the age of 9 years are welcome.

Generally recommended for children

As the camp is unfenced and in a wildlife reserve, children will need to be supervised by their parents at all times. However, as the rooms here are built on platforms, above the level of the plains, this camp is safer for young children than most – and it does have a 'family room', which is great.

Notes

Shumba Camp is quite a smart camp, and though it is unpretentious it can feel a little formal – especially in the evenings. It is good for families with older children, but those with younger children may feel ill at ease here.
Our travellers' wildlife sightings from Shumba Camp
Since mid-2018, many of our travellers who stayed at Shumba Camp have kindly recorded their wildlife sightings and shared them with us. The results are below. Click an animal to see more, and here to see more on our methodology.







Roan antelope
100% success

Sable antelope
100% success

Spotted Hyena
100% success







Communications
Communications

The camp uses radio coms between guides and the various camps in Kafue. Satelite phone and email is used to communicate with their main office in Lusaka. There is no cellphone coverage at Shumba Camp.
Sustainability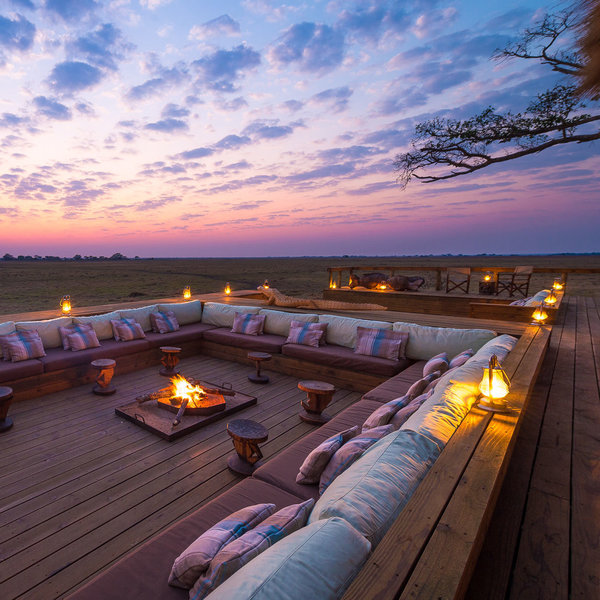 An inspiring use of sustainable management systems
Due to its off the beaten track location, Shumba Camp took a leap of faith by choosing to operate in this remote region. With a mission to expand the presence of eco-tourism all across Africa, the camp ensures that everything it does strictly follows the principles of sustainability. Shumba Camp's dedication for eco-friendly management can be mostly seen in how the camp makes the best use of renewable resources.
To light up part of the camp, Shumba uses a hybrid system, whereby a diesel-powered generator charges a bank of batteries from where power is converted into electricity. Thanks to the use of batteries, the time the generator needs to operate to supply enough power is cut to only eight hours per day. Moreover, the camp is strict on using only energy-efficient lights and appliances. Additionally, each of the six tents has access to hot water thanks to their own small solar panel and inverter as well as a solar-powered geyser. In exchange, waste water is treated in an Above Ground Sewage Plant before going back into the soil.

All actions at Shumba Camp are strictly monitored against in-house environmental standards, which ensure that the camp is not willing to compromise when it comes to sustainable management, and therefore becomes a leading model of ecotourism in the area.
See more great sustainability projects in Zambia
Health & safety
Malarial protection recommended

Yes

Medical care

All the guides are trained in first aid. Air transfer to Lusaka can be arranged in an emergency.

Dangerous animals

High Risk

Security measures

Each room has a small safe to store valuables. Compressed-air alarms are provided in each room for guests to alert management in the case of an emergency.

Fire safety

Each room has a fire extinguisher which is regularly serviced and the team at Shumba are trained to use them. The camp also has a fire station with fire beaters, sandbags and extinguishers at the ready. Instructions of what to do in case of a fire are posted in each room.
Activities
4WD Safari

Birdwatching

Hot air ballooning

Night drive
Extras
Disabled access

Not Possible

Laundry facilities

A laundry service is included here; they use a coal iron for pressing, so it's not recommended for anything delicate. Clothes are usually returned within 24 hours. It is possible to do a little handwashing for yourself as washing powder and a clothes line are provided in the tents.

Accepted payment on location

American dollars, GB pounds sterling, euro, South African rand and Zambian kwacha are all accepted forms of cash. Visa and Mastercard are also accepted at Shumba Camp on bills of greater than US$50, but note that there is a 3% surcharge.
Room types at Shumba Camp
Shumba tented room
Shumba Camp has six very spacious tented rooms, each built high off the ground on a wooden platform. Canvas walls have been strengthened by a solid wood-and-pole structure to create a substantial building. Above the canvas ceiling, a raised wooden roof covered in grass helps to keep the tent cool. Each has an extensive private wooden deck with a sunken seating area where comfortable cushions have been laid out along a wooden bench.

The rooms are long and rectangular. At one end, two queen-sized four-poster beds are pushed together and draped with a mosquito net which is drawn for you before you retire for the night. A comfortable settee or armchairs face the front, where canvas walls can be rolled up for an uninterrupted view of the plains and the antelope grazing below.

Luggage can be stored or hung on an open wooden shelving unit, where there is also a small safe for valuables. Each room also has a small desk and a power point for charging batteries.

The en-suite bathrooms at Shumba can be curtained off from the bedroom although both the toilet and a large walk-in shower have curtain dividers of their own. Twin basins are set in a wooden bench equipped with complimentary toiletries, and a full-length mirror adds a further touch of luxury. To complete a marvellous bathroom, each room also has its own outdoor shower with a view!
Other lodges in Kafue National Park
Alternative places to stay in this same area.
---