Lodges & safari camps in Majete Wildlife Reserve
Sort by:
Name


|
Traveller's rating


|
No. of reviews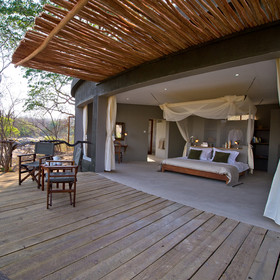 Mkulumadzi Lodge

Overlooking tumbling rapids at the confluence of the Shire and Mkulumadzi (sometimes written 'Mukulumadzi' or even 'Mkurumadzi') ...More about Mkulumadzi
We were aware this lodge was accessed via a rope/steel footbridge over the river. What we did not realise that this was to be used daily every time we went on a game drive... reviews...