Am Weinberg is often combined with:
Sort by:
Name


|
% of trips


|
Traveller's rating


Ongava Tented Camp
|
67%
|


The small Ongava Tented Camp is nestled in mopane woodland at the foot of a low hill on the private 300km2 Ongava Reserve, overlooking a waterhole. The reserve borders Etosha National Park on the south side, near the Andersson Gate, and benefits from similar wildlife, with ...
Read more about Ongava Tented Camp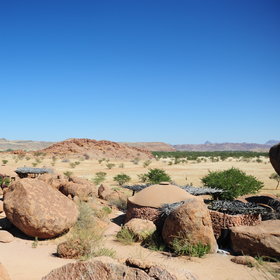 Camp Kipwe
|
67%
|

Camp Kipwe, set within the Twyfelfontein Conservancy, is built to an unusual design that fits in harmoniously with its rocky kopje surroundings in Namibia's Aba Huab valley. Dotted among the boulders at Camp Kipwe are a series of innovative igloo-shaped bungalows and a ...
Read more about Camp Kipwe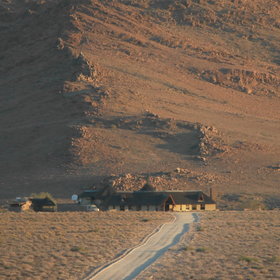 Hoodia Desert Lodge
|
67%
|


Named after a flowering cactus, Hoodia Desert Lodge, opened in 2008 and is owned and managed by Thomas and Henreza Becker. The lodge is set at the foot of the Namib-Naukluft Mountains overlooking the ephemeral Tsauchab River, and backed by plains that seem to go on forever...
Read more about Hoodia Desert Lodge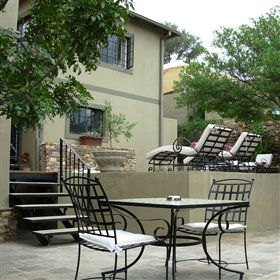 Olive Grove
|
33%
|

The Olive Grove is a stylish guesthouse in Windhoek's Klein Windhoek suburb. Taking its name from the neighbouring grove of olive trees, the guesthouse is located in a renovated old house. It was opened in early 2004, and has become a favourite place to stay in Namibia's capital city...
Read more about Olive Grove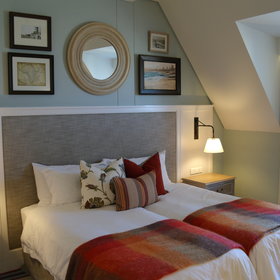 Strand Hotel
|
33%
|

The Strand is an exciting new development located on Swakopmund's historic 'Mole'. Built on the site of the old Strand Hotel, and opened in 2015, it has the Atlantic Ocean on three sides – giving uninterrupted sea views from some of the 125 rooms. The 'Mole' is a sea wall ...
Read more about Strand Hotel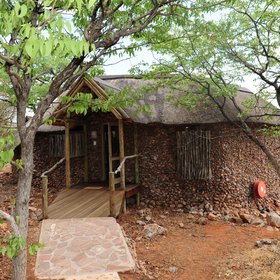 Ongava Lodge
|
33%
|


Perched on the top of a small kopje (rocky outcrop), with stunning views of the plains below, Ongava Lodge was the original 'luxury game lodge' near Etosha. It stands on the private Ongava Game Reserve, which borders the southern side of Etosha National Park near the Andersson ...
Read more about Ongava Lodge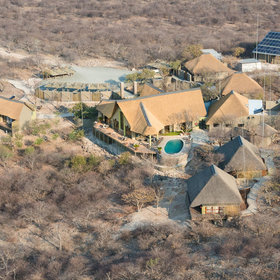 Safarihoek Lodge
|
33%
|


Built on a hill with views over mopane woodland and a small pan to the expanse of Etosha National Park beyond, Safarihoek Lodge lies in the heart of one of Namibia's largest private reserves. The wildlife-rich Etosha Heights Reserve covers 600km2 and shares a 70km fence ...
Read more about Safarihoek Lodge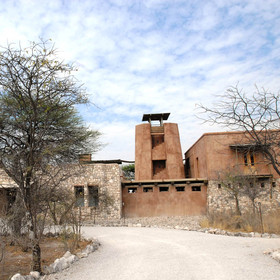 Onguma The Fort
|
33%
|

Located on the 340km2 Onguma Reserve, Onguma The Fort (previously known as Onguma Plains Camp) is very close to the eastern entrance gate of Namibia's Etosha National Park. With a strong Moroccan theme and a striking water feature, it is an elegant and stylish base from ...
Read more about Onguma The Fort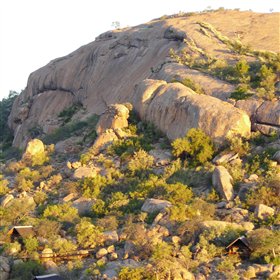 Erongo Wilderness Lodge
|
33%
|

Just west of Omaruru, Erongo Wilderness Lodge perches amidst the rugged granite kopjes of Namibia's Erongo Mountains, in the vicinity of an ancient volcanic crater. The lodge is a founder member of the 2,000km2 Erongo Mountain Nature Conservancy, which brings together 30 ...
Read more about Erongo Wilderness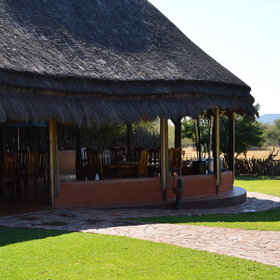 Okonjima Bush Camp
|
33%
|

The rolling hills and grassy plains of the Okonjima Nature Reserve, just south of Otjiwarongo, are home to Okonjima Bush Camp. The 220km2 reserve is also the base for the AfriCat Foundation, a non-profit organisation set up to conserve and protect Namibia's threatened cheetah, ...
Read more about Okonjima Bush Camp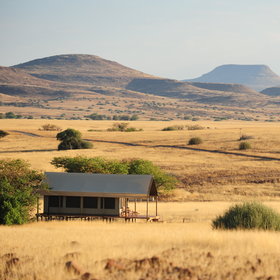 Desert Rhino Camp
|
33%
|


Remote, exclusive and specialised, Desert Rhino Camp is located in the vast Palmwag Concession, a semi-desert reserve of about 5,000km2 between Etosha National Park and the Skeleton Coast that is one of the best places to see desert-dwelling black rhino and elephants. The ...
Read more about Desert Rhino Camp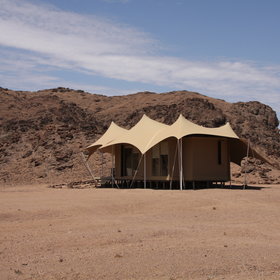 Hoanib Skeleton Coast Camp
|
33%
|


Opened in August 2014, Hoanib Skeleton Coast Camp is a beautiful camp in a very remote location of northern Damaraland, about 1km outside the boundary of the Skeleton Coast National Park. Built in a private concession, or reserve, close to the ephemeral Hoanib River, it ...
Read more about Hoanib Skeleton Camp