Bethanie Guesthouse is often combined with:
Sort by:
Name


|
% of trips


|
Traveller's rating


Mountain Gorillas Nest
|
100%
|

For an acceptable hotel, that's also near to the start of the gorilla treks, consider the Gorilla's Nest. As recently as five or six years ago this was the very best hotel in this area, and it has grown steadily in recent years. It now has 43 simple hotel-style rooms, ...
Read more about Mountain Gorillas Nest
ORTPN Resthouse
|
100%
|


In the southwest of Rwanda, Nyungwe Forest National Park is an enormous tropical forest with a high canopy. Covering about 970km2, Nyungwe is the largest swathe of montane forest left in East or Central Africa, shown in the Map of Rwanda. While the accommodation at the ...
Read more about ORTPN Resthouse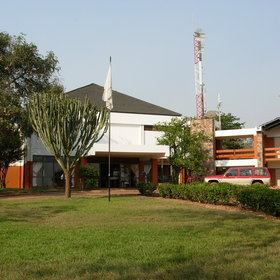 Akagera Game Lodge
|
100%
|


Akagera Game Lodge is one of the few accommodation options within Rwanda's Akagera National Park, adjacent to the Tanzanian border. More of a hotel than a traditional safari lodge, it has fantastic views over Lake Ihema, with a big swimming pool perched on the edge of the savannah...
Read more about Akagera Game Lodge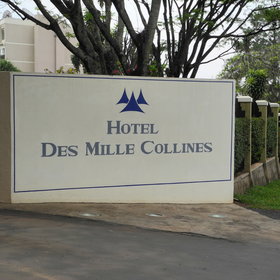 Hotel des Mille Collines
|
50%
|

Set within large gardens in the heart of Kigali, the four-star Hotel des Mille Collines in the feature film, Hotel Rwanda. As in the film, the hotel attracts a distinctly business clientele to its 112 rooms, but its location also makes it a good base from which to explore ...
Read more about Hotel des Mille Collines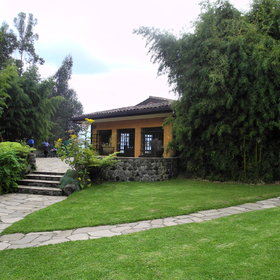 Sabyinyo Silverback Lodge
|
50%
|

Sabyinyo Silverback Lodge is situated in the foothills of the volcanic Virungas Mountains in north-western Rwanda, on the edge of the Parc National des Volcans – known in English as the Volcanoes National Park. It is built at an altitude of 2,515m, with spectacular views ...
Read more about Sabyinyo Silverback