Overview: Canoeing in Rwanda
Discovering Rwanda's countryside in a canoe is an unforgettable adventure. The Mukungwa River is less than 30 minutes away from Volcanoes National Park and offers impressive views of the surrounding area.

The canoeing starts just down from the source of the Mukungwa river, Rwanda's twin lakes of Ruhondo and Burera. You'll be accompanied by a qualified canoe guide, and it's a fun way to see a different side of this part of the country - there's a lot more to this area than the gorillas.

Along the way, you're likely to have some friendly encounters with the local communities as you paddle past, plus a little excitement through some small rapids. You can get out and walk around if you prefer, but it's exhilarating and all done under the guide's watchful eyes - be aware you're likely to get a bit wet at some point! The guides have dry bags for your belongings but they recommend against taking any electronic equipment or valuables - your guide will have a waterproof camera and will snap away throughout the paddle. The river's catchment area is a brilliant spot to see many of the resident bird species and, if you are lucky, an otter or two. The whole trip lasts about 4 hours and is accessible to all, with no experience necessary - children are also welcome.

You're at a high altitude here, and close to the rain forest, so there is always a chance of rain showers. Having said that, they're generally short lived, and trips won't be cancelled if it's raining as this doesn't impact the safety of the trip.


Preparation for your canoe trip:
Your experienced guide will be with you for the duration of the excursion and will give you a safety briefing prior to getting on the water, and full instruction.

No meals are included during the canoeing trip, though they will provide bottled drinking water for you. The pick up and drop off is by a coffee shop called La Silene where you can grab lunch before or after the expedition - or you'll head back to your hotel for lunch once you're finished.

Please note: Expert Africa only books excursions as a part of a full, Expert Africa itinerary.
Start location

Any of Expert Africa's camps or lodges in the vicinity of the Volcanoes National Park

End location

Back at your safari camp

Meals included

No meals included

Duration

Half day - approx. 3 hours on the water

Maximum group size

Eight people
Photo gallery
What to look forward to.
---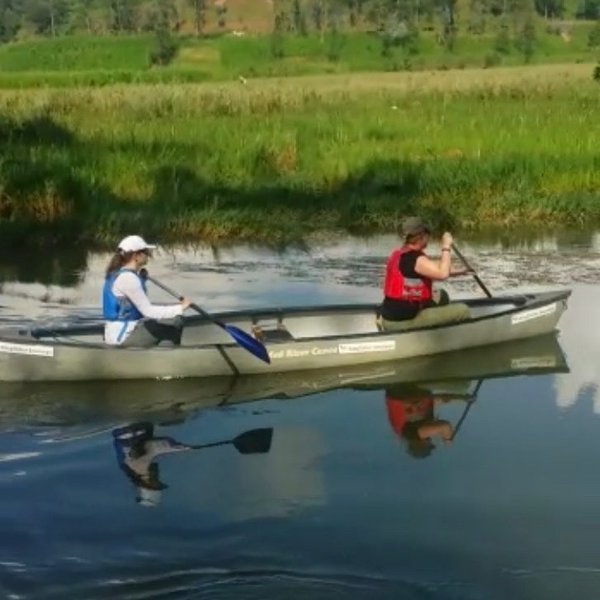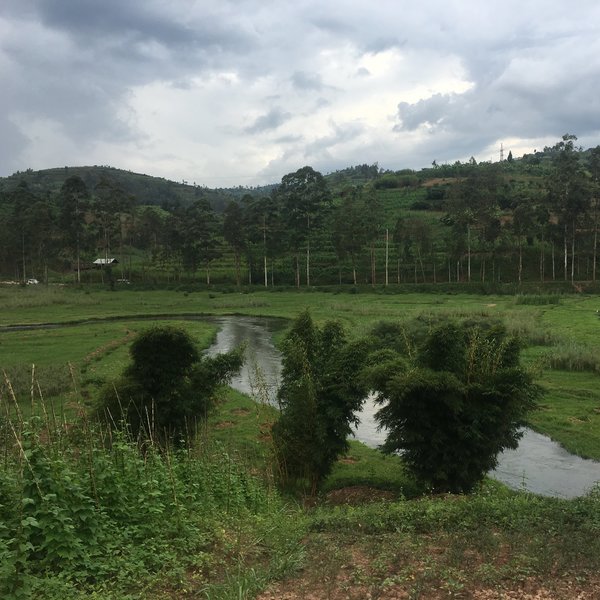 Canoeing in Rwanda reviews
43 independent first-hand comments from our travellers.
---
Ideas for holidays which can include Canoeing in Rwanda
Add this experience to these trip ideas or contact us to start planning your own tailor-made safari to Rwanda.
---
Other excursions in Rwanda
Inspiration and great ideas for other experiences in Rwanda to include in your safari.
---
Rwanda fact file
Useful information to help you prepare for your trip in Rwanda
---