Overview: King's Palace & Museum Visit
The
King's Palace
, located in Rwanda's Nyanza ya Butare district, was the traditional seat of Rwanda's kingdom. This historical location was of key importance during the colonial era.
Rwanda's Ancient Kingdom
The ancient palace has been reconstructed in Rukari and visitors can now explore the replica King's Palace, built using traditional materials and methods.
Learn about the evolution of farming and building through the centuries, and then venture into the grounds to meet the long-horned cows, known as Inyambo. They're beautiful to look at, with a stately elegance you don't generally expect from cows, until you learn they're part of the royal heritage, used in many important ceremonies. You can find out about the breeding techniques and listen to the amahamba songs the shepherds sing as part of the grooming process.
Modern-day Monarchy
A second palace, built in 1932 for Rwanda's King Mutara III Rudahigwa, is more modern, and homes exhibits detailing the monarchy and its expansion through from the 15th century and information on the kingdom and colonial era under Germany and Belgium.
You can also learn about Rwandese society through history, the king's lifestyle, as well as the country's history before the genocide.
Preparation for your palace and museum visit:
The timings will vary for this excursion, depending on your departure time from Kigali. The palace and museum are approximately a 2 ½ hour drive from Kigali – you're then a 2 hour drive down to Nyungwe Forest.
Your
private guide
will be with you for the duration of your trip in Rwanda – they'll accompany you to the palace and leave you with a guide from the museum, who will accompany you around the King's Palace replica, then leave you to explore the main palace at your own pace.
You can spend as long as you wish at the palace, though most visitors tend to feel that around 2 hours is long enough.
You'll generally be allocated a private guide at the museum, but if there are a large number of visitors, you may share the guide with another group.
The trip includes lunch, sometimes at the museum's restaurant, but usually at a local restaurant in Butare, a short drive from the palace, en route to Nyungwe Forest.
Availability:
The King's Palace and Museum is closed for the Genocide Memorial Day, on the 7th of April, with limited opening hours throughout the following week of mourning.
The last Saturday of each month is
umuganda
, a national day of community service, and the Palace opens at midday on these days.
Please note
:
Expert Africa
only books excursions as a part of a full,
Expert Africa
itinerary.
Start location

Any of Expert Africa's hotels in Kigali or your lodge or camp in the vicinity of the Nyungwe Forest

End location

Back at your hotel in Kigali or at any of Expert Africa's camps or lodges in the vicinity of the Nyungwe Forest

Meals included

Lunch

Duration

Half day
Photo gallery
What to look forward to.
---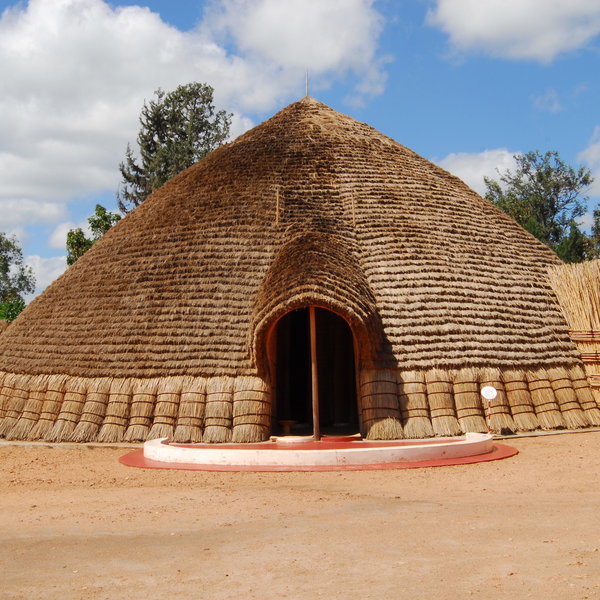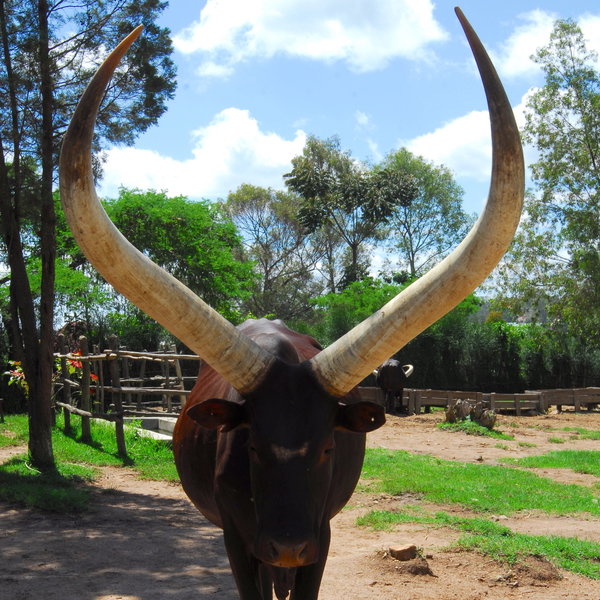 King's Palace & Museum Visit reviews
8 independent first-hand comments from our travellers.
---
Ideas for holidays which can include King's Palace & Museum Visit
Add this experience to these trip ideas or contact us to start planning your own tailor-made safari to Rwanda.
---
Other excursions in Rwanda
Inspiration and great ideas for other experiences in Rwanda to include in your safari.
---
Rwanda fact file
Useful information to help you prepare for your trip in Rwanda
---