Overview: Trek to Dian Fossey's Grave
Dian Fossey is famous for her research on the mountain gorillas. First visiting Rwanda in 1963, she went on to study them for over 18 years, becoming a leading authority on their physiology and behaviour. Through her research she raised awareness of their vulnerability and promoted conservation initiatives, including setting up the Karisoke Research Foundation.

Dian Fossey did not enjoy universal popularity, and she made many enemies amongst local Rwandan's, including poachers and those who wished to convert the gorillas' habitat to farmland. Tragically she was found murdered at her research station in 1985, however her legacy lives on and her work continues through the Dian Fossey Gorilla Fund International. She is buried on the slopes of Mt Karisimbi near the graves of the gorillas she studied for so long.


Preparation for the trek to grave site
You will set off early in the morning, arriving at the Volcanoes National Park headquarters where you will meet your experienced local guide at around 07:00. From here you will be driven around 30-minutes to the start point where you will head out on your trek.

You will pass through dense bamboo and hagenia forest en route and, if you are lucky, you may spot golden monkeys jumping through the trees. The trek takes around 3-4 hours, and on the journey your guide will be able to give you plenty of information on Dian Fossey and the impact of her research. On reaching the site you will be able to see the ruins of her house and of course pay a visit to her grave. Lying next to her is the grave of her favourite gorilla, Digit, along with a number of other gorillas killed by poachers.

After spending time at her grave you will head back down the mountain to meet your vehicle.

Fitness requirements: This trek can be quite strenuous and requires a good level of physical fitness.

Age limit: You need to be at least 15 years old for this trek.

Please note: Expert Africa can only arrange this excursion as a part of one of our full, Expert Africa itineraries in Rwanda.
Start location

Any of Expert Africa's camps or lodges in the vicinity of the Volcanoes National Park

End location

Back at your safari camp

Meals included

No meals are included

Duration

Half day, usually five hours
Photo gallery
What to look forward to.
---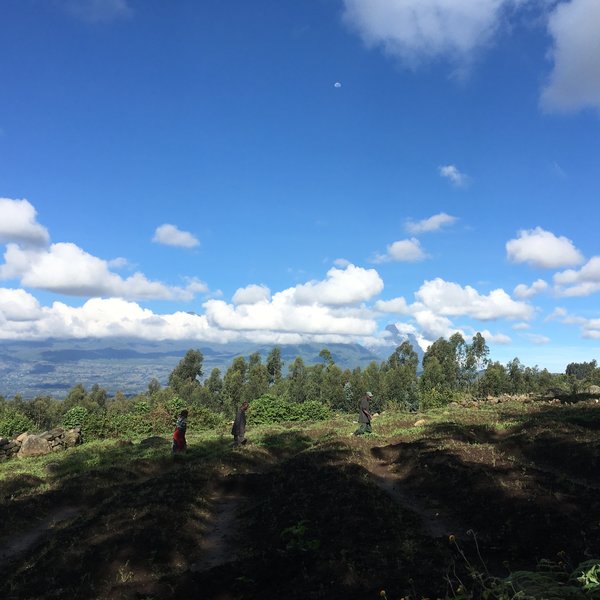 Trek to Dian Fossey's Grave reviews
70 independent first-hand comments from our travellers.
---
Ideas for holidays which can include Trek to Dian Fossey's Grave
Add this experience to these trip ideas or contact us to start planning your own tailor-made safari to Rwanda.
---
Other excursions in Rwanda
Inspiration and great ideas for other experiences in Rwanda to include in your safari.
---
Rwanda fact file
Useful information to help you prepare for your trip in Rwanda
---