Overview: Canopy Walk in Nyungwe Forest
Departing from the Nyungwe Forest Visitor Centre, you'll be in for some breathtaking views across the forest as you're guided along the short Igishigishigi Trail. The trail can be steep in places, and you'll walk for about half an hour to the starting point of the canopy trek. It's quite an experience walking 60m above the forest floor, over the tree canopy, along the 200m, rope-style metal bridge.

The views from up here are stunning, and the adrenaline will no doubt be rushing through as the bridge sways. It can feel a bit unstable, especially in windy conditions, so we wouldn't recommend this section of the walk for those who don't have a head for heights - but the views from either side of the bridge, looking across to the Uwinkwa Ridge, are equally magnificent.

The canopy bridge leads between some huge, ancient trees, home to many species of endemic plants and ferns, as well as over 300 species of birds, 25 of which are endemic to this area, which is part of the Albertine Rift. Keep an eye out also for primates, as the forest is home to 13 different species. We were lucky enough to see Rwenzori colobus monkeys, as well as L'Hoest's and golden monkeys during our trek. Though the chimpanzees are mainly found in other areas of the forest, there's always a chance they may be foraging nearby also.

The whole trek lasts around 2 hours and though some parts can be slippery and/or steep, the walk is relatively easy. It's important that you wear comfortable and suitable shoes for these conditions. You'll be offered a walking pole at the start of the trek, should you need.

There are varying starting times throughout the day, ask us which will fit best with your travel plans. The minimum age for this walk is 6 years old, and kids must be accompanied by the adults.

Nyungwe National Park also offers many trails into different parts of the forest for hikers and walkers, including multi-day trails, hikes to the nearby Ishuno waterfalls, as well as walks with more of a birding or nature focus.

Please note: Expert Africa only books excursions as a part of a full, Expert Africa itinerary.
Start location

Any of Expert Africa's camps in the vicinity of the Nyungwe National Park

End location

Back at your safari camp

Meals included

No meals included

Duration

Two - three hours
Photo gallery
What to look forward to.
---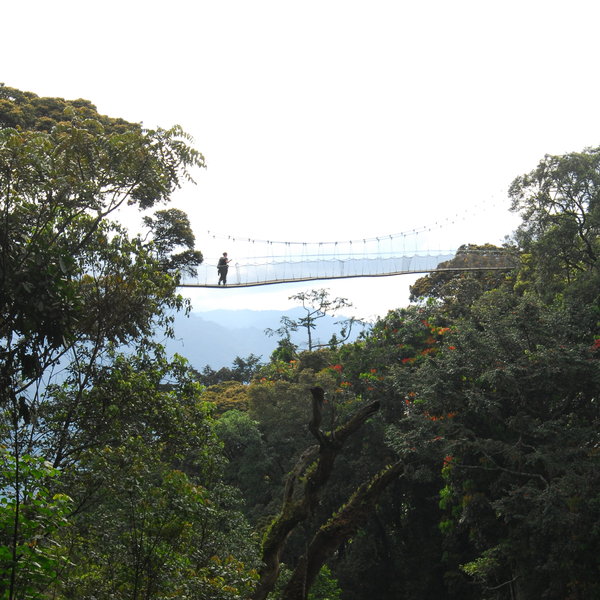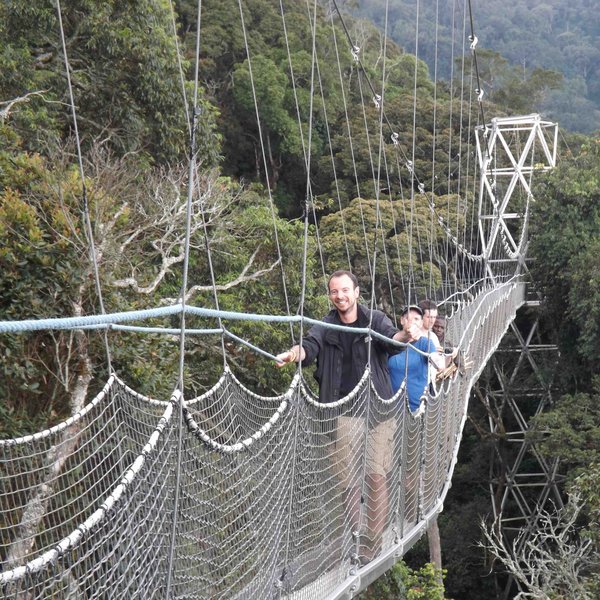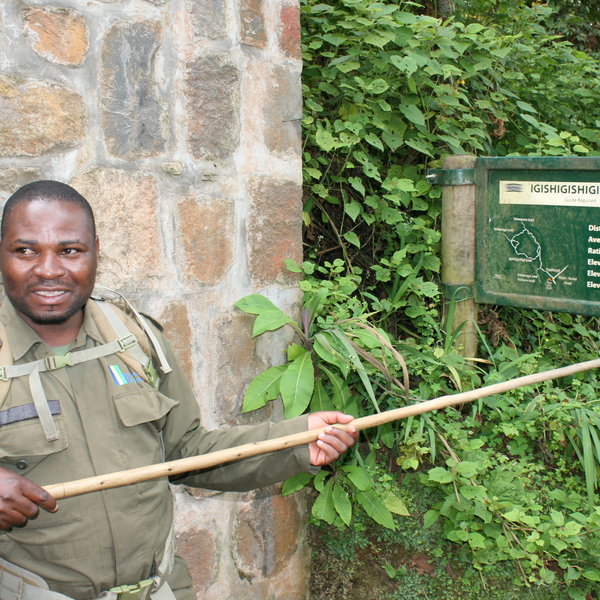 Canopy Walk in Nyungwe Forest reviews
42 independent first-hand comments from our travellers.
---
Ideas for holidays which can include Canopy Walk in Nyungwe Forest
Add this experience to these trip ideas or contact us to start planning your own tailor-made safari to Rwanda.
---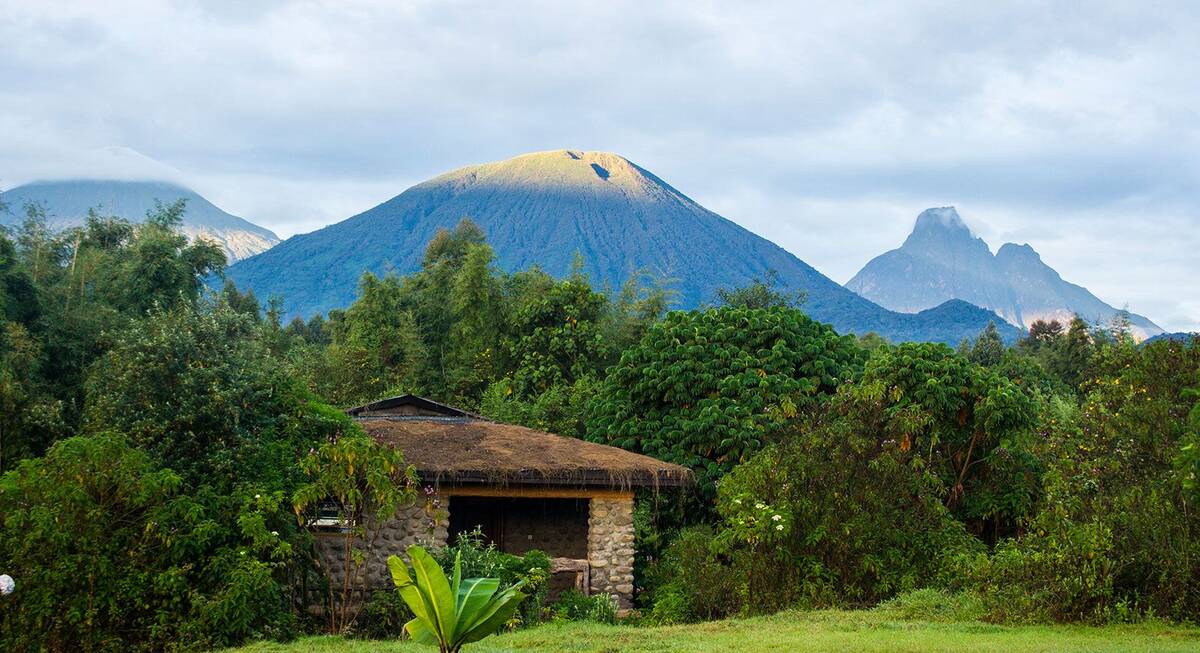 Golden Monkey Safari
12 days • 5 locations
KIGALI AIRPORT TO KIGALI AIRPORT
Combine four key areas of Rwanda on this excellent-value trip, for a true wildlife and cultural experience. The perfect itinerary for those who want to see all the highlights of Rwanda.
US$9,710 - US$11,270 per person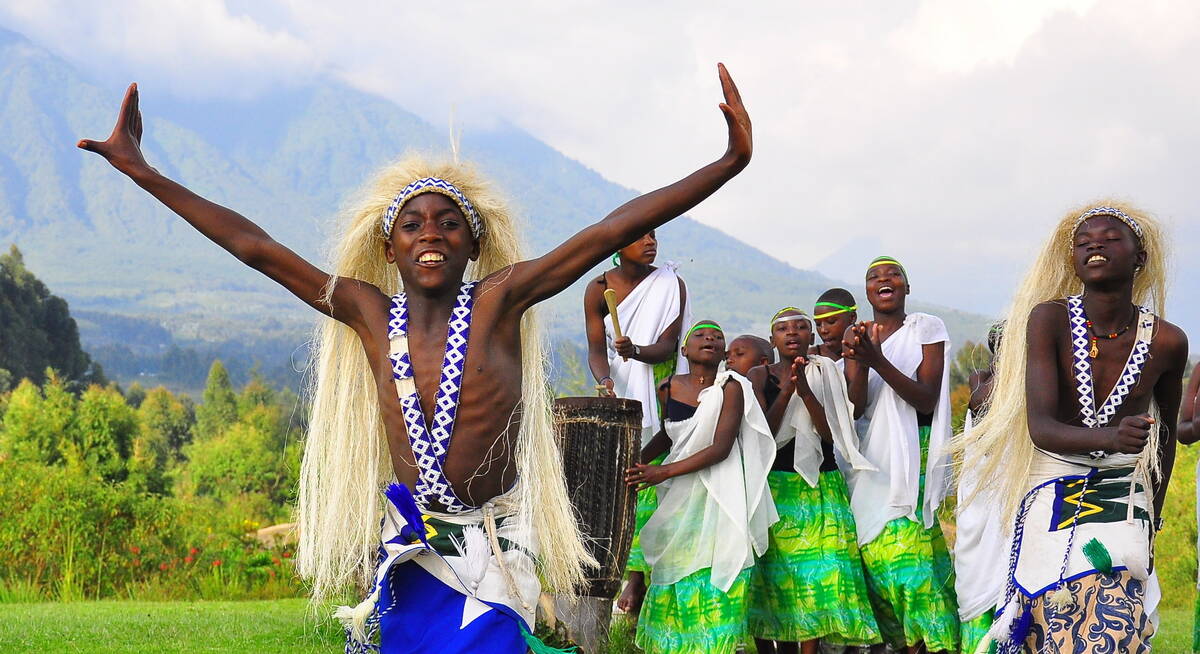 L'Hoest's Monkey Safari
7 days • 3 locations
KIGALI AIRPORT TO KIGALI AIRPORT
Meet three iconic primates – gorillas, chimps and golden monkeys – and explore Rwanda's fascinating culture on this excellent value privately guided adventure.
US$5,570 - US$6,320 per person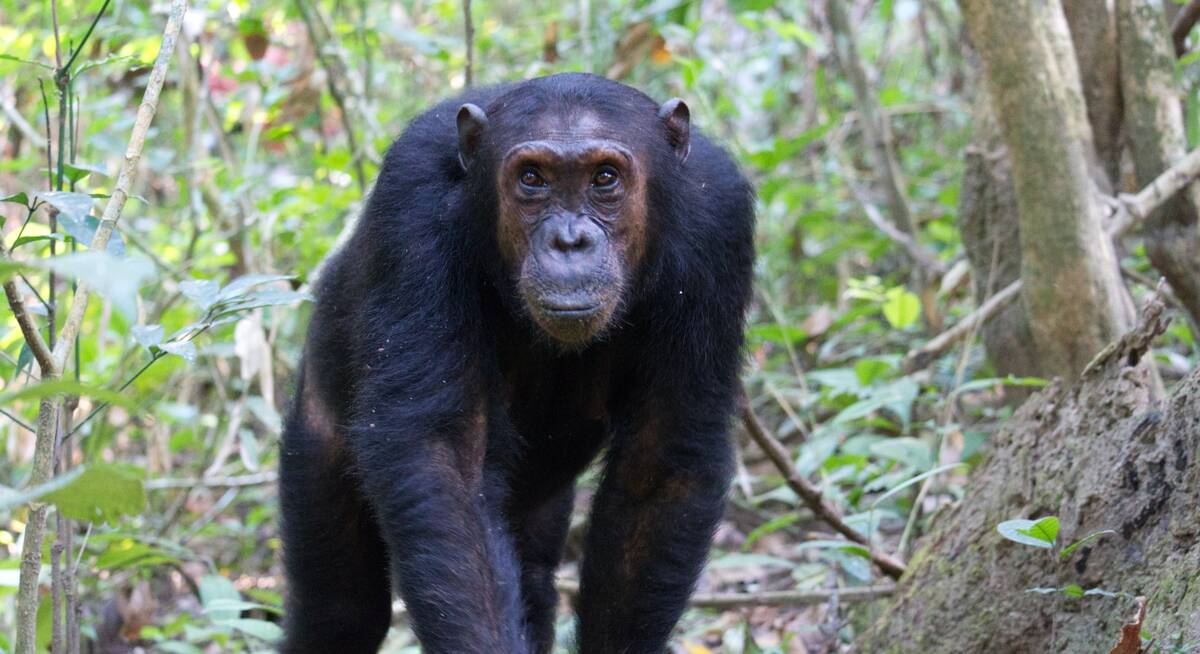 Mona Monkey Safari
9 days • 3 locations
KIGALI AIRPORT TO KIGALI AIRPORT
This example of a luxury holiday explores the wildlife of Nyungwe Forest, the scenic shores of Lake Kivu and the mountain gorillas of Volcanoes National Park, all accompanied by a private guide and vehicle.
US$12,160 - US$17,600 per person

Other excursions in Rwanda
Inspiration and great ideas for other experiences in Rwanda to include in your safari.
---
Rwanda fact file
Useful information to help you prepare for your trip in Rwanda
---