Overview: Chimpanzee Trekking in Nyungwe Forest
Nyungwe is an ideal destination for lovers of primates and most visitors will go for at least one tracking experience, the most popular of which is chimpanzee trekking.

Sightings may not be as reliable or as clear as gorillas, since the chimps often remain in dense forest, so the sightings vary quite significantly. However, their engaging playfulness and human-like characteristics make the long day worthwhile. The best chance of seeing them is when they're high up in the trees before they come down to forage for food, so make sure you bring your binoculars!


Preparation for your chimpanzee trek:
You'll wake up very early to drive into the national park, meet your guide and rangers, then head down to the forest for dawn.
Your dedicated driver-guide will be with you for the duration of your trip in Rwanda – they'll accompany you to the park headquarters, and introduce you to your gorilla trekking guide.
Age limit:
You need to be at least 15 years old for this trek. This is strictly enforced and there is no flexibility.
The duration of your trek depends on the location of the chimps – this could take from 30 minutes to 2 hours to find them. Once you meet the trackers and are with the chimpanzees, as with the mountain gorillas, you'll have an hour to observe them.
The maximum trekking group size is eight, accompanied by a guide and an armed park ranger. You'll also have the choice to hire a porter to accompany you on the trek.
No meals are included with the trek, but you'll be served a light breakfast at your lodge prior to trekking. If you wish, your lodge may provide a packed breakfast to take with you – ask the day before.
Do remember to take plenty of water with you for the trek – your guide will provide extra for you. You may also want to take a snack, for extra energy!
Please note
:
Expert Africa
only books excursions as a part of a full,
Expert Africa
itinerary.
Start location

Any of Expert Africa's camps in the vicinity of the Nyungwe Forest National Park

End location

Back at your safari camp

Meals included

No meals included

Duration

Half day - one hour with the chimpanzees

Maximum group size

Eight people
Photo gallery
What to look forward to.
---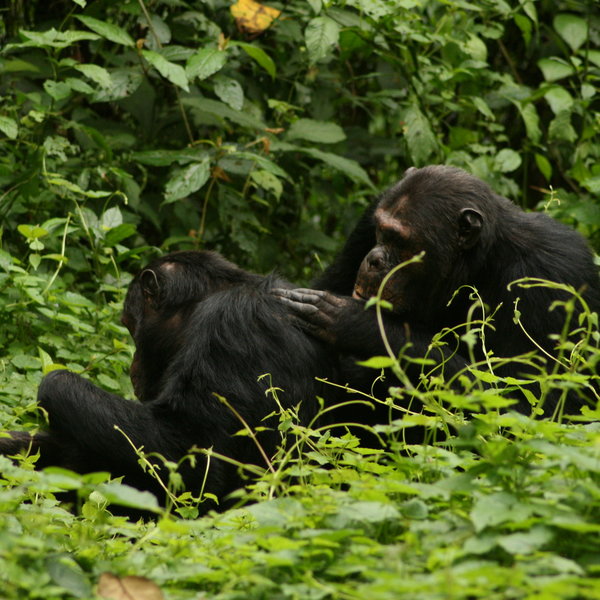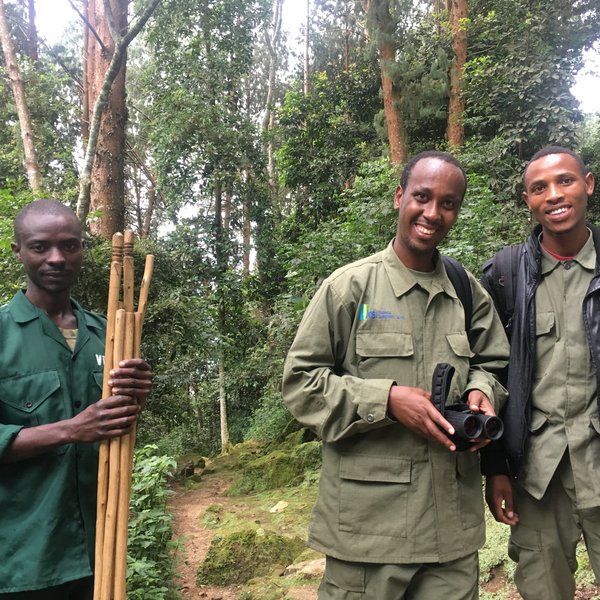 Chimpanzee Trekking in Nyungwe Forest reviews
40 independent first-hand comments from our travellers.
---
Ideas for holidays which can include Chimpanzee Trekking in Nyungwe Forest
Add this experience to these trip ideas or contact us to start planning your own tailor-made safari to Rwanda.
---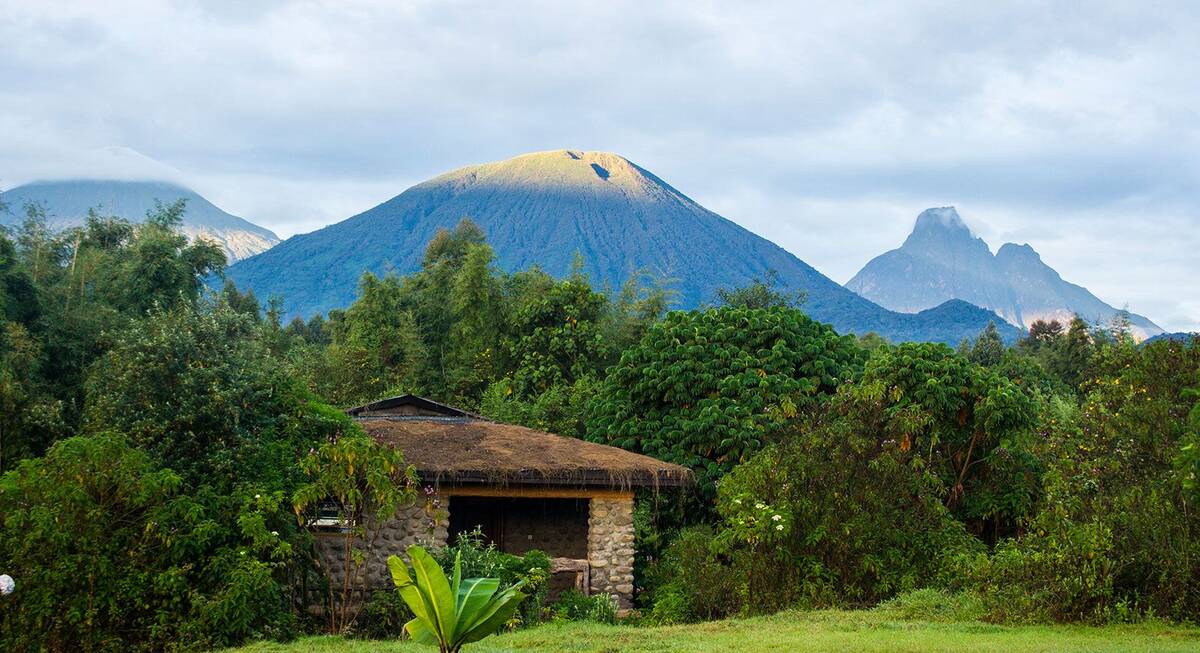 Golden Monkey Safari
12 days • 5 locations
KIGALI AIRPORT TO KIGALI AIRPORT
The perfect itinerary for those who want see everything that Rwanda has to offer. Combine four key areas on this excellent value trip, for a true wildlife and cultural experience.
US$8,960 - US$9,990 per person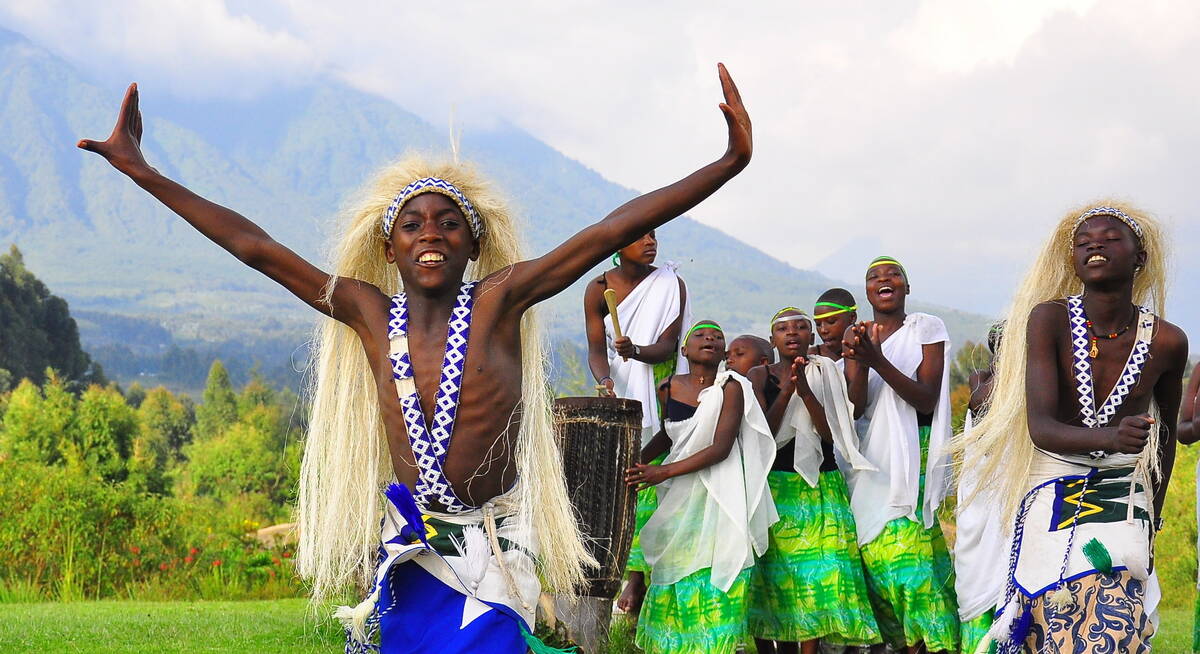 L'Hoest's Monkey Safari
7 days • 3 locations
KIGALI AIRPORT TO KIGALI AIRPORT
Meet three iconic primates – gorillas, chimps and golden monkeys – and explore Rwanda's fascinating culture on this excellent value privately guided adventure.
US$5,010 - US$5,470 per person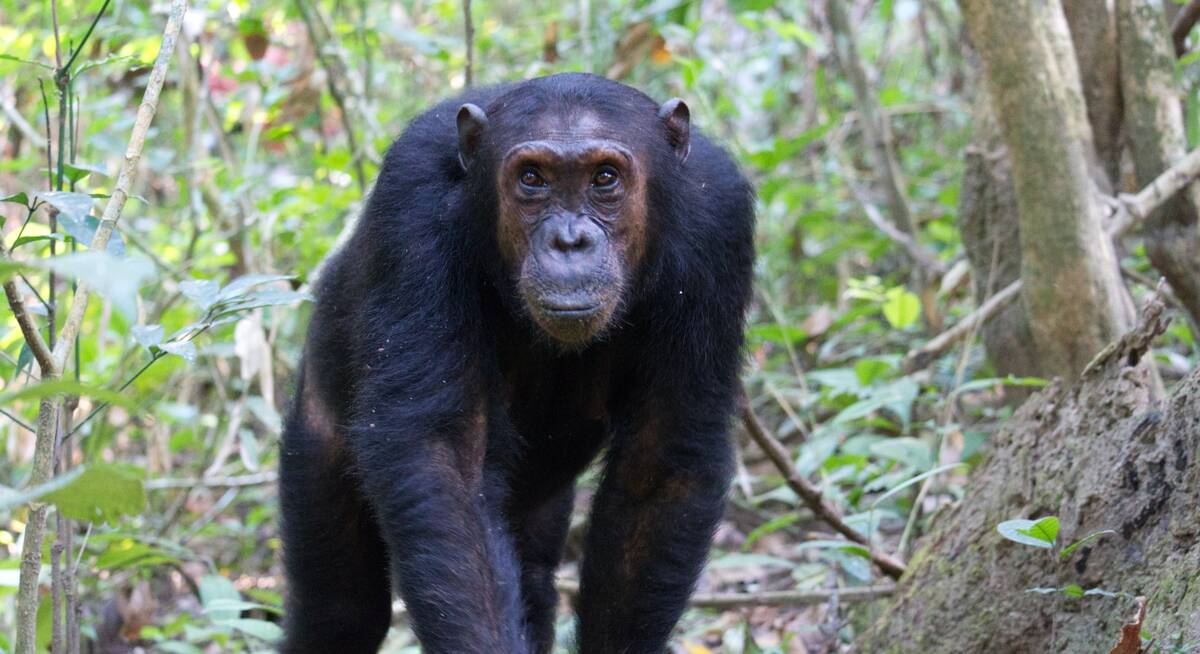 Mona Monkey Safari
9 days • 3 locations
KIGALI AIRPORT TO KIGALI AIRPORT
This example of a luxury holiday explores the wildlife of Nyungwe Forest, the scenic shores of Lake Kivu and the mountain gorillas of Volcanoes National Park, all accompanied by a private guide and vehicle.
US$10,190 - US$13,260 per person

Other excursions in Rwanda
Inspiration and great ideas for other experiences in Rwanda to include in your safari.
---
Rwanda fact file
Useful information to help you prepare for your trip in Rwanda
---