Overview: Chimpanzee Trekking in Nyungwe Forest
Nyungwe is an ideal destination for lovers of primates. Most visitors will opt for at least one tracking experience, of which the most popular is chimpanzee trekking.
Sightings are seldom as reliable or as clear and relaxed as you'll get with gorillas, since the chimps often remain in dense forest, so the experience can vary significantly. However, the engaging playfulness and human-like characteristics of these primates make the trek worthwhile. The best chance of seeing them is when they're high up in the trees before they come down to forage for food, so make sure you bring your binoculars!
Planning & organising your chimp trek
Chimpanzee trekking can be done throughout the year, although the terrain can be more arduous during the rainy seasons: April–May and in November. For more details, see
Rwanda's climate
.
The most popular times for chimpanzee trekking are during the drier months, between December and February, and from about June to mid-September.
Age limit:
You need to be at least 15 years old for this trek. This is strictly enforced and there is no flexibility.
Permits to visit the chimpanzees
Although permits for tracking chimpanzees are not as limited (or – at US$90 per person – as expensive) as those for gorillas, you are still strongly advised to secure these before your trip. We will make all the arrangements for you.
What to take when trekking
Paths on chimpanzee treks can be slippery and uneven so sturdy shoes are essential. You might also find a walking stick or pole helpful (these are available at the start). We would advise that you wear light clothes in neutral colours, with long trousers and long-sleeved tops, as there can be thorns and thick vegetation en route; some people take thick gloves too. A waterproof jacket is a good idea, as even in the dry season there may be occasional downpours. The lodges are usually able to hire out trekking equipment; chat to us if you'd like to find out more.
A pair of binoculars will usually enhance your experience considerably, especially if you encounter the chimps up in the trees, and many consider a camera indispensable.
You'll be served a light breakfast at your lodge prior to leaving for the national park, but no meals are included with the trek. If you ask the day before, your lodge will usually provide you with a packed breakfast. Do remember to take plenty of water too (your guide will carry extra for you). You may also want to take a snack, for extra energy!
For a small fee of around US$10, porters are available to carry your backpacks and offer a hand during tricky parts of the walk. Even if you don't really need them, hiring a porter is a helpful way to contribute directly to the local economy and chatting to them en route can enhance your experience both of local life and of your trek, though do be aware that their English isn't always as good as that of the guides.
Into the forest habitat of the chimps
The dense canopy of trees that dominate Nyungwe Forest is home to around 500 chimpanzees, which live in troops of varying sizes. Of these, two are habituated to visitors – although they are not quite as relaxed as the mountain gorillas. The larger troop, with around 60 individuals, inhabits the main forest, where the terrain is relatively rugged. The second – the Cyamadongo group – is about half the size, and lives just outside in a smaller patch of forest. You will be assigned a specific troop on the morning of your trek.
What to expect on your chimpanzee trek
You'll be woken well before dawn and served a light breakfast before being driven to the national park's HQ by your dedicated
private guide
. Here you'll meet with a trekking guide and rangers from the park, and will be allocated one of the two chimpanzee troops.
Each trekking group has a maximum of eight people, accompanied by a guide and an armed park ranger. Invariably you'll have the opportunity to hire a porter to accompany you, which can be useful if you have a bag, or camera kit, or if you want someone to help you along the muddy paths.
You'll usually head down to the forest with the rest of the group at around sunrise. With rugged terrain and dense vegetation, the trek can be quite strenuous but the pace is slow and the rainforest environment – with its array of birds and other wildlife – is captivating. Your guide will be a wildlife specialist, and you'll have plenty of time during the trek to ask questions.
The duration of your trek depends on the location of the chimps; although trackers go out ahead to locate the troops, it can take from 30 minutes to two hours to find them. Once you encounter the chimpanzees, you'll normally have an hour to observe them, maintaining a minimum distance of about 7m, and with any conversation kept to a whisper. If the chimps are on the move during your hour, you may be able to follow them a short way, before trekking back to the park HQ, and returning to your lodge in time for lunch.
How fit do I need to be?
You don't have to be super-fit for chimpanzee trekking but it does help if you have a reasonable general level of fitness, if only to enhance your overall enjoyment of the experience. Walking will be at a slow pace, with time for breaks if needed; this is important as you'll be trekking at an altitude of between 1,600m and 2,950m. Depending on which troop you track, and the time of year, you might find yourself walking through dense forest for a couple of hours or you could reach the chimps after a 30-minute stroll.
Photographing the chimps
Taking photographs of chimpanzees can be both rewarding and challenging, since they may be way up in the trees and tend to move quite fast. Bear in mind, too, that the light can be poor in the rainforest and that use of flash is not permitted.
That said, this isn't an environment for a massive, tripod-mounted lens – better to work with something that can be hand-held, or perhaps steadied with a monopod. We've found a zoom lens (80–200mmm f2.8) is very good, coupled with a high ISO setting.
Do also note that it'll almost certainly be damp and, additionally, you might need to protect your camera against heavy rain.
Please note
:
Expert Africa
arranges these excursions only as part of a full
Expert Africa
itinerary; for examples, see our
Rwanda trips that include chimp trekking
.
Start location

Any of our camps in the vicinity of the Nyungwe Forest

End location

Back at your safari camp

Meals included

No meals included

Duration

Half day - one hour with the chimpanzees

Maximum group size

Eight people
Photo gallery
What to look forward to.
---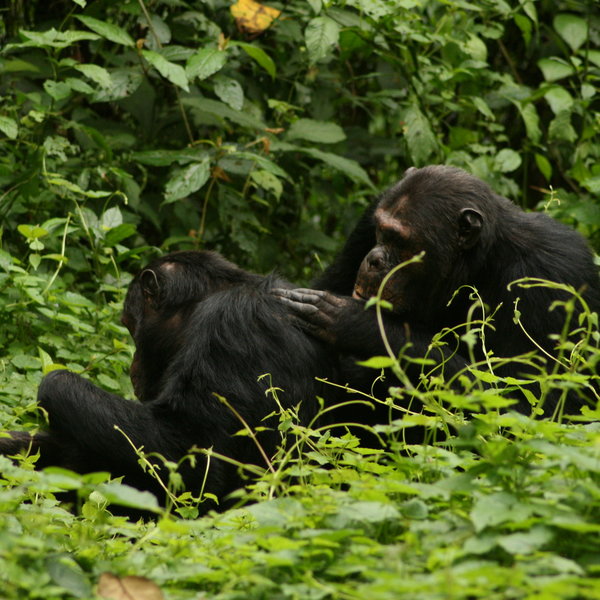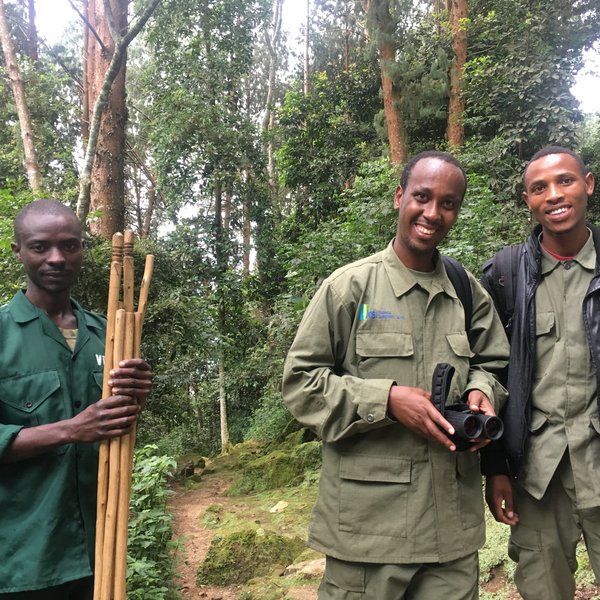 Chimpanzee Trekking in Nyungwe Forest reviews
40 independent first-hand comments from our travellers.
---
Ideas for holidays which can include Chimpanzee Trekking in Nyungwe Forest
Add this experience to these trip ideas or contact us to start planning your own tailor-made safari to Rwanda.
---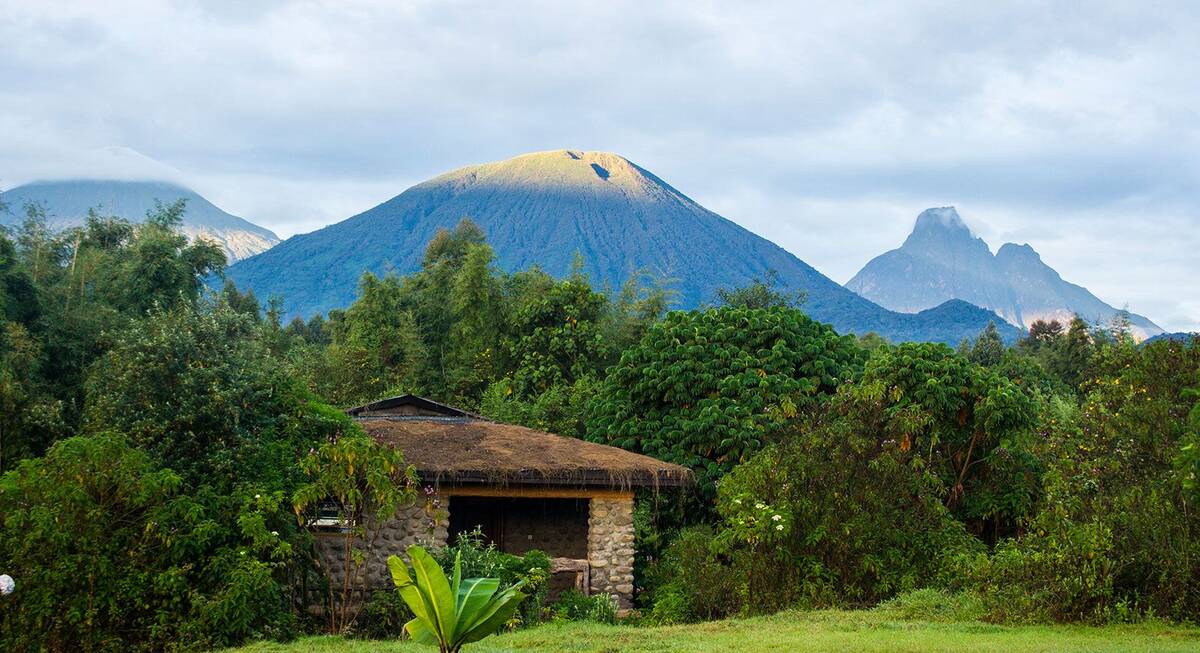 Golden Monkey Safari
12 days • 5 locations
KIGALI AIRPORT TO KIGALI AIRPORT
Combine four key areas of Rwanda on this excellent-value trip, for a true wildlife and cultural experience. The perfect itinerary for those who want to see all the highlights of Rwanda.
US$9,710 - US$11,270 per person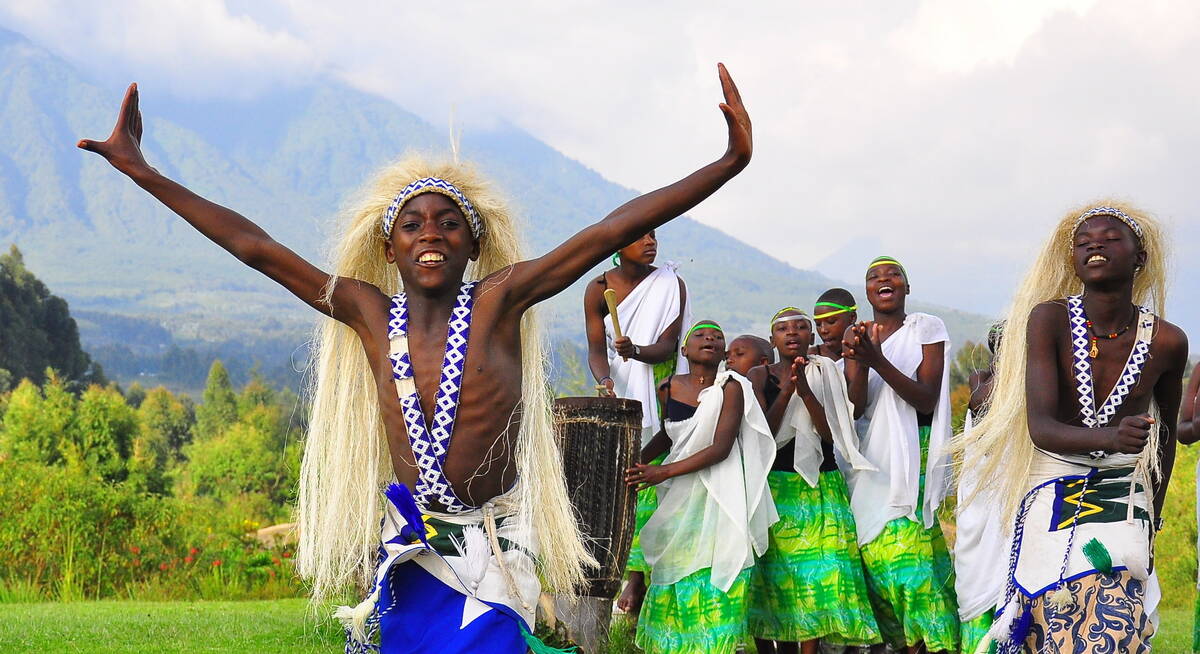 L'Hoest's Monkey Safari
7 days • 3 locations
KIGALI AIRPORT TO KIGALI AIRPORT
Meet three iconic primates – gorillas, chimps and golden monkeys – and explore Rwanda's fascinating culture on this excellent value privately guided adventure.
US$5,570 - US$6,320 per person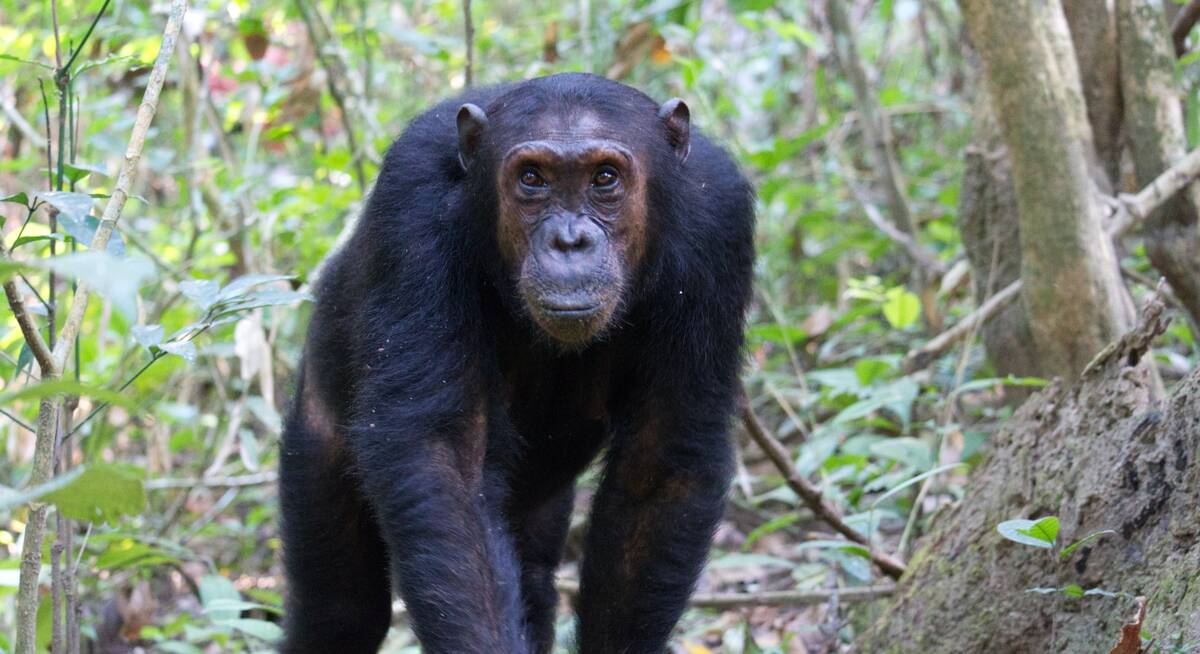 Mona Monkey Safari
9 days • 3 locations
KIGALI AIRPORT TO KIGALI AIRPORT
This example of a luxury holiday explores the wildlife of Nyungwe Forest, the scenic shores of Lake Kivu and the mountain gorillas of Volcanoes National Park, all accompanied by a private guide and vehicle.
US$12,160 - US$17,600 per person

Other excursions in Rwanda
Inspiration and great ideas for other experiences in Rwanda to include in your safari.
---
Rwanda fact file
Useful information to help you prepare for your trip in Rwanda
---