Overview: Mount Karisimbi Trek - 2 day trek
At 4,507m above sea level, Mt Karisimbi is the highest peak in the Virunga Mountains, and the 11th highest mountain in Africa. This two-day hike is a real adventure – trekking through tropical forest, camping on the slopes of the volcano and climbing to the summit for sunrise.

You'll head out in the morning from your accommodation near the Volcanoes National Park to meet your guide at the park headquarters. From here it's a drive of an hour or so to the start of the trail, at around 2,600m above sea level, where you will join your porters, and begin the trek.

Over the course of the day you will hike through a number of different vegetation zones, starting with the bamboo forest on the lower slopes, where you can visit Dian Fossey's tomb for an additional fee. On the higher slopes you will find hagania-hypericum forest, then higher still the open hillside is dotted with giant lobelia and senecio. The Virunga Mountains are home to a wide array of wildlife and birds, and keep an eye out for birds as you go.

Your camp for the night will be at 3,700m: a basic mountain camp with small, backpacking-style tents. Here you can enjoy a well-earned rest and a hearty meal before settling into your sleeping bag for the night. The following morning you will be up early, around 5.30am, in order to make the push for the summit. Although no climbing skills are required, the final ascent is physically demanding as you will be hiking up relatively steep slopes at high altitude. After around two hours you should reach the top, from where you can peer down in to the crater below. You will be on the edge of the Congolese border, and on a clear day the views from the top are beautiful.

Climbing Mt Karisimbi is highly dependent on weather conditions. It should only be attempted in the dry season, between June and August, and even then it is inadvisable to climb in poor weather.


Preparation for your mountain hike:
As well as walking boots, do bring walking poles if required. It's advisable to carry a small day sack with water for your trek and a warm jacket or similar for the upper slopes, where temperatures can drop well below freezing at night. Any other personal kit will be carried by the porters, along with camping equipment, sleeping bags, food and drink.

You will meet your guide and team of porters at the Volcanoes National Park headquarters at 9.00am, before driving to the start point for your trek.

After summiting Mt Karisimbi, you will head back down the volcano and re-join your vehicle and guide at the car park. The descent typically takes around six hours.

Fitness requirements: This trek can be quite strenuous, and while it does not require mountaineering skills, you do need a high level of physical fitness. You will be trekking at altitude up steep slopes and over rough terrain.

Age limit: You need to be at least 15 years old for this trek.


Please note: Expert Africa only books excursions as a part of a full, Expert Africa itinerary around Rwanda.
Start location

Any of Expert Africa's camps or lodges in the vicinity of the Volcanoes National Park

End location

Back at your safari camp

Meals included

Picnic lunch, hearty dinner & light breakfast

Duration

Two days - overnight on Mt Karisimbi
Photo gallery
What to look forward to.
---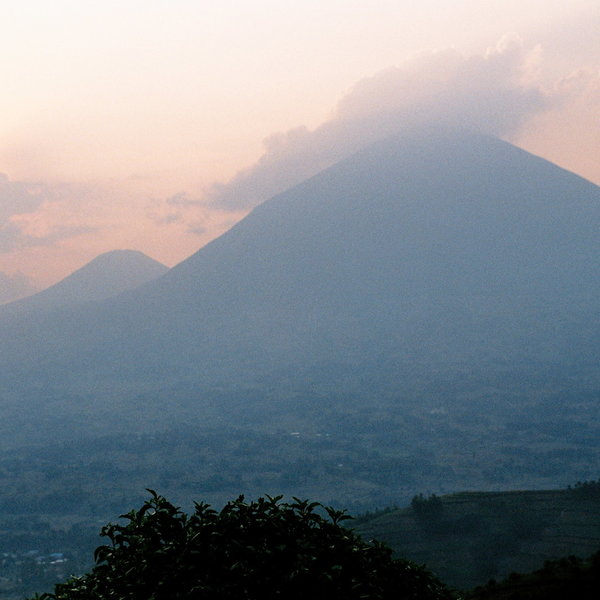 Mount Karisimbi Trek - 2 day trek reviews
61 independent first-hand comments from our travellers.
---
Ideas for holidays which can include Mount Karisimbi Trek - 2 day trek
Add this experience to these trip ideas or contact us to start planning your own tailor-made safari to Rwanda.
---
Other excursions in Rwanda
Inspiration and great ideas for other experiences in Rwanda to include in your safari.
---
Rwanda fact file
Useful information to help you prepare for your trip in Rwanda
---