Sabyinyo Silverback Lodge: Our full report
Sabyinyo Silverback Lodge is situated in the foothills of the volcanic Virunga Mountains in north-western ...
... Rwanda, on the edge of the Parc National des Volcans – known in English as the Volcanoes National Park. It is built at an altitude of 2,515m, with spectacular views of the surrounding volcanoes, mountains and countryside. The lodge is just a 20-minute drive from the national park headquarters, and is one of the more luxurious lodges in the area.

Sabyinyo Silverback is the sister camp to the well-known Governors' Camp in Kenya's Maasai Mara, although it is technically owned by the Sabyinyo Community Livelihood Association (SACOLA). The name 'Sabyinyo' (derived from the Kinyarwanda word iryinyo, meaning 'tooth') is one of the extinct volcanoes in the Virunga range, and the lodge sits in the foothills of its namesake volcano and counterparts.

Set in beautiful, and vast, landscaped gardens, the lodge's buildings are made from local stone, with terracotta roof tiles, reminiscent of an English country home, but blending in well with the local surroundings. The gardens are well-maintained, and include a garden of calla lilies: Sabyinyo Lodge grows its own flowers to stock the large vases found throughout the rooms.

Guest accommodation at Sabyinyo Silverback Lodge consists of six cottages, two suites and a family cottage. All the rooms are spacious, and have an equally spacious en suite bathroom. They are decorated in the same style, too, with gentle terracotta and white colours throughout, and stunning wildlife paintings, mainly of the gorillas.

Each room comes with large double or twin beds (complete with very snug bedding), a dressing room (with plenty of hanging space and shelving, which houses a safe) and a minibar, pre-stocked with bottled water and bottles of wine, should you wish to relax in your room rather than head to the bar.

The comfortable seating area features a fireplace for cooler evenings. When we last stayed here, our incredibly friendly room attendant Peter kindly gave us a wake-up call, made the fire, and left us to wake up to African tea and chocolate chip cookies – a most lovely morning surprise!

In the bathrooms you'll find double basins, flushing toilets, hot showers and a separate bath, as well as beautifully-scented complimentary toiletries.

Outside, there's a private veranda, with more seating, a hammock, and the ubiquitous umbrellas (helpfully located outside most lodges in the Volcanoes area) for those rainy days!

The suites are slightly larger than the cottages, with more of a separate lounge area. Each also has a TV that is pre-loaded with documentaries and films relating to Rwanda, its history, and the local wildlife.

The family cottage is similar in style to the other cottages, but has two spacious en-suite bedrooms, connected by a shared veranda.

There are quite a few fairly steep steps between the rooms and up to the main area from the entrance of the property. To overcome this, Sabinyo have recently introduced a 4x4 buggy to help guests (and their luggage) up the steep hill!

From the main area at Silverback Lodge, there are great views from the outdoor decks of both the bar and the dining room. A large sitting room with very comfy sofas leads out to patio areas, which also have stunning views across to the Virungas. Locally made souvenirs are available from a small curio area.

Meals can be taken in the small dining room, either inside, where there are fireplaces for the colder months, or on the outside decks during warmer weather. Alternatively there is limited room service, so you can dine in privacy on your own balcony if you wish.

The high-quality service at Sabyinyo Silverback is made even more comfortable with the addition of plenty of personal touches, from your boots being cleaned upon your return from a trek, to hot-water bottles tucked into your bed on colder evenings. The managers on our most recent visit were incredibly engaging and personable, and went out of their way to make sure that these personal touches were tailored to each guest.

As well as going out of their way to create high standards for their visitors, Sabyinyo Silverback Lodge also has a long-standing interest in the local community. The lodge itself is owned by the community trust SACOLA (Sabyinyo Community Livelihood Association), which was created in 2004. The support and income it receives from the lodge go directly to building conservation initiatives in the Kinigi area and the surrounding Volcanoes National Park. It's also the main drive behind the socio-economic development in the area, and has created projects from constructing villages for genocide survivors to creating vegetable gardens for community farming projects. The lodge managers sit in an advisory role on the SACOLA board, and have been heavily involved with many of the local projects. SACOLA has earned more than US$4m from guests staying at the lodge, directly benefitting some 6,000 households in the Kinigi District.

In addition, the lodge has an excellent community awareness and information centre, located in a separate lounge area. With a small library of reference and nature books, a large TV pre-loaded with documentaries and plenty of information on SACOLA, as well as the gorilla groups and the local gorilla conservation organisations. it's a mine of information for those who wish to learn a bit more during their stay.


Guided village walks can be arranged, at an extra cost, to visit the local communities and experience day-to-day life – and we'd recommend them highly. On our walk, we had an incredibly knowledgeable guide who explained all about the farming, building and living practices in the local area. We learned how to make traditional woven baskets, and joined in games with the local children.

The main reason for visiting Sabyinyo Lodge is to see the mountain gorillas.The Volcanoes National Park, on the Rwandan side, is lucky to have more than half of the world's mountain gorillas; we think this is probably the best place in Africa to see them.

Recognising that guests travelling across Africa may have restricted luggage allowances, the lodge can provide gloves, gaiters, waterproofs and backpacks for treks if needed. For more information on the gorilla treks, see our Gorilla trekking safaris.

While mountain gorillas are the main draw in this area of Rwanda, it also offers many more species of game. The birdlife is prolific, too. Rwanda has about 650 species of birds, and although spotting them in dense vegetation can sometimes prove difficult, Sabyinyo's seven-hectare property is a haven for many species: more than 40 species of birds, including some endemic to the surrounding forests, have been seen around the lodge. Escorted bird walks with a local ornithologist are available for an additional cost.

The lodge's activity centre is able to arrange cultural visits to the local villages and markets, mountain-bike excursions, and a variety of other treks in the area - these are an extra cost, do speak to us about including any of these in your trip. These range from shorter hikes to Lake Ngezi and the surrounding forest areas, to much tougher treks to the site of Dian Fossey's research camp, and to many of the summits and crater lakes of the Virunga range. For those wishing to just relax after a day of trekking, the lodge also offers rejuvenating massage treatments, at an extra cost.
Our view
Sabyinyo Silverback is a traditional yet luxurious lodge in a stunning location. As well as creature comforts, you'll find plenty of personal touches here, a friendly and efficient management team, a strong focus on community and conservation initiatives and some very high-quality service. This is a great lodge, both as a base for trekking to the gorillas, and to enjoy the scenery and many other activities on offer.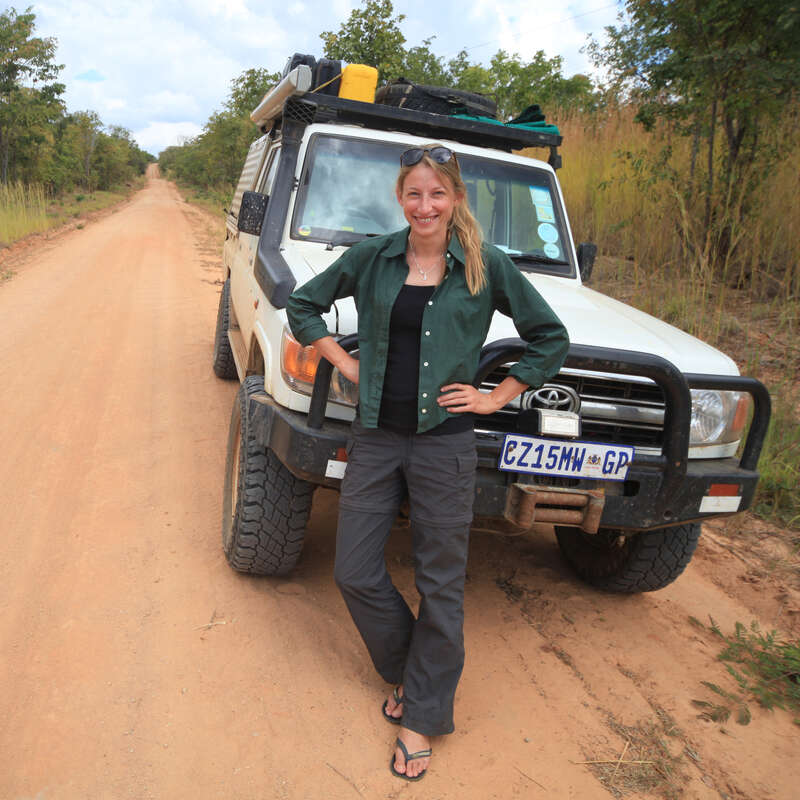 Geographics
Location

Ideal length of stay

We would recommend a stay of three or four nights at Sabyinyo - though this will be dependent upon how many times you trek to see the gorillas, and if you wish to partake in any other activities

Directions

Sabyinyo Silverback Lodge is a drive of approximately 2½–3 hours from Rwanda's capital, Kigali.

Accessible by

Fly-and-Transfer
Food & drink
Usual board basis

Full Board

Food quality

On our last visit in 2019, we did not get a chance to eat here. However, we really enjoyed the food at Sabinyo when we have stayed previously. The menus were varied and interesting, the food was beautifully presented and portions were well-balanced. One of our team members has a nut allergy, and the staff went above and beyond to ensure that the food was all nut-free, and that there were still a variety of options available.

You will be asked at breakfast for your lunch choices, and in the evening for your dinner preferences. Meals follow the trekking times for guests.

Breakfast starts early. Fruit, cereals and pastries are buffet style, with a menu of cooked options available. We had eggs benedict and fresh pancakes on our first morning, and porridge with apple and cinnamon on the second.

Lunch can either be had at the lodge, or as a packed lunch to take on your day trip. On our trekking day, we opted to head back to the lodge, and had spicy spinach soup, with home-made scotch eggs, followed by a Mediterranean salad with grilled vegetables, brie, avocado and bacon. Trekking definitely gives you an appetite, so we were more than happy to finish off the meal with churros, chocolate dipping sauce and fruit! Our packed lunch on the next day was substantial - cheese and ham sandwiches, plenty of fresh fruit and chocolate chip muffins, plus bags of crisps and bottles of water and fresh watermelon juice.

For dinner, we enjoyed hors d'oeuvres of Moroccan meatballs and sundried tomato crostini, a starter of mini cheese soufflé, and a delicious and light lemon chicken piccata for main course, with mini roast potatoes and vegetables. One of the dessert options was a lemon tartlet with vanilla sauce, though we opted for a decadent molten chocolate fondue shot, with brandy flambéed fruit skewers, rounded off by African tea and a post-dinner Amarula.


Dining style

Individual Tables

Dining locations

Indoor and Outdoor Dining

Further dining info, including room service

Each room has a phone, and room service is available.

Drinks included

Drinking water, soft drinks, house wine, cocktails and local spirits are included.
Special interests
Birdwatching

Set in seven hectares of land, Sabyinyo Silverback Lodge makes a good base for birdwatching in Rwanda. Just walking through the gardens affords the opportunity to see many species of birds, including some endemic to the Albertine Rift. There is a local ornithologist available if you wish to have a guide.
See ideas for Birdwatching

Cultural experiences

Sabyinyo is owned by a community trust (SACOLA), with a portion of the profits being fed back into community projects such as vegetable gardens, farms and beehives. The lodge has close links with the local village and guided walks can easily be arranged.
See ideas for Cultural experiences

Wildlife safaris

Sabyinyo Silverback Lodge is just outside the Volcanoes National Park and makes a great base for trekking to see the world-famous gorillas in Rwanda, without sacrificing creature comforts.
See ideas for Wildlife safaris

Walking

Only a 20-minute drive from the Volcanoes National Park, Sabyinyo Silverback Lodge is one of the most luxurious lodges in the area. It's well placed for a variety of escorted walks, from short excursions to serious hikes, so is a good bet for walking in Rwanda.
See ideas for Walking

Luxury

Nine comfortable and luxurious chalets made out of local stone are dotted throughout the lush gardens of Sabyinyo Silverback Lodge. Dinner on your private veranda, morning tea and cookies served to the indoor sitting area in front of the fireplace and very spacious bathrooms for comforting bubble baths after a trek all add to the feeling that you're being truly pampered.
See ideas for Luxury
Children
Attitude towards children

Children are welcome.

Property's age restrictions

Whilst younger children are welcome at the lodge, note that children under the age of 15 are not permitted to trek to visit the gorillas.

Equipment

There is a 2-bedroom cottage specially designed for families. Equipment for children can be arranged on request.

Generally recommended for children

Due to the age limit on the trekking, we would recommend Sabyinyo for children of 15 years and older.

Notes

There are steep steps and hills around the lodge, as well as unfenced ponds in the gardens, so children should be supervised.
Our travellers' wildlife sightings from Sabyinyo Silverback
Since mid-2018, many of our travellers who stayed at Sabyinyo Silverback Lodge have kindly recorded their wildlife sightings and shared them with us. The results are below. Click an animal to see more, and here to see more on our methodology.

Mountain Gorilla
100% success




Communications
Power supply notes

The lodge is connected to mains electricity, though it also has a back-up generator.

Each room has plenty of plug sockets for charging, including British three- pin sockets.



Communications

Cellphone reception is limited, but complimentary WiFi is available throughout the rooms and the lodge main area. Telephone, fax and email are all available at the lodge reception.

TV & radio

Sabyinyo Silverback has an information room with a large TV, plenty of DVDs and CDs, and pre-loaded documentaries and films.
The two suites also have televisions.

Water supply

Mains

Water supply notes

All suites and cottages have flush toilets, and plumbed hot and cold water showers, with very good water pressure.
Sustainability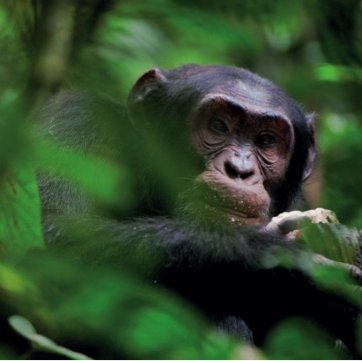 Sabyinyo Silverback: Restoring the Gishwati Forest
Located at the foothills of a chain of 15,000 ft volcanoes stretching through Rwanda, Uganda and the Democratic Republic of Congo, Sabyinyo Silverback Lodge is Rwanda's first ever community owned lodge. Its commitment to act as a support business for the local community and the environment can be seen in its contributions to the conservation project in Gishwati Forest.
A series of harmful human activities such as cutting down native trees to make charcoal have reduced the surface of the forest from 260km2 to 600 hectares in 2002. This has led Rwandan authorities to initiate conservation and restoration activities under the Gishwati Forest Conservation Project. Sabyinyo Silverback provides technical advice to the project in the development of eco-tourism activities in the forest, and has so far helped with the creation of two hiking trails through the forest which are now open to visitors. Additionally, to support the urgent conservation efforts of the small population of chimpanzees found in the forest, the lodge funded one year worth of salaries and field costs for one the tracking teams supporting the habituation and field research of a group of chimpanzees.

Although improvements can be seen in the size of the reserve, now measuring 1,484 hectares, Sabyinyo Silverback continues to support the project by promoting Gishwati Forest as an eco-tourism destination, offering guests the possibility to observe chimpanzees in their natural environment
See more great sustainability projects in Rwanda
Health & safety
Malarial protection recommended

No

Medical care

Staff are first-aid trained, and there is a first-aid kit on site. A house doctor is on call, and the local hospital in Musanze is a 30-minute drive away.

Dangerous animals

Moderate Risk

Security measures

The lodge has 24-hour security guards patrolling the site.

Fire safety

Fire extinguishers and fire buckets are located in each cottage and suite, and throughout the main areas, and staff are trained in their use.
Activities
Birdwatching

Canoeing

Cultural excursion

Helicopter

Primate trekking
Extras
Disabled access

On Request

Laundry facilities

Daily laundry services are included.

Money

A safe can be found in each room.

Accepted payment on location

Sabyinyo accepts Visa and Mastercard payments, though not American Express. Cash payments may be made in Rwandan francs, euros, US dollars and British pounds.
Other lodges in Volcanoes National Park
Alternative places to stay in this same area.
---