Bird Island Lodge: Our full report
Bird Island Lodge is the only place to stay on Bird Island, the northernmost island in the Seychelles archipelago.
This low-rise coralline paradise, about 60 miles from Mahe, has striking sandy beaches bordered by beautifuly turquoise seas, but these are not the primary reasons to stay here. Instead, wildlife viewing is its trump card. Here the birdlife is phenomenal − it's unlike almost any other wildlife spectacle that we know.

Bird Island Lodge itself has 24 simple chalets in a neat row either side of the central lounge and dining area. All are set back 40m from the sea for tidal safety and are surrounded by coconut palms, casuarinas and frangipanis, all filled with chattering Noddies (pack earplugs if you're a light sleeper!). Inside the pale apricot walls, the rooms are spacious and comfortable, with high pitched ceilings and wide louver windows to allow the cooling breeze through the room. There is an over-bed fan, but no air-conditioning here. The speckled tiled floors are offset with an integrated lounge area (which can be converted into two children's beds) and a four-poster double bed, complete with mosquito net.

Simple fitted furniture, plain bedding and few homely amenities are representative of the low-key nature of Bird Island Lodge; you will need to ask reception for beach towels if sunbathing is on your agenda. There are separate rooms at the back of the chalet for the bathroom and large solar-heated shower, which uses the slightly brackish water from the island's borehole, as well as a well-used washing line at the back of each building for drying swimwear. The front is more picturesque with a wide, shady veranda - a good spot for afternoon siestas or gently bird-watching, though they are overlooked, so real privacy is somewhat limited.

At the centre of Bird Island Lodge, a few minutes' walk from the airstrip, are the lounge, bar, restaurant and reception. When we last visited, this lodge was not a particularly social one; these communal areas appear little used outside meal times and are perhaps lacking in decorative curiosities, books and homely comforts, which does lend them a slightly sterile air during the rest of the day. That said, they are perfectly nice and the open sides make for a cool retreat, whilst the fire-red Fodys provide colour and entertainment as they await left-over crumbs from guests.

Bird Island's basic gift shop beside reception selling branded t-shirts and a few essentials like suncream and batteries (plus earplugs for the birds €5!), as well as a small library at the back of the store with a selection of German and English books. The lodge's small bar is open all day with a basic stock of spirits and the usual array of fizzy drinks and seasonal fruit juice, though it's worth noting that snacks are not available outside meal times. All meals are eaten in the adjoining dining rooms, and guests are allocated an individual table on arrival which corresponds to their room number. Cuisine at the Island Lodge is rudimentary but fresh and locally-flavoured.

Without question, the main activities on Bird Island are bird-watching and beachcombing. Nature Tours are usually offered when you arrive at Bird Island Lodge and are a great introduction to the island's flora and fauna: meet Esmeralda, the island's oldest giant tortoise, become acquainted with the birdlife and nesting spots and understand a little more about the history of the place to ensure a much more enlightened stay. Whilst for those after a change from feathered friends and keen to hit the sparkling sea, single and double sea kayaks are available (with lifejackets), snorkelling equipment can be arranged and books and games can be loaned during reception opening hours (9am-6pm). There is no diving available from Bird Island.
Our view
Bird Island is a fascinating place: the proximity to birds so totally unperturbed by human presence is utterly magic. Gazing at fairy tern's feeding their chicks on the tiniest of branches, sitting next to ground-nesting white-tailed tropic birds and gazing at (quite literally) a huge field of roosting Sooty Terns are all amazing wildlife experiences. This is the reason to come to the island.

Bird Island Lodge itself is laid-back and unpretentious. It is not a place for pampering, luxuries or super service; rather it is a place to marvel at the avian spectacle from a comfortable but simple setting.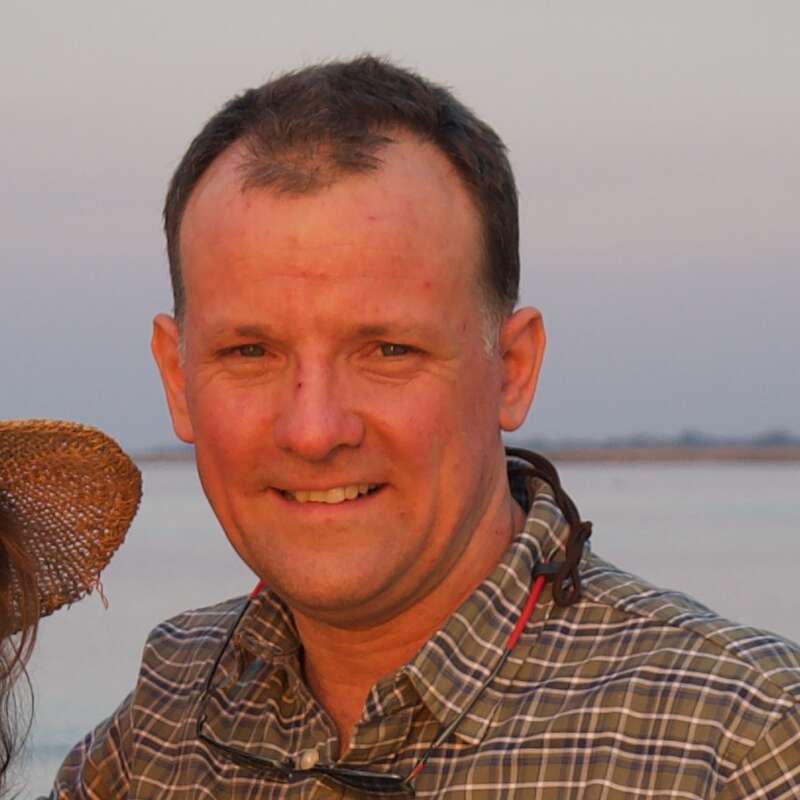 Geographics
Location

Ideal length of stay

We recommend a stay of 2-3 nights on Bird Island.

Directions

It is easily accessed on a 30-minute flight from Mahé to Bird Island, aboard a scheduled, daily Air Seychelles plane. Note that luggage limits for this flight are 15kg per person; excess can be left on Mahe Island.

The air strip on Bird Island is a well maintained, grass 'bush' strip, complete with regulation fire engine and extinguishers for safety, and the flights are usually in brightly coloured, 20-seat Twin Otter planes.


Accessible by

Fly-and-Transfer
Food & drink
Usual board basis

Full Board

Food quality

All meals at Bird Island Lodge are served in the open-sided dining room of the main lodge building, overlooking the lawn towards the sea.

Breakfast comprises a mix of optional hot and cold dishes, which are plated and served at your table. Fruit plates are simple, comprising perhaps a banana and segment of papaya, and are followed by cornflakes, hot porridge and/or eggs cooked to order. Toast, like many Seychellois establishments, is sadly only available in processed white slices. The food is accompanied by fresh juice, often a blended cocktail of seasonal fruits, tea or coffee.

Lunch is a small self-service buffet, starting at 1pm, and during our stay consistently featured a slightly uninspiring salad selection and three hot dishes, such as turmeric chicken, fish daube and fish chutney with rice and lentils. Dessert featured papaya strips in caramel or banana custard.

A three course meal, with a plated starter and dessert, and a buffet main course is standard for dinner here. Starters are usually a soup, warm cucumber and heated rolls on our visit, followed by a fish and meat buffet. Local-style Creole chicken curry or whole baked snapper accompanied by rice and a cooked vegetable dish would be typical, with simple salad dishes also available to accompany the meal - plates of tomatoes or shredded Chinese cabbage featured during our stay. A choice of two desserts is usually available, say lemon ice cream or Crepe Suzette, and tea (lemongrass or English breakfast) or coffee is provided to round off the meal.

Whilst the meals on our last visit, especially breakfast, proved a veritable honey-pot for the colourful Madagascar Fodys, the food was less impressive. The menu and quality of the dishes were adequate, and seasonal produce was used, but it did feel a little repetitive an uninspired.

Special interests
Family holidays

Bird Island Lodge makes for simple, relaxed family beach holidays in the Seychelles. For energetic children, ideally 8+, the island is a great 'natural playground' – quite safe and home to giant tortoises and a rich birdlife. Note that there are strong currents here!
See ideas for Family holidays

Birdwatching

Bird Island is a real highlight of birdwatching in the Seychelles. Vast numbers of birds nest on the island… including over a million ground-nesting sooty terns. Noddys and other species are around all the time – prepare to be amazed by their fearless nature!
See ideas for Birdwatching
Children
Attitude towards children

Children are welcome at Bird Island Lodge and the managers themselves have a young pre-school son, so are quite familiar with their requirements.

Property's age restrictions

There are no dedicated children's activities or kids clubs here, but children of all ages are welcome in all areas of the lodge and informal babysitting arrangements can be made with the chambermaids. (Paying the ladies directly – but note that such child-minders are not trained.)

Equipment

Cots and highchairs are available, though it's best to request these at the time of booking.

Generally recommended for children

Yes – Bird Island Lodge is recommended for adventurous children.
At the time of our visit in August 2008, there were several families staying at the lodge, all of whom were visibly enjoying their stay. The lack of predatory animals, proximity of giant tortoises and relaxed birdlife, and space to run around, proving to be both enjoyable for energetic, curious children and relaxing parents. The whole atmosphere at Bird Island is very laid-back and informal, so it tends to suit families very well; no one here bats an eyelid if children race off to feed the tortoises in the middle of lunch.


Notes

Whilst there are some truly idyllic stretches of sandy beach around Bird Island, parents must take particular care of their children in the sea. The current in some areas around the island, even immediately next to the shore, is extremely strong, and the waves are powerful. There are no lifeguards here, so exercise plenty of caution and never let children paddle or swim unattended.
It is also important to remember, especially if travelling with very small children, that emergency healthcare (beyond basic first aid) is only available on the main island of Mahé, which is only accessible by day.

Communications
Communications

There is no mobile phone reception on Bird Island, but a VHF telephone is available in reception for guest use in an emergency. Guests are also welcome to use the office email in case of need, but the VHF connection makes this incredibly slow, so it's best for short text messages only. The reception and office areas close in the evenings, so any communication access must be done during opening hours.

TV & radio

There are deliberately no TVs or radios in the rooms or common areas – Bird Island is a place to escape and enjoy the surroundings.
Health & safety
Malarial protection recommended

No

Medical care

The management team, Jo and Nick, are all basic first-aid trained and there is a first aid kit on site for minor injuries and illnesses. A plane transfer from Bird Island to the main hospital in Victoria on Mahé Island would be necessary for any emergencies. It is worth remembering that these flights can only take place during daylight hours.

Dangerous animals

Low Risk

Security measures

Bird Island's remote location and lack of predators means that there are no security patrols or night guards. Jo and Nick can be contacted at their house in the event of any concern at night.

Fire safety

There are fire extinguishers outside every room and in the common areas. There is also a fully-equipped fire engine stationed at the air strip, which is manned for every flight arrival and departure, and is regularly serviced by government inspectors.
Activities
Birdwatching

Kayaking

Self-guided walking

Snorkelling
Extras
Disabled access

On Request

Laundry facilities

Full Laundry Service - Extra Charge

Accepted payment on location

Bird Island will accept payment for extras in US Dollars, Euros and Pounds Sterling as well as VISA, Mastercard, AMEX and Diners Club.
Other areas in Seychelles
---