Travel reviews by Mr & Mrs A from Notts
Namibia between 6 Oct 2009 and 27 Oct 2009
"We had a wonderful trip despite a few blips, none of which were down to Expert Africa and we have recommended your services very highly to fellow travellers of all nationalities. In most of the camps visited it was lovely that they had taken note of your having informed all camps of the celebratory nature of our trip.

Bearing in mind the importance of transport to travellers in Namibia notice should be taken of our comments re Budget as one of the greatest worries on a trip of this nature is the comfort and reliability of your vehicle.

Namibia remains one of favourite destinations and we shall visit again. This is a wonderful country, totally different to all the others we have visited both in scale and emphasis and the people are wonderfully friendly and genuinely hospitable. We were met with true kindness and enthusiasm including when we travelled a scenic D route ( D2319 on our way to Uis), very much off the beaten track and were met by a steep bank and water filled river. On getting out of the vehicle to determine the water depth and whether we should proceed we were suddenly surrounded by a group of young boys herding cattle upstream who encouraged us to proceed, promising that they would push us out if needs be. It cost us all our biscuits, a little bit of money and lots of laughs. This was typical of our welcome everywhere we travelled.

This was our second trip, but was even more enjoyable as we had decided to take more time to enjoy this wonderful country. The scenery, the scale and the people make this an unparalled destination.

Suggestions to help us improve our trips or our service:

Thank you as always. You make planning the holidays a pleasure and think of absolutely everything even before we do. We know we can follow your recommendations with complete confidence and recommend you to others withour reservation."
---

Erongo Wilderness Lodge
"Relaxing at Erongo Wilderness"
3 nights
Arrived 7 Oct 2009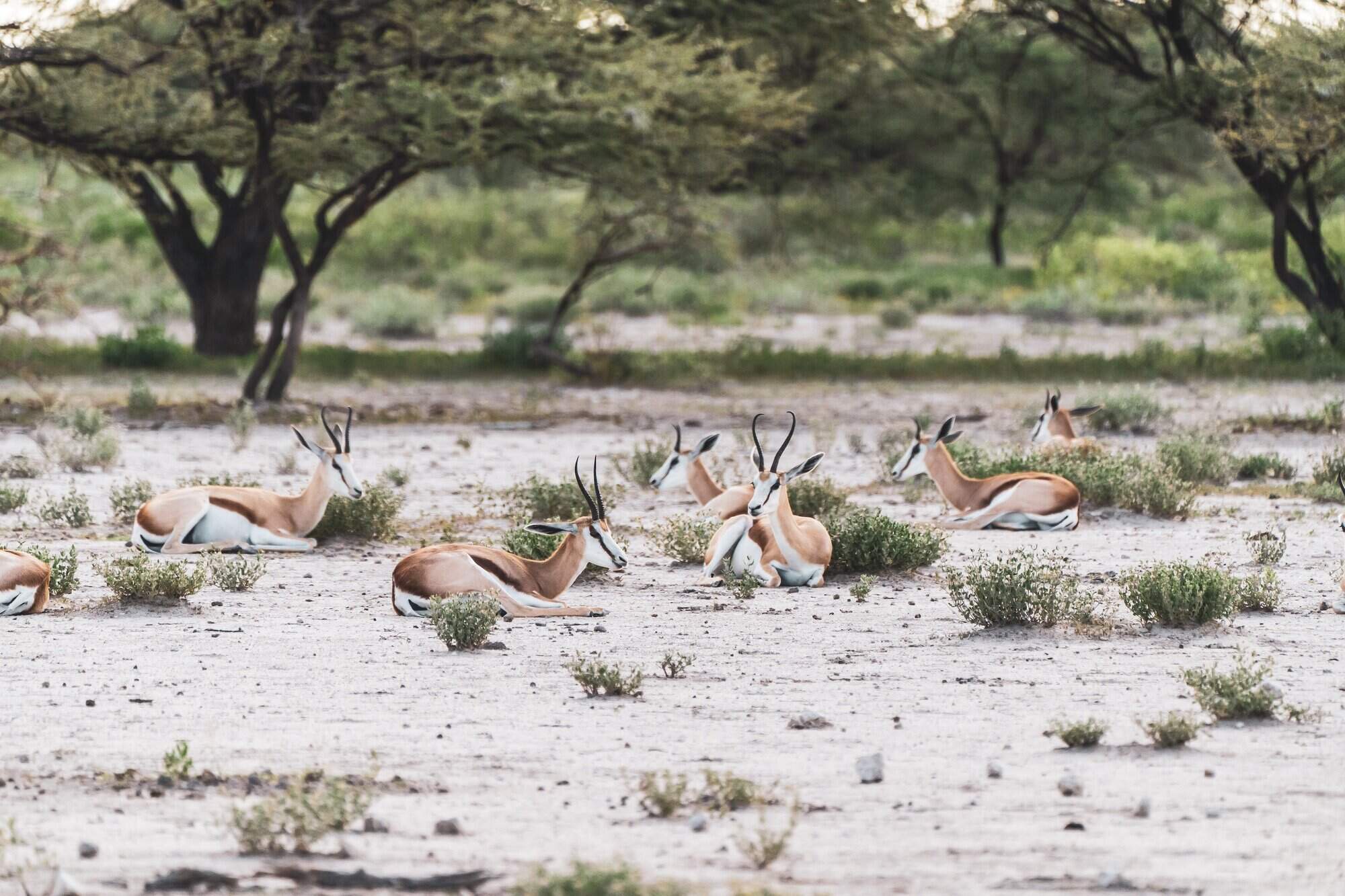 Namutoni Camp
"Snakes at Namutoni Waterhole"
2 nights
Arrived 10 Oct 2009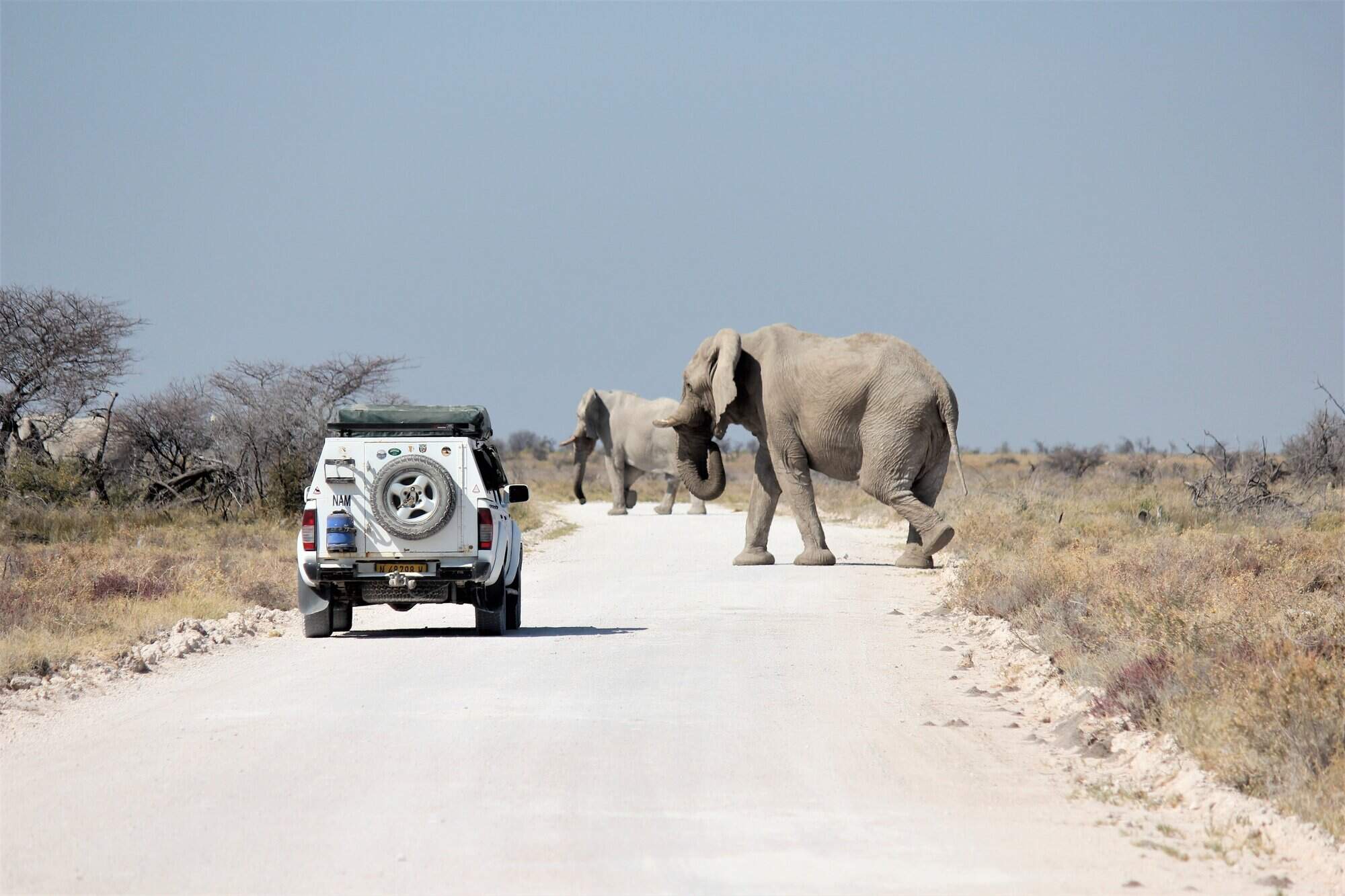 Okaukuejo Camp
"Fabulous Waterhole"
1 night
Arrived 12 Oct 2009

Grootberg Lodge
"Black rhino heaven"
2 nights
Arrived 13 Oct 2009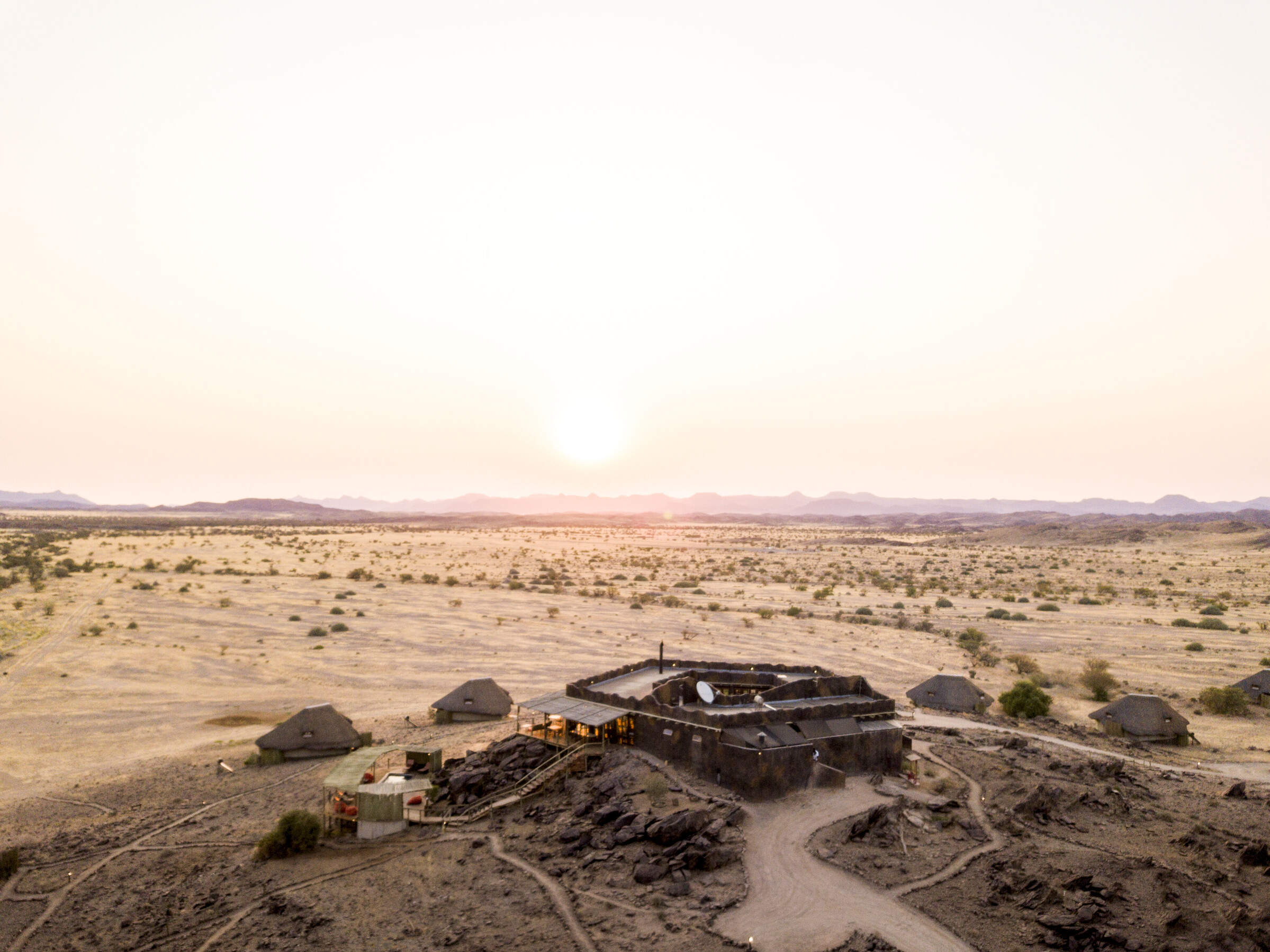 Doro Nawas
"Excellent return visit"
1 night
Arrived 15 Oct 2009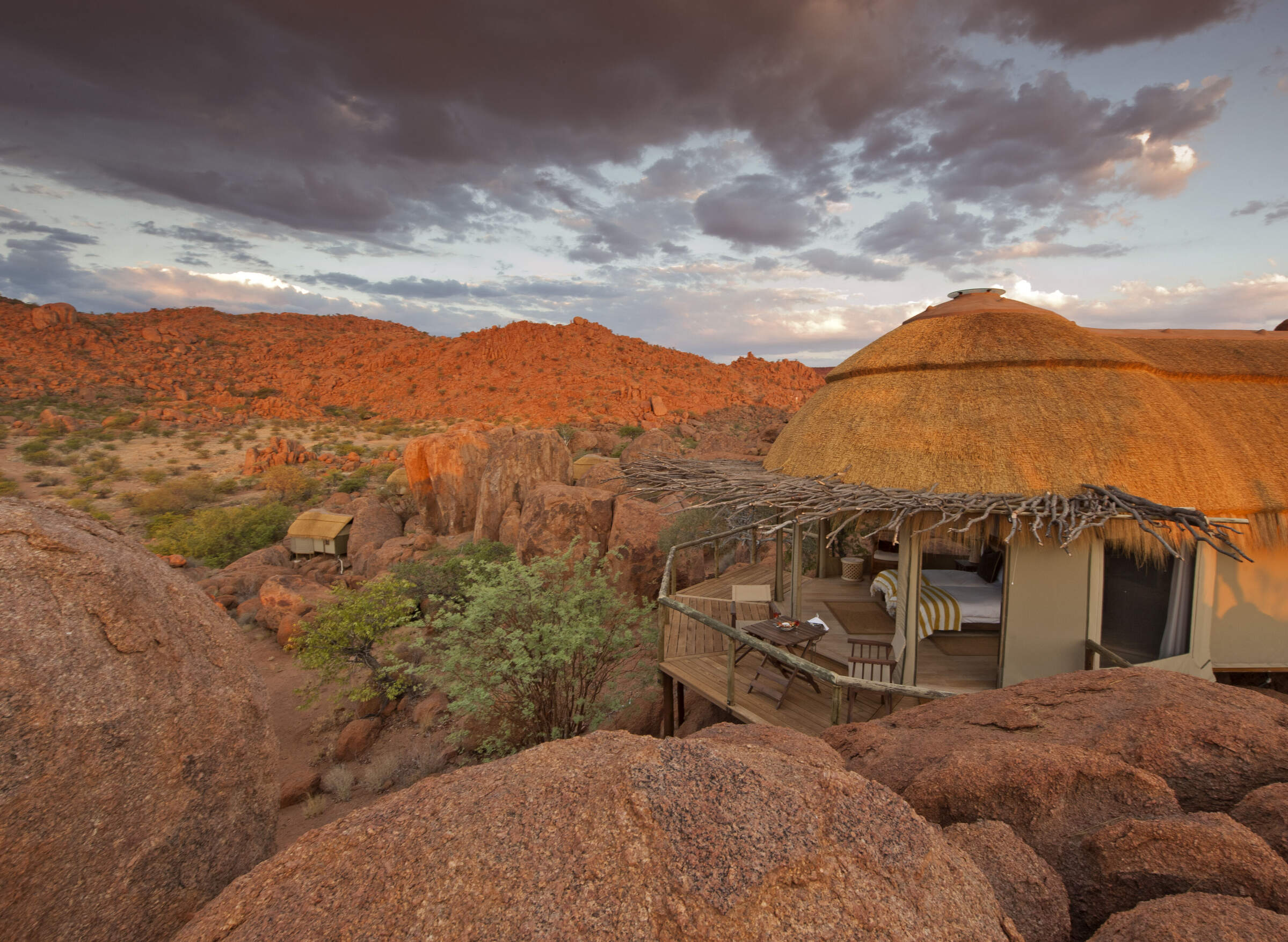 Mowani Mountain Camp
"Disappointment at Mowani Mountain Camp"
2 nights
Arrived 16 Oct 2009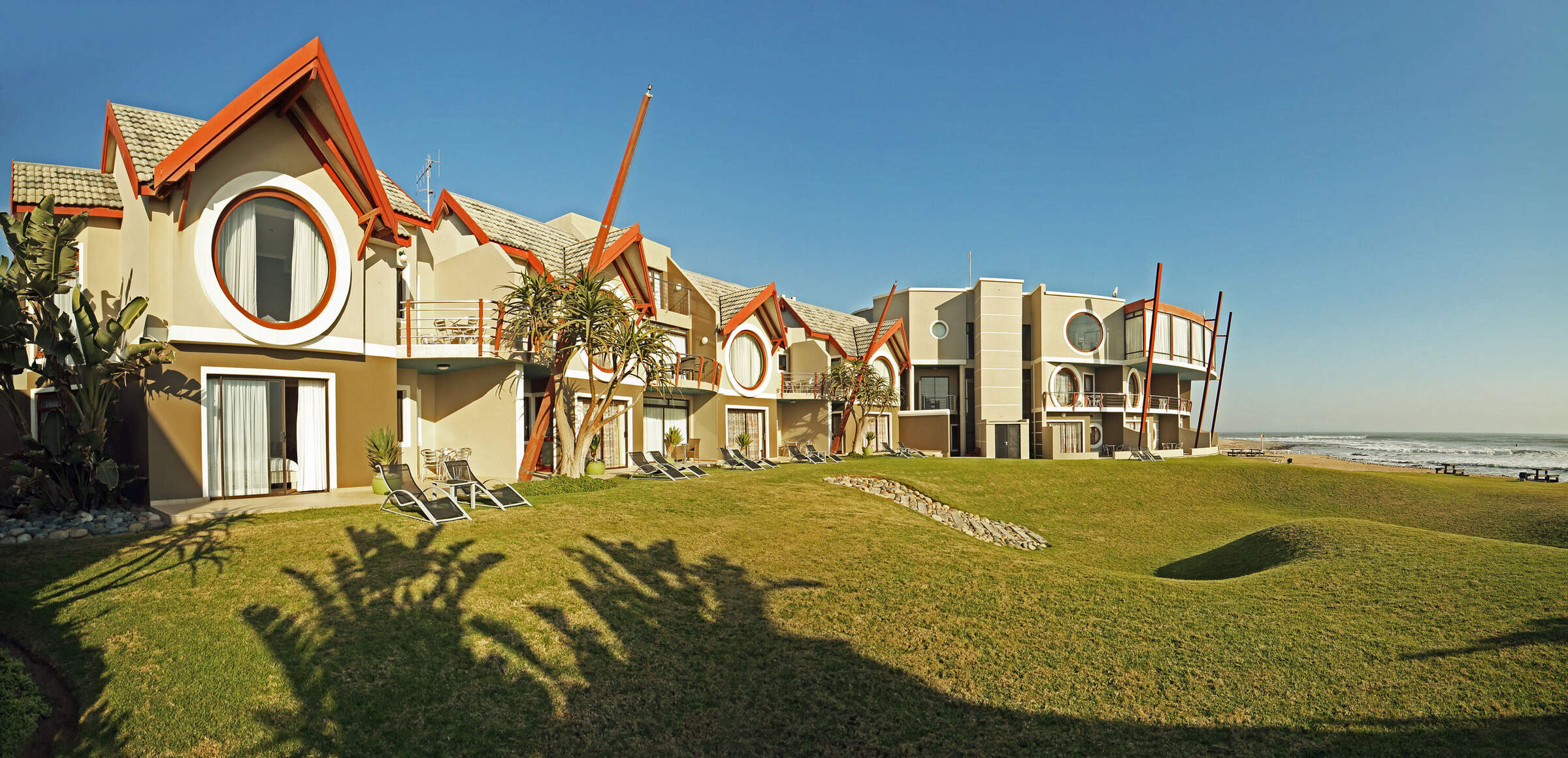 Beach Lodge
"What a find!"
1 night
Arrived 18 Oct 2009

Kulala Wilderness Camp, Namibia (this camp has since closed)
"Good fun at Kulala"
2 nights
Arrived 19 Oct 2009
Lodge not featured by Expert Africa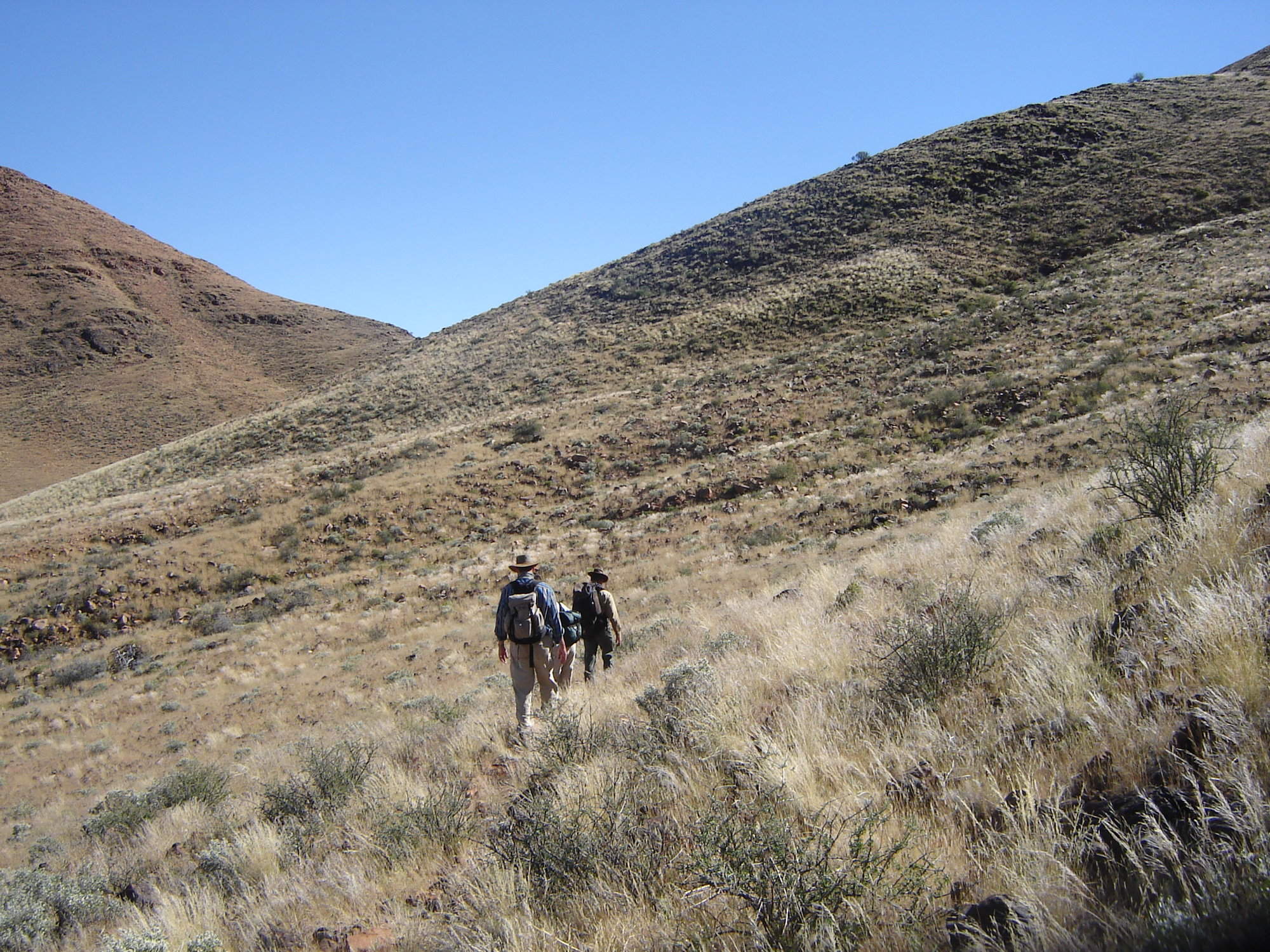 Tok Tokkie Trails
"Good fun in the desert"
2 nights
Arrived 21 Oct 2009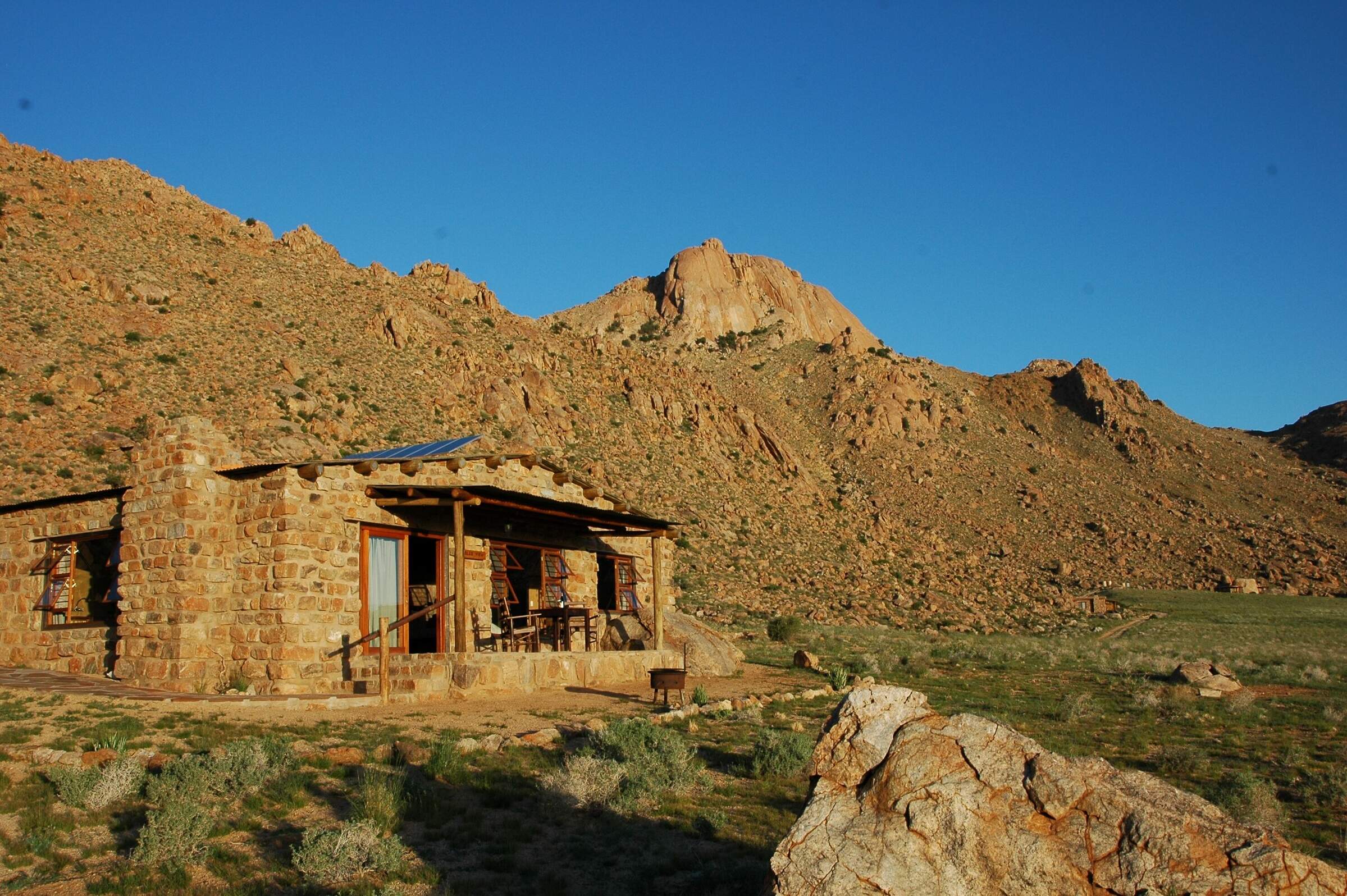 Eagle's Nest
"Rock! Rock! Rock!!"
2 nights
Arrived 23 Oct 2009

Bagatelle Kalahari Game Ranch
"Straw Bale Comfort"
1 night
Arrived 25 Oct 2009
Zambia between 25 Sep 2008 and 20 Oct 2008
"We had a wonderful trip but due to circumstances it proved to be more of a challenge than we'd envisaged. A month before departure found us trying to rebook a week's accommodation as we had been due to stay at Kwa Maritane at Sun City which had burnt down. Rebooking proved difficult due to school holidays and Kwa Maritane looked an amazing destination. and therefore a hard act to follow.

My parents had joined us for a few days at Hazyview but reacted badly to anti-malarials resulting in my Mum's collapse on the plane from Kruger to Cape town where they stayed for two week and she made a good recovery. We stayed two nights at the Albasini Dam and three nights in tree houses on a game lodge in the Timbavati. Unfortunately here my husband was bitten by a dog and we had a long night time drive to find a doctor with anti-rabies vaccine! Fortunately as a medic myself I was able to charm a pharmacist in Johannesburg into letting me have the subsequent doses to give him. He provided freezer packs and with the help of a cool bag and the staff at our subsequent destinations (Derek Shenton was very obliging keeping the vaccine in his personal fridge) we mananged to sort out his doses.

Stress levels were already running fairly high when we heard the sad news about Cecilia and her carers and we were concerned that we may have been flying into a dangerous situation, though Chris McIntyre was as reassuring as he could be under the circumstances. We were beginning to feel slightly fated but worse was to come! On our third night at Kaingo we unfortunately had a very nasty charge from three elephants when we we heading into a curve of a dry river bed with no where to go.

Luckily for us the other vehicle from camp was there with the spotter and his gun. A shot above the elephants heads stopped them in their tracks 10 metres from our vehicle and left us all shocked. By the time we were doing the activities we had though may be packed with adrenaline at Livingstone we were just pleased to have made it that far to do them at all!! The fact that the luggage didn't arrive was really to be expected!

I can however report that we now have receipt of all bags and I would do exactly the same trip again hopefully without the mishaps next time1!

Suggestions for improvement:

Keep up the good work!! Well done."
Arranged By Lucy Copson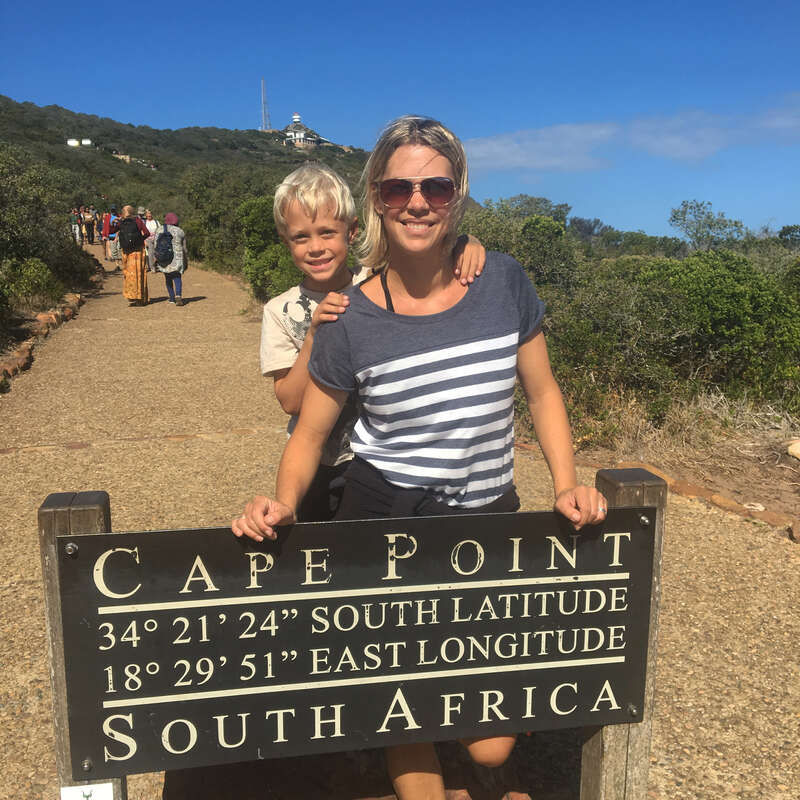 ---

South Africa
"South Africa"
13 nights
Arrived 26 Sep 2008
Lodge not featured by Expert Africa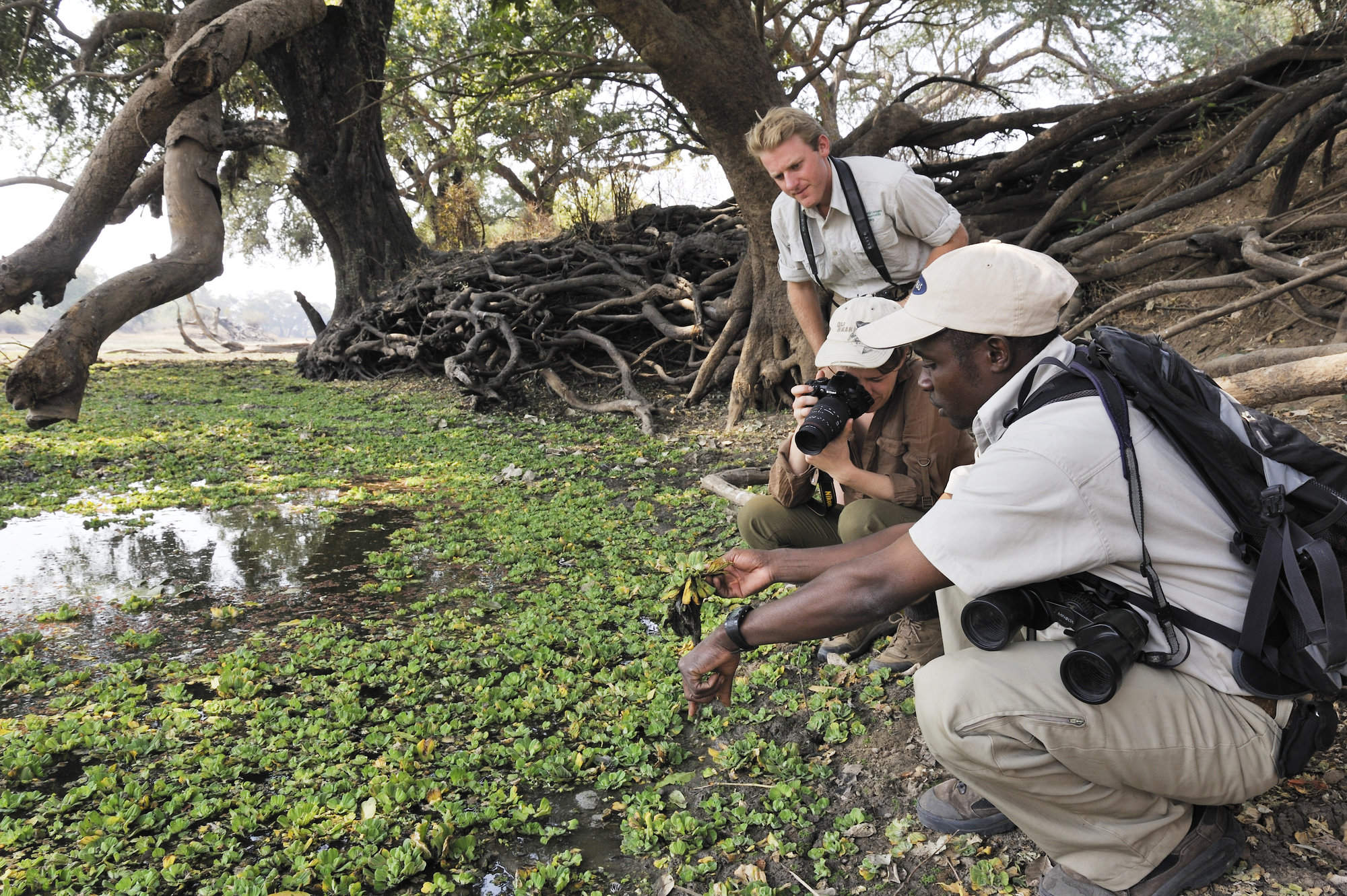 Kaingo Camp
"Kaingo Camp Review"
3 nights
Arrived 9 Oct 2008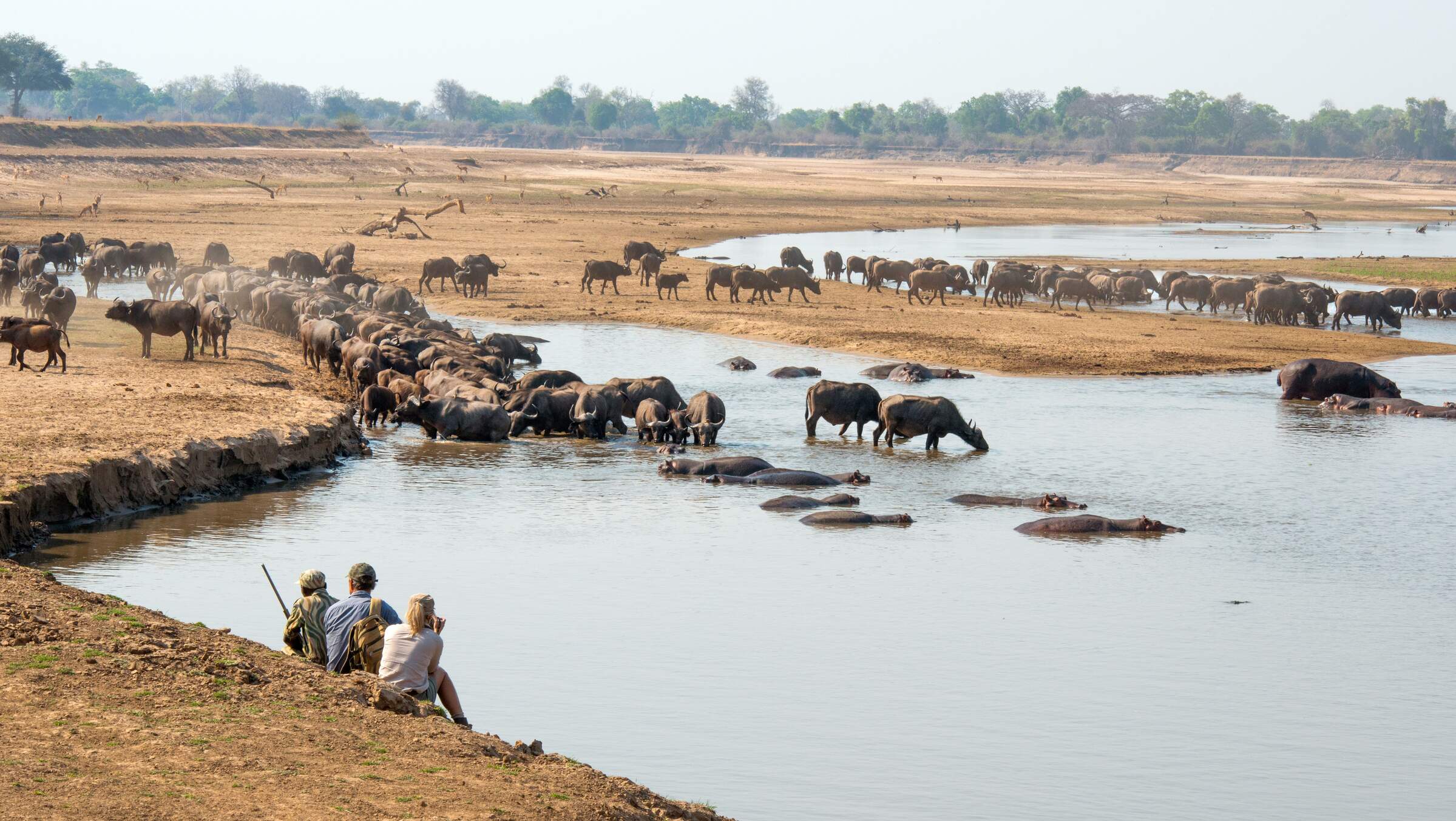 Mwamba Bushcamp
"Mwamba Bush Camp review"
3 nights
Arrived 12 Oct 2008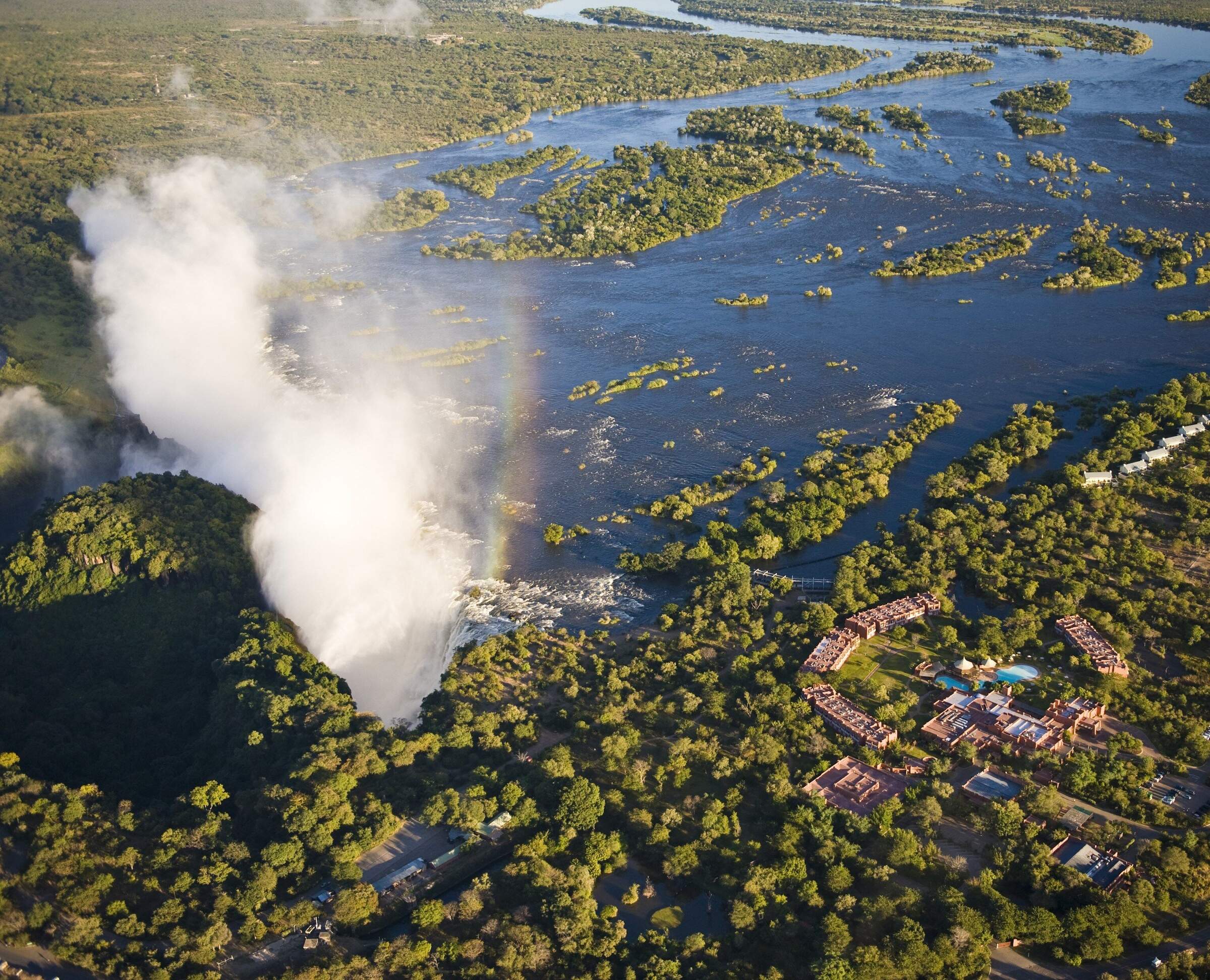 Avani Victoria Falls
"Zambezi Sun review"
3 nights
Arrived 16 Oct 2008
Namibia between 22 Sep 2007 and 6 Oct 2007
"Our expectations of this trip were understandably high but the reality was far higher. We had spent time deciding which places we considered were special to us and Sabina [Ed: at Expert Africa] had incorporated them into our itinerary. She gave us several alternative accommodations for each location and we chose places as different from one another as possible. This meant that every stopover had it's own character and there was never any danger of us becoming complacent with our surroundings!

Looking back it is still amazing to contemplate where we've been. what we saw and what we did. We are still on a real high and it really was a trip of a lifetime. We will be back. Many thanks for all the help and advice."
---

Canyon Lodge
"Shaky start that ended well"
2 nights
Arrived 24 Sep 2007
Feedback response
---
Expert Africa apologised to the guests for the confusion when they arrived at Canon Lodge. It is our standard policy to book our travellers into the bungalows. However, in this case when our ground handlers made the booking there were only standard rooms available and they were unaware of the difference so the information was not passed on. The problem was rectified when a bungalow became available and the guests were reimbursed for the inconvenience caused.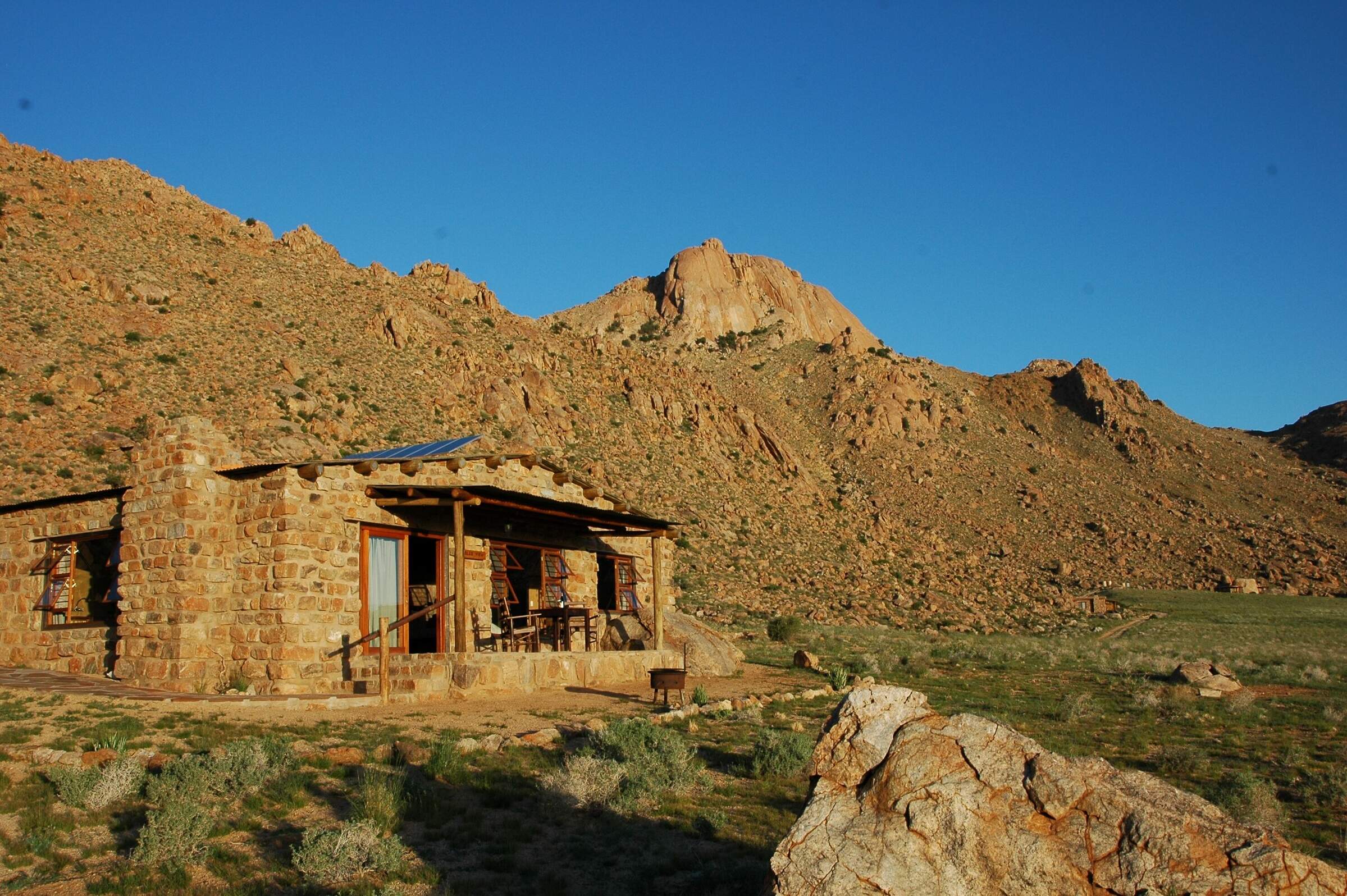 Eagle's Nest
"Klein Aus Vista"
1 night
Arrived 26 Sep 2007

Kulala Wilderness Camp, Namibia (this camp has since closed)
"Not Desert Homestead,Kulala Wilderness Camp!!"
2 nights
Arrived 27 Sep 2007
Lodge not featured by Expert Africa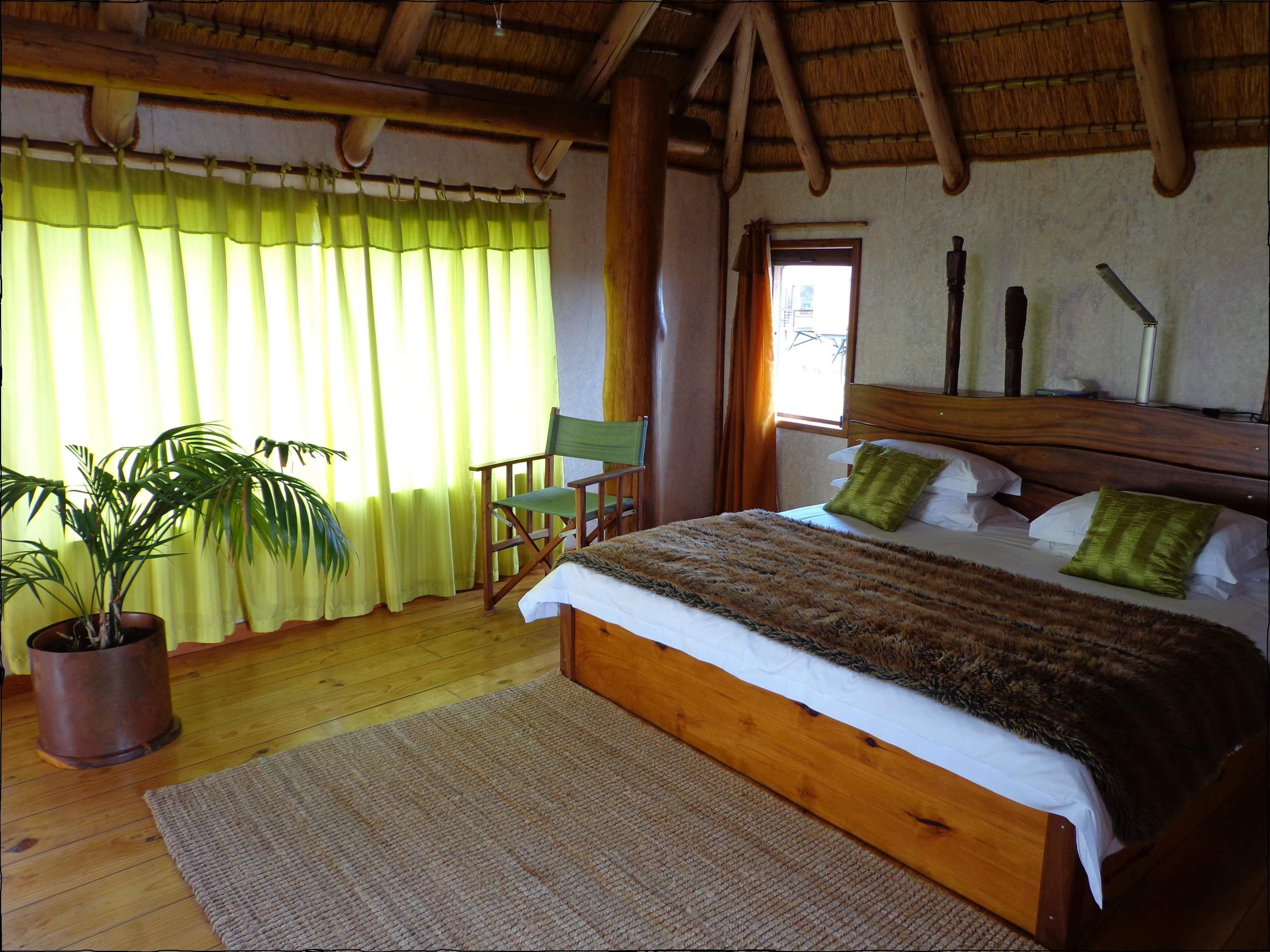 The Stiltz
"Chilly Swakopmund, warm welcome at Stiltz!"
1 night
Arrived 29 Sep 2007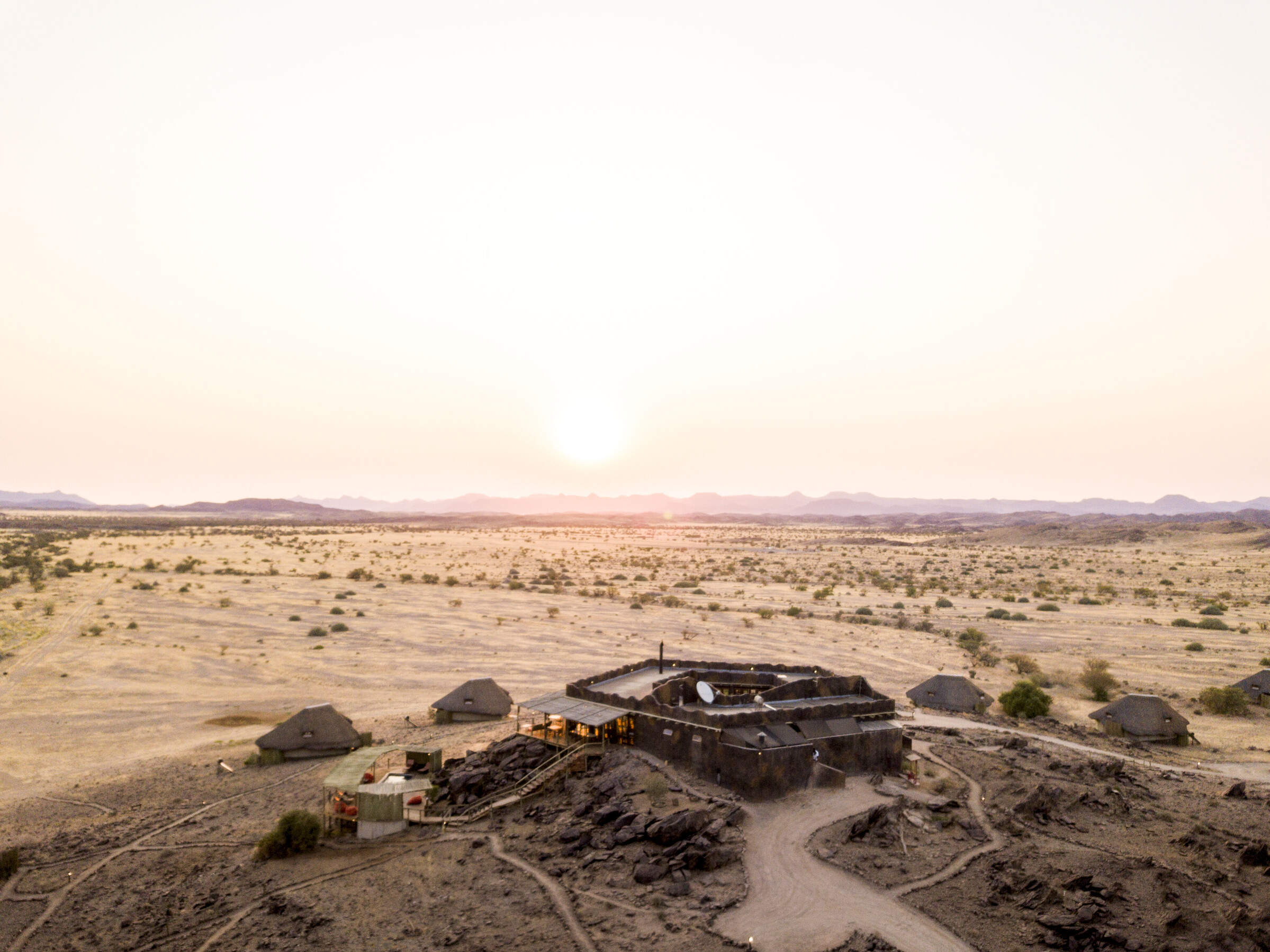 Doro Nawas
"Elephants at Doro Nawas"
2 nights
Arrived 30 Sep 2007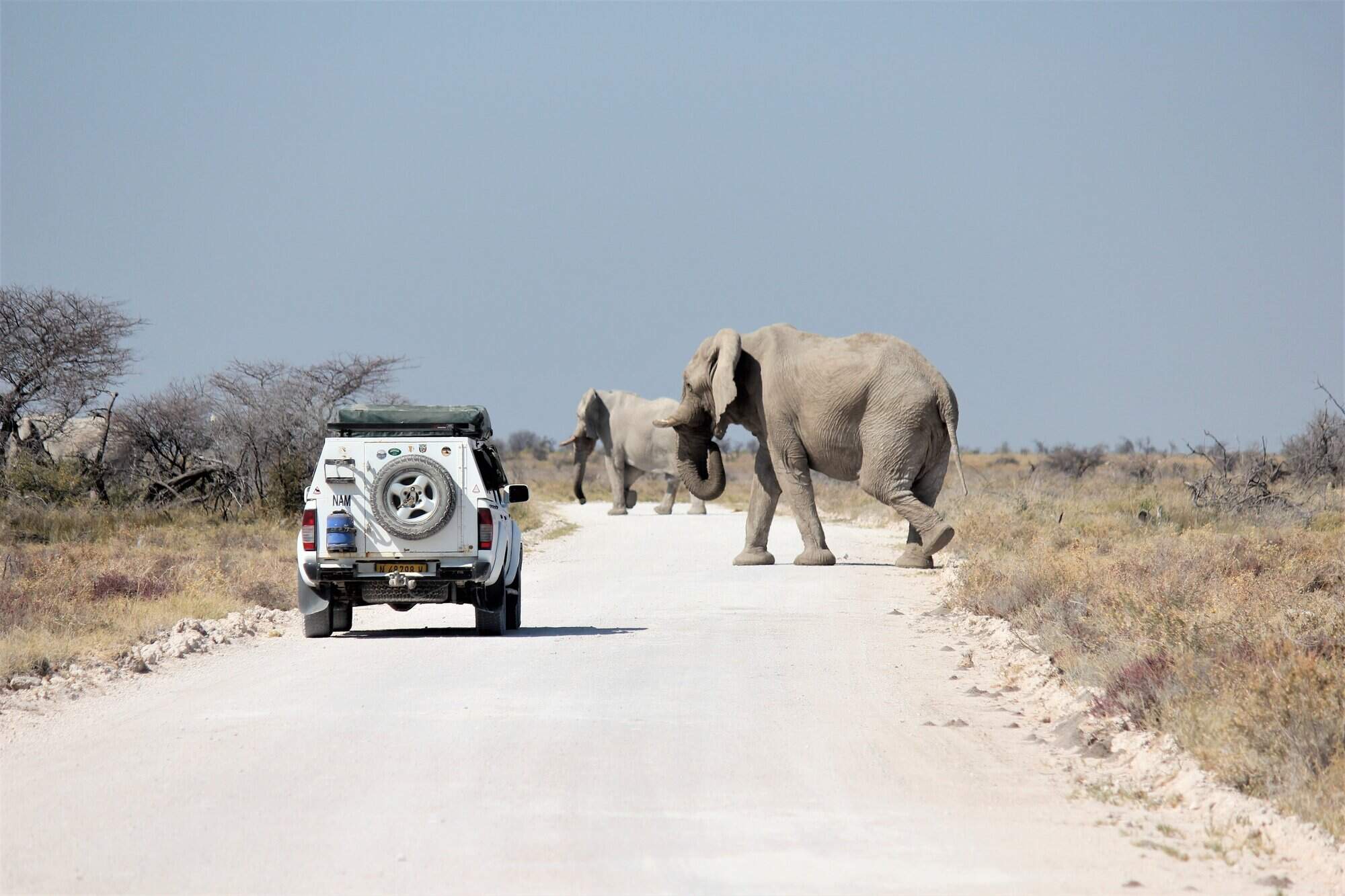 Okaukuejo Camp
"Okaukuejo excitement"
1 night
Arrived 2 Oct 2007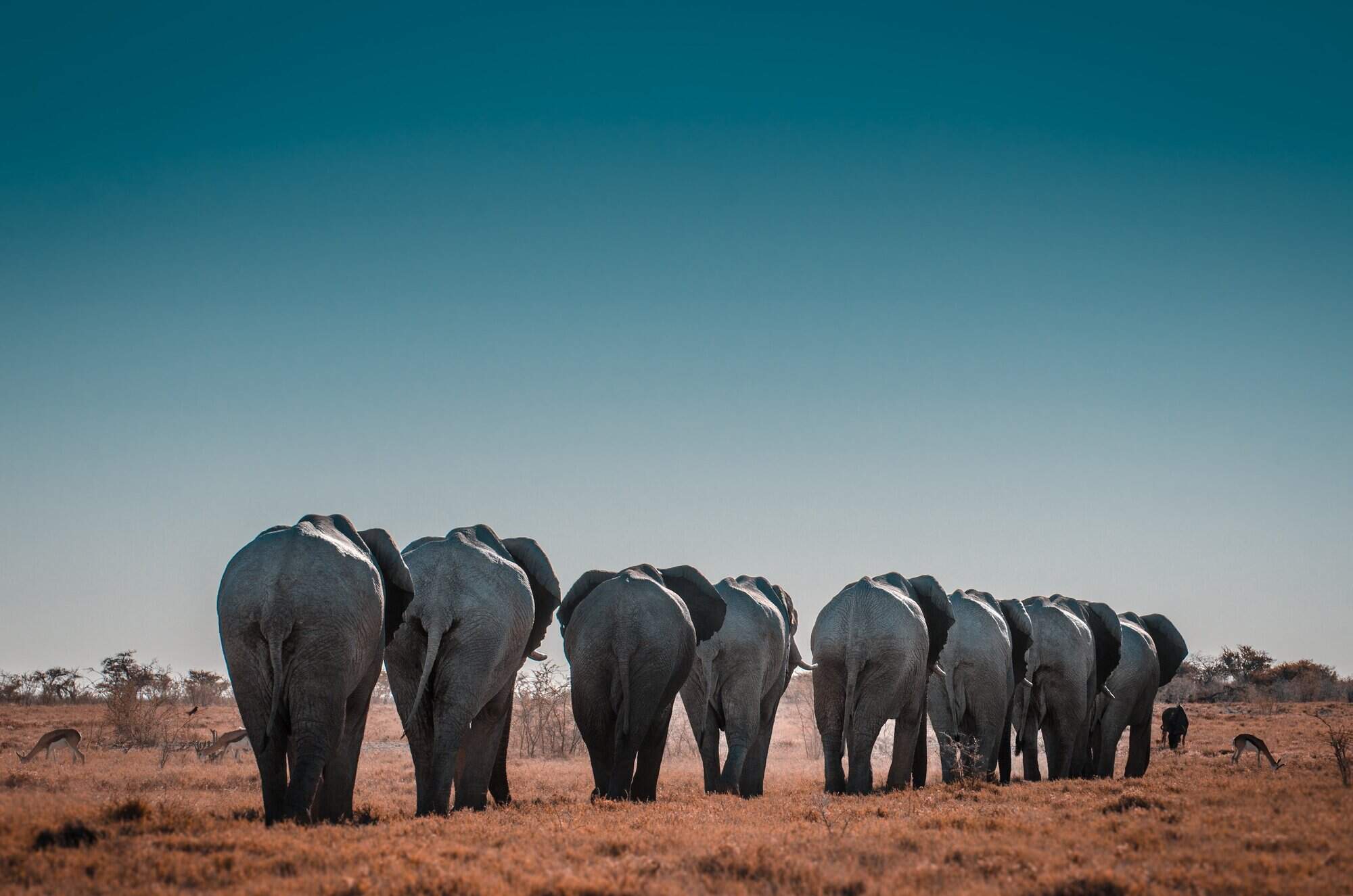 Halali Camp
"Halali Restcamp review"
2 nights
Arrived 3 Oct 2007

Erongo Wilderness Lodge
"When can we go back to Erongo?"
1 night
Arrived 5 Oct 2007