Il Ngwesi Eco-Lodge: Our full report
Il Ngwesi Eco-Lodge is a rustic, six-room lodge crowning a bush-covered hill on the Il Ngwesi Group Ranch, ...
... a community conservation and livestock region in northern Laikipia, north of the Lewa Conservancy. Built in 1996, the lodge is owned, managed and staffed entirely by members of the Il Ngwesi Maasai community. A stay here combines cultural immersion with wildlife-viewing by vehicle and on foot and an opportunity for some very relaxing down time.

On arrival at the lodge car park, you'll be met by a welcoming committee of staff dressed in brilliant red traditional robes. They'll escort you up a narrow, winding footpath through the bush to the main dining terrace, which also acts as the lodge bar and reception. Here you'll be briefed on where you are, what to expect and in a gentle way on how to behave. Il Ngwesi is a remote lodge in a wild location where elephants and other wildlife command respect, it is not fenced, and you will be reminded that you should only walk out of its immediate confines when accompanied by an escort.

You will quickly get to know Il Ngwesi's central areas, which include the bar and dining terrace, which is partly shaded, and a picturesque wooden deck extending out among the trees. Here, you get excellent views across the bush on the eastern side of the lodge. A minute's walk away along the main footpath, and further up the ridge, you come to the small, free-form infinity pool and partly shaded pool terrace, backed by comfortable seating. This is where lunch is usually taken, and you can order drinks and while away a hot afternoon gazing out across the valley towards the steep wall of the Mukogodo Escarpment on the lodge's western side. The pool terrace and the main dining terrace at reception are connected by two paths through the bush, one of which gives access to the back-of-house areas, the kitchen, and the small crafts and curios shop, where you can buy locally made beadwork, basketry, clothing and gifts.

The ridge-like hill on which Il Ngwesi sits runs north to south in the shape of a split almond. Linked from the main path running along its spine, other footpaths run down the western slope of the hill through the bush to the lodge's six open-sided rooms or cottages. These were highly innovative creations when the lodge was first built in 1996, and their basic style has been widely copied across Kenya.

It's perhaps easiest to appreciate the lodge's guest accommodation by looking at our photos: each large room stands on wooden piles on the hillside, on top of which a broad wooden floor is mounted, through which various tree trunks and branches protrude. The rear wall is built up from a framework of large branches of dead wood and chicken wire, thickly plastered with adobe-coloured cement, and the whole building is protected by a steeply pitched, thatched roof drooping low over the completely open front side, where a deck extends out above the hillside. The overall effect is slightly cave-like, giving a sense that the lodge hasn't so much been built as excavated out of the living environment.

The rooms are all numbered from north to south and named: #1 is Emuny ("Rhino" – the so-called "Prince William room" where the royal couple stayed and which is usually considered a honeymoon suite as it has the most private location, on the northwest edge of the hill, closest to the waterhole); #2 Oltome ("Elephant"); #3 Orgatuny ("Lion"); #4 Osiruwa ("Eland"); #5 Olarro ("Buffalo"); and #6 Emára ("Giraffe"). Rooms #2 and #3 are usually used for families as they are closely connected by a little wooden bridge and have walls along their deck sides.

Two of the rooms, #5 and #1 have extra-large decks, with only a low barrier of branches at the edge. Instead of ordinary double beds, these rooms are furnished with "star beds" – double beds on wheels that can be pulled out onto the deck for a night under the stars.

At one end of each cottage, a wash basin, washstand and toilet are slightly separated for visual privacy from the main lounge and living area. In most rooms, the "loo with a view" offers a very unobstructed panorama over the bush. Down a flight of steps there's a separate outdoor, walled shower, completely open to the sky, supplied with Kenyan natural Cinnabar Green toiletries.

Just being at Il Ngwesi and walking along its network of sandy footpaths is rewarding. As you make your way from your room to the pool or dining terrace, you're almost enveloped in greenery at certain times of year, and you may spot dik-diks and other smaller wildlife foraging in the undergrowth. The birdlife is wonderful, and Von der Decken's hornbills are particularly common and tame. Birders can happily expect to sit for hours on their decks with binoculars in hand and from December to March there are always Palearctic migrants in the area. At the height of the long dry season – roughly from July to October – Il Ngwesi's waterhole attracts game from a wide radius, including large herds of elephants that file along the valley. On our last visit we were delighted to view wild dogs and striped hyena at the waterhole early one morning. If you want to get closer to the waterhole you can be accompanied down the hillside to a bench and lookout point that serves as an informal hide.

More strenuous activities for the next day are discussed with the manager every evening. Exploring the area on foot, always with at least one Maasai guide and an armed ranger, is a popular option, and many visitors decide to have a go at climbing the Mukogodo Escarpment facing the lodge. It's a fantastic hike, if at times quite steep, and offers superb views across northern Kenya. There are several points where you can stop and call it a day – climbing right to the top and back takes around four to six hours depending on your level of fitness. You'll need to make an early start to get as much as possible of the climbing done before the heat really kicks in.

Less energetically, you can do shorter nature walks along the sandy valley floor, or walk north for an hour or two for breakfast by the usually dry river bed. If you set out early enough, or in late afternoon, the river walk can become a productive game walk, and its fun to see how close you creep up on the local warthogs, waterbuck, gerenuk, lesser kudu, giraffe and other grazers and browsers before they sense you and melt into the bush. If you set off in the lodge vehicle, on the other hand, you can do a conventional game drives and often approach the wildlife quite closely. The lodge has two open Land Cruisers (room for up to six in the back and one in the front) and one covered Land Cruiser that is used for transfers. In the November/December short rainy season, elephants can be very abundant, but you're likely to spot them at most times of the year and you won't be allowed to approach them when on foot. Don't expect to see many predators, if any. The big cats – particularly leopards – are about, but they rarely show themselves. A night game drive may be your best chance of spotting a lion, as we did.

Il Ngwesi Group Ranch has had a long-time relationship with Lewa's rhino conservation programme, and currently maintains two white rhinos in a 300 hectare (740 acre) special sanctuary which you can also visit, often combined with a walking safari.

There have been long-term plans to move fence lines to allow the movement of wildlife between Lewa, Borana and Il Ngwesi. In time this is likely to see the concentration of wildlife around Il Ngwesi increase and animals become increasingly habituated. Lewa and Borana are known for their high numbers of rhinos, both black and white, and once security measures have been put in place it is hoped the black rhinos will then start to move into the Il Ngwesi conservancy.

Other activities include a late afternoon village visit and goat roast (at extra cost) which is usually most successful in a larger group, when the visitor-Maasai interaction can become a bit more like a party and a bit less like outside observers visiting subjects, albeit welcoming ones.

Il Ngwesi also have a small spa with a local therapist. Massages and spa treatments are reasonably priced, starting at around $30 USD for a 30-minute massage. There is also a curio shop stocking locally produced beadwork and jewellery.
Our view
A number of tem members have stayed at Il Ngwesi over the years and it has always been very enjoyable. On our most recent visit we were delighted to find that staying at the pioneering eco-lodge has changed little. We love Il Ngwesi's commitment to the local community and the richness and wildness of the surrounding bush.

The quirky rooms have fabulous views, and the "star beds" in two of the rooms are a special treat for those booking early. Friendly local guides – with armed escorts for walks – and the overall character and charm of Il Ngwesi, make for a memorable stay.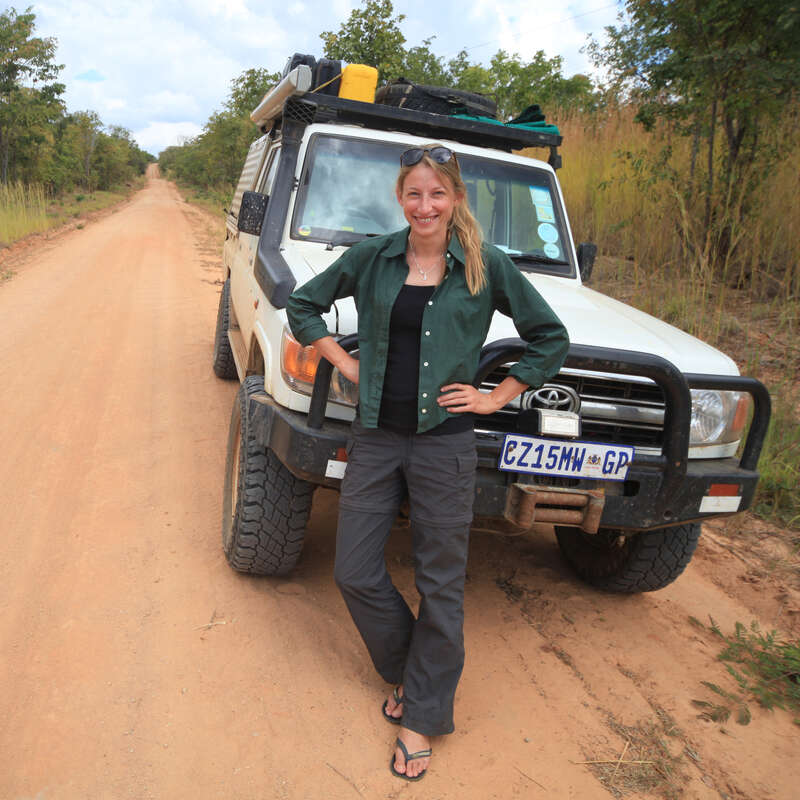 Geographics
Location

Ideal length of stay

3 nights-plus

Directions

2 hours drive from Lewa Downs airstrip, or by charter flight to Il Ngwesi airstrip, which is a ten minute drive from the lodge.

Accessible by

Fly-and-Transfer
Food & drink
Usual board basis

Full Board & Activities

Food quality

Il Ngwesi's food isn't necessarily the highlight of a stay here, but it's always reasonably good and plentiful. There are no particular meal times. Breakfast and dinner are served on the main dining terrace at the front of the lodge and lunch on the pool terrace.

Breakfast includes fruit, cereals and a cooked breakfast of eggs, bacon, sausage and beans to order.

Three course lunches are often served family style on the tables at the poolside. When we last stayed we enjoyed a traditional beef stew served with a lentil daal, a selection of salads and freshly baked bread.

Dinner started with an excellent carrot and ginger soup, which was followed by roast chicken with roast potatoes, carrots and spinach and a pineapple crumble for dessert.

Dining style

Individual Tables

Dining locations

Indoor and Outdoor Dining

Further dining info, including room service

Room service is available if requested in advance. There are no phones in the rooms.

Drinks included

All drinks are at extra cost and there is a clearly marked price list next to the bar. These are reasonably priced, with wine at around $5 for a glass and beer at around $4. Any fine wine, Champagne or premium spirit requirements either need to be brought with you or requested well in advance.
Special interests
Cultural experiences

Owned, managed and staffed by the Il Ngwesi Maasai community, this lodge in the remote bush of eastern Laikipia is one of Kenya's best bases for a deeper cultural immersion than simply visiting a local village or compound.
See ideas for Cultural experiences
Children
Attitude towards children

Children are welcome but need supervision.

Property's age restrictions

None

Special activities & services

Babysitting can be organised from housekeeping.

Equipment

No cots or high chairs are available.

Generally recommended for children

Il Ngwesi is a great venue for adventurous kids. The swimming pool with views of passing elephants is always a hit, as are the bush walks for older children. Connected rooms 2 and 3 would be best for families, using one room for the parents and infants and the other for older children.
Our travellers' wildlife sightings from Il Ngwesi Eco-Lodge
Since mid-2018, many of our travellers who stayed at Il Ngwesi Eco-Lodge have kindly recorded their wildlife sightings and shared them with us. The results are below. Click an animal to see more, and here to see more on our methodology.







Spotted Hyena
50% success








Communications
Power supply notes

There is a backup generator

Communications

There is no WiFi at Il Ngwesi. There is also a cellphone "spot", near the car park which gets Safarilink reception and where staff can usually be found using their mobiles. There is a short wave radio in the office for communication with head office in Nanyuki.

TV & radio

There is no TV

Water supply

Other

Water supply notes

Drinking water is supplied as bottled water.
Washing water comes from the river and their local spring.
Sustainability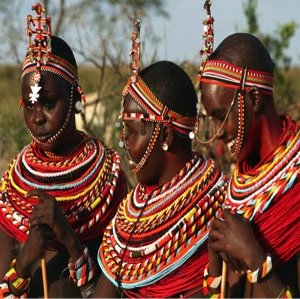 Women Empowerment at Il Ngwesi
Owned and operated by the Maasai Community, Il Ngwesi offers a holistic experience that combines social responsibility with sensible environmental management. In terms of encouraging sustainability, they contribute to developing local communities by supporting community support and education initiatives as well as creating jobs and business partnerships with local companies.
An example of a partnership has been established with VSO Jitolee in Kenya (funded by the European commission) which aims to empower local women by setting up a small craft shop on-site where they could manufacture and sell beadwork.

Il Ngwesi has also developed the Mukogodo Girls Empowerment Programme in collaboration with Quinnipiac University to create a youth empowerment camp aimed to educate and raise awareness among young women about their rights, sexual education as well as how to build a sustainable community.

Similarly, the lodge is committed to inform locals about the benefits of wildlife as well as moral responsibility to conserve and protect it for future generations to enjoy it.

The donations from tourists and partnerships with locals and NGOs help to support community projects and the smooth operation of local initiatives.

In return for its dedication to responsible tourism, Il Ngwesi won Africa's Leading Eco-lodge 2013 and was awarded second place in the social responsibility in the Eco Warrior Award in 2019.
See more great sustainability projects in Kenya
Health & safety
Malarial protection recommended

Yes

Medical care

All staff have had some first-aid training. Local community dispensaries have limited supplies. There is a helicopter landing area in case of emergencies.

Dangerous animals

High Risk

Security measures

The armed escorts who accompany you on walks out of the lodge are KWS-trained. They carry M3 rifles and are based in the local community. The lodge also has Kenya police reserve officers on hand. Askaris from the same pool of community rangers deployed on the group ranch, patrol the lodge area at night.

Fire safety

There is a fire extinguisher in every room and staff are trained in their use.
Activities
4WD Safari

Birdwatching

Cultural excursion

Guided walking safari

Night drive
Extras
Disabled access

On Request

Laundry facilities

Laundry (hand-washed and line-dried) is included in the rate, but no underwear is taken.

Money

There's a safe in the office if you have any valuables.

Accepted payment on location

Only cash can be accepted for payment of extras at the lodge (Kenya shilllings, US dollars, pounds sterling or Euros). Credit cards are only accepted at Il Ngwesi's office in the Lewa conservancy.
Other lodges in Laikipia
Alternative places to stay in this same area.
---