Akagera National Park: in detail
Akagera safari holidays: the full story
Hugging Rwanda's eastern border with Tanzania, Akagera National Park covers about 1,120km² and is one of Africa's oldest national parks, first gazetted in 1934.

The north of Akagera is mostly fairly low-lying grasslands and savannah plains, similar in feel to the 'traditional' safari areas of East Africa. To the west are rolling hills and valleys more typical of Rwandan countryside while to the east, the Akagera River feeds into a series of lakes, marshes and papyrus swamps that constitute central and eastern Africa's largest protected wetlands. So, for a fairly small National Park, an Akagera safari can be extremely diverse with a variety of habitats, wildlife and birds, and some lovely scenery.

Akagera National Park has had a troubled past, with refugees from Rwanda's civil wars returning to live in the area in the late 1990s, harming the environment through cattle-grazing and poaching. Consequently, the government reduced Akagera by half, allowing the new residents to stay in one part and protecting the rest.

Today, Akagera National Park is managed in conjunction with the conservation organisation African Parks, which is bringing it back to life. New perimeter fences and anti-poaching measures have made a huge difference to its animal populations and the national park is now well on the way to being restored. While its wildlife isn't quite on the same scale as better-known East African parks, there is still plenty to see on an Akagera safari in some very beautiful scenery.

Safaris to Akagera National Park
Akagera National Park is a comfortable 2-3 hour drive from Kigali and can be visited on a long day trip if you're short of time. However, although game densities aren't massively high, it's an exceptionally pretty park with pleasantly few other visitors, so it's worth staying a couple of days to explore it.
The only entry to Akagera National Park is via Kiyonza Gate in the south, close to the Park Headquarters and Akagera's best lodge. (Nyungwe Gate in the north is currently only available to exit the Park).
Akagera safari camps and lodges
At present, there are only two accommodation options in Akagera National Park aside from camping.
Ruzizi Tented Lodge
opened in 2013 and is close to the main gate to the south. Managed by African Parks, it's a pretty bush camp on the shores of Lake Ihema. The other option,
Akagera Game Lodge
, has been 'under restoration' for some years and, although it is partially open, it's of a significantly lower standard. However, it was taken over by Mantis Resorts in early 2018 and so we're expecting a significant improvement when the refurbishments are complete.
The new
Magashi Camp
is due to open in the northern sector of Akagera in late 2018, so
contact us
for the latest news on these. In the meantime, you should allow a full day in your itinerary if you want to explore the northern plains and return to Ruzizi.
Activities on an Akagera safari
Akagera National Park's roads have improved significantly since African Parks came on board allowing for varied game drives around plains, hills and lakes. They usually take place in the mornings and afternoons, or will take a full day if venturing to the north, with night drives an option for spotting Akagera's nocturnal wildlife.
Boat trips along the shores of Lake Ihema, Rwanda's second largest lake, yield some great aquatic bird sightings and you can even fish on Lake Shakani.
Unusually, African Parks offers the opportunity to get a feel for the management of a national park on behind-the-scenes tours to their HQ and to meet the staff. Interestingly, because Rwanda is particularly strong on gender equality, Akagera National Park has many female guides, a rarity on most African safaris.
Wildlife of Akagera National Park
Akagera's wildlife has increased significantly over recent years and the latest count estimated that the Park is now home to some 8,000 large animals. The new perimeter fence completed in late 2013 has also impacted positively on numbers. Partly because predator numbers are relatively low, the park's mammals can be surprisingly relaxed and easy to spot, so as long as you don't expect massive numbers, a safari in Akagera won't disappoint.
In 2015, seven lions were reintroduced to Akagera, becoming the first lions to roam these plains for 15 years. Since their reintroduction they have done extremely well and their numbers have improved year on year. Then 18 eastern black rhinos were reintroduced to the park in 2017, making Akagera National Park a "big five" destination once again – and the first wild black rhino to be born in the country in over a decade was welcomed later that year. And In 2021, 30 southern white rhinos were relocated to the park from the Phinda Game Reserve in South Africa.
Animals currently found in Akagera
The game on an Akagera safari includes most of the usual plains species. Impala and topi (known as tsessebe in Southern Africa) seem to be dominant, with eland, oribi, Masai giraffe, Defassa waterbuck, reedbuck, bushbuck, sable and roan antelope also present. Burchell's zebra, hippo and crocodile are commonly seen whilst game viewing; buffalo are more prevalent in the north as are elephants. One elephant in particular was well-known across Rwanda, having been semi-habituated when younger. Mutware was the grumpy old man of Akagera, he died of natural causes at the ripe old age of 48, but in his time was an infamous character to the park!
Birds of Akagera National Park
Akagera National Park is especially good for birding, with over 480 species attracted by its diverse habitat. Savannah birds and raptors are prevalent and several endemic species such as the red-faced barbet are often seen.
Short boat trips are available on Akagera's lakes which will give you the opportunity to get close to the plentiful waterbirds including numerous African fish eagles, marabou stork, crowned cranes, open-billed stork, cormorants, herons and egrets. If you are lucky you may even get to see the elusive shoebill stork.
Where to stay in Akagera
Our suggestions for safari camps in Akagera National Park
---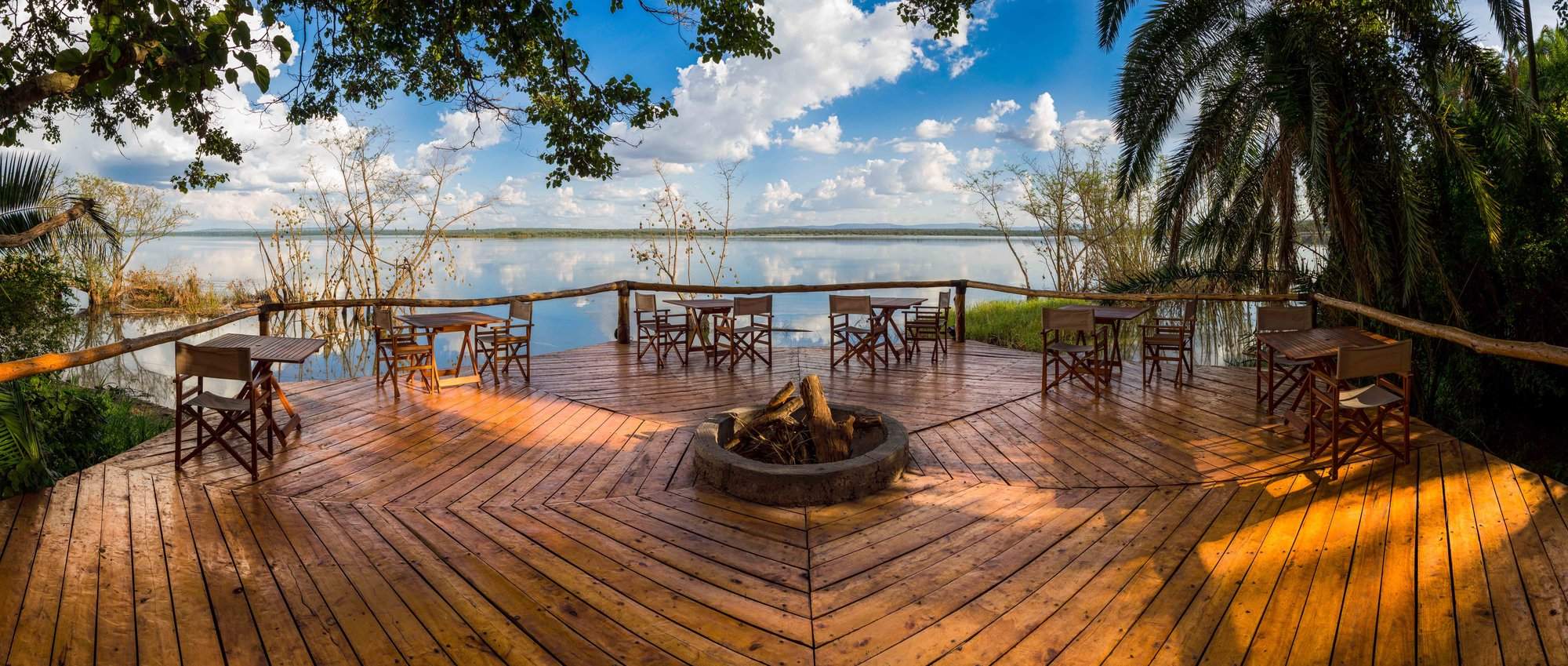 Ruzizi Tented Lodge
Ruzizi Tented Lodge opened in 2012 on the shore of Lake Ihema. It's a pretty place, with 9 ensuite tents and a dining deck.

---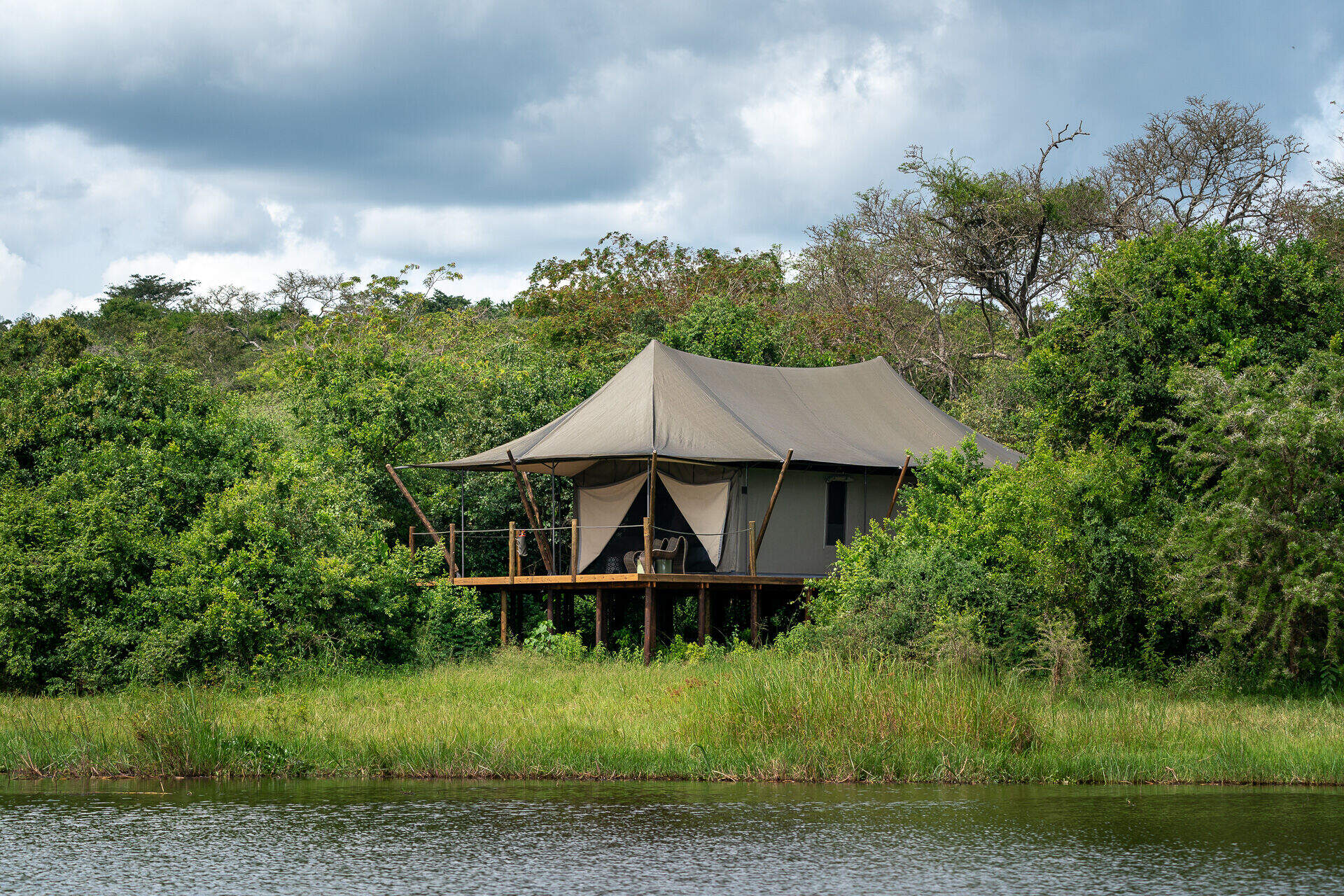 Magashi Camp
Magashi Camp is a very smart camp that opened in 2019 on its own private concession just north of Akagera National Park.
---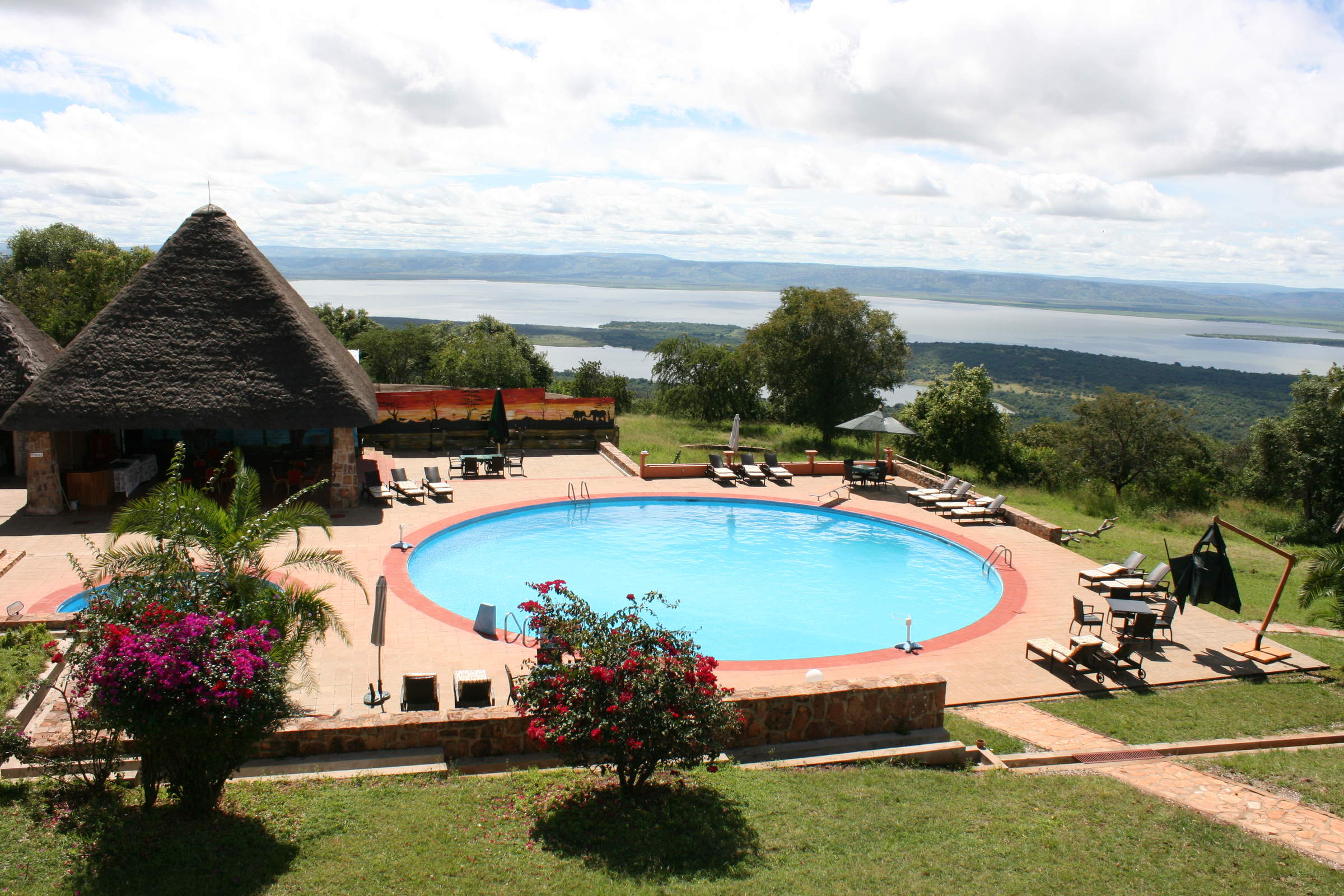 Akagera Game Lodge
The biggest place to stay in Akagera National Park, Akagera Game Lodge is a large hotel with excellent views.
---
Our travellers' wildlife sightings in Akagera
This is their success for sightings in Akagera National Park.
Click on a species for more detail. How we work this out.
---









Spotted Hyena
60% success


Roan antelope
50% success




Sable antelope
0% success