Overview: Chimpanzee habituation experience
Catch a glimpse of a unique group of chimpanzees that are in the process of being habituated. Track and follow the calls of these remarkably human-like creatures, and with luck spend some time watching them in their natural environment. This activity can only be done from
Rubondo Island Camp
.
Between 1966 and 1969, 16 chimpanzees were released onto Tanzania's Rubondo Island. Led by Professor Bernhard Grizimek from the Frankfurt Zoological Society, this was the first known attempt to rehabilitate captive chimpanzees, and its success is undoubted. Today the population is thought to number around 35 individuals, which now display all the traits of wild chimpanzees.
Since 2016, researchers have been slowly habituating the chimps and the experience at Rubondo Island allows you the extraordinary opportunity to be a part of this gradual process. While chimp sightings are certainly not guaranteed, the chances of seeing and spending time with them is getting better and better.
The chimpanzee experience
The exact set up for the chimpanzee experience varies from day to day, depending on where the group is. You'll usually start early in the morning and join the tracking team – perhaps hopping in the car and heading out from camp to reach the starting point for your trek; or setting off in the boat to reach a different side of the island. Then, once you've reached the starting point, you'll continue on foot.
You'll be led by a TANAPA (Tanzania National Parks) ranger, and a resident guide from the camp. They will take you to the Chimp Habituation team – who will continue guiding you from there. The camp's guide will stay with you and can provide an insight into everything else the forest has to offer. Although spending time with the chimpanzees is your main focus, there's plenty of other life to be found in the forest. Sitatunga and bushbuck are regularly sighted, and you may even be lucky enough to see a forest elephant.
You'll usually start early in the morning from camp – either heading out in the vehicle or boat to start the trek from a more remote part of the island. The trek length can vary hugely - some visitors are lucky enough to find the chimpanzees on their first day and return to camp, whereas others may choose to experience an overnight in a fly-camp in the forest so that they can continue their trek the next morning.
Fitness level
Paths are limited, and a lot of the time you will be walking through the forest on uneven ground. You should be comfortable walking for several hours at a time with short breaks for a drink and snack.
Please note
:
Expert Africa
only books excursions as a part of a full,
Expert Africa
itinerary.
Start location

End location

Back at camp

Meals included

All meals will be included for the time you are trekking

Duration

One or two days

Maximum group size

Four people
Photo gallery
What to look forward to.
---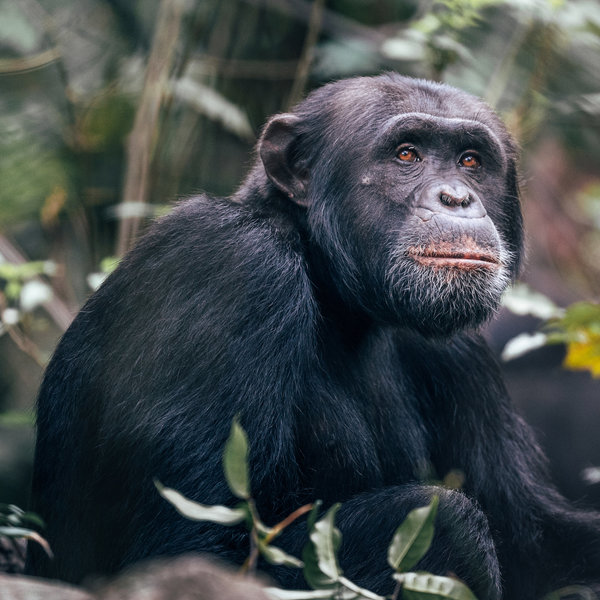 Chimpanzee habituation experience reviews
6 independent first-hand comments from our travellers.
---
Other excursions in Tanzania
Inspiration and great ideas for other experiences in Tanzania to include in your safari.
---
Tanzania fact file
Useful information to help you prepare for your trip in Tanzania
---