Lake Natron: in detail
Lake Natron safari holidays: the full story
This spectacular area sits just north east of the Ngorongoro Crater and forms part of Africa's immense Great Rift Valley. Nestled between rolling volcanic hills and deep craters, Lake Natron sits at the lowest point of the rift valley – 600m above sea level – and is probably the world's most caustic body of water.

This area is hot and often very dry and dusty – so certainly for the more intrepid traveller. But for those who do choose to visit Natron, they are rewarded with an area that is far off the beaten track and sees relatively little tourism. It is also some of the most dramatic scenery we have seen in Tanzania and the journey here is worth it for the views alone.

The drive to Lake Natron takes around three hours from Mto wa Mbu (beside Lake Manyara). It is hot but with the Rift Valley rising up on your left hand side, the landscape is increasingly dramatic. You will soon focus on the scenery: looking around, the views are spectacular. Drive deeper, and green vegetation gives way to a sparse, dusty landscape. Only the occasional Maasai homestead now dots the landscape.

To the north of this track stands a handful of great mounds – the remains of extinct volcanoes. These are soon dwarfed by the sight of Kerimasi Crater and, finally, the active Oldoinyo Lengai – whose name means "mountain of god" in the Maasai language. To finally reach Lake Natron, you drive around this imposing volcano – perhaps keeping your eyes on its smoking crown.

It's about a five-hour drive from Lake Natron to reach the safari camps of the Serengeti's Loliondo area.

Wildlife of Lake Natron
The area around Lake Natron is home to some wildlife, you might see the occasional giraffe or zebra – but this is not the main reason to come here. In stead, visit this area for its remoteness, scenery and for an interesting route into the back of Loliondo.
That said, the lake itself is home to a fascinating eco-system which thrives in this harsh environment. The lake is full of millions of Cyanobacteria - a salt loving micro organism which create their own food through photosynthesis. As the lake increases in salinity, so does the population of bacteria. The lake also supports a vast population of Spirulina, a blue-green algae with red pigments, on which the large population of Lesser Flamingoes feed on.
The lake is an extremely hostile environment and most other organisms are not able to live here. The alkalinity levels of the lake can become so concentrated, that they almost approach that of straight ammonia. Few predators can survive here, and the result is a safe breeding ground for the flamingos who return here annually to nest.
Click here for a satellite map
– showing the lodges and safari camps at Lake Natron.
Activities around Lake Natron
Activities in the Lake Natron area focus mainly on walks. You can walk out across the baked mud to the shores of the great soda lake itself, in which algae and zooplankton thrive – which in turn attract the flamingos that line the lake's shore. Look back at the mesmerising view of Oldoinyo Lengai – standing tall in amongst rolling hills and flat plains. Its ash-grey colour and smoking top remind you that this is still very much active. This walk is best done in the very early morning or late afternoon out of the heat of the day.
Whilst here, take the chance to walk up to the
Engero Sero Waterfalls
. This walk winds up through a shady gorge (very welcome in the heat) between steep cliffs. There's a bit of gentle scrambling involved, and you'll also cross the river a few of times. However, after a few hours you'll reach a beautiful natural swimming pool surrounded by steep rock walls – showered by cascades of spring-water and overlooked by palm trees. We didn't mind getting a little wet, and so loved this walk and the swim at the bottom of falls.
The more adventurous (or foolhardy?) might like to try and climb
Oldoinyo Lengai
. This climb usually starts at midnight, and you climb for around six hours, through the night, to reach the spectacular views of the top by sunrise. Anyone embarking on this walk must understand that it is a
very
tough climb, and that as this is an active volcano, so high risks are involved. Oldoinyo Lengai is not a climb to take lightly, or without thinking seriously about the possible consequences – and so Expert Africa does not recommend this walk to its travellers.
Lake Natron as part of a safari
If you're being driven between Lake Manyara and the Serengeti, then the obvious route is through the Ngorongoro Conservation area. This road can be busy to the point of congested: you will pass other vehicles very frequently.
However, there's a little-known route that's rarely used by tourists – which is the road we've described above, through the Lake Natron area. These camps in
Lake Natron
make a great half-way stop on this between Lake Manyara and the Loliondo area of the Serengeti. You can travel here without seeing more than a handful of other vehicles. When we last drove this way, in June 2008, we passed two vehicles in the entire day – plus some spectacular scenery. We loved its remote and off-beat feel.
However, the drawbacks of this area, and this route, are;
- Visitors are relatively uncommon here. Look around at the desolation to realise that the few Maasai villagers who live here have a very hard life. Some will try to sell jewellery to make a bit of an income. Their sales tactics are pushy and it can become a little uncomfortable.
- This area is dry and hot. The cooler months here (June, July and August) are hot but bearable; the rest of year has very high temperatures which can make being outside quite unpleasant.
Our View
Lake Natron does have some wildlife, but this is not the main reason to come here. Instead visit this area for its remoteness, its scenery and some interesting walks – as well as for a stop on an interesting route between Lake Manyara and the Serengeti.
Where to stay in Lake Natron
Our suggestions for safari camps in Lake Natron
---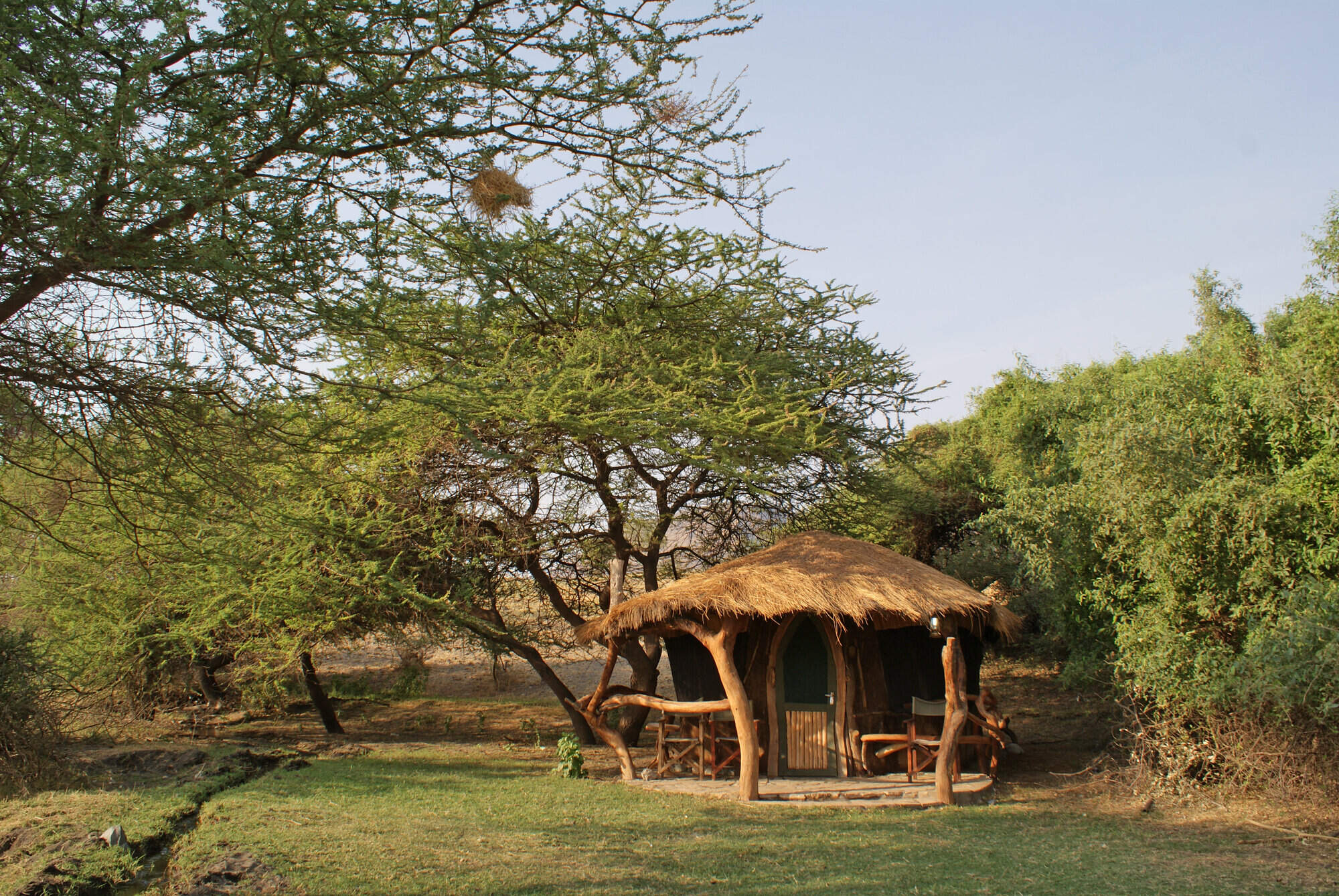 Moivaro Natron Tented
Sitting in an oasis of green under a shady acacia woodland, this camp provides a relatively cool spot for exploring this area.
---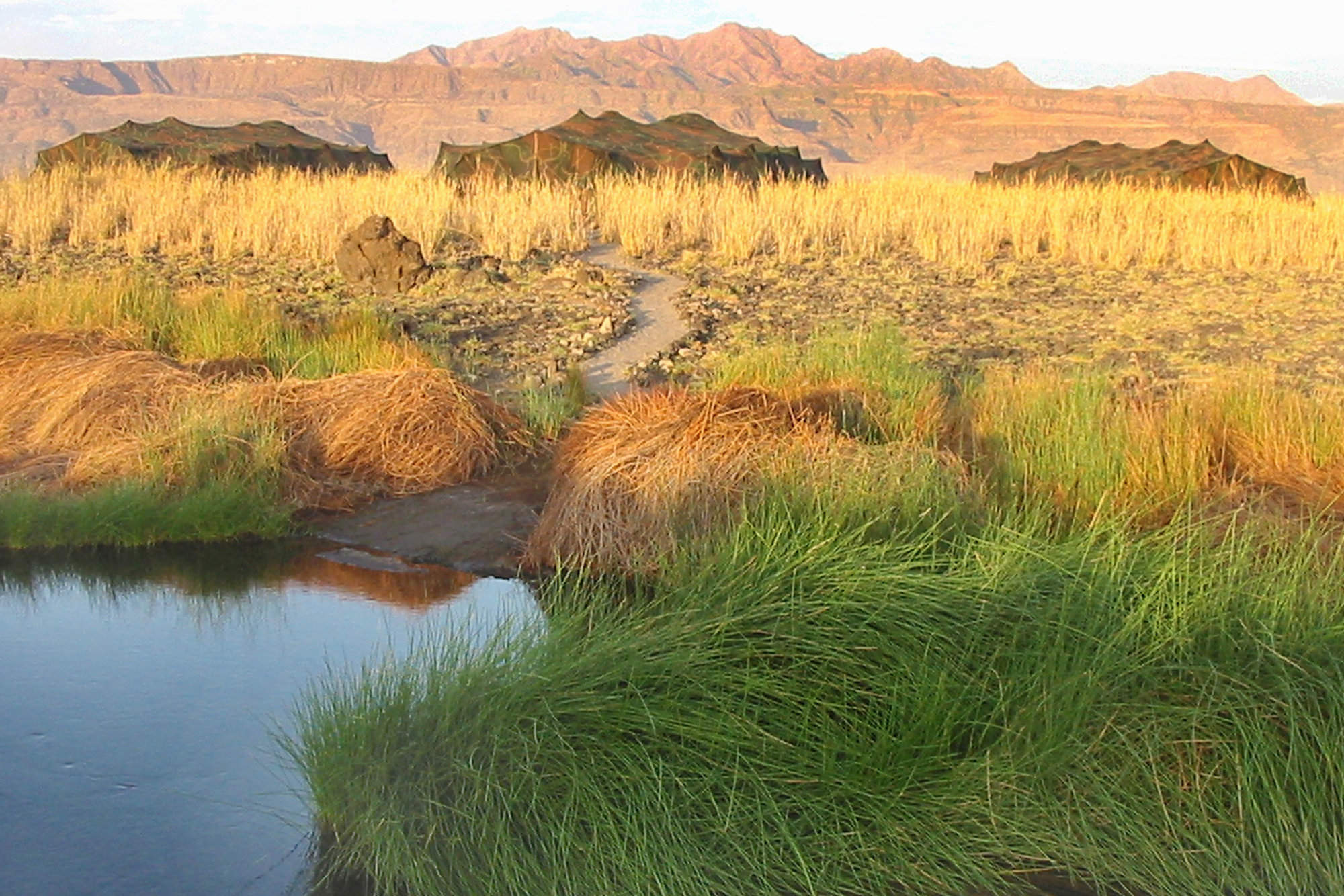 Lake Natron Camp
This is a simple, unusual camp, situated in the grassy flats at the edge of Lake Natron.
---
Our travellers' wildlife sightings in Lake Natron
This is their success for sightings in Lake Natron.
Click on a species for more detail. How we work this out.
---