Travel reviews by M family from Hampshire
Another lovely Namibian holiday
Namibia and 1 other country between 2 Jul 2016 and 16 Jul 2016
"This was our second self-drive holiday in Namibia, so we were all looking forward to the beautiful scenery, wonderful friendly welcomes, and very high standard of accommodation even in the bush, which we had enjoyed previously and we were not disappointed anywhere!
Very well organised, all meetings, border crossings etc worked.
Manageable driving distances each day (more tarmac than the West part of Namibia).

We mostly did our own drives in the reserves and did not see leopard and cheetah this time. Etosha is fantastic but it is so vast it is difficult to do it justice: you may need a lot of time to go from one waterhole to another if you arrive at a deserted one.

Some slightly odd details: e.g. suggesting laundry possible at Mundulea (it isn't), note Ndhovu runs on Botswana time."
---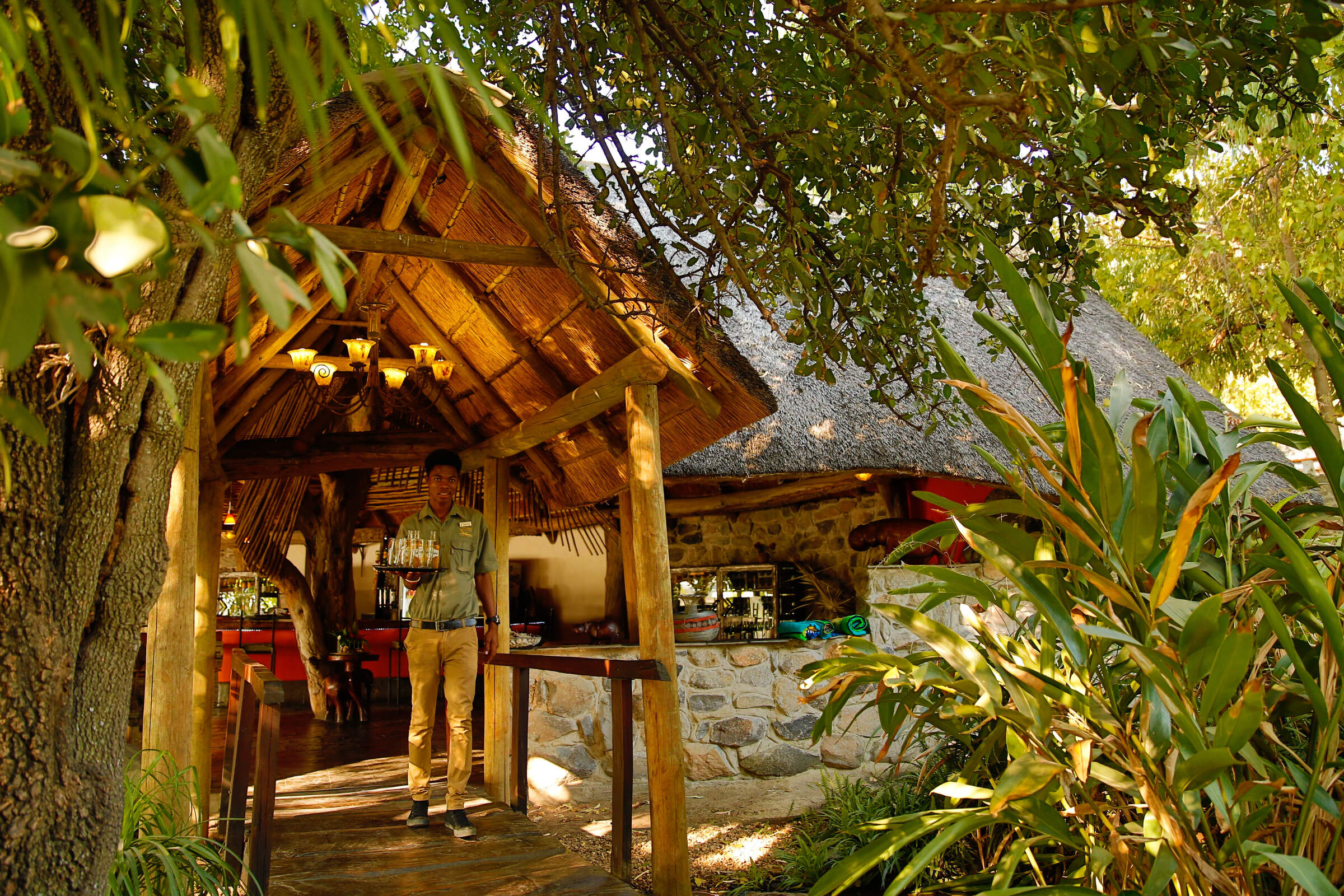 Thamalakane River Lodge
"Convenient for airport"
1 night
Arrived 2 Jul 2016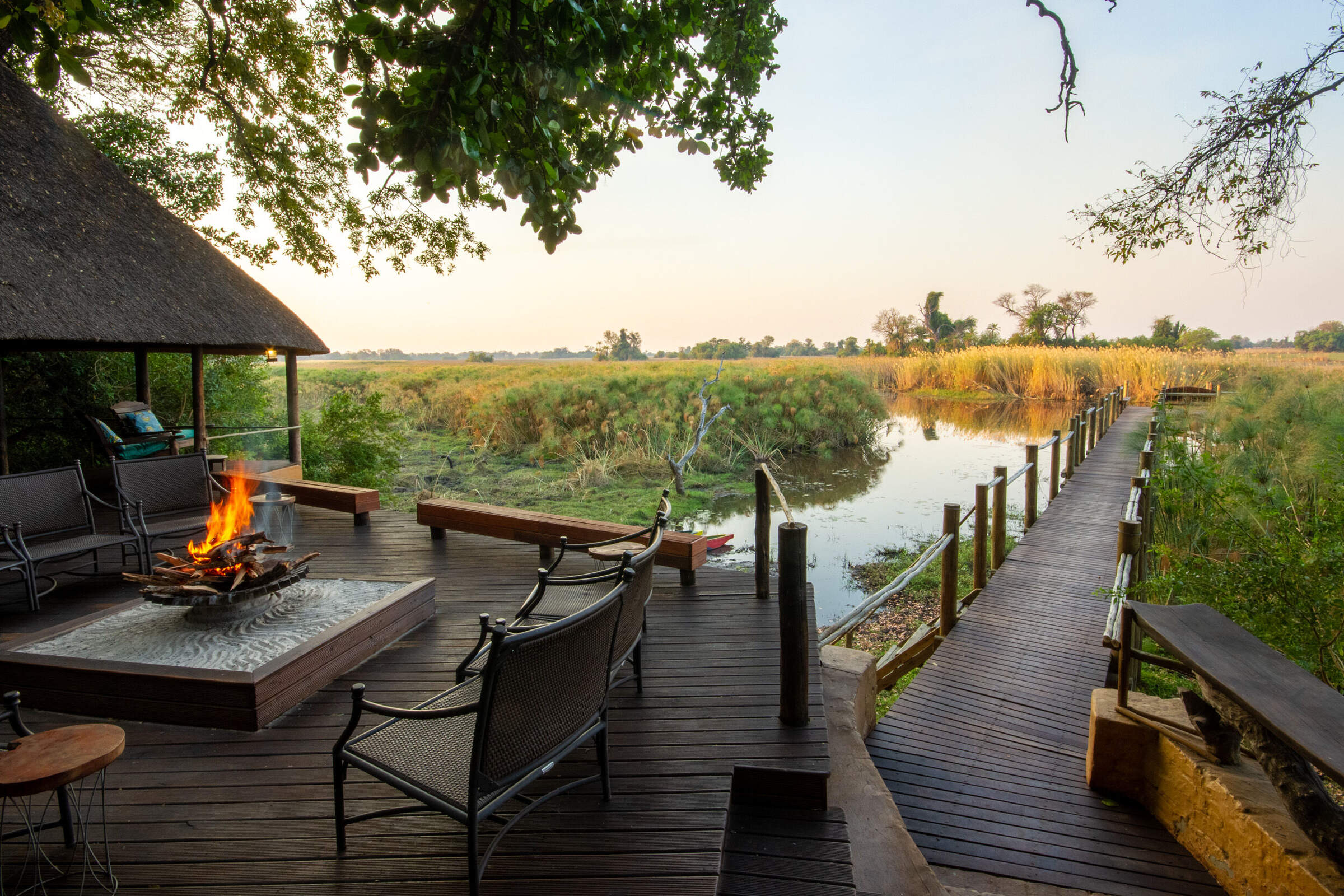 Nxamaseri Lodge
"Beautiful peaceful setting, lovely"
2 nights
Arrived 3 Jul 2016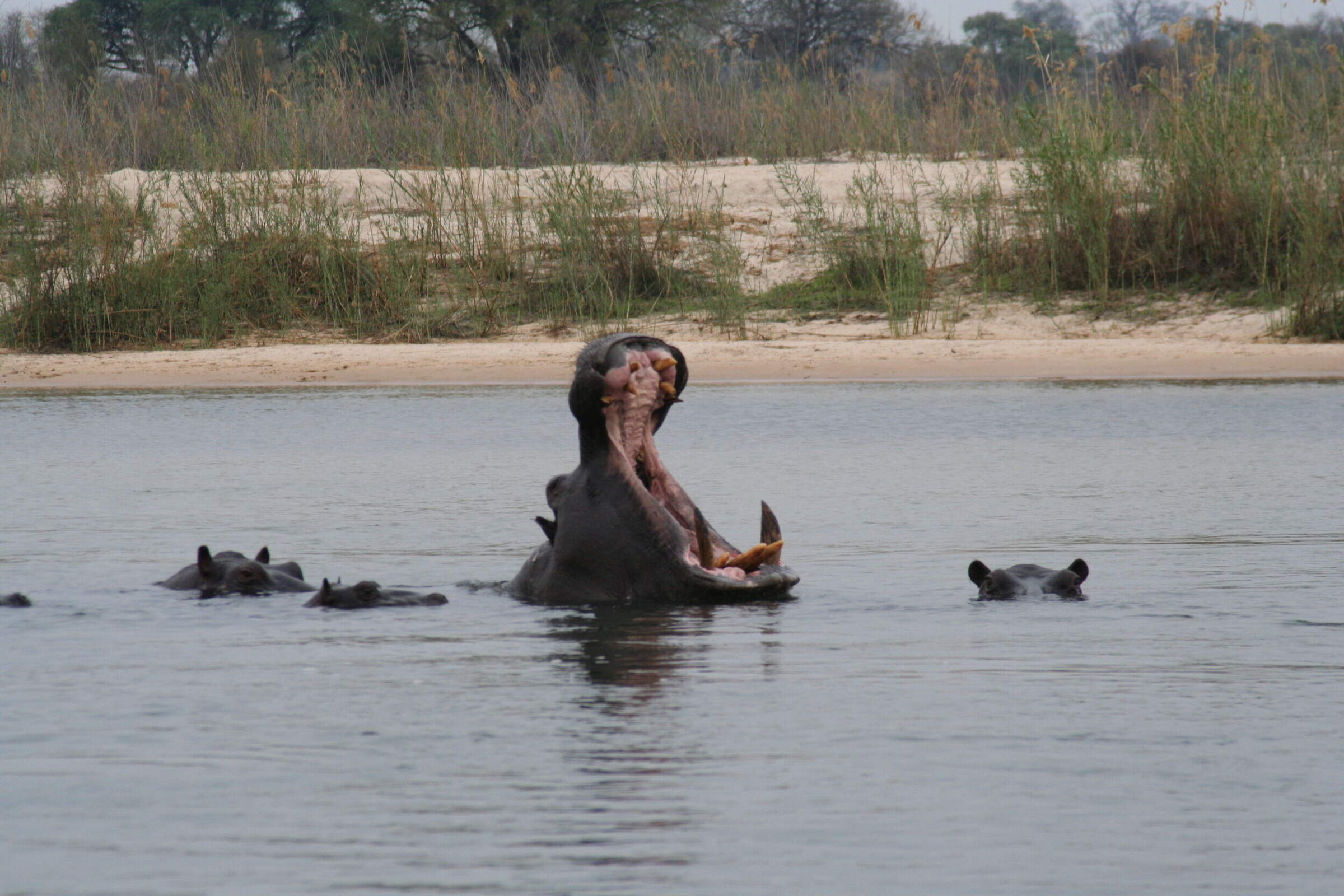 Ndhovu Safari Lodge
"Excellent setting right on river"
2 nights
Arrived 5 Jul 2016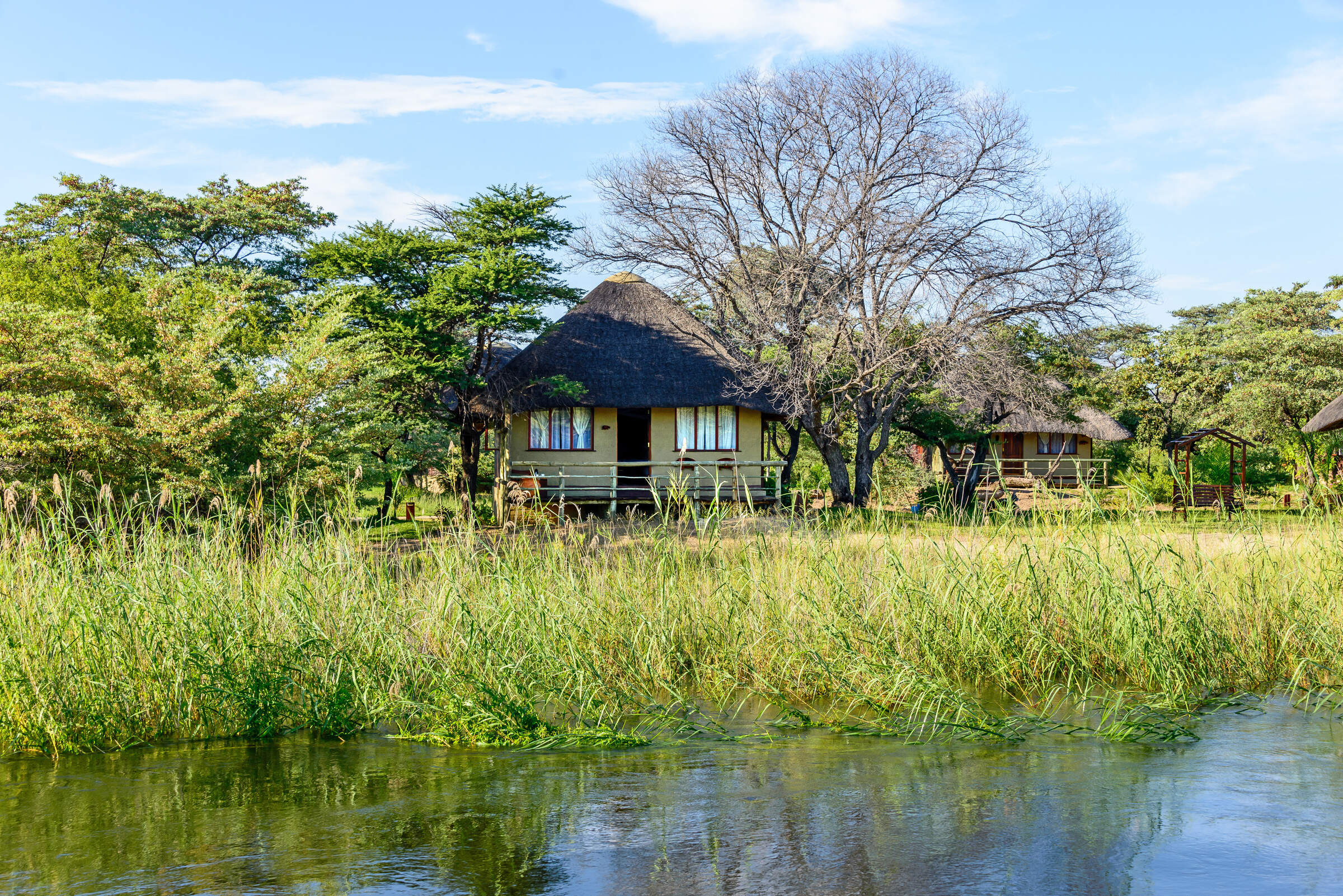 Hakusembe River Lodge
"Lovely gardens overlooking river."
1 night
Arrived 7 Jul 2016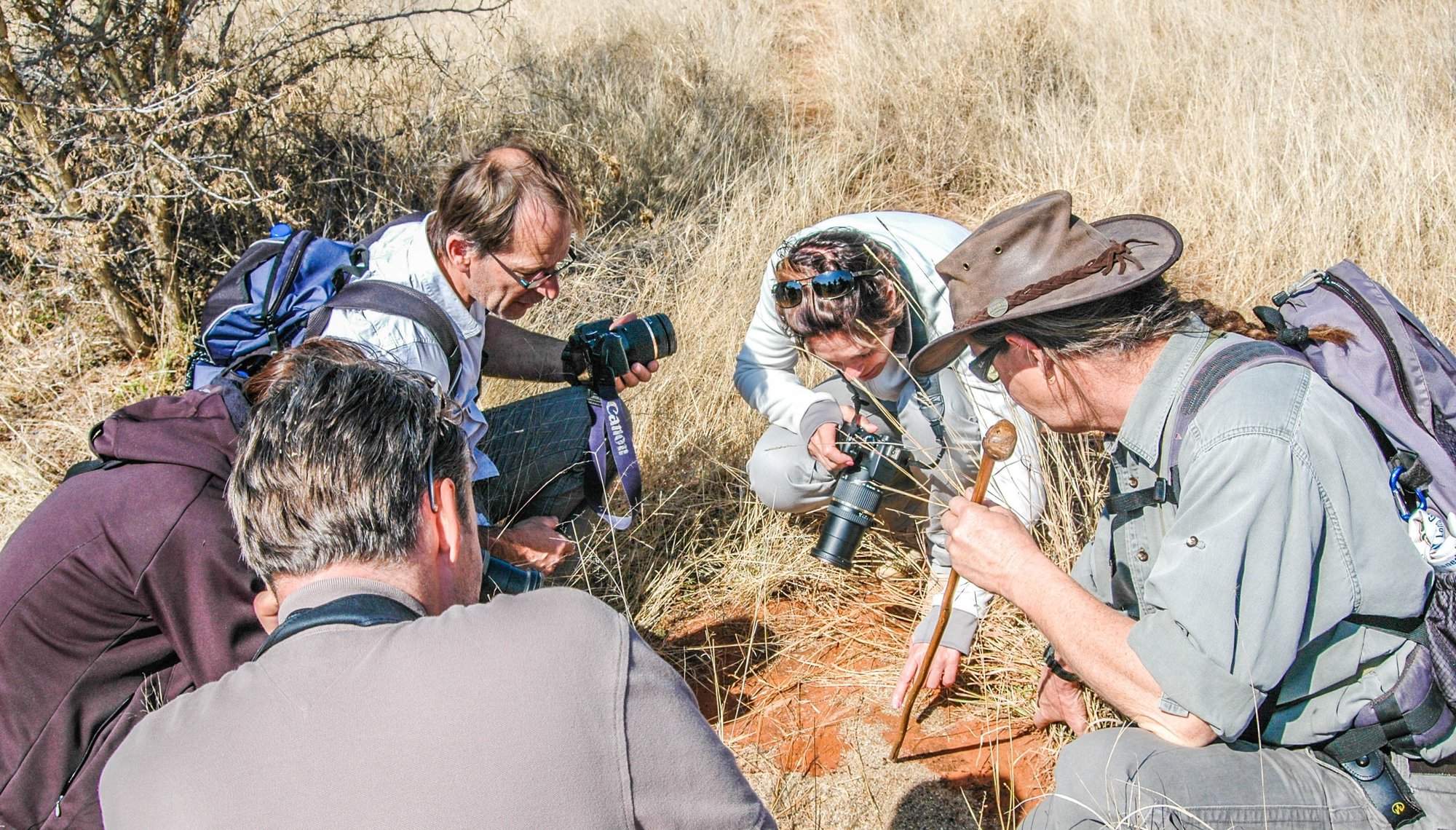 Mundulea Reserve
"Fascinating insight into conservation effort"
3 nights
Arrived 8 Jul 2016

Mushara Lodge
"Mushara Lodge review"
2 nights
Arrived 11 Jul 2016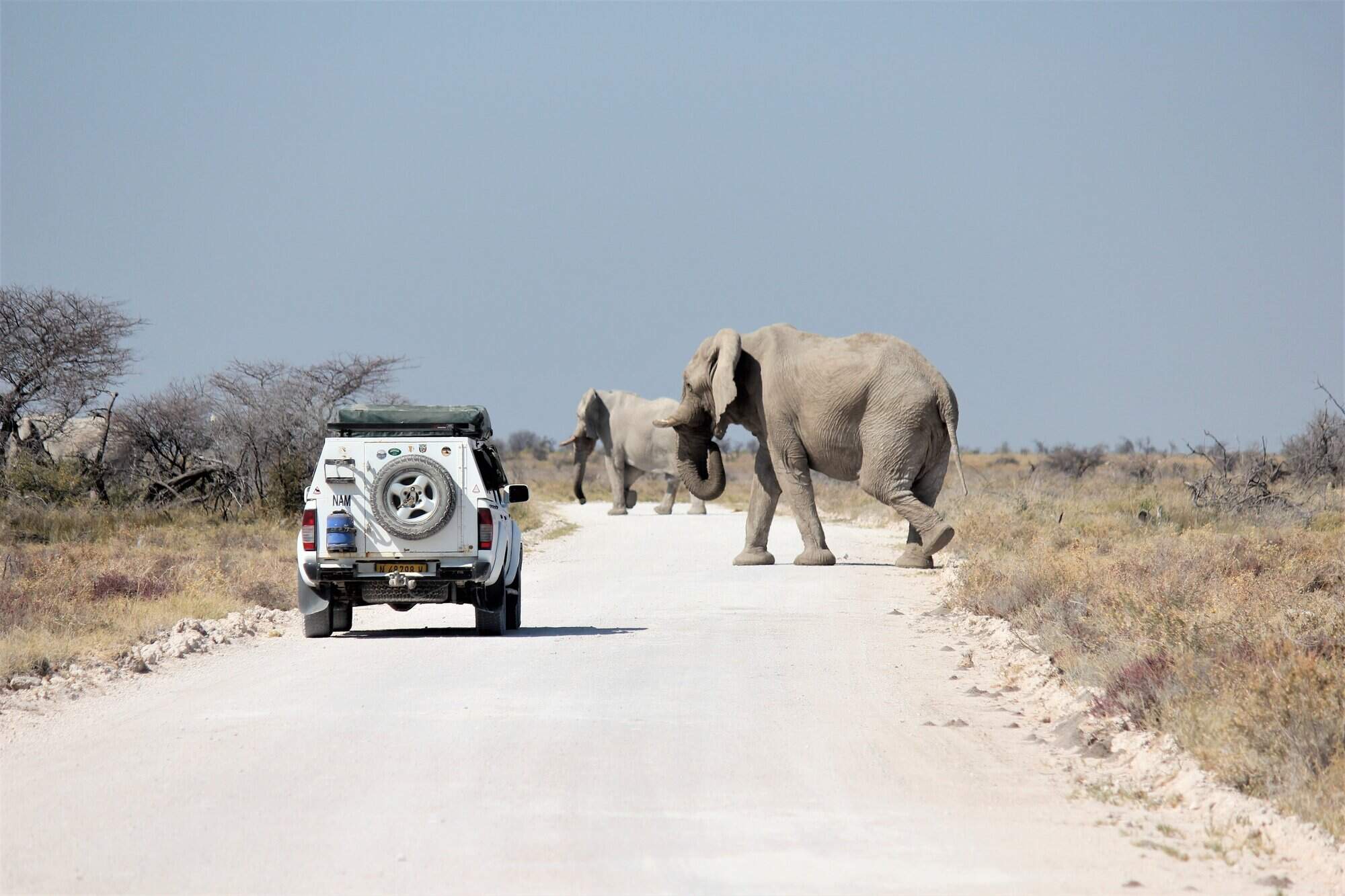 Okaukuejo Camp
"Okaukuejo Camp review"
1 night
Arrived 13 Jul 2016

Erongo Wilderness Lodge
"Return visit, still excellent"
2 nights
Arrived 14 Jul 2016
Namibia between 12 Jul 2013 and 27 Jul 2013
"This trip exceeded all our expectations. The country was stunning, we saw far more animals than we expected, everyone was very friendly and very happy to answer many questions etc. We had fewer incidental expenses than we expected, fuel, food and drink being relatively cheap. This obviously helped to make the holiday good value.

Travel was easier, health issues were straightforward: everywhere was very clean, we could drink the borehole water, we didn't need antimalarials and sustained no insect bites.

The advice to take warm clothing was appreciated. A fleece and woolly hat are very useful. Breakfast/evening meals are often quite cool as they are in open rooms.

We did not appreciate how very dry it would be: lots of moisturisers and vaseline essential. Chris' guide is invaluable: a mine of useful and interesting information (especially about shops etc).

It might be useful to warn people about the veterinary fence, and the fact that they cannot bring meat products south through the fence (although we were not stopped as we left Etosha at Anderson Gate driving south, but we should have been). We were stopped both ways at Palmwag."
---

Kalahari Red Dunes Lodge
"Lovely welcome at Kalahari Red Dunes"
1 night
Arrived 12 Jul 2013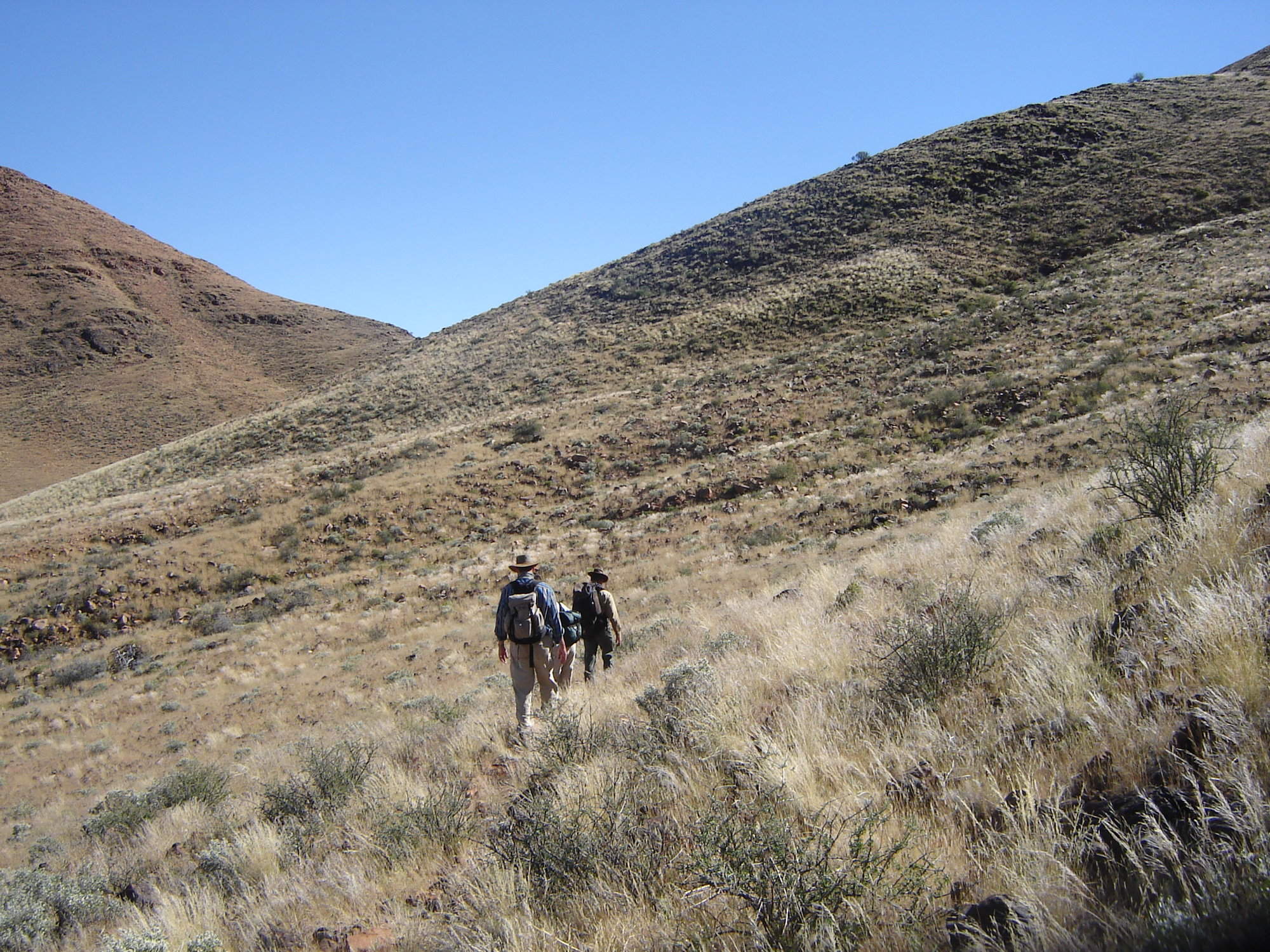 Tok Tokkie Trails
"Fantastic experience"
2 nights
Arrived 13 Jul 2013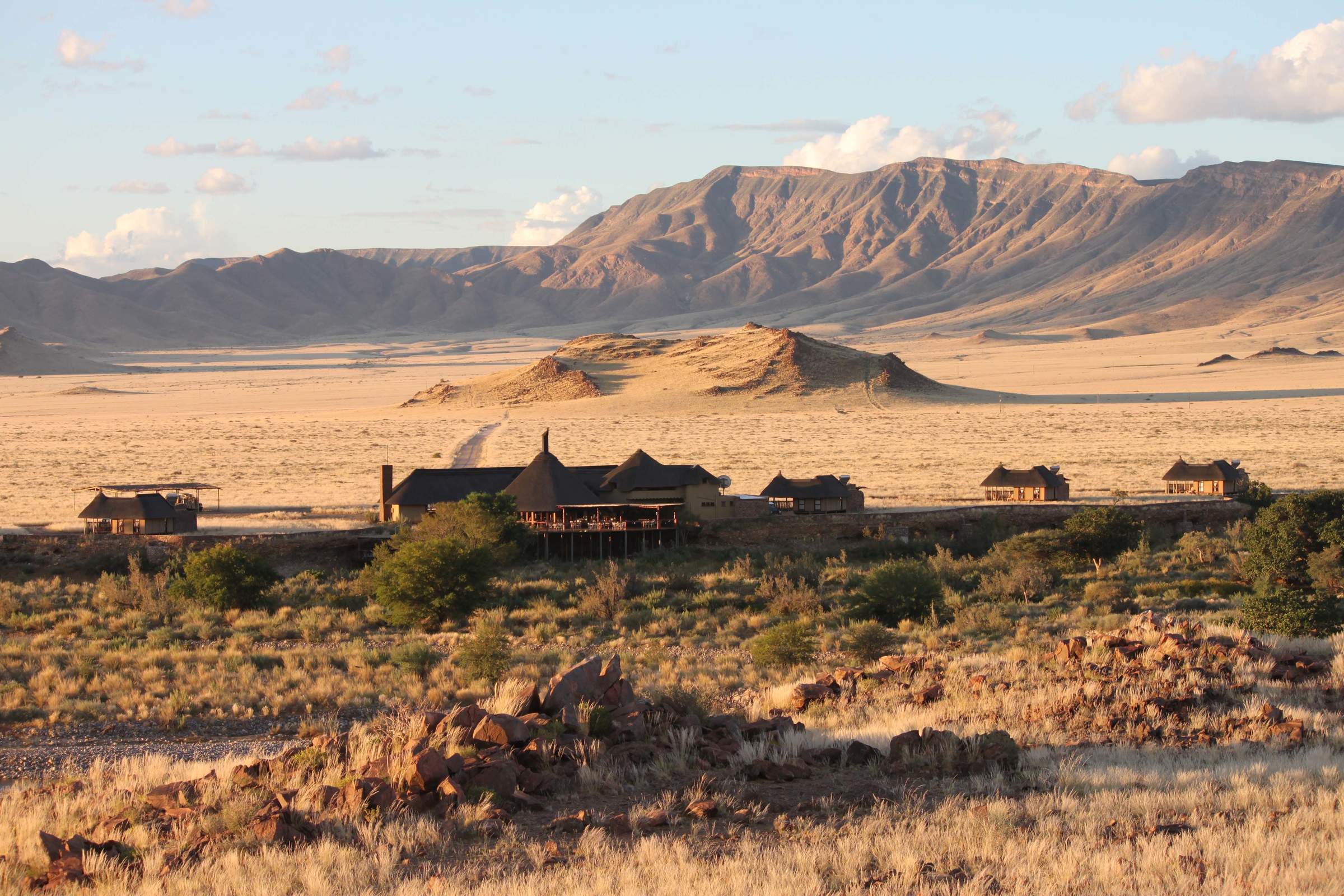 Hoodia Desert Lodge
"Hoodia Desert Lodge review"
1 night
Arrived 15 Jul 2013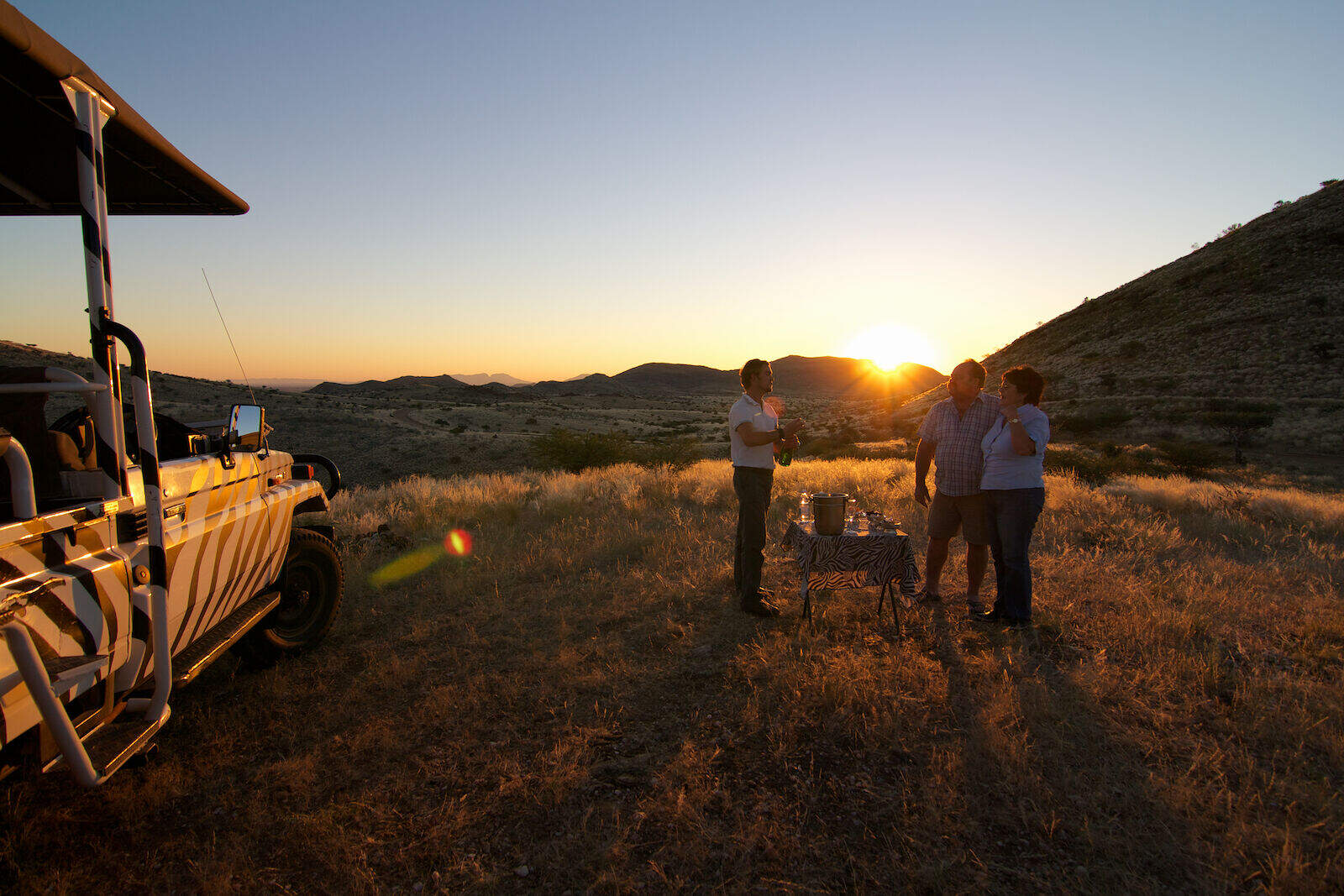 Corona Guest Farm
"Corona: a wonderful eccentric home"
1 night
Arrived 16 Jul 2013

Erongo Wilderness Lodge
"Erongo Wilderness Lodge review"
2 nights
Arrived 17 Jul 2013

Damaraland Camp
"Damaraland Camp review"
1 night
Arrived 19 Jul 2013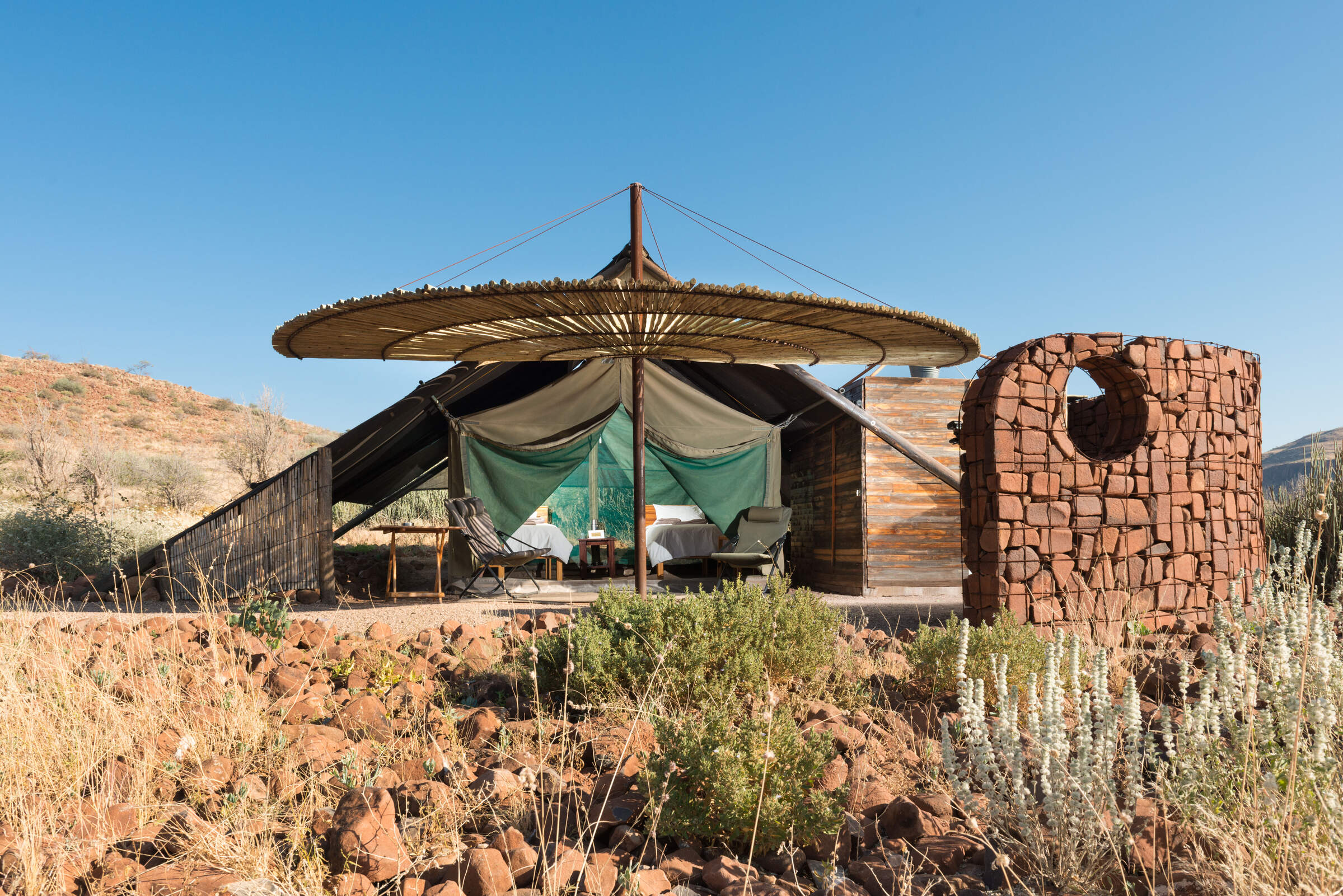 Etendeka Mountain Camp
"Etendeka a real camp"
2 nights
Arrived 20 Jul 2013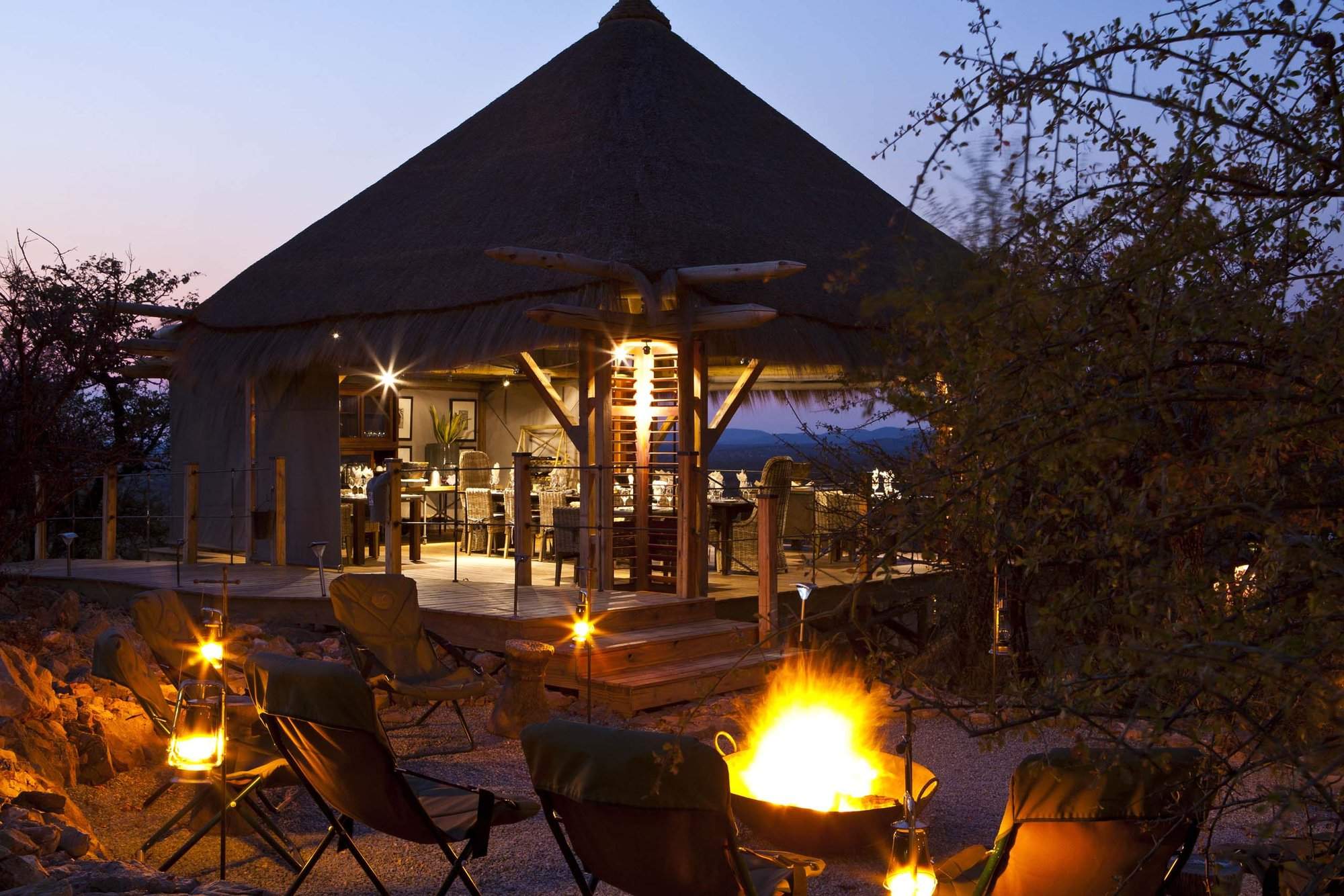 Dolomite Camp
"Dolomite - lovely setting, lots to see"
1 night
Arrived 22 Jul 2013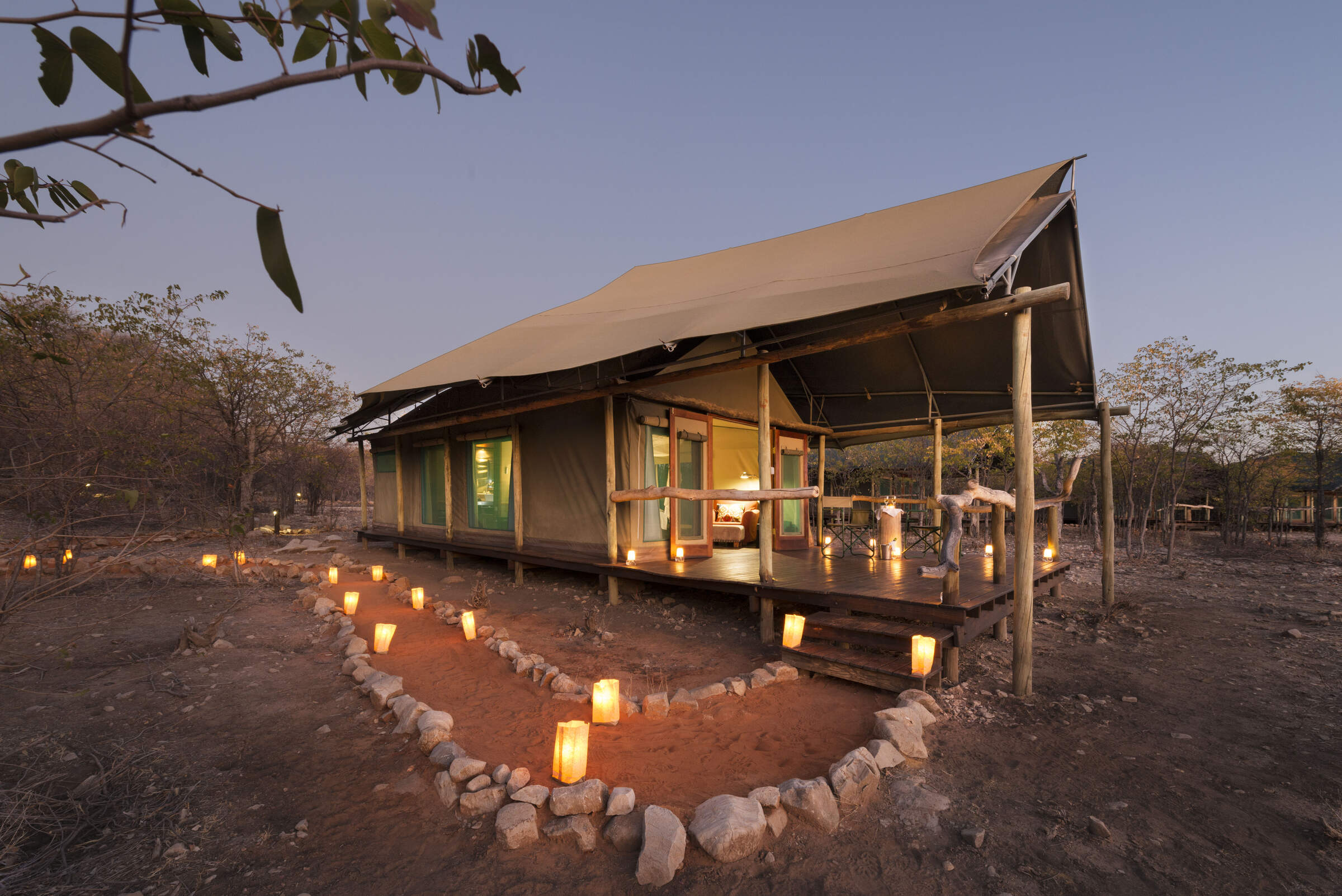 Ongava Tented Camp
"Ongava great lions and rhino"
2 nights
Arrived 23 Jul 2013

Okonjima Plains Camp
"Okonjima great for cats"
2 nights
Arrived 25 Jul 2013
Tanzania and 1 other country between 18 Jul 2009 and 2 Aug 2009
"Fantastic holiday, and very well organised. Everywhere we went we were met by people who were expecting us and knew where we should be! This obviously meant we could relax and enjoy the experience. Everyone was very friendly and helpful

I think we were well advised and the combination of lodges worked very well. The animals we saw at both exceeded my expectations, and we weren't surrounded by lots of humans! Often we could have been the only people for miles (and probably were).

Suggestions for improvements:

can't think of anything."
---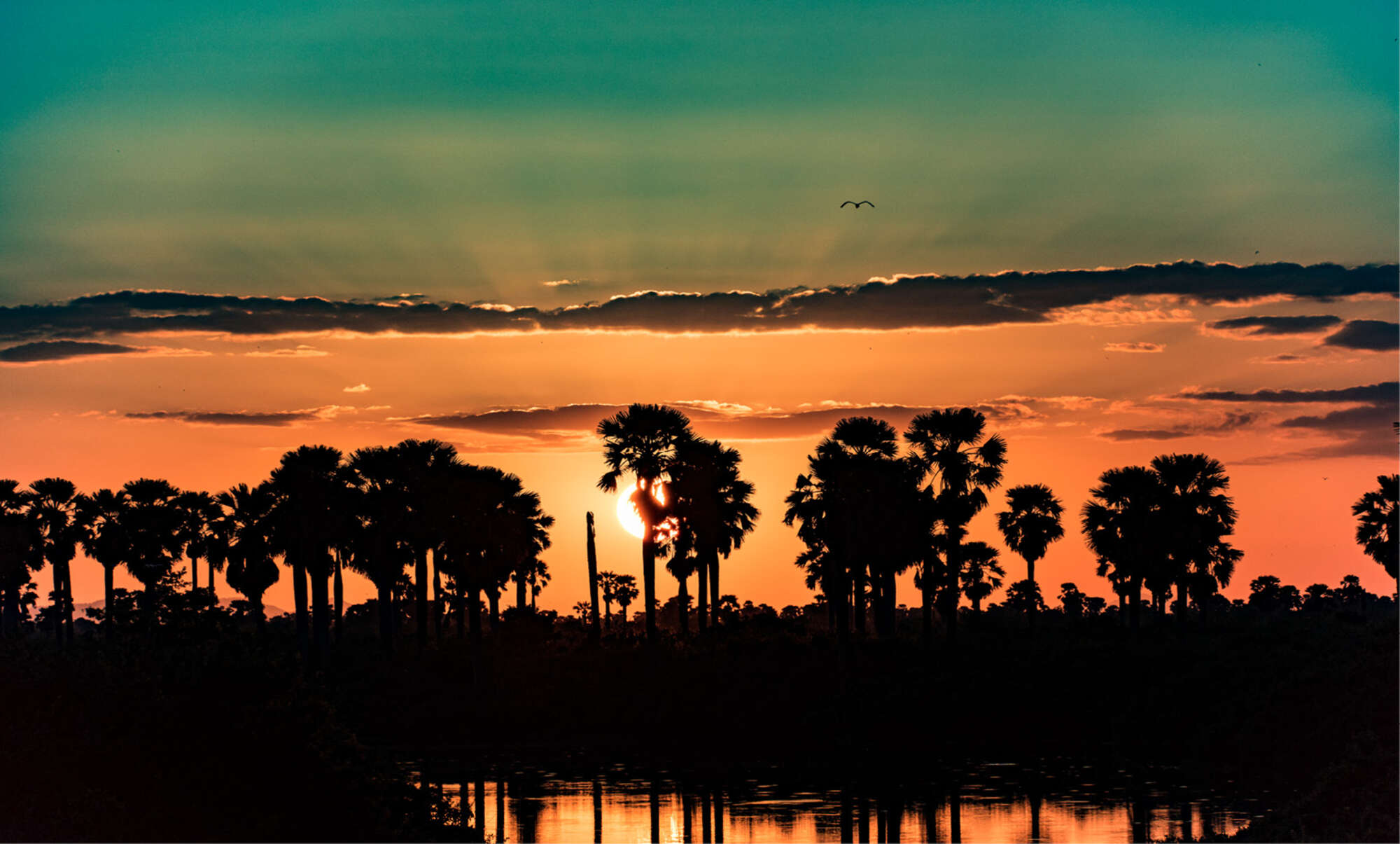 Impala Camp
"Fantastic experieince at Impala"
4 nights
Arrived 19 Jul 2009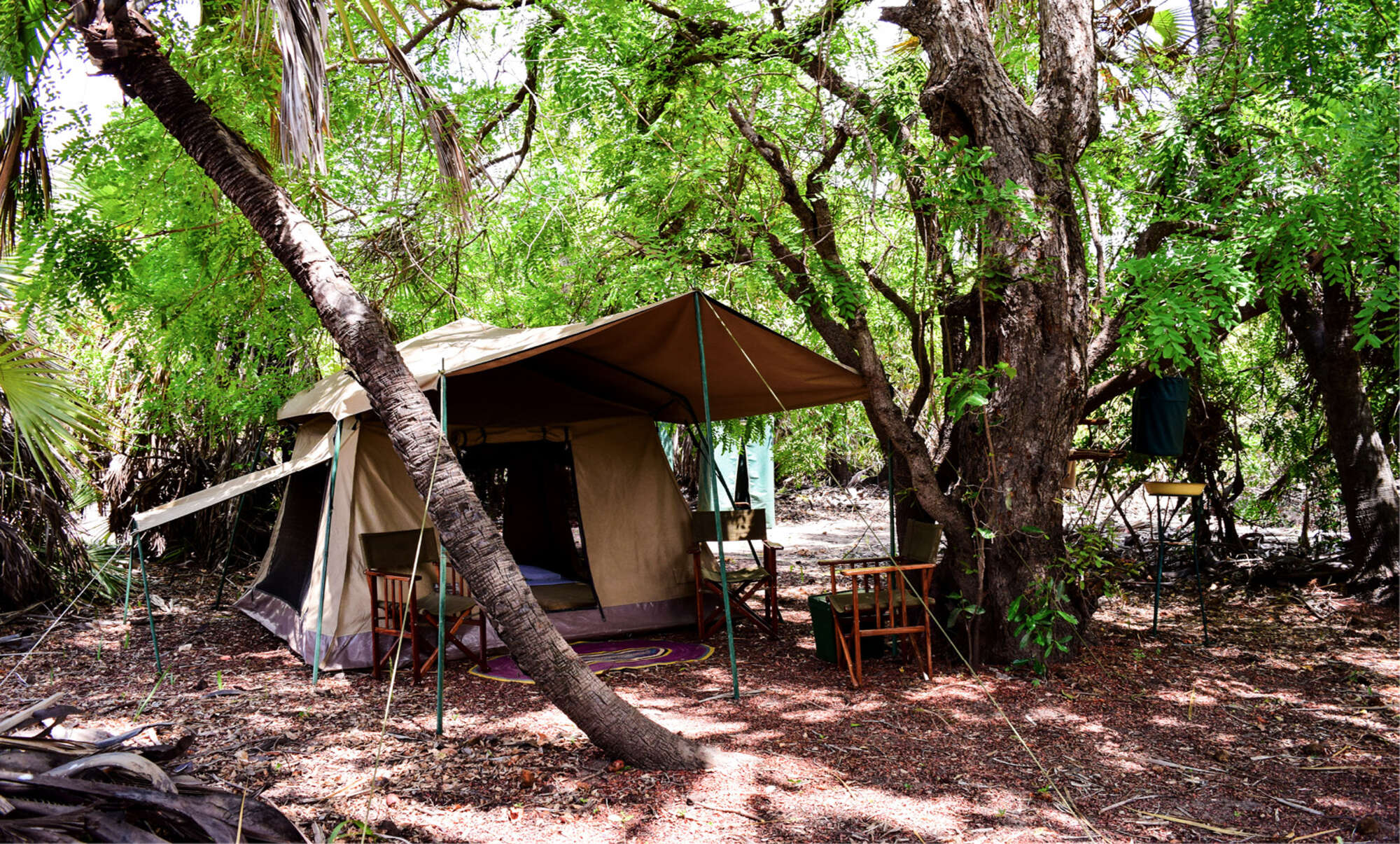 Impala fly-camp
"Camping, but not as we know it!"
1 night
Arrived 23 Jul 2009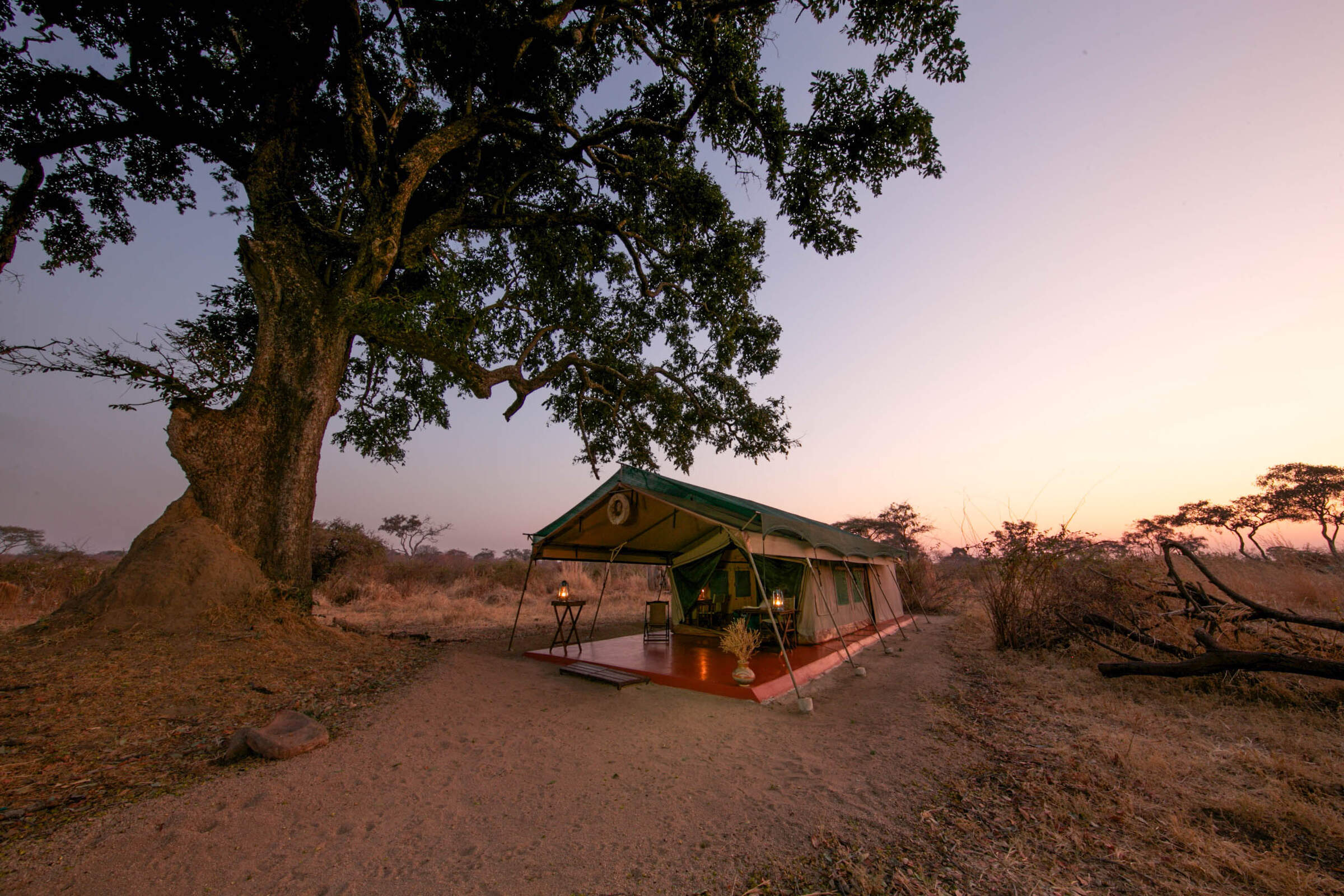 Mdonya Old River Camp
"Mdonya felt like a real camp"
3 nights
Arrived 24 Jul 2009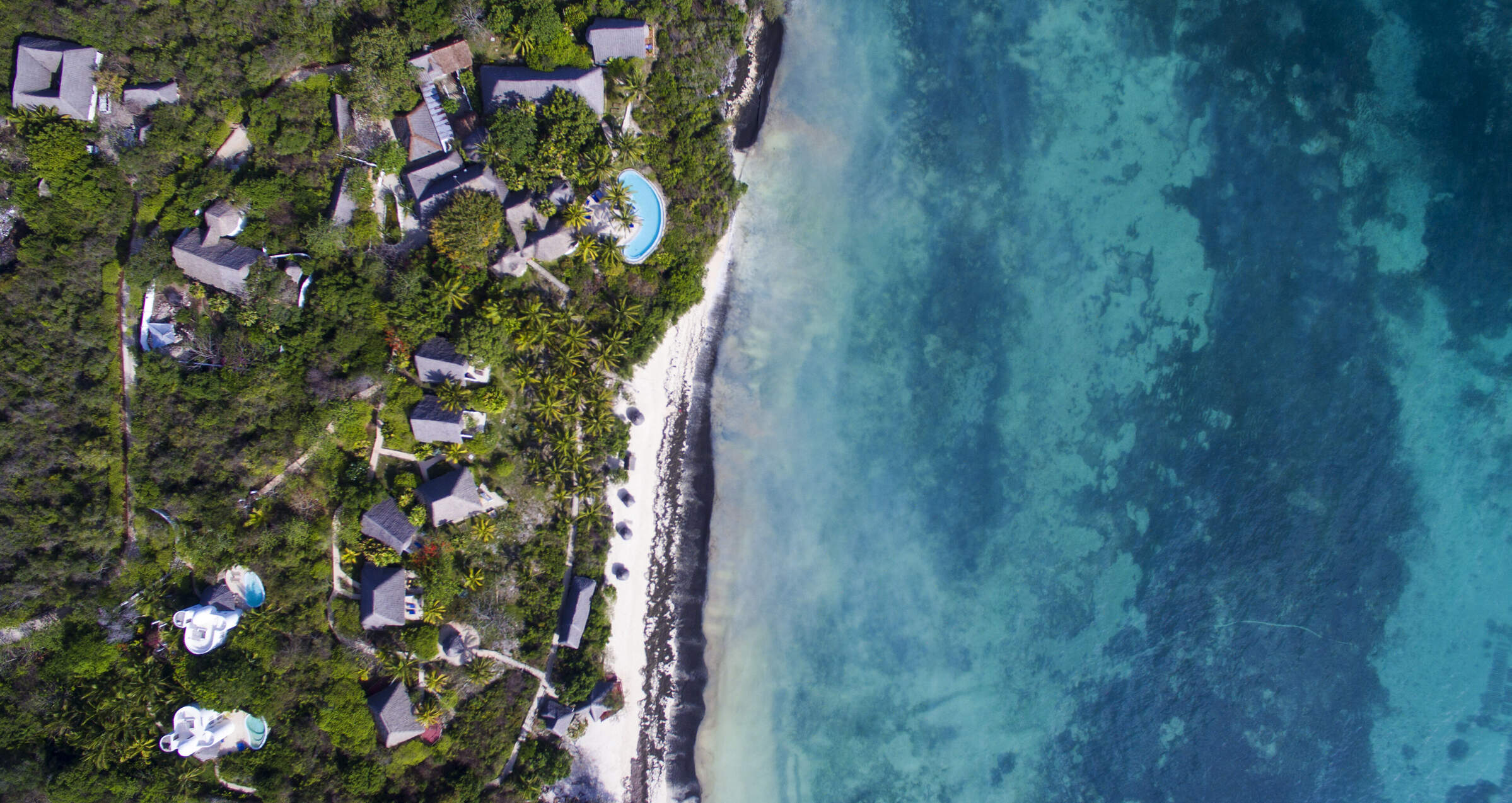 Shooting Star Lodge
"relaxing time at Shooting Star"
4 nights
Arrived 27 Jul 2009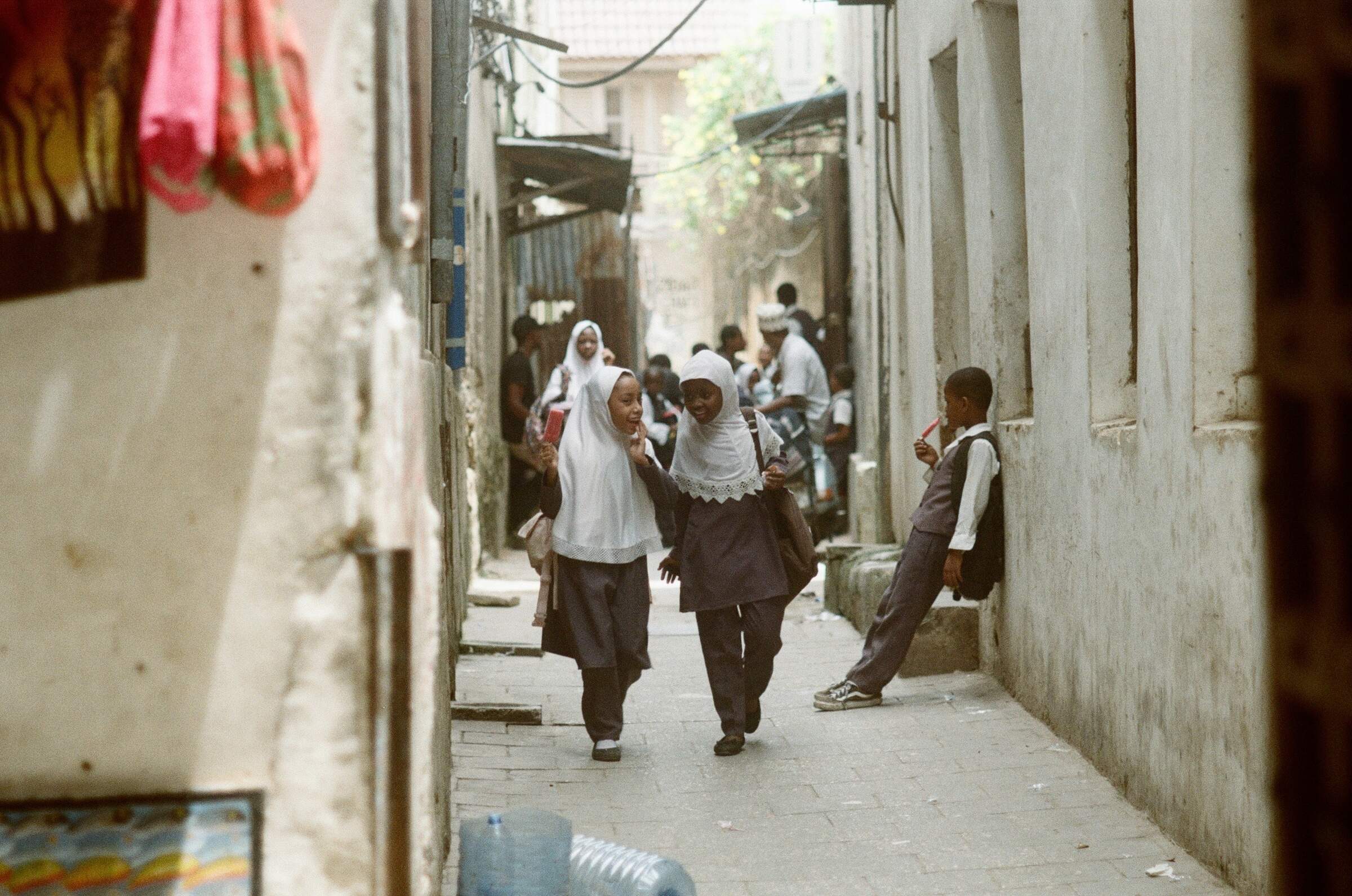 Zanzibar Coffee House
"Wonderfully exotic"
2 nights
Arrived 31 Jul 2009